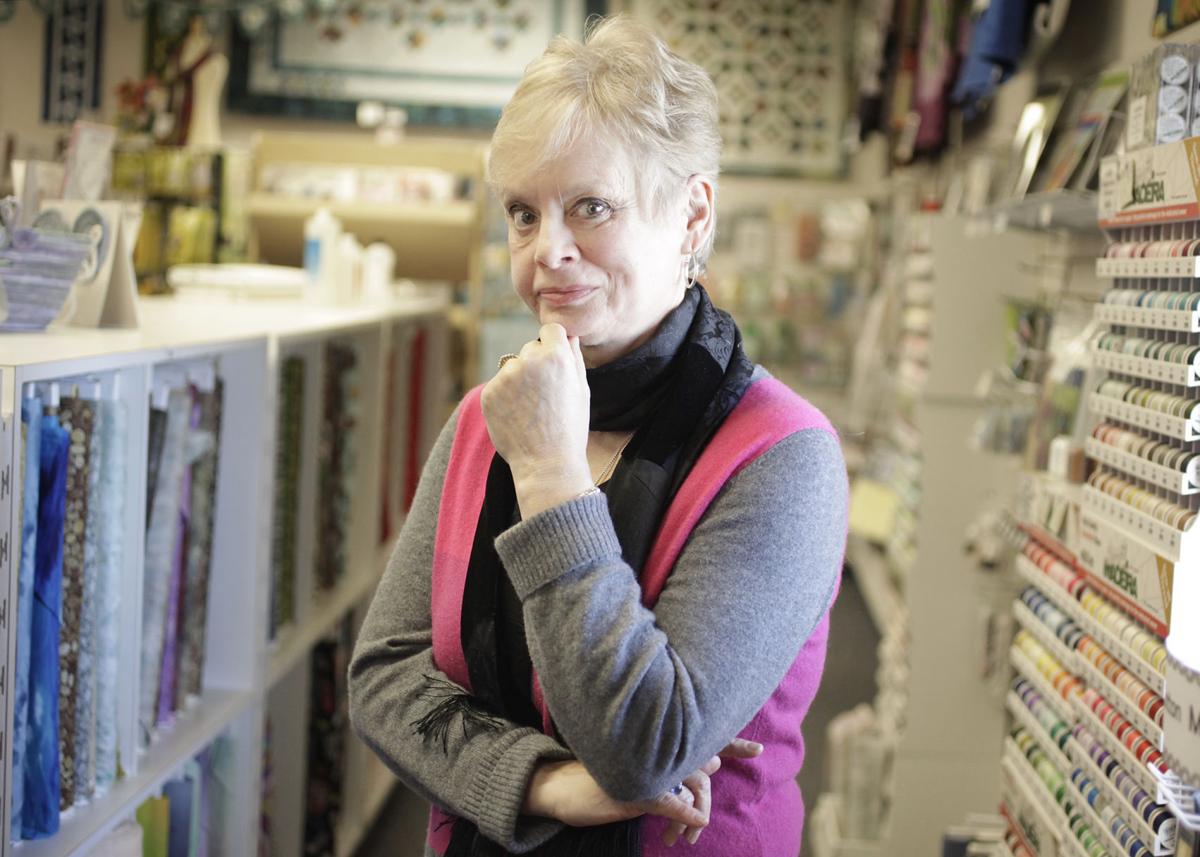 Nancy Zieman, host of the longest-running sewing show on television, died Tuesday morning at her Beaver Dam home after a long fight against cancer. She was 64.
The host and co-producer of "Sewing With Nancy" stepped away from the show earlier this year after learning the cancer had spread and couldn't be treated.
Her sewing and quilting TV show started in 1982 on Wisconsin Public Television and remains popular throughout the country on PBS.
"I think Nancy really inspired this creativity ... that really drew people to her," WPT station manager Jon Miskowski said. "She was a great teacher, and she was really mindful of people learning the first steps."
She also founded Nancy's Notions, a mail-order business started from her kitchen table that has become a go-to source for all things sewing and quilting.
Miskowski, who worked with Zieman for more than 20 years, said her passion for sewing and quilting made her a success in both television and business. But her real legacy is the ripple effect she had on the people she inspired, he said.
"Think of all the people that picked up a needle because she showed them where to start, and think of the people who then shared that with their family," Miskowski said.
Quilting teacher Lorraine Torrence saw first-hand the influence Zieman had in the sewing community.
"Everyone in the sewing world knew her name," said Torrence, who became a friend of Zieman's and filmed several episodes with her.
Zieman was "one of the girls" and never let her stardom change her. She thrived not just by helping people but by working with them to foster a love of sewing and garment making.
"She was totally into the sewing world and encouraging people, helping people get better and have fun," Torrence said.
Zieman didn't just teach people to sew, Nancy's Notions general manager Mike Schuster said; she also fostered community. Zieman developed the Quilt Expo with WPT, which still displays quilts and holds classes annually more than 10 years after its inception. She also started Sewing Weekend in Beaver Dam, another annual event meant to build friendships and community among sewists.
"These events were created to give people an opportunity to connect," Schuster said.
Zieman is survived by her husband, Richard, and their sons and grandchildren. Private funeral services are planned.
WPT will air Zieman's last episode of "Sewing with Nancy" at 7 p.m. Nov. 23, Thanksgiving. Promotion manager Erik Ernst said Zieman filmed the episode before her retirement earlier this year.
In the episode, Zieman focuses on kid-friendly sewing projects. The episode was filmed with her granddaughters.
"As a tribute to Nancy's life and her legacy, which will continue to inspire for years to come, this program reflects the essence of Nancy's legacy — passing the love of sewing, a passion she held very dear, on to the next generation," Ernst said.
State Journal reporter Bill Novak contributed to this report.