After his earning of a $10,000 scholarship from a Junior Achievement young entrepreneur competition, crochet wonder Jonah Larson will appear on the organization's "The Arena" web series alongside celebrity coaches.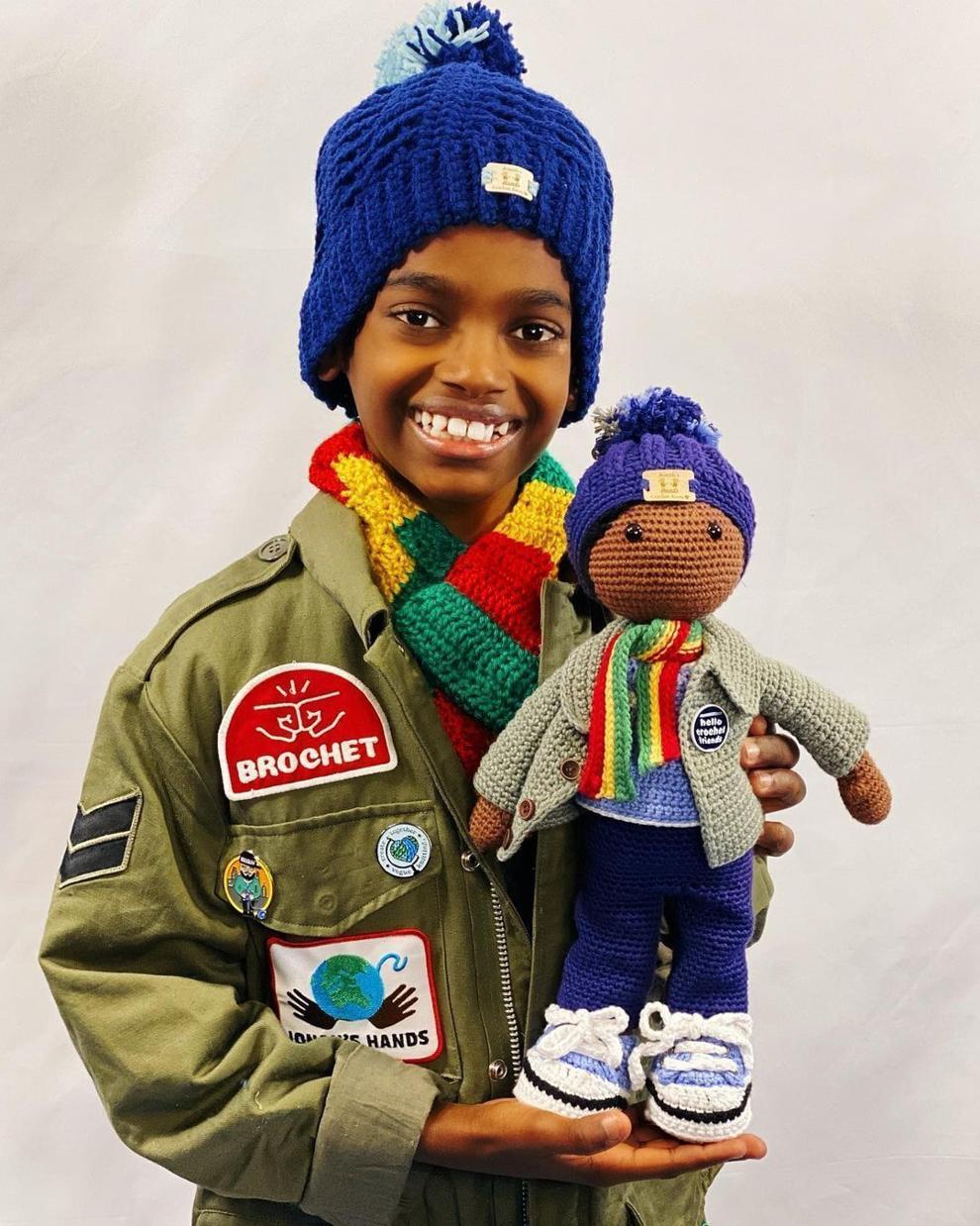 Jonah, 13, who competed alongside three other Wisconsin teens in the Junior Achievement Entrepreneur Live competition in January, was named Young Entrepreneur of the Year and selected to appear on the third episode of "The Arena," streaming online at 12:30 p.m. April 21.
The Arena web series, hosted by Junior Achievement USA in partnership with the Brian Hamilton Foundation and the Taco Bell Foundation, features celebrity coaches who listen to business pitches from teens and provide feedback and guidance.
Lincoln Middle School student Jonah developed a knack for crochet as a child and has built a crafting empire of sorts since he found global fame following a profile in the La Crosse Tribune three years ago.
Through his Jonah's Hands brand, the talented teen has created a fashion line and logo merchandise, published books, partnered with national crafting companies to give tutorials and create crochet patterns, and appeared on numerous TV shows, including "The Kelly Clarkson Show" and "The Drew Barrymore Show," the latter on which he is a regular correspondent.
Known for his polite demeanor, eloquent speech and crazy-fast crochet skills, Jonah has a massive fan base, nearing 290,000 Instagram followers and boasting over 155,000 Facebook followers and 120,000 YouTube subscribers.
Jonah will present Jonah's Hands to eight-time Olympic medalist Apolo Ohno and dancer and actress Julianne Hough during his episode, which will also feature Sageworks cofounder Brian Hamilton. Pre-registration at https://jausa.ja.org/events/-the-arena-web-series is required to view the broadcast.
Videos: La Crosse crochet prodigy Jonah Larson
Jonah Larson teaches Harlem Globetrotter how to crochet
Jonah Larson gives the La Crosse Tribune a tour of his work
Jonah Larson on 'Today' show
Jonah Larson on 'CBS Evening News'
Jonah Larson on 'Pickler and Ben'