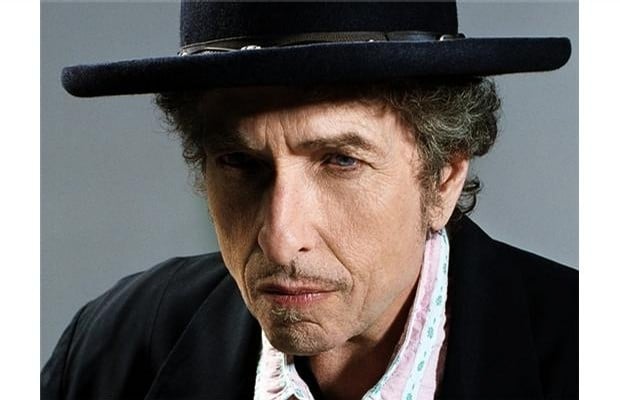 Bruce Springsteen, who labored for years under the "new Bob Dylan" label, kicked off Monday stumping for President Barack Obama at a rally in downtown Madison.
In a fitting twist, Dylan, who headlined a concert at the Coliseum at the Alliant Energy Center later the same day, closed his evening performance by predicting Obama would be victorious — and "probably in a landslide" — when polls closed Tuesday.
The proclamation, which arrived amidst a radically reworked "Blowin' in the Wind," was the lone moment during Dylan's 95-minute concert when he displayed any connection whatsoever to modern times.
Dressed in a black suit and wearing a wide-brimmed riverboat hat, the iconic singer-songwriter could have passed for a casino high roller, and he certainly didn't hesitate to gamble with audience expectations. He completely ignored his most recent album, "Tempest," and reshuffled many of his best-known songs so they sounded decades older.
Dylan and his band, which included guitarists Charlie Sexton and Stu Kimball, bassist Tony Garnier, drummer George Recile and multi-instrumentalist Donnie Herron, drew heavily upon more timeless forms like country, blues and folk. In turn, songs like "Man in the Long Black Coat," colored here with creaky blasts of harmonica that called to mind a screen door caught in a breeze, could have passed for long-lost gems from the 1930s and '40s.
Sometimes panned as an indifferent performer — particularly on more recent tours — Dylan appeared alert and engaged in spite of the rows of empty seats that lined the venue's upper bowl. The singer spent much of his time seated at a baby grand piano, providing the shimmering backbone to tunes like "A Hard Rain's a-Gonna Fall," which was more of a gentle shower on this evening, building around a cascade of delicate piano notes and airy sighs of pedal steel. 
From time to time he abandoned this perch, shifting to center stage with nothing more than a microphone to take a turn playing the leading man. On "Things Have Changed," for one, the normally moribund Dylan looked downright animated, posing with his hand on his hip, swinging his arms in time to the loping two-step groove and croaking his words in a voice that suggested he was fighting off a mighty head cold.
Dylan's voice, long a punchline, can certainly be more of a hurdle than an asset, and his cobwebbed rasp nearly derailed a gorgeous "Chimes of Freedom," which included some nice fretwork from Sexton and a nifty drum break where Recile's kit briefly mimicked a busy railroad crossing.
These vocal shortcomings did, however, bring out new shades in a handful of old songs. Dylan nearly rapped his way through an ominous "Ballad of a Thin Man," and when he barked "How does it feel?" on "Like a Rolling Stone" it came across less like a challenge posed by some precocious youngster than a barbed inquiry from an weathered old man. Similarly, his ragged pipes lent an element of mortality to "All Along the Watchtower," and lines like "You and I we've been through that" could have easily passed for death bed confessions.