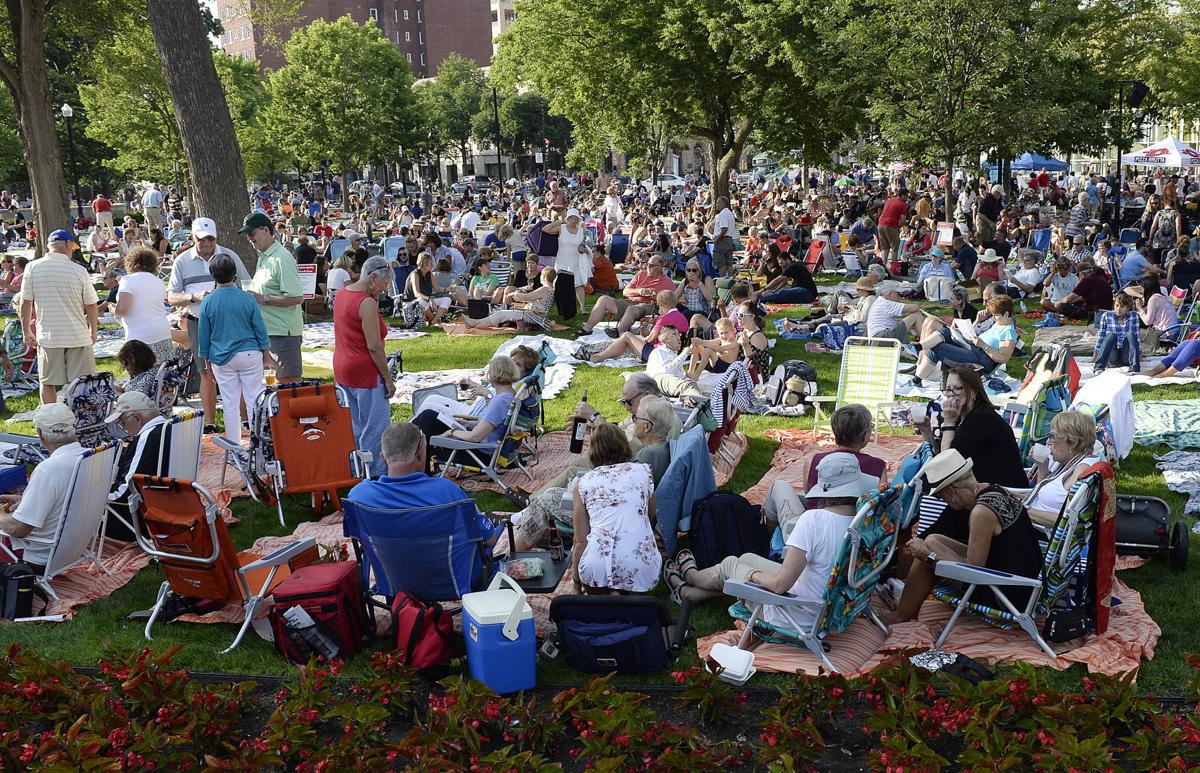 Some Concerts on the Square regulars were left wondering why cannon fire wasn't part of the program for the Wisconsin Chamber Orchestra's July 4 performance.
WCO Chief Executive Officer Mark Cantrell said the explanation is pretty simple. "Since the concert landed on the 4th of July, the fireworks companies were busy with larger fireworks displays, and didn't have the extra staff to set our cannon shots."
Usually the patriotic concert the week of July 4 is accompanied by cannon fire and is typically the biggest concert of the season.
Wednesday's concert, "American Salute," was also missing WCO conductor and music director Andrew Sewell, who was in California to conduct another July Fourth concert in Paso Robles with the San Luis Obispo Symphony. Filling in was guest conductor Huw Edwards.
Sewell accepted a new position last year as music director of the San Luis Obispo Symphony. It's a job he's able to do while still conducting the WCO.