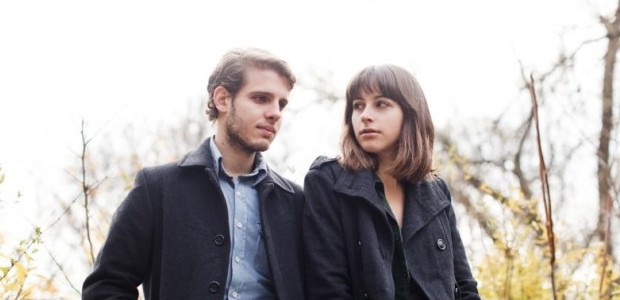 Most people simply chuckle when guitarist David St. Hubbins reintroduces Spinal Tap as a free-jazz quintet in the beloved 1984 Rob Reiner film by saying, "You are witnesses at the birth of Spinal Tap Mark II. Hope you enjoy our new direction."
For Memoryhouse composer/multi-instrumentalist Evan Abeele, however, the cringe-inducing scene also serves as a somewhat embarrassing reminder of his earliest days making music.
"When I was 13…my friends and I were into this corny band called Weather Report, and we all picked up instruments and started learning these jazz-fusion songs," said Abeele, who brings Memoryhouse to the High Noon Saloon for a show on Wednesday, Feb. 29. "It wasn't really a band. Like, we never picked a name or anything. We were just jamming to jazz-fusion, as every teenager does these days I'm sure."
The Canadian-born musician, who grew up with dreams of becoming a professional hockey player before a teenage injury cut his career unexpectedly short ("I was in the higher class of travelling hockey…when I was forced to give it up," he said), actually started playing music as a means to fill the hockey-sized hole in his social calendar. But it wasn't until he met current bandmate Denise Nouvion a few years back while the two were studying in Guelph, Ontario that he started to seriously consider a career in music.
Abeele's background is somewhat at odds with his current artistic pursuits. He was born to an engineer father and a professor mother, a genetic combination that fuels his analytical, right-brain mindset.
Nouvion, by contrast, appeared destined from birth to end up in front of a microphone. Her mother recorded a handful of 45 rpm records as a child singer, and her father moonlighted in a blues band for over 25 years. According to Abeele, it was only her introverted tendencies that prevented her from entering the spotlight earlier.
The differences in the two mates were apparent from the moment they met.
"She was way, way, way more laidback than me," said Abeele. "I'm very uptight and a little neurotic about things, where everything has to be just so. With her, she's entirely comfortable in her own skin."
So while the trio, which is rounded out by drummer Daniel Gray, might be rooted in high-minded, academic concepts — the band did take its name from an avant-garde album by British composer Max Richter, after all — its debut full-length, "The Slideshow Effect" (Sub Pop), sounds like the work of avid daydreamers. On songs like "Old Haunts," solitary piano chords rise up like mournful ghosts, hazy guitars form billowing cobwebs and Nouvion sings in a warm, inviting voice that practically wraps itself around the listener like a favored quilt.
Somewhat ironically, Abeele and Nouvion worked tirelessly to make "Slideshow" sound effortless. The album's 10 tracks were hashed out on the road over the last two years, and Abeele sweated each and every detail when it came time to put the final version of each tune to tape. Indeed, the musician recalled one recording session for the song "Punctum" where a planned guitar solo fell flat, momentarily leaving him in a lurch.
"It was this cheeky, twangy country guitar solo and no one in the studio was feeling it, and I thought, 'Oh shoot, everything is arranged to a T!'" he said. "Everything was so thought over that I hadn't left any margin for error."
Taking a cue from his musical partner, Abeele opted to roll with the punches, inviting a friend to lay down some pedal steel atop the track. It now stands as his favorite musical moment on the album.
"It was nice to have that spontaneity and have it work so well for us," he said, sounding as if he were still breathing a sigh of relief.
Prior to meeting Nouvion, "spontaneity" likely wasn't even in Abeele's vocabulary, and he described his pre-Memoryhouse work as "very, very clinical."
"I think I started boring myself, actually," said Abeele, who studied classical music composition in college. "At that point I knew everything I felt I needed to know about making that kind of music, and there was just this clinical precision to all of it. To get to the next level I felt I had to be the complete opposite of that."
Enter Nouvion, who has gradually helped shake Abeele of his more structured ways.
"You need that push and pull…in order to get the best results," said the musician. "If it was too easy, it wouldn't be worth pursuing. You always need to fight for your growth, I think."
Click here for a chance to win tickets to see Memoryhouse