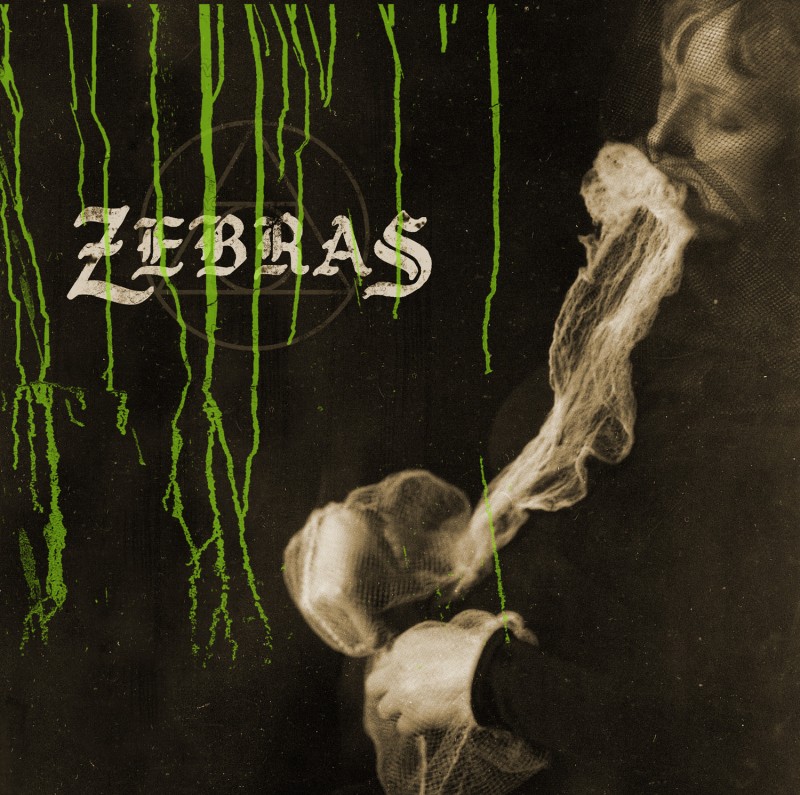 Much of the music emanating from Madison in 2012 seemed to live on the extremes. On one end of the spectrum was a developing noise-rock scene spearheaded by bands like the Zebras. On the other end was a (much) quieter folk scene dominated by singer-songwriters and throwback acts like Count This Penny, which brought a stately beauty to their debut album, "Pitchman." Here are the 10 local albums I found myself returning to most often in the last year.
---
El Valiente "White Commanche" (self-released)
Songs like "The Death of Jay Mendez," one of the standout cuts on the instrumental trio's cinematic third album, come across like the band's attempt to soundtrack a modern Spaghetti Western remake. If Ennio Morricone were reborn as a gritty rocker with an affinity for big riffs, he might make music that sounded something like this.
---
Phox "Friendship" (self-released)
While these much-buzzed-about newcomers could certainly use some editing from time to time (the album's various "friendship" interludes exist as little more than a workout for the "skip" button), there's something to be said for their audacious, anything-goes sound, which swings effortlessly from free-jazz pileups to spacious, ambient tunes like the seven-plus minute "Laura."
---
Anna Vogelzang "Canary in a Coal Mine" (Paper Anchor Music)
Though many of the songs on the folk-leaning "Canary" were written in the midst of a family tragedy, the album itself is almost universally optimistic. "We each live with a shadow," sings the big-voiced Vogelzang atop a steady thrum of banjo on "Volcanoes." "Yours will not get me." This is the sound of sunlight breaking through the storm clouds.
---
Bell Monks "Let the Waves Carry Us" (self-released)
"Follow me. We'll float away. Drifting through the wind," sing the Bell Monks on the title track of this ambitious, double-disc effort. The band's music often does just that, moving along as peacefully as a raft adrift on calm ocean waters.
---
Anthony Lamarr "Act Two: The Way of the World" (self-released)
This album, the final part in a trilogy that started with "Opening Night: A Symphony From Sorrow," finds the silky voiced, Madison-born soul man flirting with R&B, gospel, folk and even hip-hop. But while the musical backdrop might conjure images of everything from the club to the bedroom, Lamarr's soul-searching lyrics are universally rooted in the church.
---
Count This Penny "Pitchman" (self-released)
On "Pitchman" — the last album recorded at the now-shuttered Smart Studios — throwback duo Amanda and Allen Rigell ease through assorted folk weepers and mournful murder ballads. Best of all, however, are those songs that touch on matters of the heart, and the pair turns out hard-won love tunes (the earnest "Storm With You") and bitter breakup cuts (the acidic title track) in equal measure.
---
Spires That in the Sunset Rise "Ancient Patience Wills It Again Vol. 1 and 2" (Hairy Spider Legs)
Spires That in the Sunset Rise don't really create songs so much as incantations. Bandmates Kathleen Baird and Taralie Peterson, who share vocal and instrumental duties in the ambitious duo, layer together guitar, banjo, harmonium, autoharp, mbira and other assorted oddities, crafting songs that sound mystic and enchanted.
---
The Hussy "Weed Seizure" (Tic Tac Totally)
"Weed Seizure's" psychedelic album cover, which looks as though it could have sprung forth from the twisted mind of Salvador Dali, nicely complements the local crew's inventive garage-rock output. Songs like "SFB" are brash, lo-fi and slightly askew, as though they were recorded under the influence of the album's titular herb.
---
D.L.O. the Iceman "Freewrites" (self-released)
The longtime Madisonian, born Bradley Thomas, flashes a casual Friday flow on his latest effort, "Freewrites," coolly dropping rhymes atop an assortment of soul-and-R&B-tinged beats. "It ain't really what you say, it's how you say it," he announces at the onset. He's partially right. While his delivery undoubtedly draws in listeners, the maturing subject matter (parenthood is a recurring theme) and sharp storytelling hold them captive.
---
Zebras "Zebras" (self-released)
At times these noisemakers sound like a full body seizure set to music — thrashing guitars, breakneck drums and frontman Vincent Presley's tendency to deliver his words like a frantic caller explaining some horrific tragedy to a 911 operator. Few groups delivered music as consistently ferocious and unrelenting.