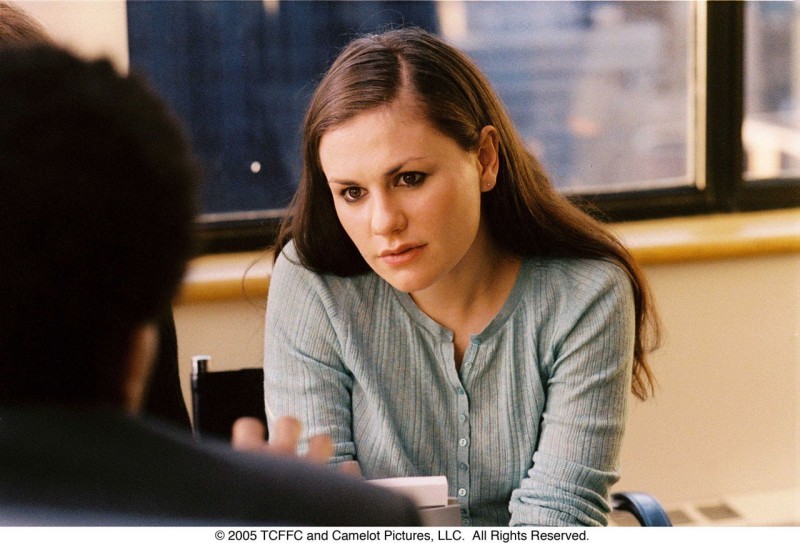 "Margaret" (20th Century Fox) -- "Margaret" is an imperfect film that perfectly captures the imperfections of modern life. So, maybe it's perfect.
Kenneth Lonergan's film opened at the Wisconsin Film Festival with quite a reputation preceding it, and finally came out on DVD this week, 7 years after it was shot. The Blu-ray edition includes both the 150-minute cut that Madison audiences saw and a new, longer cut that premiered this week in New York, and that several critics, such as New York magazine's David Edelstein, have hailed as a masterpiece.
It's a long winding road for a movie that almost never got released. Lonergan spent six torturous years in the editing room trying to get the ambitious film where he wanted it. Fox Searchlight was intending to quietly dump the film last year, but then a cadre of critics took to Twitter and began singing its praises, and berating Fox to at least give "Margaret" an Oscar-qualifying run in theaters. The notoriety of the #teammargaret campaign (as the Twitter hashtag was called) has drawn a lot of attention to the film.
I haven't seen the new extended version yet, but I would say the cut I saw at the festival is a flawed but fascinating film in which the flaws somehow work in its favor. Lonergan is clearly grappling with some big, slippery ideas here about human nature, and our need to impose order onto random chaos, much like he's been doing in an editing bay since the Bush administration. In fact, the messy nature of the film's journey to the screen only reinforces the messy themes within.
Paquin is fantastic as Lisa Cohen, a privileged, self-involved New York teen who believes she's smarter than the adults in her life, and in some cases is absolutely right on that score. She wields sarcasm like a scalpel, and exudes an air that what she doesn't know by now isn't worth knowing.
One day on the streets of New York, she sees a bus driver (Mark Ruffalo) wearing a cowboy hat she covets, and starts flirting with him from the sidewalk. The driver is distracted, runs a red light, and kills a pedestrian (Allison Janney) in a scene that's suddenly and horrifyingly real.
Traumatized and guilt-ridden, Lisa at first covers for the bus driver with police investigators, but then reneges and decides that he needs to be punished. Much of the film's narrative thread involves Lisa's frustrated attempts to seek some sort of justice, as a way to assuage her guilt.
There are a lot of other strands running through "Margaret," involving her teachers (Damon as a good one, Matthew Broderick as a terrible one), her mother's dalliance with a new boyfriend (Jean Reno), and Lisa's relationships with two boys. It's a messy film, and you can see the stitches showing in how Lonergan has cobbled it together, like a draft that still needs revising. Yet critics say the longer cut is even messier than the original, following the tangents even further and bringing in random scraps of urban conversation to reinforce the idea that Lisa's story is just one among many in a big city.
This is an ambitious film, and if the pieces don't all fit neatly together, once it was done I couldn't stop thinking about it. I think what Lonergan is getting at is the roles we assume for ourselves in life, playing out a story with ourselves as the protagonist, acting like the people we think we should be. (The arts, be it opera or literature or theater, is a constant presence in the film.)
Lisa deals with her guilt by taking on the role of a crusader for justice, which allows her to seek closure and also avoid facing her own complicity in the woman's death. But everyone else in the movie is the star of their own personal stories, and as a result, everyone is talking past each other, not hearing each other, failing to connect. Lonergan seems to indicate that teenagers, still finding their identities, are especially susceptible to this; in one seduction scene between Paquin and Kieran Culkin, the two talk to each other as if they're making up clever movie dialogue, not actually communicating. But the adults in the film aren't much better; they're like teenagers, but with less energy to commit to the roles that they're supposed to play.
"Margaret" is a tough, challenging film that's not particularly sympathetic to human nature, but it's kind of a cracked masterpiece.
"Fightville" (MPI Video) – Mixed martial arts is in a funny place. It's a huge sport, and just had its biggest UFC championships ever over the last weekend. But it's still thought of by many in the mainstream as akin to pro wrestling, not boxing – just try and find MMA coverage in your local sports section.
"Fightville" is an energetic film that might change a few minds about that, showing how violent the sport is, yes, but almost how much dedication, heart and soul, its athletes put into the sport. The film looks at the fighters, trainers and promoters on a regional circuit in Lafayette, Louisiana, all dreaming of the big time.
That's a long shot, and everyone involves knows it, but there's a love of the sport that pervades even the grittiest training facility or dingiest arena. We learn about the backstories (often troubled) of the fighters, the anger that propelled them into fighting. And we see that, rise or fall, they truly love the sport as an extension of living. Once you're in "the cage," we're told, the surest way to get hurt is to stop fighting.