Why would the UW-Cinematheque invest in 3D technology? It doesn't seem likely that the free, on-campus film series will screen "Aquaman" anytime soon.
But while 3D is commonly associated with superhero movies, animated movies and other big multiplex blockbusters, there's a separate strain of arthouse films that explore three dimensions in different and innovative ways. While blockbusters are usually shot in 2D and then converted to 3D later, these films are shot in 3D and can't be properly experienced any other way.
Those films are the reason UW-Cinematheque has permanently installed 3D projections, director of programming Jim Healy said, using donations made to its foundation. The series experimented with 3D films in 2018 like Werner Herzog's "Cave of Forgotten Dreams." The response was so positive, the Cinematheque made 3D a permanent part of its repertoire.
The Spring 2019 UW-Cinematheque film series begins and ends with 3D movies. The series kicks off at 7 p.m. Friday with the Madison premiere of Canadian filmmaker Blake Williams' avant-garde feature "Prototype." The closing weekend will feature Wim Wenders' dance documentary "Pina" in 3D. The film previously screened in Madison, but only in 2D.
The Cinematheque screenings all take place in the UW-Cinematheque's screening room, 4070 Vilas Hall, 821 University Ave., plus Sunday afternoon screenings at the Chazen Museum of Art, 750 University Ave. All screenings are free and open to the public, and seating is first-come, first-serve.
The dense and immersive imagery of "Prototype" will give audiences a good introduction to the possibilities of 3D filmmaking. That screening will also include 3D test images made back in the 1920s.
"I find it really exhilarating to watch, just a really visceral pleasure," Healy said. "There are things in that movie where I don't know what I'm looking at. But I know I've never seen them before and I know I haven't seen them in 3D."
The 3D screenings are part of an overall upgrade to the UW-Cinematheque, which includes new seats in the Vilas Hall theater and some high-profile guests in the spring.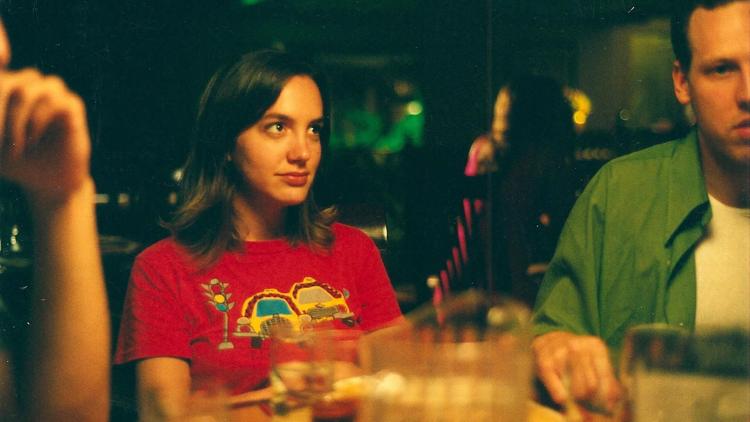 In particular, filmmaker Andrew Bujalski will attend the series from March 28 to March 30 to show several of his early films, including "Computer Chess" and "Mutual Appreciation." Bujalski goes way back with the UW-Cinematheque and the Wisconsin Film Festival, having brought his last three films to the festival, including 2018's "Support the Girls," which made many film critics' top 10 lists (as well as former President Barack Obama's).
While Bujalski's early films, with their naturalistic performances and dialogue, were often lumped into the "mumblecore" independent film movement, "Support the Girls" and "Results" feature recognizable actors, and delve into what it's like to be part of the working class in modern America.
"I think he has a real knack of capturing how people really talk, especially people of his generation," Healy said. "That's really special, and that's something that's continued throughout his films."
In addition to his own films, Bujalski will screen the 1978 Sylvester Stallone film "Paradise Alley." While visiting filmmakers often show some of their favorite classic films, as "First Man" director Damien Chazelle did in 2018, the catch this time is that Bujalski hasn't actually seen "Paradise Alley."
"He's a Stallone fanatic. It's one of the things we've bonded over over the years," Healy said. "He only wants to see 'Paradise Alley' on 35mm. We've been talking about it for years."
The UW-Cinematheque's commitment to classic films is particularly reflected in two other series. On its "Sunday Afternoon at the Chazen" series, the Cinematheque will screen Universal Pictures films made between 1928 and 1936.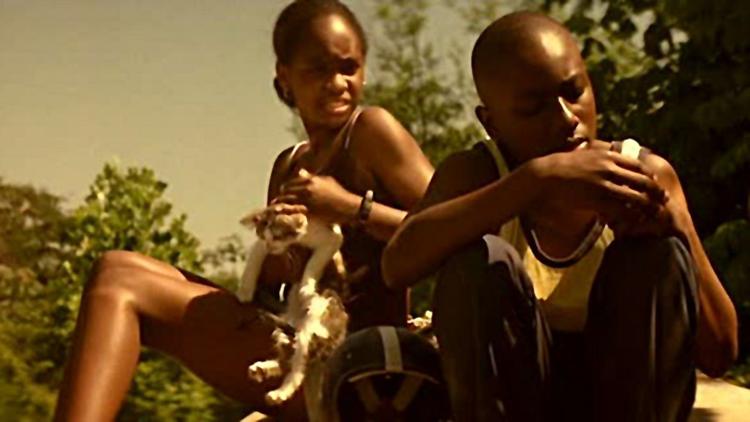 The series will also show a fascinating and eclectic group of films from the Moving Images Archives at the University of North Carolina School of the Arts in Winston-Salem, ranging from a 1980s animated Cuban film ("Vampires in Havana") to a 1970s Finnish drama ("The Earth is a Sinful Song").
The university archives rescued a wealth of films that had been housed in National Film Services depots around the country, many of which were the only known print of obscure films from defunct studios and distributors.
"They decided to close all the depots and basically throw all the prints away," Healy said. "And the North Carolina School of the Arts wanted to establish their film collection (and) led the efforts to save the prints."
The collection had a huge influence on many filmmakers who attended film school there, including Craig Zobel ("Compliance") and David Gordon Green (whose debut "George Washington" will also be screened.)
For a complete list of films, visit cinema.wisc.edu.