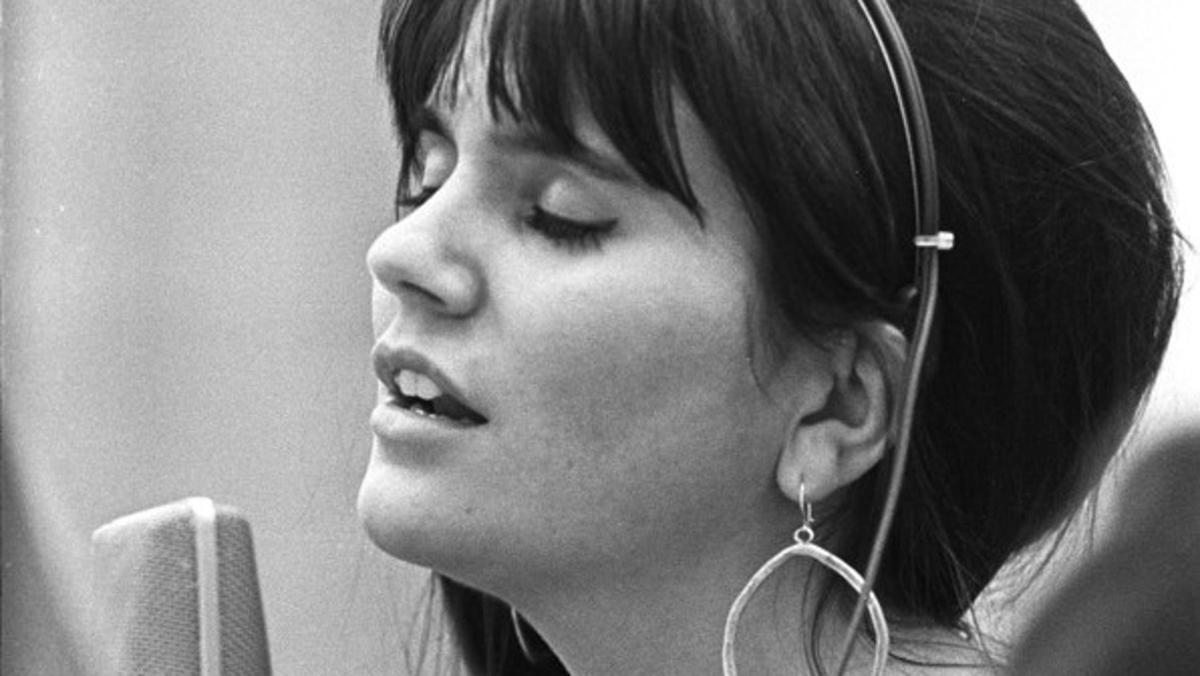 The rock documentaries "Linda Ronstadt: The Sound of My Voice" and "David Crosby: Remember My Name" deal with performers who likely crossed paths on the 1960s L.A. music scene, but they couldn't be more different.
Crosby's film shows the irascible former Crosby, Stills and Nash singer grappling with his estranged relationships with other musicians. Neil Young, Graham Nash and Jackson Browne all declined to appear in the film and appear in archival interviews.
Meanwhile, Ronstadt's peers seem eager to get on camera to celebrate her, with Don Henley, Dolly Parton, Emmylou Harris — and Jackson Browne — all appearing on camera in "The Sound of My Voice." Ronstadt may have been a rock 'n' roll icon who could fill stadiums in her day, but she was always a singer in her mind, not a star, and remains a warm and loving presence to her friends.
Rob Epstein and Jeffrey Friedman's film is an affectionate and straightforward documentary about Ronstadt's life. We don't see the present-day Ronstadt until the very end of the film, but she tells her story in voiceover narration, starting with her upbringing in Tucson, listening to both the Mexican folk songs her father sang and the Gilbert & Sullivan tunes her mother loved.
That musical cross-pollination would come to define Ronstadt's career, and her chameleon-like ability to take other people's songs and shape the notes into her own creations. Originally a singer with a trio called the Stone Poneys, Ronstadt's one-of-a-kind singing voice quickly distinguished her from the pack at clubs like the famed Troubadour.
"The Sound of My Voice" has plenty of onstage footage of Ronstadt in those years, going from clubs to theaters to concert arenas. What's striking about those scenes is that, while the crowds get bigger, Ronstadt stays pretty much who she is, a singer brimming with joy as she loses herself in a song.
When the arenas got too big for Ronstadt's liking and the songs started to seem more disposable (1982's "Get Closer" sounded like a toothpaste jingle before it was turned into one), Ronstadt made one of the most startling left turns in music history. She turned her back on popular music and dove hungrily into a series of personal projects, including performing in "The Pirates of Penzance" on Broadway and in a movie, and recording albums of Mexican folk music and old standards with the Nelson Riddle Orchestra.
"People would think I was trying to reinvent myself, but I never invented myself to start with," she said. Through it all, Ronstadt comes across as a kind, thoughtful person, a good friend to her peers (especially other women in music) and happy to defy the expectations of music industry bosses — all men — who thought they knew what her career should be like.
Ronstadt gave her last concert a decade ago — Parkinson's Disease has robbed her of the ability to truly sing anymore. "I still sing in my mind, but I can't do it physically," she says at the end of the film. For someone whose love of singing was so plain, it must be a terrible curse. Luckily for the rest of us, that voice and that spirit remain preserved on albums, and in this lovely film.