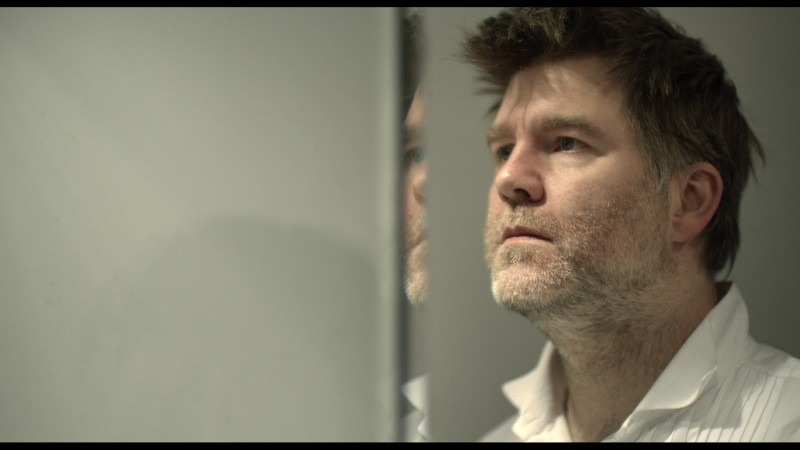 When asked what he wanted his dance-punk band LCD Soundsystem to accomplish, singer-songwriter James Murphy responds, "To leave a mark. To leave a stain."
They (it? he?) unquestionably did, with three stellar albums in the '00s that mixed hypnotic, sometimes joyful dance music with the Murphy's wry, funny, self-aware and even poignant vocal musings. They left their stain, and then they left, with a 2010 Madison Square Garden farewell show that has become the stuff of legend.
The new documentary "Shut Up and Play the Hits," had one-night-only showings Wednesday night at movie theaters around the country, including a sold-out screening at Sundance Cinemas. It chronicles that last show, an amazing performance by an amazing band, so if the movie was merely accurate, it would have sent fans home happy.
But "Shut Up" is also a really good movie in its own right. Directors Will Lovelace and Dylan Southern have made a penetrating and moving documentary that captures what was weird and special about Murphy and his band, and was extra weird and special about his decision to kill the band.
The concert is the heart of the film, featuring a dozen live performances before a rapturous crowd. The seven-piece band on stage (occasionally joined on stage by special guests, including Arcade Fire and musician comedian Reggie Watts) seem to be just playing their hearts, as if trying to make sure that the last time they play the frenetic "Losing My Edge" or the anthemic "North American Scum" will be the best ever.
The cameras swoop through the musicians, capturing grins and exchanged hugs between band members, and into the Garden floor, where fans' reactions seem to vacillate between unbridled joy and unimaginable grief. (One hipster appears to have cried the entire show.)
Some of the camera work is just beautiful, like an overhead shot of the floor crowd that makes all the wriggling bodies look like amoebae in a Petri dish. And my favorite is the epic slow build of "All My Friends," with the directors slowing down the frame rate so the jumping crowd looks like they're hovering, just a little, before coming back down to earth.
But Lovelace and Southern interweave the concert footage with two other timelines. The first is an extensive interview (actually a filmed recreation of an interview) that Chuck Klosterman did with Murphy for the Guardian the week before the concert. Klosterman asks all sorts of Klosterman-y what-does-pop-culture-mean questions, but they're the right questions, drawing Murphy out to really think about, perhaps for the first time, what LCD Soundsystem meant to him. And what he will mean without it.
The third timeline follows Murphy on the day after the last concert, as he rises, bleary-eyed, shaves, and faces the first day of the rest of his life without the band. His reaction is complicated – he tells his band manager that he feels great that the band went out on such a high note. But then we later see him in the band's storage space, surveying all the equipment that's about to be sold off, and openly weeping.
Murphy's stated reasons for ending the band was that he was averse to the idea of becoming famous, and saw LCD Soundsystem on an upward trajectory of writing, recording and touring, just like any other big band, that he rejected.
But what the film teases out, especially with Klosterman's questioning, is that it's unclear (even to Murphy) whether that trajectory really bothered him, or that he worried what other people would think of his band achieving mass, mainstream appeal. Above all, Murphy comes across as incredibly self-aware (as the deprecating lyrics to "Losing My Edge" would attest), a guy who is always living inside himself, conscious of how he wants to be perceived by others.
Except, as for a lot of us, when it comes to music. A great concert can transport us outside ourselves, allow us to forget our individual worries and inhibitions and become part of a large, joyful collective. We're like those fans in the film, hovering in the air for an extra second or two before returning to themselves.
Whatever else it did for him, it's clear that LCD Soundsystem allowed Murphy to be transported in the same way, to stop thinking. And one wonders, when he was weeping in the storage space, if it was that avenue of escape that he was really mourning.
Since the band ended, Murphy has been involved with the film as a producer and sound mixer, done some producing and DJing, and has flirted in interviews with the idea of recording again as LCD Soundsystem. He expresses some regrets at perhaps ending the band too early, but he doesn't sound unhappy. But he does seem to be living permanently inside himself again.