Celebrate with the Betsy Ezell Quintet as they release their debut album, "Voices," 8 to 11 p.m. Friday at North Street Cabaret, 610 North St. Betsy Ezell, vocals, Becca May Grant, keys, and Laurie Lang, bass, collaboratively composed most of the original songs on the album last year as part of the "Feminine Blue" project that explored women's perspective and unique voice in jazz. Performing with them will be Richard Hildner on guitars, Chris Sandoval on drums, and special guest John Becker on vibes. Admission is $10/at the door.
More information www.northstreetcabaret.com; or phone 608-422-5646.
Remodeling expo
Get a jump start on springtime home projects at the National Association of the Remodeling Industry (NARI) Remodeling Expo, 2 to 7 p.m. Friday, 9 a.m. to 6 p.m. Saturday, and 10 a.m. to 4 p.m. Sunday at the Madison Marriott Convention Center, 1313 John Q Hammons Drive, Middleton. Meet more than 100 local remodeling professionals, see the latest in home improvement products, methods, and services, and attend free educational seminars. Admission is $5, parking is free.
More information www.nariexpo.com; or phone 608-310-7841.
Beatles for kids
"All together now," come and join Get Back Wisconsin at Kids in the Rotunda in the Overture Center, 201 State St., 9:30 and 11 a.m., and 1 p.m. Saturday as they celebrate the 50th anniversary of the Beatles' Yellow Submarine album. The free family-friendly event's 1 p.m. performance is American Sign Language interpreted; phone 608-258-4148 for seating within sight of the interpreter.
More information go.madison.com/YellowSubmarine; or phone 608-258-4141.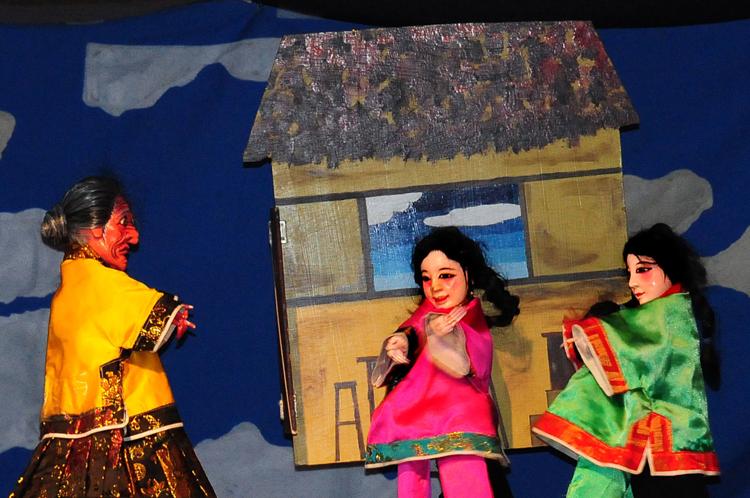 Taiwan puppets
Cure Cabin Fever with the Taiwan Puppet Troupe 2 to 3 p.m. Saturday at the Wisconsin Historical Museum, 30 N. Carroll St. A traditional puppet show introduces the audience to the country of Taiwan and its culture. After the free family-friendly show, you can make your own puppet!
More information go.madison.com/TaiwanPuppetTroupe; or phone 608-264-6555.
Hockey battle
Witness this year's Battle of the Badges 6:30 p.m. Saturday at Hartmeyer Ice Arena, 1834 Commercial Ave., as the Mad City Police and Madison Fire Department face off in hockey. Arrive early to the family-friendly event for open skating 4 to 6 p.m. with free skate rentals. There will be a kids' zone, 50/50 raffle, and Chuck-a-Puck contest, along with food and beverages available. Admission is $10/adults, $5/kids 6 to 12, and kids 5 and under are free. All proceeds benefit the Safe Communities of Madison-Dane County program.
More information go.madison.com/BattleOfTheBadges; or phone 608-441-3060.