The Kitchen Gallery, the bright and inviting little culinary shop at 107 King St., will close by the end of March.
Owner Katrina Kelly bought the business five years ago and said she's been grateful for the "outpouring of support" from customers stopping by over the last few days. She plans to stay open until her inventory and infrastructure have sold. Currently everything in the shop is 40 percent off.
"I love our store," said Kelly. "We had a great mix of products, we had a lot of loyal customers, but that's not enough to keep us going."
Roz Anderson opened The Kitchen Gallery in 2007 at 1354 Williamson St. in what is now The Madison Greenhouse Store. In 2011, then-owners Tom Christensen and Stephanie Kessenich moved the store to King Street and expanded (a planned cooking school never materialized).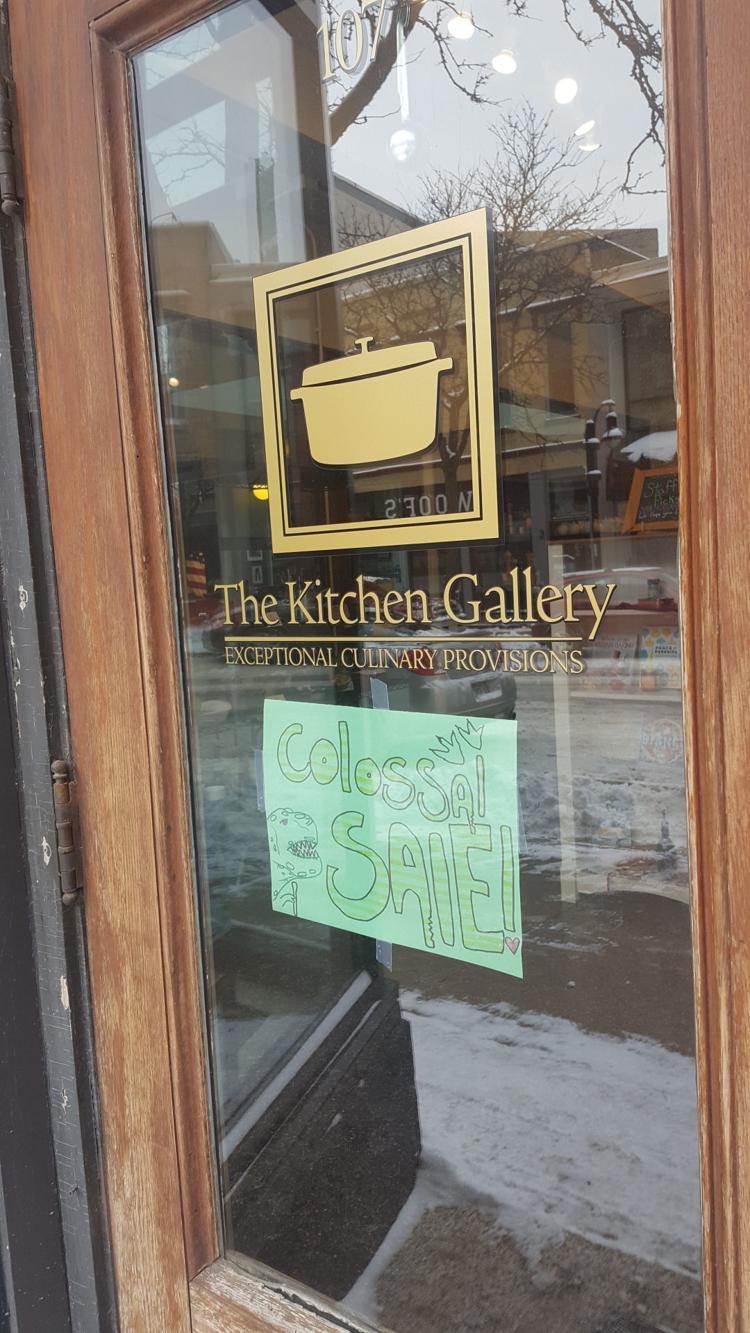 Several factors led to the Kitchen Gallery's closing. Years of construction on the east side of the Capitol Square, Doty Street and King Street cut down on summer foot traffic at the store.
But more than that, Kelly said, was the phenomenon of shoppers coming in to ask questions about All-Clad sauté pans, Emile Henry tagines and Henckels knives, only to leave and buy the items online. The Kitchen Gallery's sales have gone down 30 percent every year. 
"That happened three times in one day last week before we announced the sale," Kelly said. "There's declining in-store sales throughout the country.
"I don't think you can blame it on city policies or city construction or any of that wholly. It's really just people are buying online. "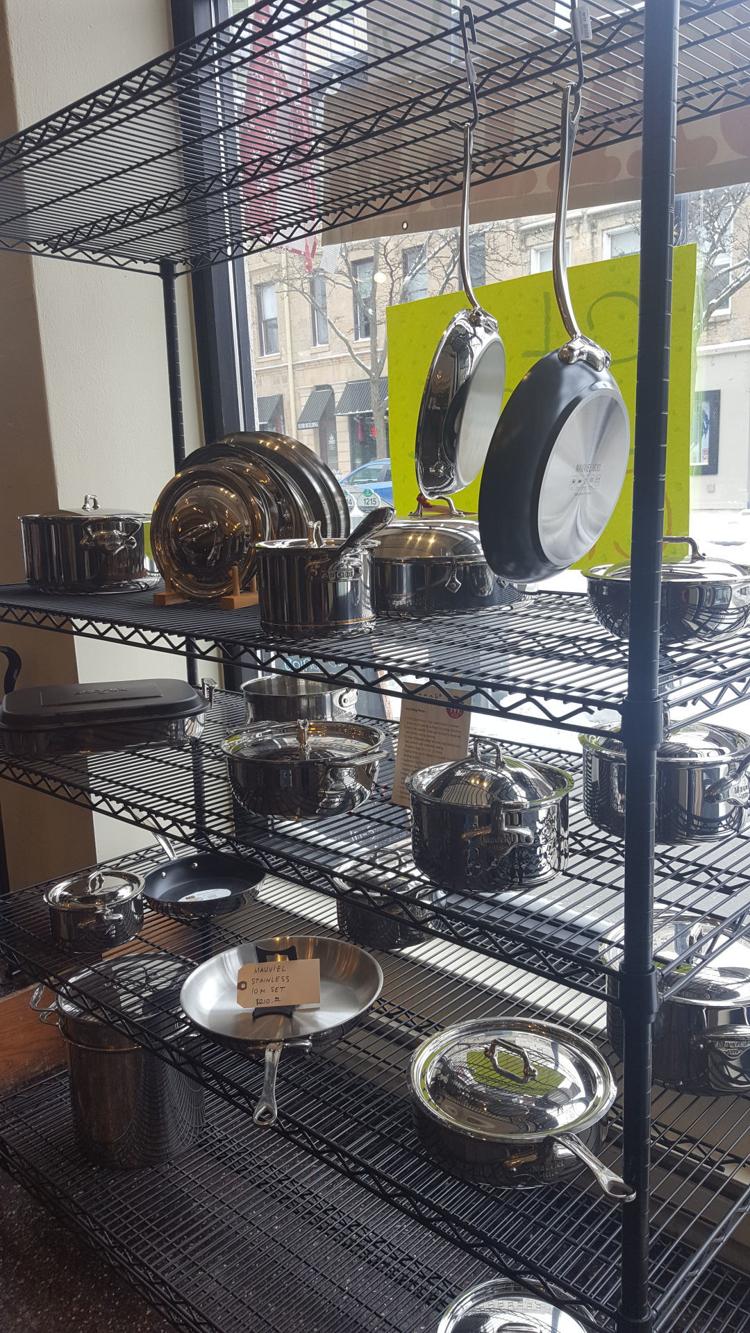 The Kitchen Gallery sold "a lot of heirloom quality pieces that would last a lifetime," which hurt repeat sales. Kelly didn't like selling a lot of "gadget-y things," though the store does have its share of peelers, whisks, egg poachers and cookie cutters.
"I don't know if it's retail downtown only that's having the problem," she said. "Our rent is high but our landlord has really tried to work with us on that. He has lowered our rent twice over our 5-year lease period.
"We were going to be re-signing, we can't pay any more and he's already worked with us."
Kelly said building owner Richard Fritz already has a new tenant for the space, an existing business that will be moving from another location. (Fritz has not yet returned a request for details on this.)
Already, shelves that used to hold coffee supplies from Aeropress and Hario V60 are bare. The cookbooks are going quickly too.
"We have had an outpouring of support," Kelly said. "Everyone has been sad about the closing, talking about favorite things they bought from here.
"The specialty stuff comes in when you get into higher-end project cooking, which is what we specialized in. When you have a good baseline it's so much easier to cook well."
Regular store hours are 10 a.m. to 5 p.m. Monday-Tuesday and Friday-Saturday, 10 a.m. to 6 p.m. Wednesday-Thursday, and 10 a.m. to 3 p.m. Sunday.