A downtown city wine bar can feel like any other bar, a place to get a drink after work with coworkers or meet for a first date. Maybe it's quieter than a sports bar or a bit fancier than a tavern, but it's still a bar.
Move the stemmed glasses and chenin blanc to a smaller town, and that same wine bar can double as a community living room.
"It's like being in my own living room though way better decorated!" one enthusiastic poster wrote on Facebook about Toot + Kate's, a 16-month-old wine bar on Verona's Main Street.
"Oh, and I don't actually have a wine dispenser, so there's that."
Toot + Kate's is part of an expanding field of wine options in the towns surrounding Madison, including wine bars like Brix 340 in Waunakee and wineries like Fisher King Winery in Verona.
It proves what many in the industry believe: that wine in Wisconsin is on the rise.
"Wine is being appreciated by more and more people," said Alwyn Fitzgerald, owner of Fisher King Winery. "There's an increasing preference for wine as a craft alcohol beverage."
HOUSE WINE
Toot + Kate's was founded in February 2016 by sisters Kate Biechler and Megan (Toot) Clark as well as Biechler's husband, Ryan Biechler. Located on Main Street, it has enjoyed decent business during Verona's long road construction.
That's thanks in part to a parking lot near the Sow's Ear, and likely also because of its "living room" feel.
"We have a ton of those independent consultant businesses that want to host parties, like the LuLaRoe people" — a woman's clothier popular with moms — "or essential oils," Kate Biechler said. "There are so many.
"We steer them in the direction of our slower nights so nobody feels like they're imposing on a private event, and it generates nice business for us."
In Waunakee, Brix 340 has become a gathering spot for end-of-the-year church choir parties and Lion's Club meetings. Patrons can order Mexican food from Cuco's or pizza from Doughboys, both of which are next door, and pair their dinner with a flight of any three wines on the menu ($9-$12 per flight).
"We have a back room, so smaller book clubs use it a lot," said Tony Koeck, who bought and reopened Brix 340 last September with his wife, Connie Koeck. "We've had women's professional groups in there."
Brix 340 also feels like a living room, with low leather seats, chaise lounges and a bar that looks like it belongs in someone's kitchen. For a low up front price (usually around $50), groups can rent all of it.
"We've done a whole lot of bridal showers where they rent out the whole place and don't have to have it in their home," Koeck said. "They can pick out the wines they want to serve."
Wine bars that lack the critical mass of a city center often have to emphasize their non-wine options too. Brix 340 has a list of nearly two dozen bourbons, Scotches and Irish whiskey, as well as some sweet cocktails, like a grapefruit Vesper ($11) or a riff on a margarita with pear liqueur and ginger beer ($11).
"There were people that were choosing not to come in because they thought all we did was serve wine," Tony Koeck said. "We've been really focused on letting people know we're not just a wine bar.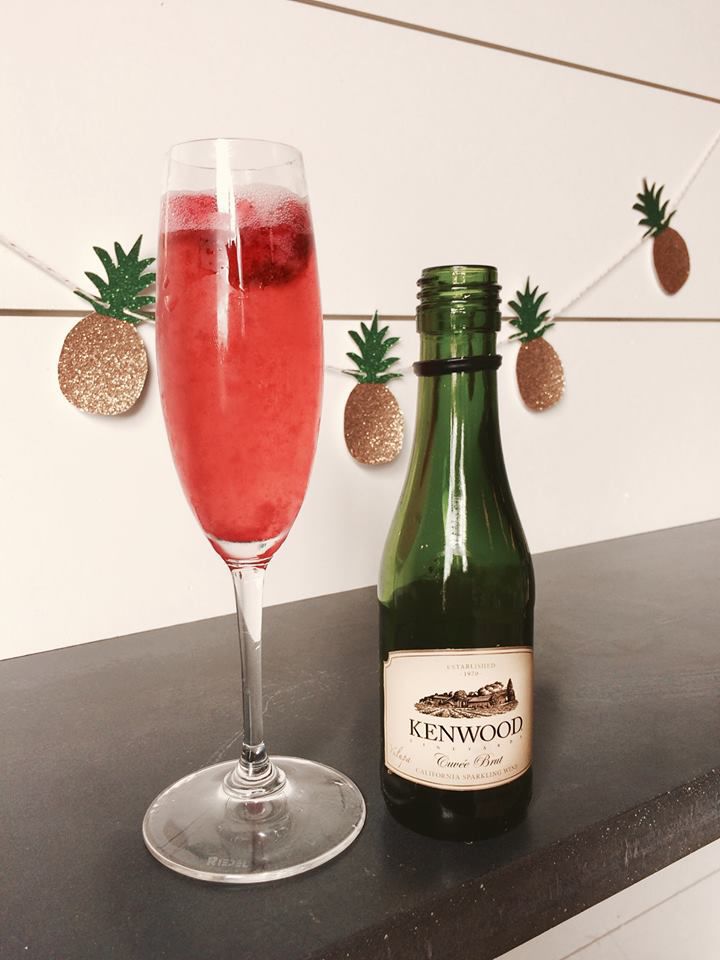 "In fact, that's part of our slogan now."
Toot + Kate's, similarly, added liquor to the menu after a year in business. Spirits are offered only on the rocks or neat. In addition to one craft cocktail rotates quarterly, there's a signature old fashioned and sangria on weekends.
"We don't want to be a mixed drink place," said Biechler. "We cater to the women in the community. We don't want to scare them away by bringing in a crowd who drinks rail drinks."
EDUCATION AND OPTIONS
Wine bars catering to a wider crowd may dispense with vintages in favor of descriptions of the wine — for example, a listing for the Murphy Goode red blend at Toot + Kate's doesn't say what grapes are in it, but notes flavors of "black cherries and blueberries" on the nose and a "soft mouthfeel and long finish."
Biechler said while Toot + Kate's doesn't place a "super heavy importance" on education, it's important that staff can describe the wines available.
"We're very easy-going and don't pretend to be wine experts," she said. "We ask (staff) to familiarize themselves with the descriptions. When customers come in and see a new wine, they feel comfortable enough to explain it."
At Brix 340, the Koecks joke they're not experts, they just "know enough to be dangerous."
"Education really is part of our mission," said Koeck. "People can get intimidated easily by the term 'wine bar.' They think the only thing we serve is $21 glasses of wine, and in fact we have $6 glasses of wine."
At another new wine spot in Verona, Fisher King Winery, the education challenge is twofold.
Fisher King makes wine primarily from cold hardy hybrid grapes. A recent menu listed whites like Frontenac Gris, Saint Pepin and Seyval Blanc and reds like Saint Croix, Marquette, Chambourcin and Marechal Foch. For wine drinkers, these are not household names, even so close to where the grapes are grown.
"People don't automatically associate Wisconsin as a wine grape-growing region," said owner Alwyn Fitzgerald, who makes Fisher King's wine with Bill Lancaster. "There's an old bias from 10, 15 years ago that you can't make decent wine from Wisconsin-grown grapes. It's not true.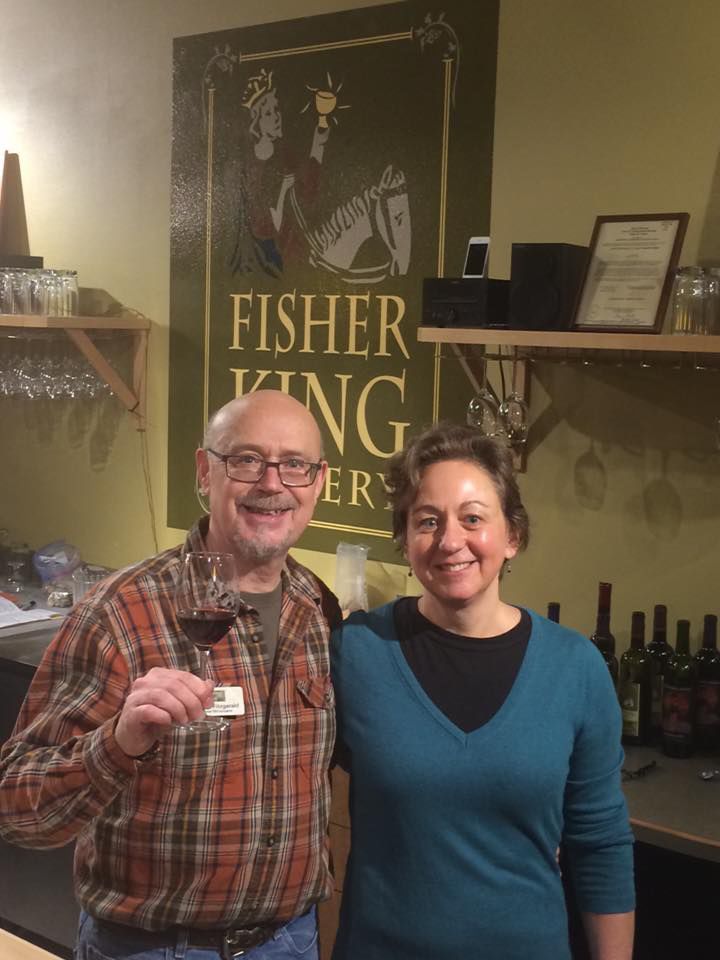 "Cold hardy hybrid grapes have unique aspects, and you have to face up to those when you bring those grapes into the winery," Fitzgerald said. "You can absolutely make well-made, totally drinkable, balanced wine."
With Chris Hagen, a manager for Brix 340 and a Fisher King sales manager, Fitzgerald likes to tell the stories of the grapes behind wines like White Whisper, Amber Dreams and Troll Town Red (named for Fisher King's former Mt. Horeb home).  
"I'll get up here and I'll talk about, 'This is Saint Pepin, it's an original Elmer Swenson grape, let me tell you about Elmer Swenson,'" Fitzgerald said. "You'll talk about the characteristics of each one."
SWEET STYLES
The taste for sweet wines is still strong in Wisconsin. Smaller wine bars reflect that, and Fisher King does too.
A recent menu featured the Meadow Song Moscato ($9 by the glass at the winery, $8 by the glass at Brix 340) with four other sweet whites, as well as a "medium-sweet" blush made from Saint Croix grapes and a port-style wine called Perfection, made from Frontenac.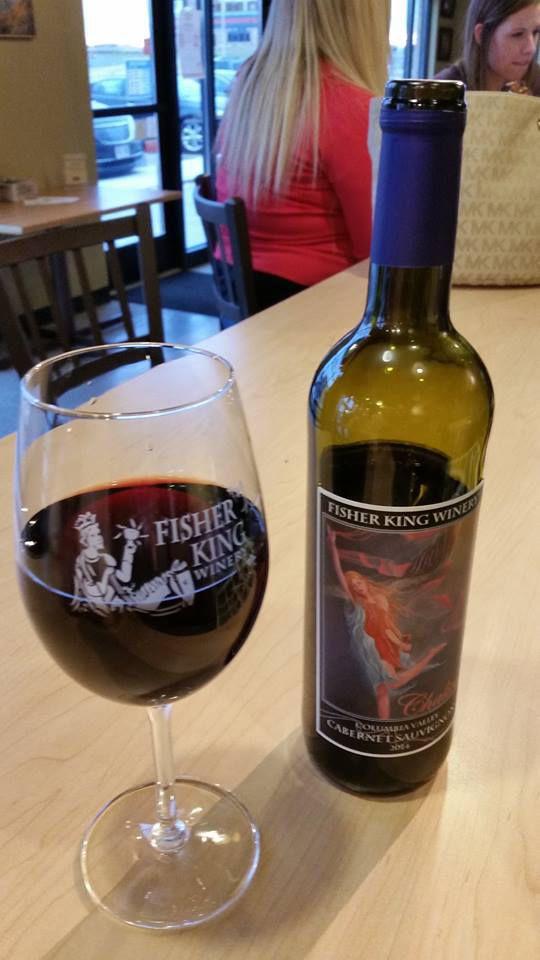 At Brix 340, Connie Koeck said many people start with a pink moscato called Innocent Bystander from Australia ($7/glass), though she'll nudge them toward the Nick Goldschmidt chardonnay ($9/glass).
Biechler at Toot + Kate's has had a similar experience. 
"There's one wine that has sold for us just amazingly from day one, and it's our moscato," said Biechler at Toot + Kate's. "I'm the one who always pushes for new and different, but we've learned that it keeps our customers happy."
And so far, customers keep coming.
"With younger people coming in, I'm noticing more and more their willingness to try things," said Tony Koeck. "It's really impressive. That says a lot for that group.
"I would have never done that. I would've stuck to my Coors Light."