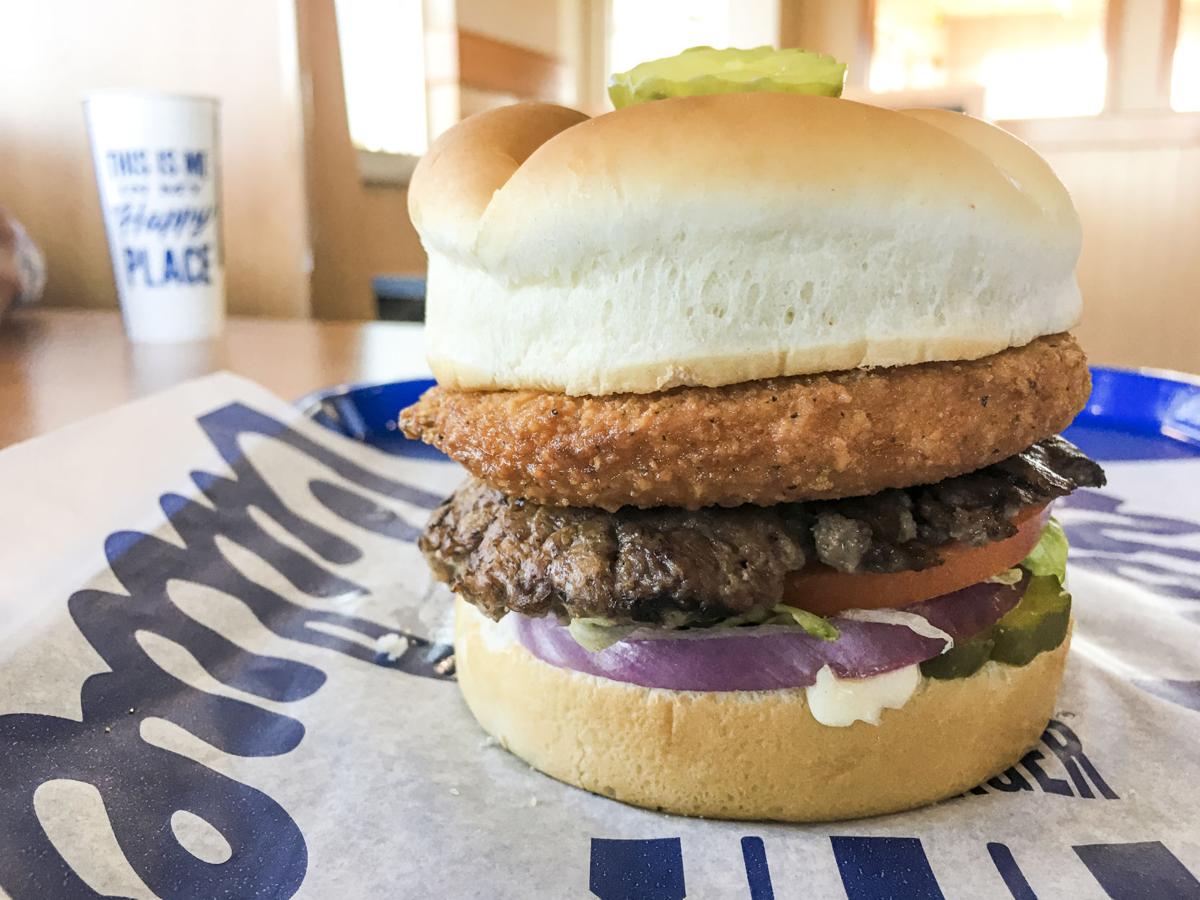 Some looked at the Culver's CurderBurger and asked why.
Chef Quinn Adkins looked at the CurderBurger and asked, why not?
On April 1, like a lot of brands, Culver's posted as an April Fool's Day Prank on Twitter that the Sauk City-based restaurant chain would be offering a new item called the "CurderBurger." "One big Wisconsin cheese curd under a lightly buttered, toasted bun," Culver's promised.
Most such pranks, like Bud Light Pizza-flavored Seltzer and the Green Giant Cauliflower Peeps evoke a laugh or a wince. But the reaction to the CurderBurger was different. People actually wanted one, so much so that a Change.org petition to turn the prank into a reality garnered over 600 signatures. "We hold these truths to be self-evident," petition organizer Jerry Behrendt wrote. "That all men are created equal, that they are endowed by their Creator with certain unalienable Rights, that among these are Life, Liberty and the pursuit of fried cheese."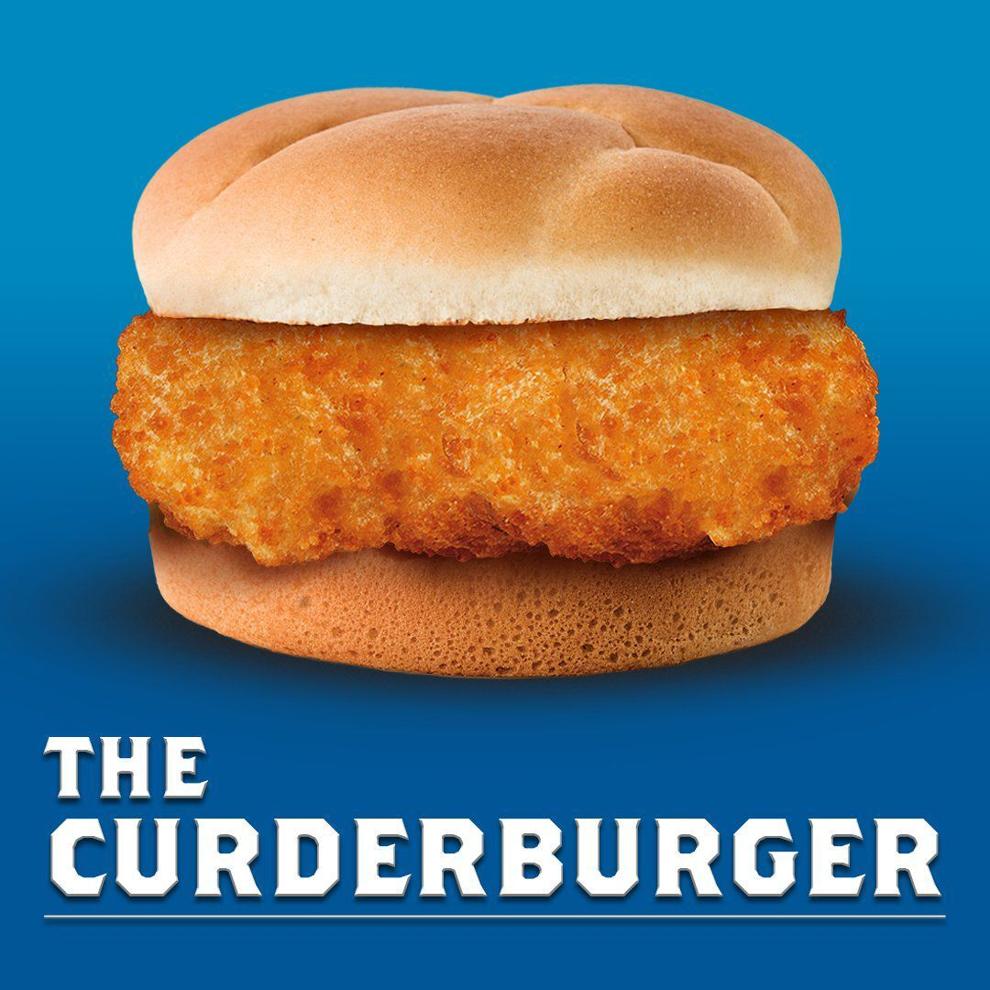 "I think we were all a little caught off guard and surprised at how engaged our guests became and the clamor for 'Hey, this needs to be a real thing,'" Adkins said. "I was like, 'Well, really, why couldn't we?' Not putting any crazy amount of resources behind it, but it was one of those projects that I was like, 'that would be kind of cool if we could make it work.'"
On Friday, Oct. 15 (National Cheese Curd Day), that gooey, cheesy dream becomes a reality. On that day only, every Culver's location nationwide will be serving up CurderBurgers for as long as they last. Adkins expects that they'll sell out during the lunch hour.
So far, reaction on social media has ranged from rapturous to skeptical. Justin McElroy, co-host of the Maximum Fun comedy podcast "My Brother, My Brother and Me," talked about the CurderBurger in his "Munch Squad" segment in this week's episode. "For once, someone did the right thing," McElroy said. The people were so incensed that the idea of CurderBurger had been created, but the physical manifestation of CurderBurger was denied to them, that Culver's realized that it was their moral obligation to bring the CurderBurger to life."
One thing Adkins was adamant about was that he didn't just want to reproduce the Photoshopped photo in the April Fool's Day prank. He wanted to make a legitimate CurderBurger that would taste good and stand on its own merits.
"This isn't going to just be a media stunt, or throw something together for the engagement opportunities," Adkins said. "Everything we do always has to deliver on the quality, and the spoken and unspoken promises that we make to each of our guests. If it wasn't going to just knock it out of the park, I don't think this ever would have seen the light of day."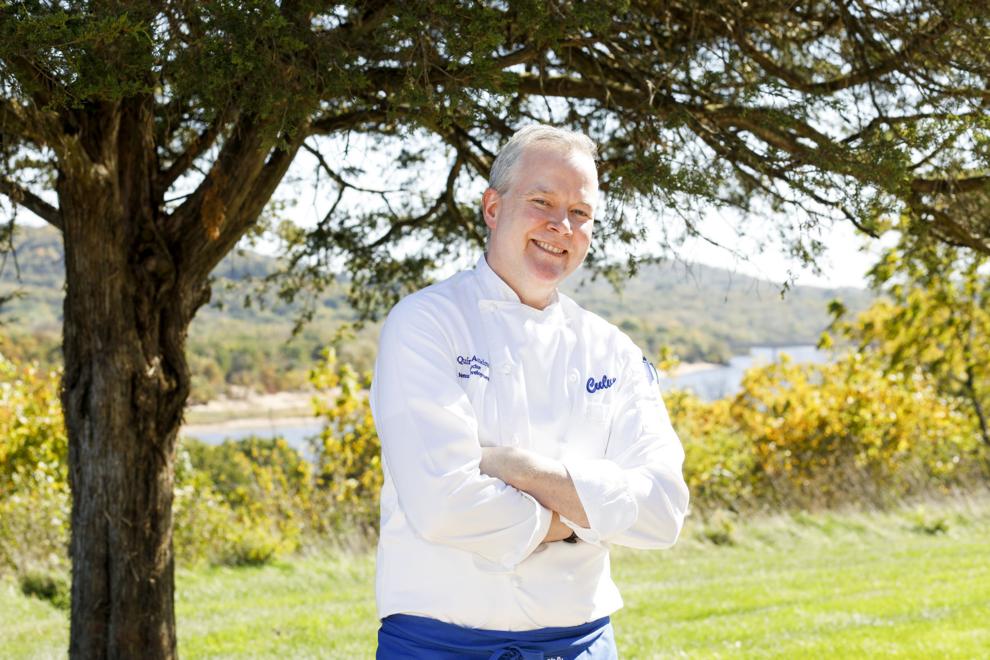 The result, selling for a suggested price of $5.79, essentially takes a Culver's Deluxe burger (minus the slice of cheese, obviously) and adds what Adkins has dubbed a "cheese crown" on top of the patty. About the same size and shape as the beef, the cheese crown is essentially a giant saucer-sized cheese curd, filled with a mix of yellow and white cheese.
Besides resembling the big cheese curd in the April Fool's Day prank, the cheese crown solves the problem that comes when trying to put cheese curds on a burger — how to keep the curds from tumbling out into your lap.
"We very deliberately wanted to emulate our Wisconsin cheddar cheese curd flavor profile," he said. "We used that breading and those ingredients. Honestly, the biggest challenge was to ensure that both the white and the yellow curds were evident in the finished product. Cheese, when it melts, tends to become kind of homogenous. It was really, really important to have those visual cues."
How does the CurderBurger taste? Freakin' delicious, honestly. Adkins served up some to members of the media at an event last month, and what was striking was the perfect balance between the cheese crown and the beef. The crown wasn't so insubstantial that it got lost in the burger flavors, nor so big that it overwhelmed the beef.
The cheese in the cheese crown was satisfyingly gooey, maybe moreso than in a traditional Culver's cheese curd, which can get a little chewy. The one drawback was that if you took a big bite, the cheese sometimes blasted through the back wall of the breading, making for a sticky mess. Grab extra napkins, is what I'm saying.
Culver's spent the last several months perfecting the cheese crown and working with suppliers to make it a reality. They also had to create something that could be added into the menu, if only for one day (a very busy day) without disrupting the regular flow in the kitchen of Culver's nationwide. It was a tight turnaround (by comparison, Adkins' team spent four years developing the Harvest Veggie burger), which is one of the reasons that supplies of the CurderBurger are so limited on Friday.
So what happens on October 16? My guess is that you haven't seen the last of the CurderBurger, whether it shows up next National Cheese Curd Day or becomes a limited-run menu item like the Pub Burger.
"We'll be monitoring the sales and the feedback from our restaurant teams and the the engagements on social media," Adkins said. "We'll do a debrief and unpack the results, and see if it makes sense and if we really have something here. I believe there's a lot of potential. I'm very, very excited to see the wow factor from our guests."
Share your opinion on this topic by sending a letter to the editor to tctvoice@madison.com. Include your full name, hometown and phone number. Your name and town will be published. The phone number is for verification purposes only. Please keep your letter to 250 words or less.