The Japanese hand-held crêpes that Yushen Chen brought to Madison last summer with J-Petal were a bright spot in a year that needed any good news it could find.
Yushen partnered with Kira Wang to open a J-Petal franchise in August at 511 State St. Last month, to save rent money during the pandemic, they moved it in with Kung Fu Tea, another franchise Yushen owns a half-block up.
The portable sweet and savory crêpes come in paper cones that are easy to peel as you eat. They're also put in a plastic sleeve like the ones that often surround grocery store flowers.
The thin crêpe, because it's rolled up and not plated like a French crêpe, becomes multilayered.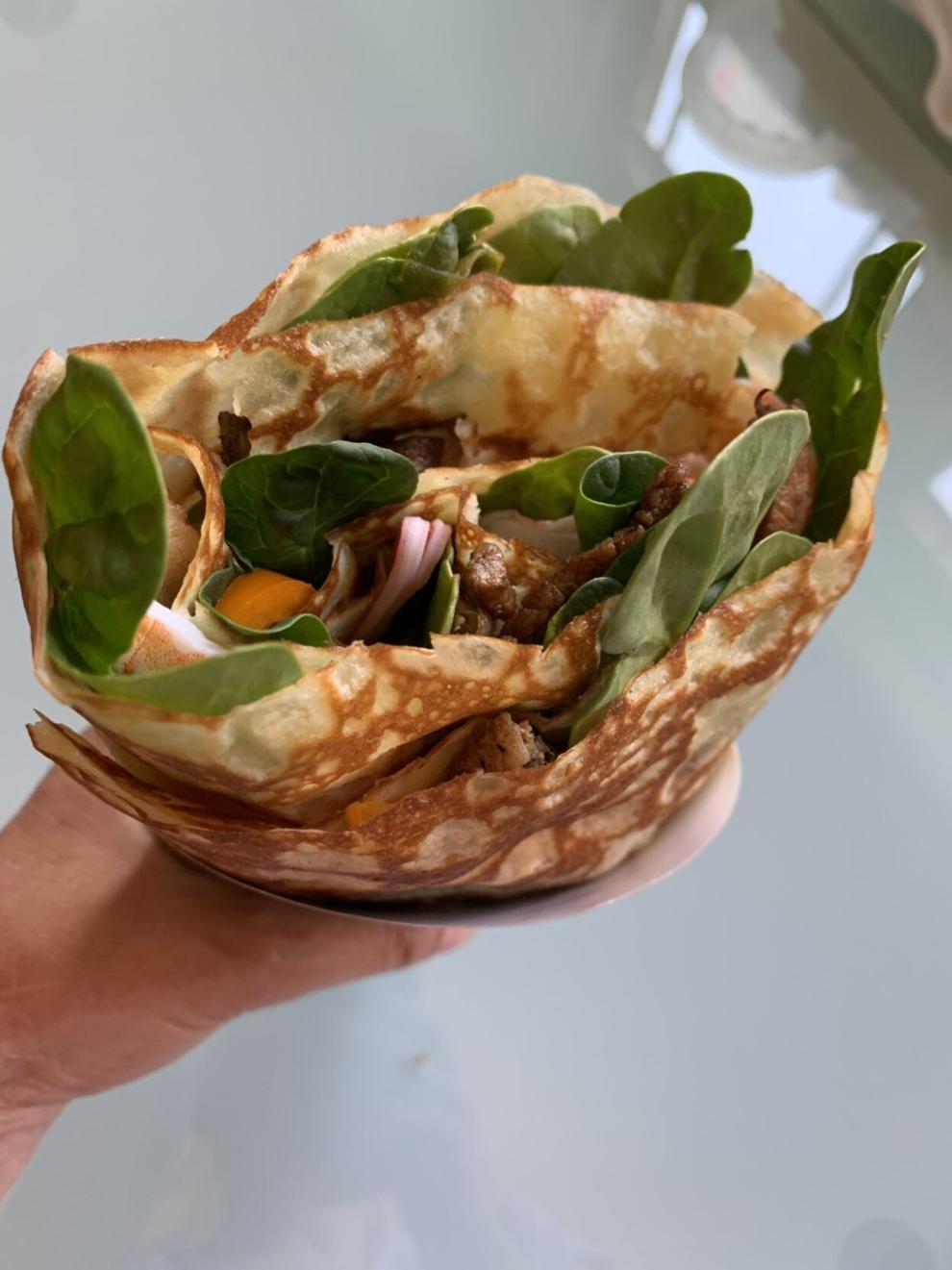 The J-Petal special ($9.50) makes an incredible meal with tender, bite-sized pieces of beef and chicken, mock crab, shrimp, sesame seeds and lots of veggies. Japanese spicy mayonnaise seals the deal and gives the crêpe some bite. The crêpe batter had a sweet quality that adds to the meal's overall appeal.
The egg crêpe ($8.50) was less dynamic, but also excellent. A thin layer of egg was joined by cheddar cheese, lettuce, avocado, carrot, string beans, baby spinach and grape tomatoes. Sesame ginger sauce and a sweet chili sauce made the whole thing work.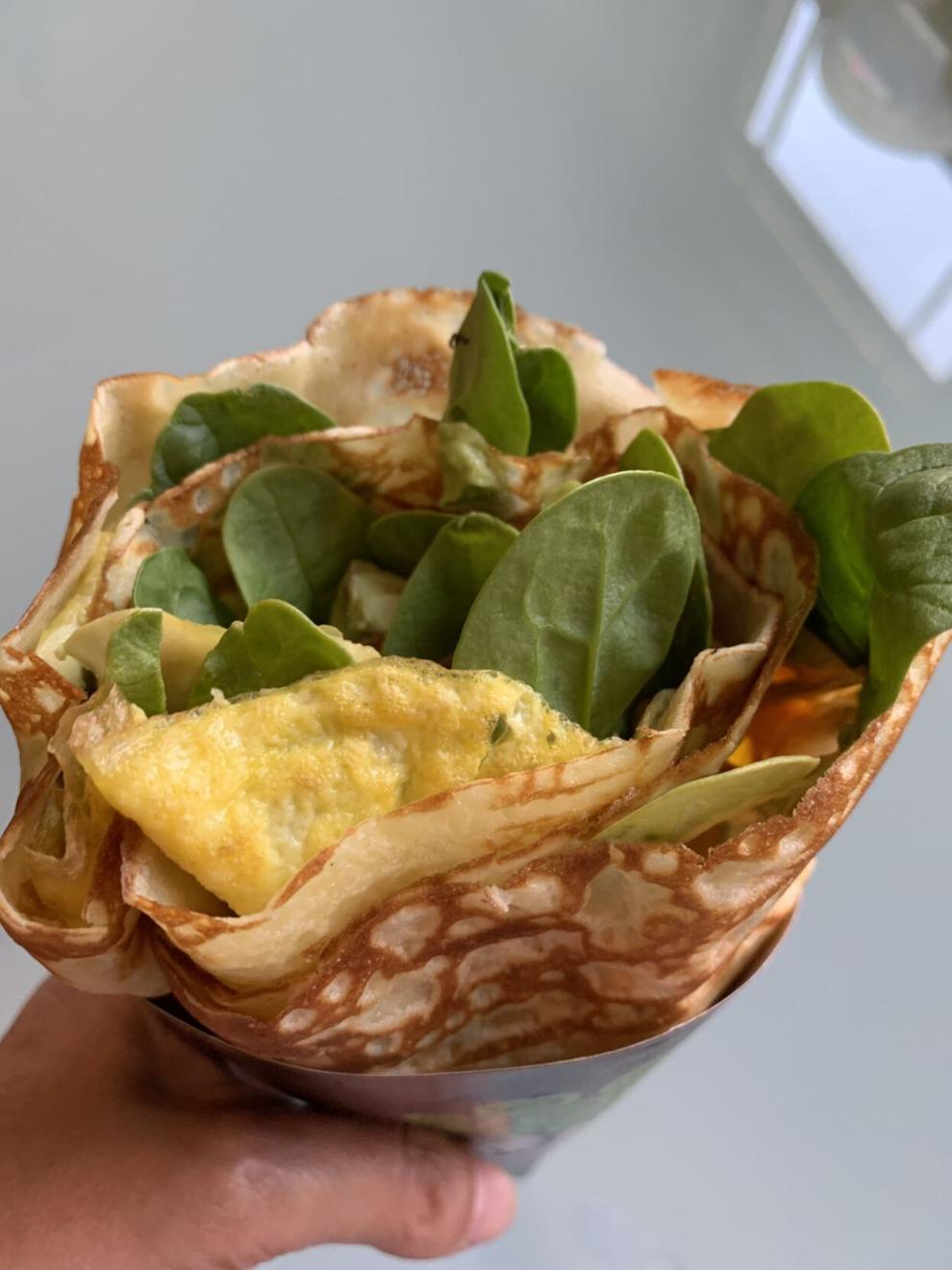 When I offered some of it to my 15-year-old vegetarian daughter, she was surprised by its heft. She enjoyed it, but found it too spicy. It wouldn't seem overly spicy to most adults.
The menu has five other savory crêpes: beef, chicken teriyaki, crab, shrimp avocado and vegetarian.
There are 10 sweet ones, including banana chocolate truffle ($8.50), which was better at the beginning when the slices of banana and chunks of chocolate were more abundant. The menu advertised almonds, and if they were in mine, they were hard to detect. Caramel sauce and Nutella were less dominant than the whipped yogurt and chocolate custard cream. Two chocolate-covered Pocky sticks stuck out from the top.
Since I was taking mine to go, the employee who made it put the little scoop of chocolate ice cream that normally comes on top into a separate container.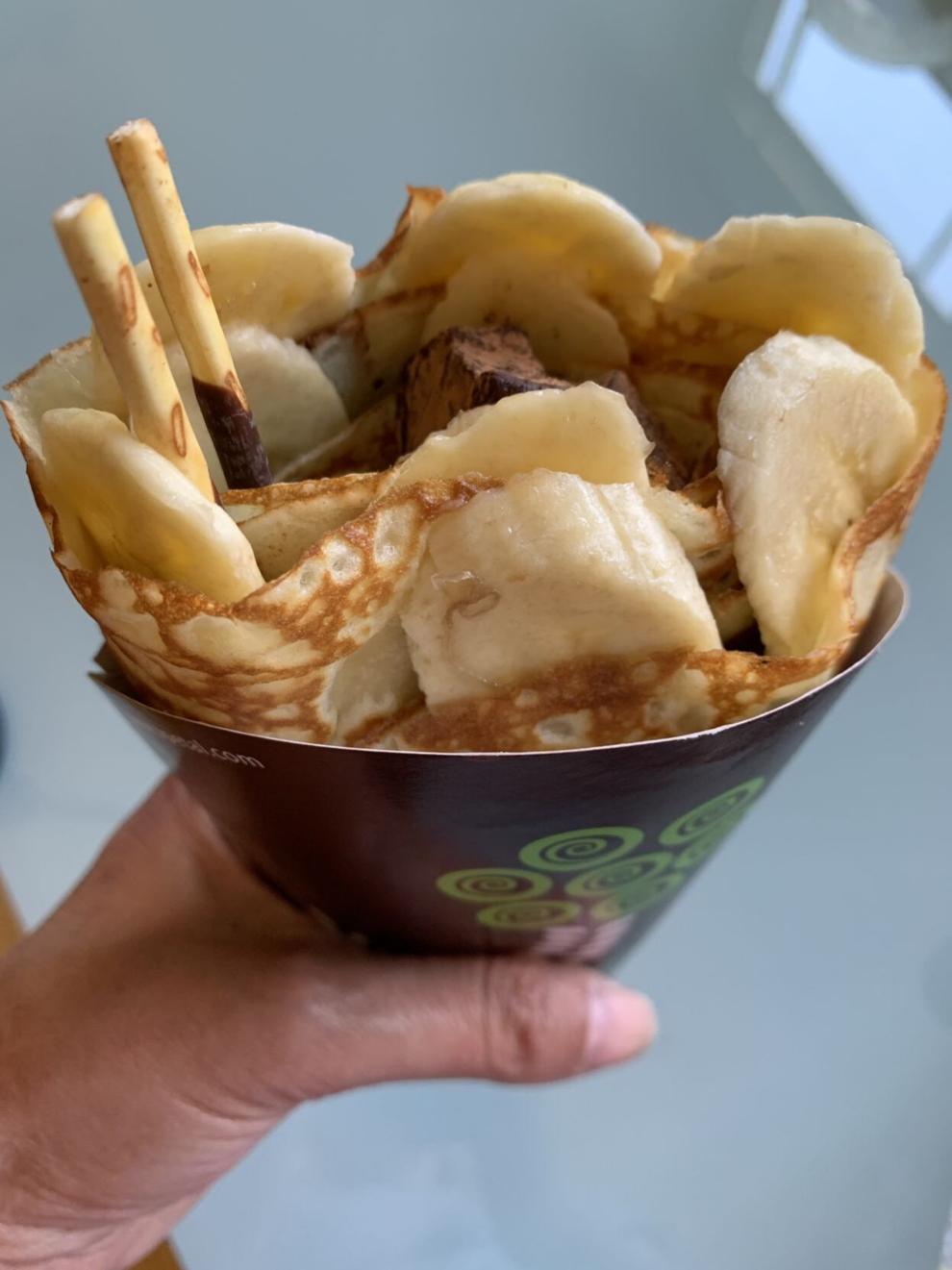 The crêpe was something anyone with a sweet tooth could endorse, and a nice change of pace from more typical desserts.
Yushen said all of J-Petal's crêpes are gluten-free.
J-Petal started in Brooklyn, New York, and has branched out into several other locations, according to the local shop's website. Yushen wasn't sure how many there are, but said most are on the East Coast.
Some of the shops offer Thai ice cream, Hawaiian poke and lightbulb drinks, which are basically nonalcoholic cocktails, or mocktails, that come in plastic cups that look like lightbulbs.
The original Madison location tried those other offerings for awhile, but because of its tight new space, it now focuses exclusively on crêpes.
J-Petal and the 4-year-old Kung Fu Tea have ordering areas right next to each other. Yushen said because they are different brands they need to be ordered separately, but he's working to merge them.
The shop doesn't take phone orders or do curbside carryout, so customers need to go inside to order. There's seating indoors, but none outside.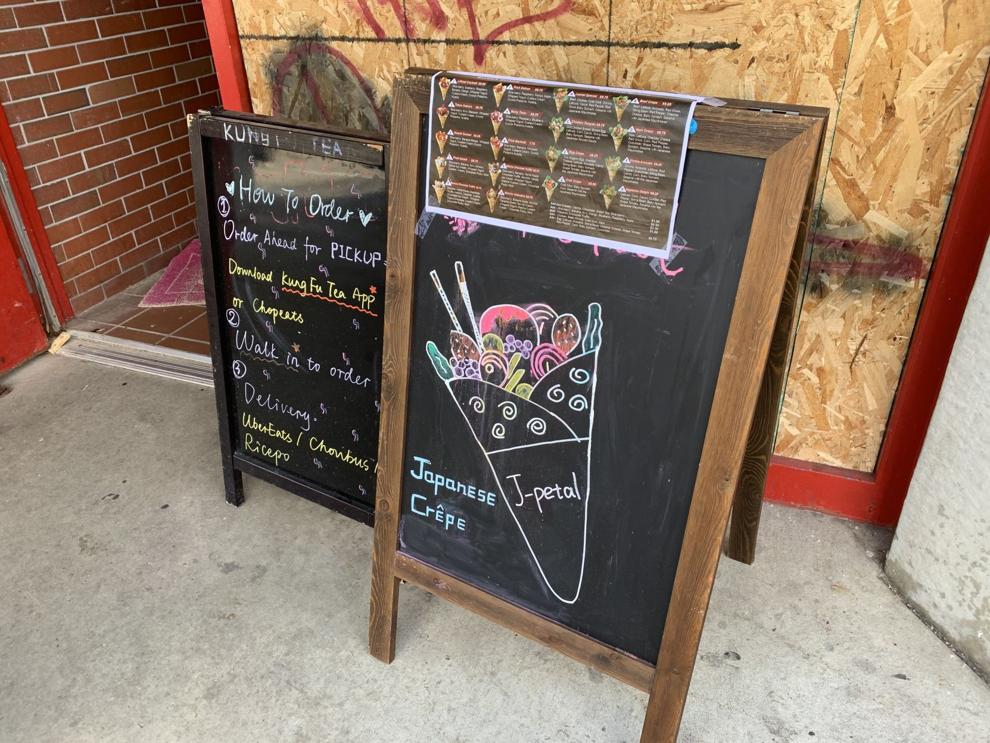 Yushen, 29, was born in China, and moved to Sheboygan Falls with his parents when he was 10. During his junior year in high school, the family moved to Fond du Lac, where his father owned two Chinese restaurants.
He came to UW-Madison and got a degree in electrical engineering, but never got a job in that field. He started working at Kung Fu Tea and eventually bought it.
Yushen also owns the 2-year-old Roll Play next door, which he calls an Asian-fusion restaurant, gift and game shop.
J-Petal's move has been helpful, he said. "We're doing pretty good because we are pretty confident in our food. Back at the 511 location, not a lot of people knew about us. We have a lot more traffic and more people are getting to know about our crêpes."
14 best-reviewed restaurants of 2020: All diminished, but still killing it
Tokyo Sushi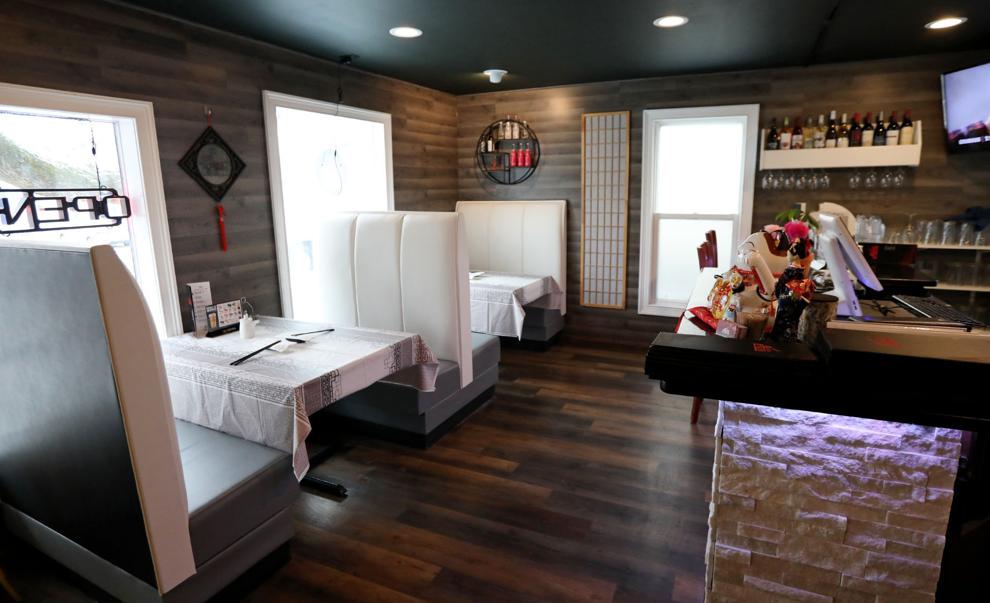 Lorraine's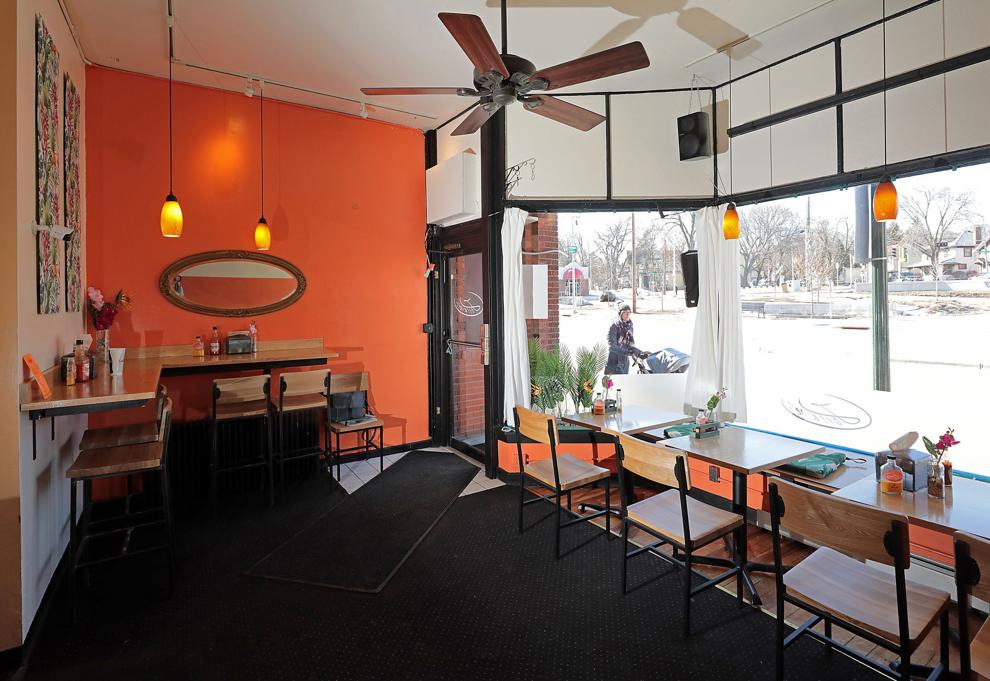 Everyday Kitchen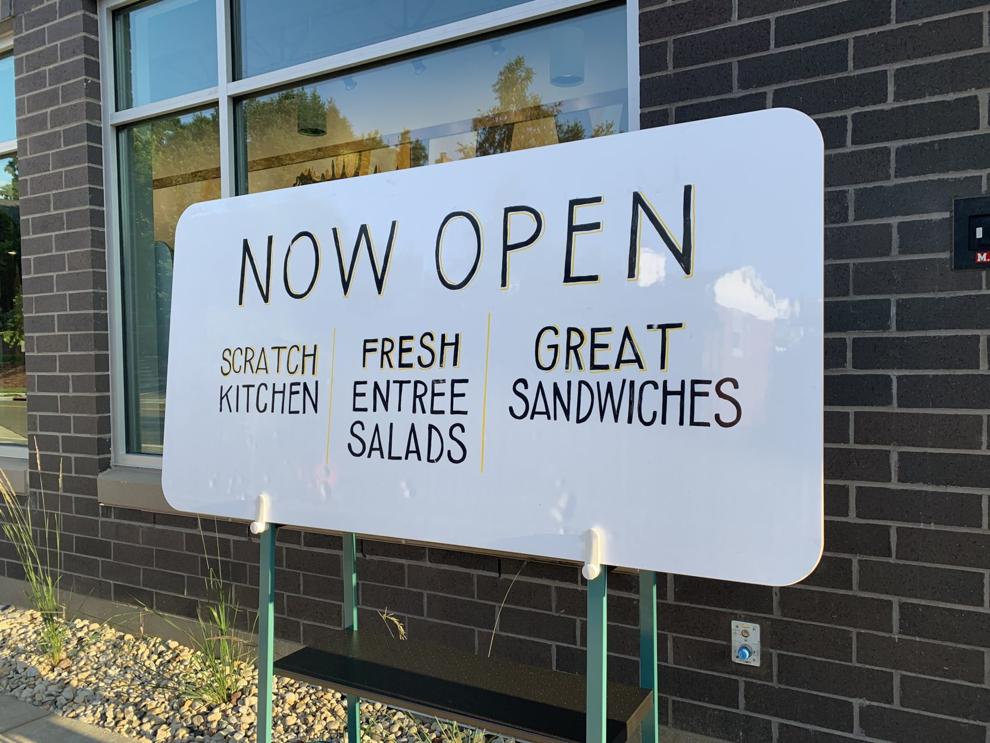 Garibaldi Mexican Restaurant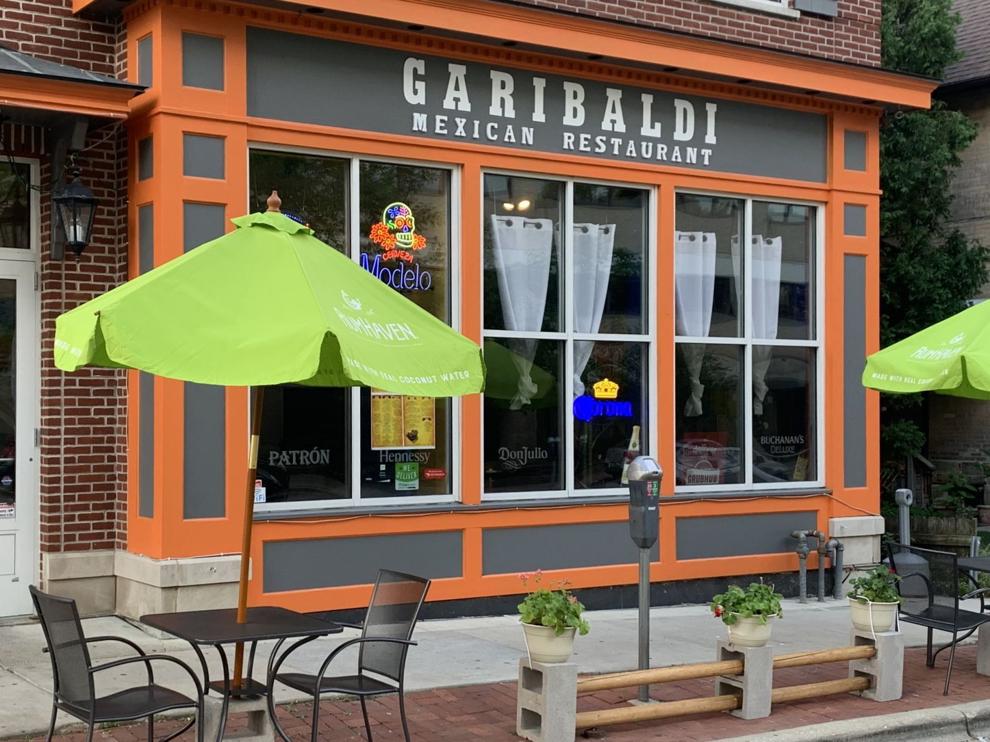 Kosharie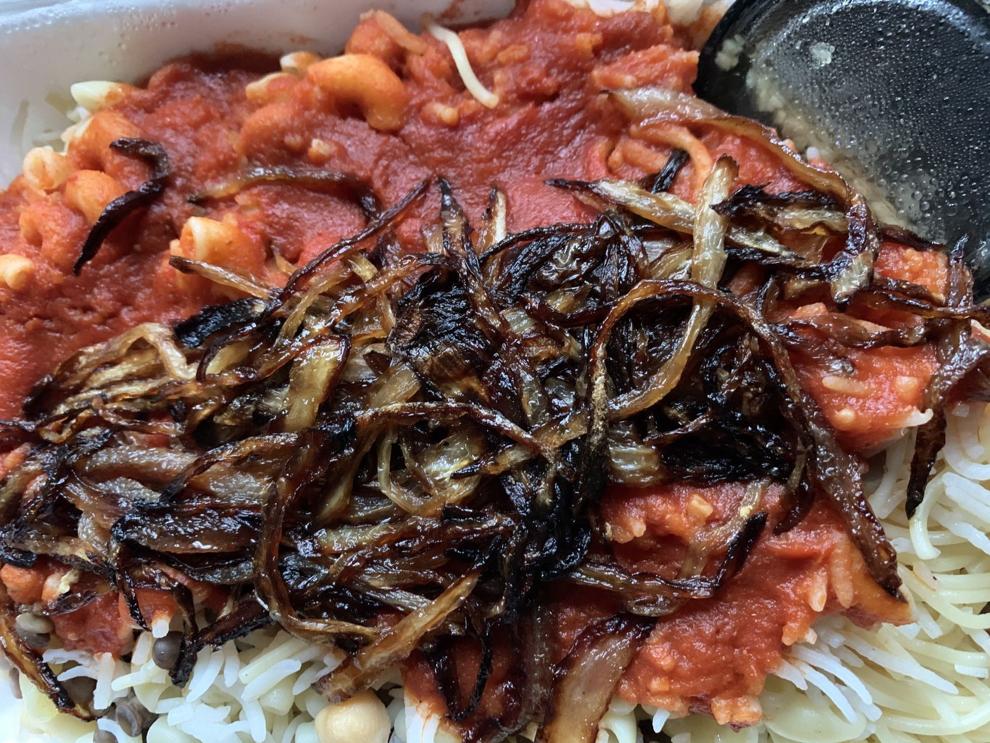 Skal Public House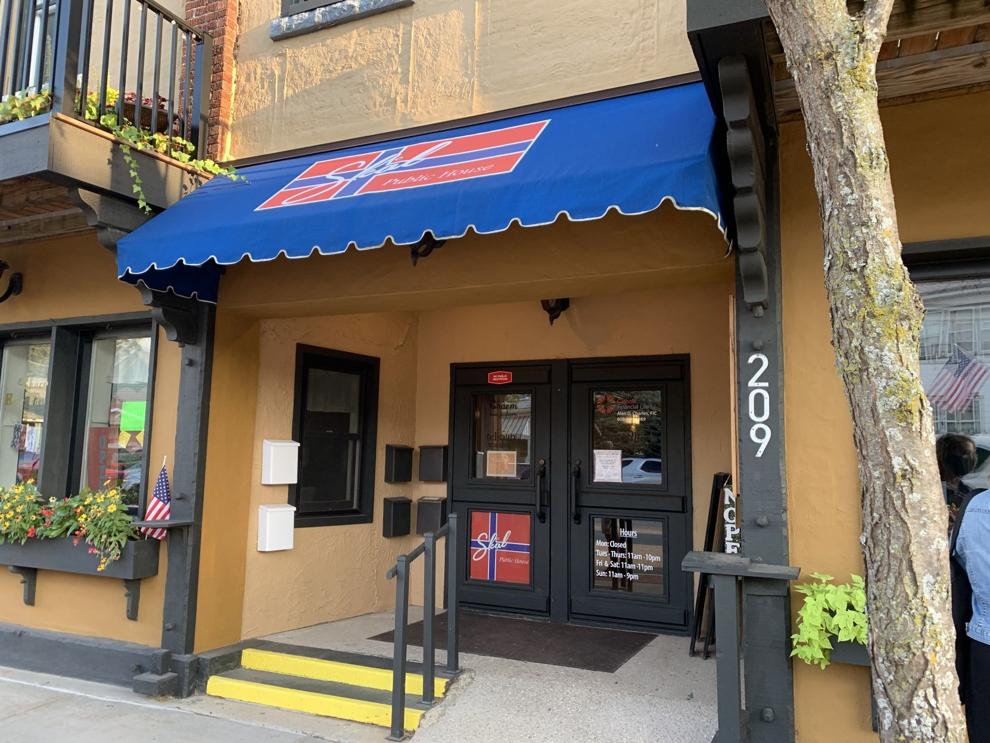 FEAST Artisan Dumpling and Tea House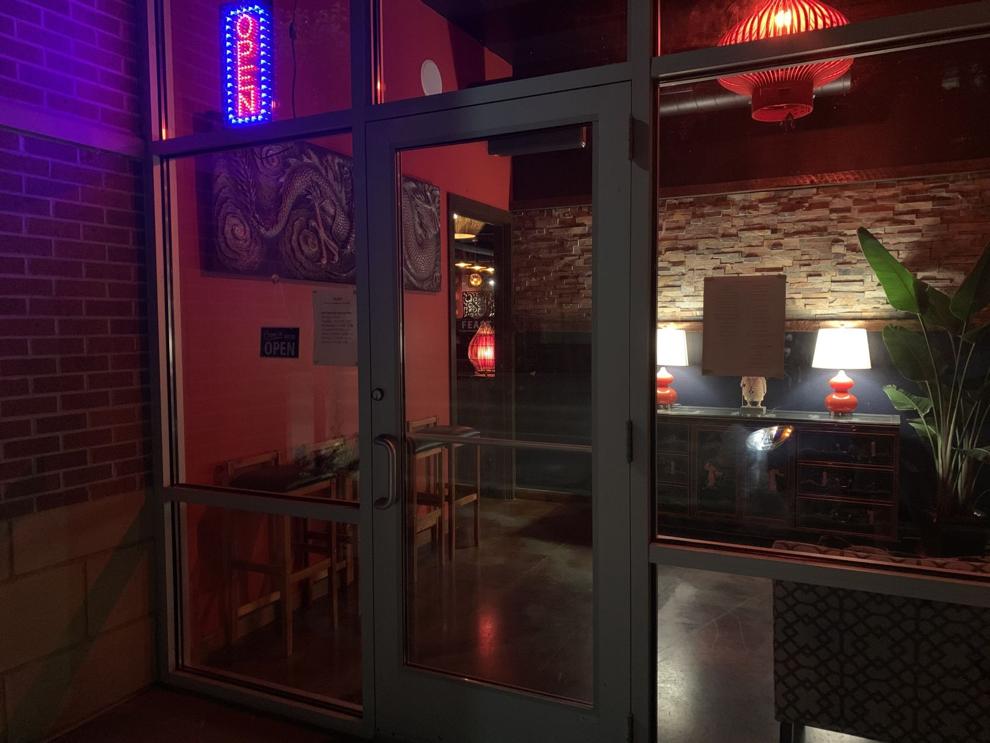 Ragin Cajun Seafood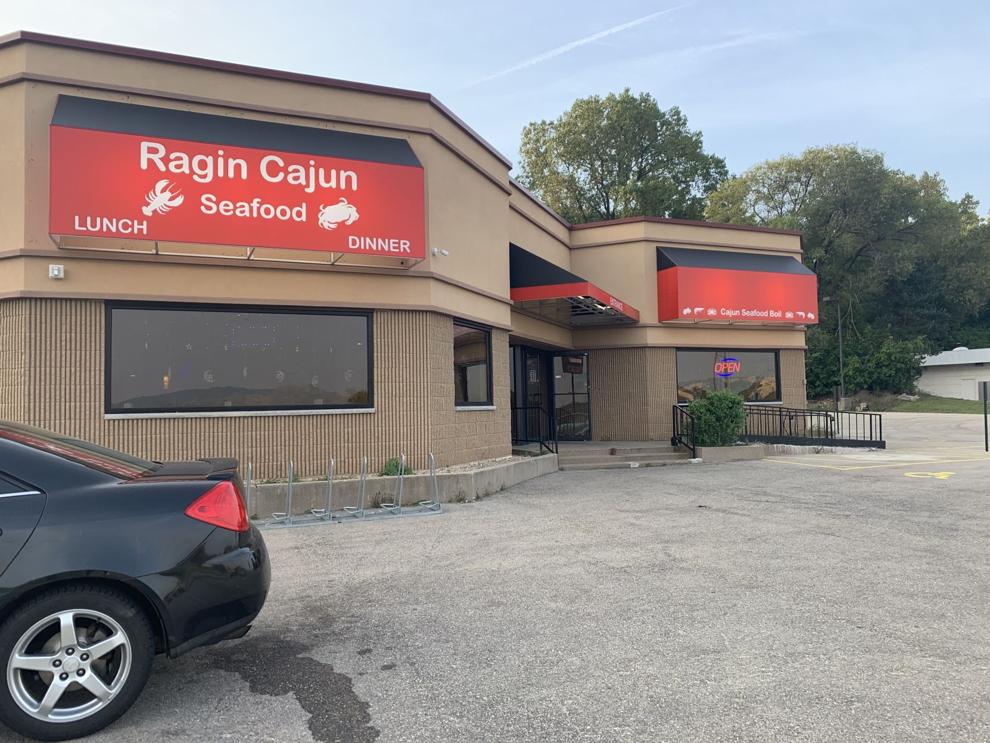 Ahan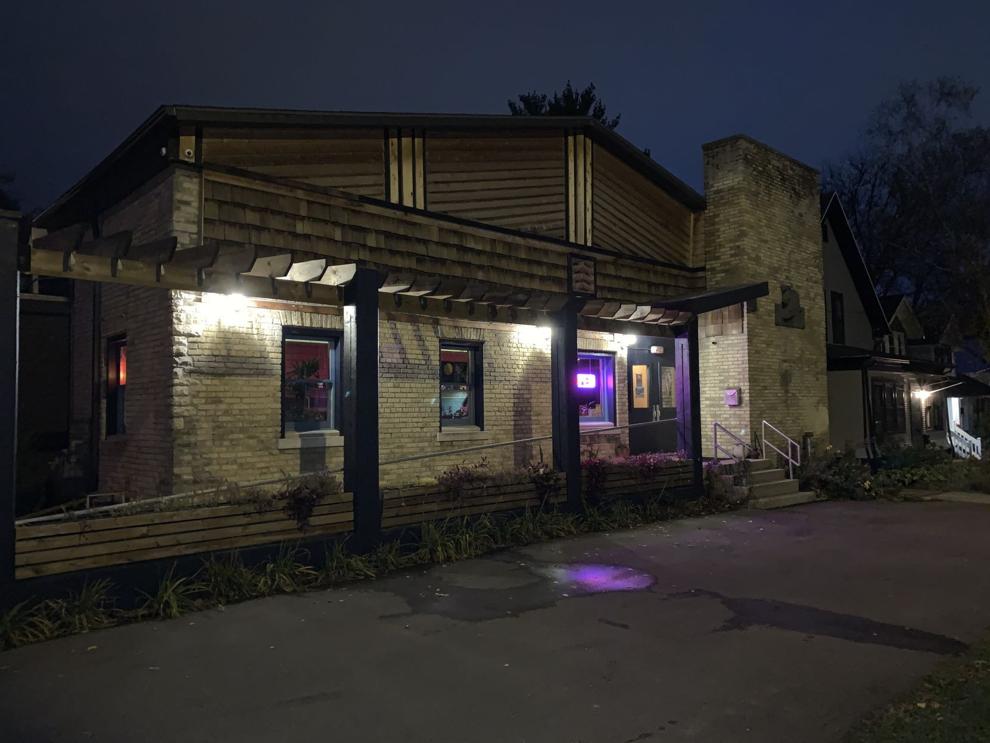 Finca Coffee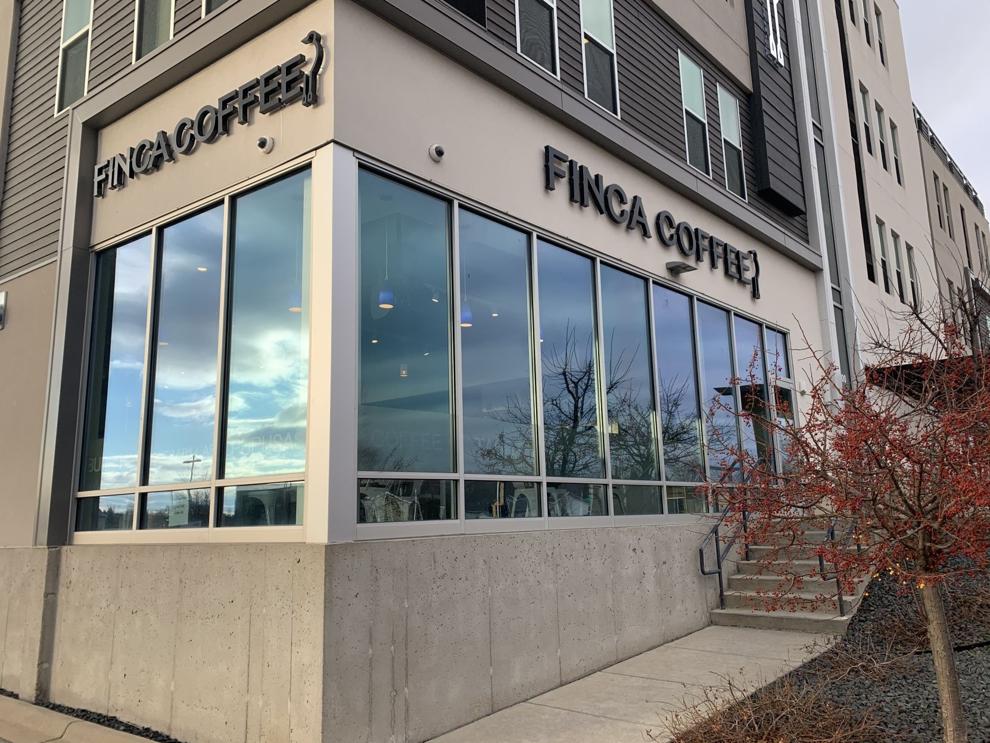 Royal Indian Cuisine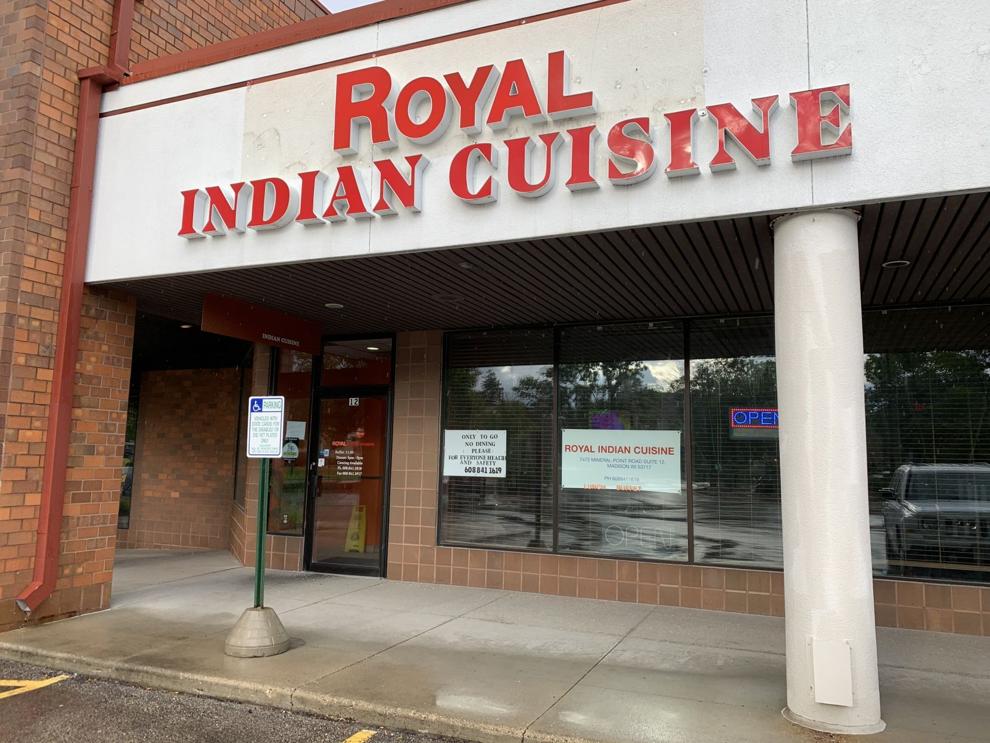 Settle Down Tavern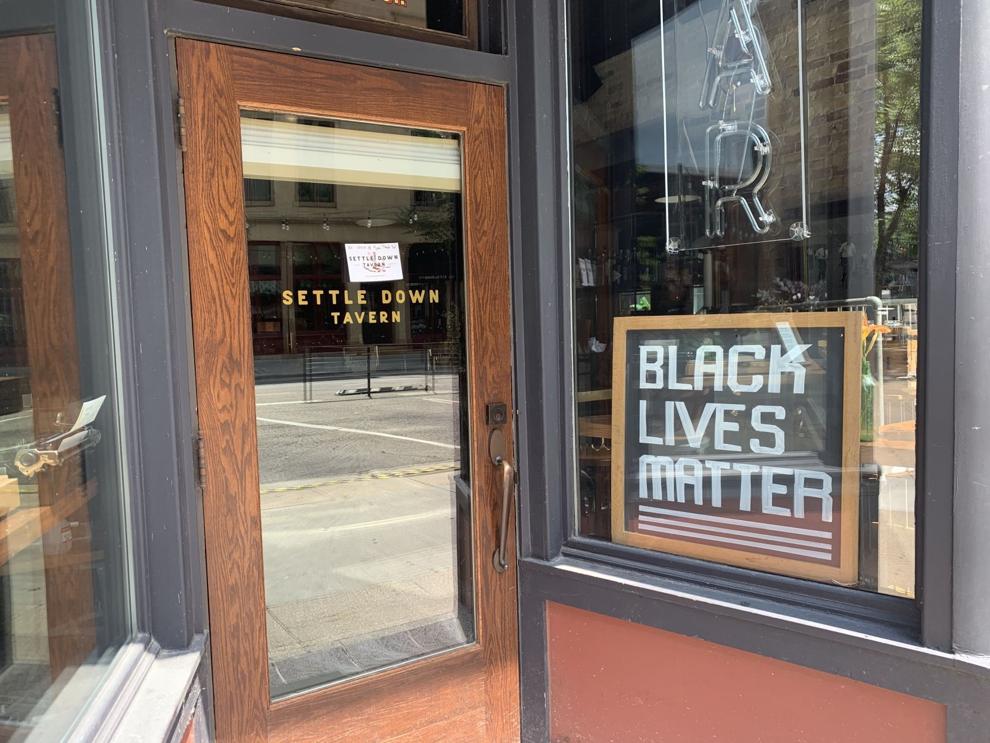 Ru Yi Hand Pulled Noodle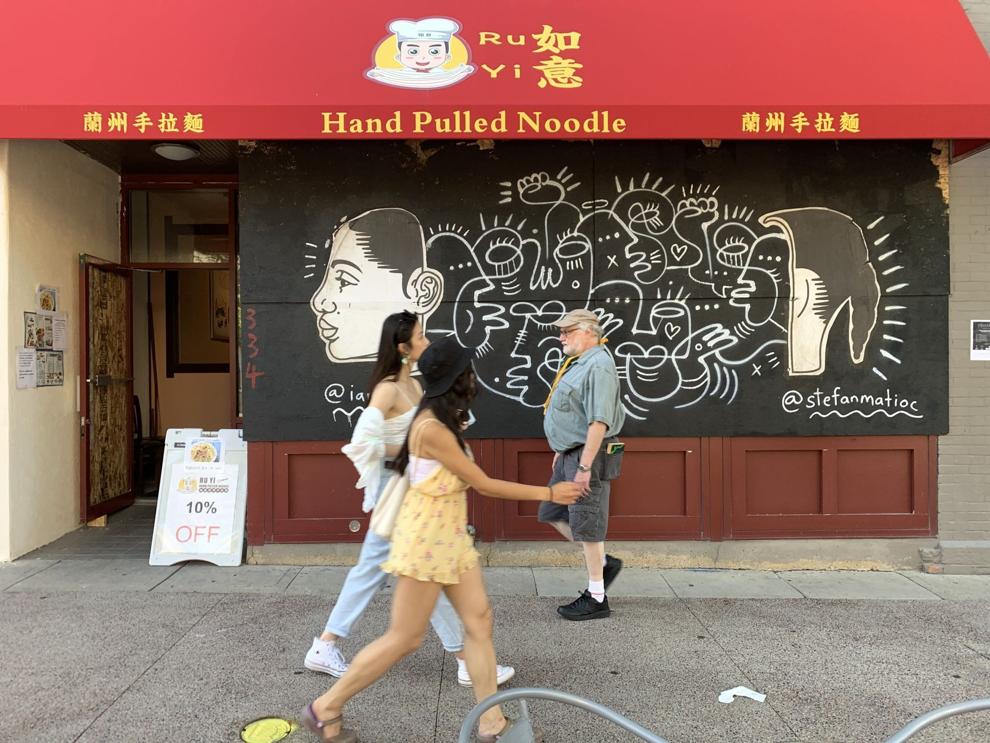 Sunny Pho