Many of us remember the last restaurant we went to before the COVID-19 pandemic wiped out dine-in service.
Mine was Ancho & Agave, the Middleton restaurant from the company that owns Biaggi's. It has a big box presence next to its relocated Italian cousin in Greenway Station, and opened in October with large taco and margarita selections.
Immediately, it became as popular as Biaggi's Ristorante Italiano, with 18 locations in nine states, mostly in the Midwest. The first Biaggi's opened in Bloomington, Illinois, in 1999. The only other Ancho & Agave opened in Bloomington in May 2019.
Its devoted following scared me a bit on March 13 when eating out, drinking and carousing felt wrong. It felt uneasy and a bit reckless.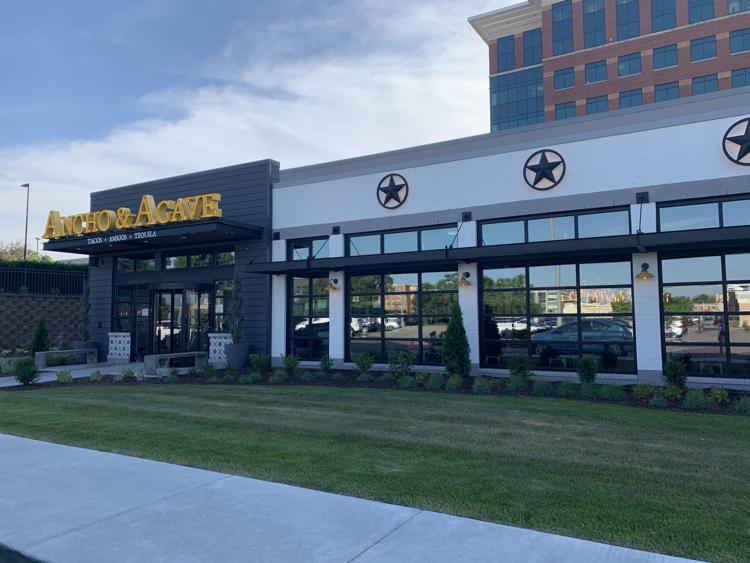 Few people know better than restaurant owners how disastrous the coronavirus has been economically. In recent weeks, some restaurants have begun to tentatively open for in-person business. Restaurateurs lucky enough to have outdoor dining have turned special attention that way.
Many diners are hesitant to enter a restaurant, or even eat on a patio, but may feel confident and safe enough to pick up food from their favorite place or even gamble on a new one.
Because it's unfair to critique restaurants operating at reduced capacities and saddled with staffing, atmosphere and other virus-related challenges, the Wisconsin State Journal will focus on carryout business in upcoming reviews.
Ancho & Agave closed for indoor dining on March 17 and reopened June 17 at 50 percent capacity dine-in service with a scaled back menu. For those who don't feel comfortable eating indoors, the restaurant also has a patio. Safer still, its online ordering system is simple and curbside pickup works smoothly.
The only hiccup was that even though I typed in the make, model and color of my car, I got a call while I was driving from someone at the restaurant asking for the same information.
That aside, the food was ready on time, packaged well, and an employee placed it through my open passenger window.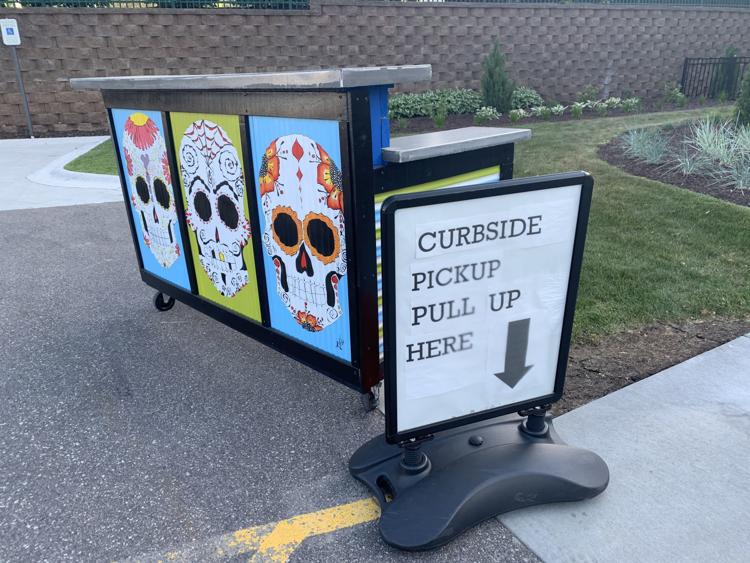 The margaritas, served in big jelly jars at the restaurant, were a highlight from my March visit, and I was hoping to order a kit to recreate one at home. However, the only options made six or 12 and started at $40, which was about what I expected to spend on a meal for two.
The deep, dark, mild salsa and thick, warm homemade chips in a bucket were also memorable. And in my to-go order, I got a generous serving of warm chips in a paper bag sealed with an elegant Ancho & Agave sticker.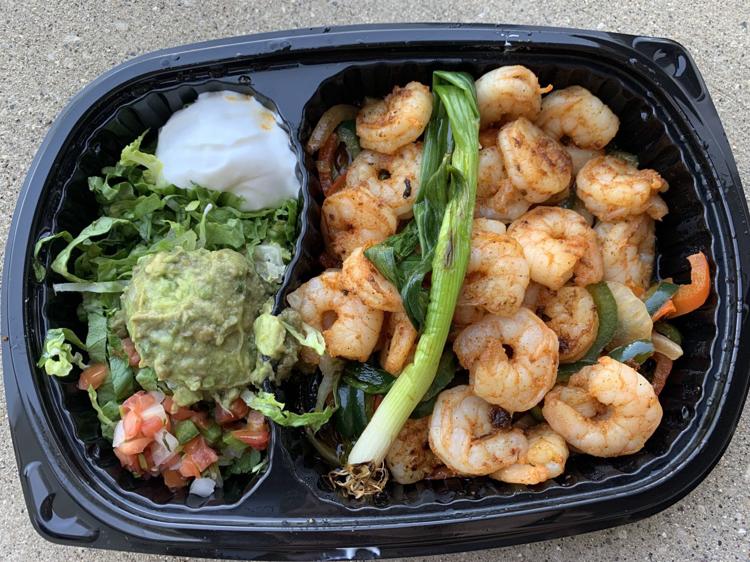 On that March visit, I tried a number of truly creative tacos, but was disappointed by the lifeless shrimp and crab enchiladas ($14.50). A takeout order of chile-lime shrimp fajitas ($17.50) was much better: The medium-sized shrimp well-seasoned and enhanced by sautéed green, red and yellow bell peppers and onion. Lettuce wraps were a nice alternative to tortillas, and the meal came with guacamole and sour cream on the side.
The huge pork al pastor burrito ($13.25) was more filler — rice, black beans and corn — than meat, and much of the pork wasn't well trimmed. I like a wet or smothered burrito, so the green chile sauce was appreciated.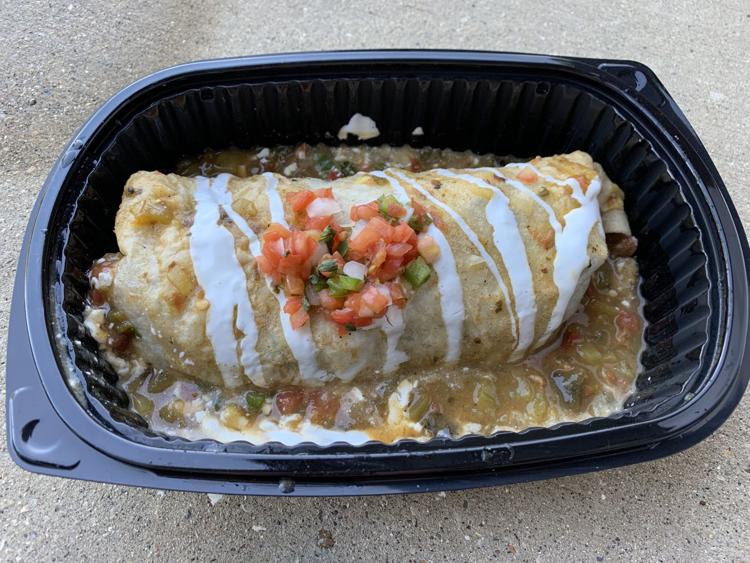 An order of guacamole with hickory bacon and goat cheese ($8.75) was fine, the additions plus poblano peppers adding interest. More rewarding was the esquites ($6) or elote in salad form. It's the richest corn you'll ever eat.
I didn't venture inside this time, but in my notes I wrote that a lot of the decor feels like it came from the nearby Cost Plus World Market. On the back wall are the words FEEL GOOD in giant letters.
In today's climate that seems like a quaint notion, but some of the food from this relative newcomer can get you there, at least over the dinner hour, wherever you choose to eat it.
Stay up-to-date on what's happening
Receive the latest in local entertainment news in your inbox weekly!