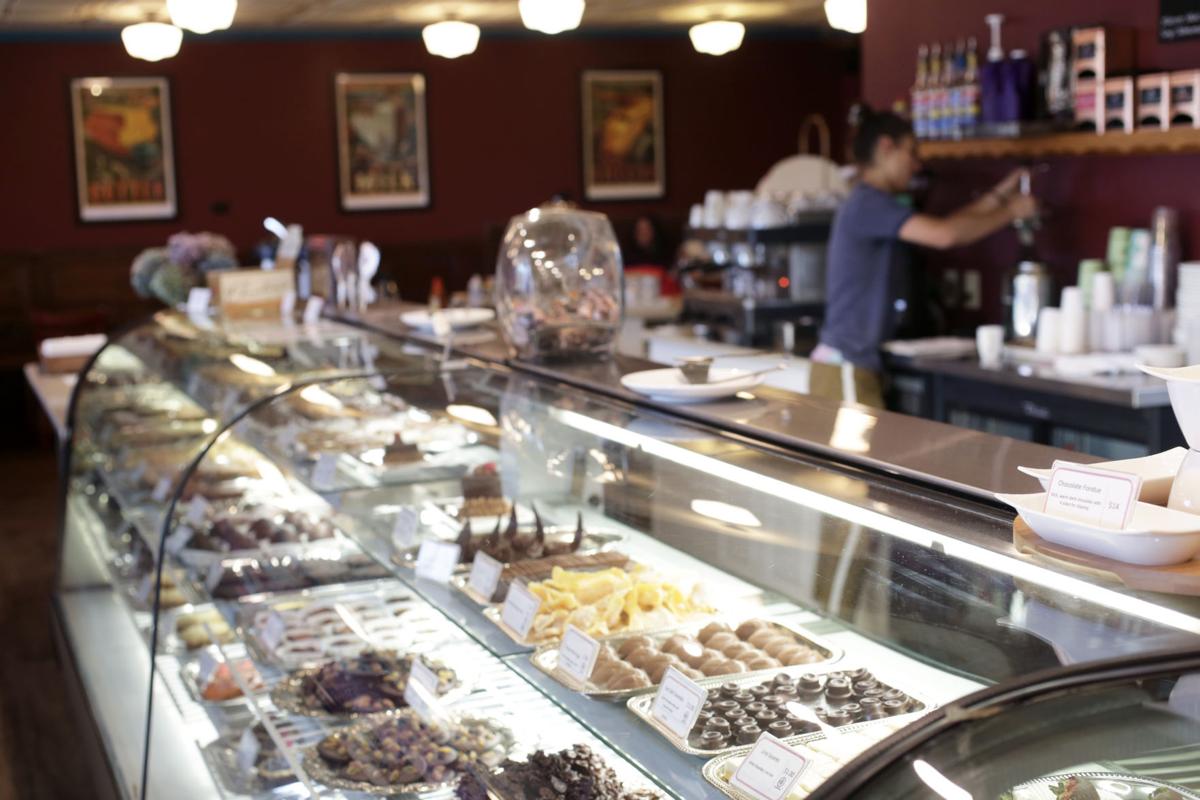 Leanne Cordisco, who expanded her 5-year-old Atwood Avenue Chocolaterian sweet shop to Middleton, isn't going to stop there. I'm glad. The world can use more Chocolaterians.
Both Chocolaterian shops have a relaxed feel, and anything chocolate-related is going to be good. But what's really come a long way are the cafe's savory food options.
When the original Chocolaterian opened, it didn't offer much beyond desserts, just two daily quiches, one meat and one vegetarian, soup and side salads.
But the shop has evolved, and the new Chocolaterian, which opened in early June, has a great menu with lots of fine choices, including the same fantastic quiche.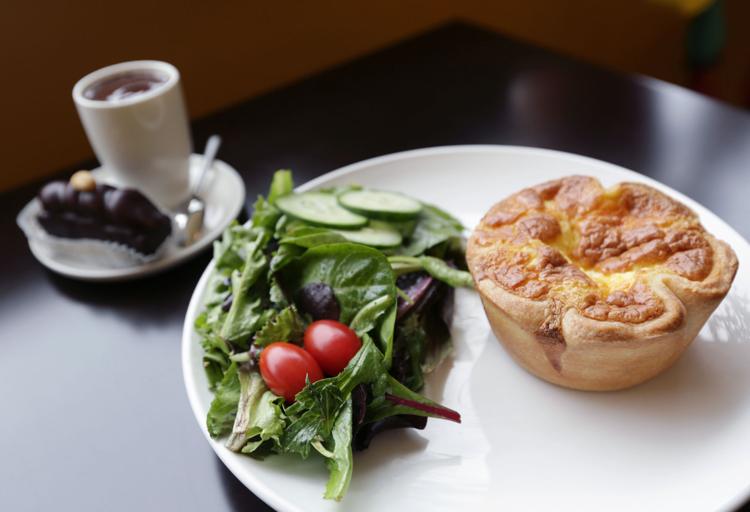 The thick, round personal pies have a pastry crust that's buttery, but not overly so, and the eggs are light and custard-smooth. The bacon cheddar version ($9), long the standard on Atwood, has a good amount of local Jones Farm bacon, but the Roth Kase cheddar didn't stand out.
The galette du jour ($9) also had an exceptional crust, which surrounded roasted root vegetables: butternut squash, turnip and sweet potato, with parsley, rosemary, nutmeg and a touch of cream cheese. It's better than a pot pie any day, and benefits from having no crust on top.
The cafe also does an excellent ratatouille ($13), with a delightful melange of stewed vegetables and a marvelous flavor that tasted like autumn. It was served with a long, tender piece of homemade potato bread.
Don't overlook the crepes. The meat choice, with lots of smoked ham from Jones Farm, Swiss cheese, and grilled asparagus ($9), proved a great lunch, except that the side salad had too much pepper and a homemade vinaigrette that backfired. I appreciated the cucumbers and grape tomatoes, though.
A chicken Caesar salad ($9) was notable for the large amount of juicy, grilled chicken breast. Like the side salad, it had cucumbers and plum tomatoes, unexpected in a Caesar.
The house specialties and panini are served with a choice of kettle chips, salad or Asian slaw. The lightly-dressed coleslaw with sesame seeds, scallions and cilantro is the way to go.
Desserts are almost always fabulous, and the sweets case is generally well-stocked. The ugly cookie ($2.50) is famous for good reason, toffee and pistachios making it unique. The brownie ($3) has chocolate chips hidden within, giving it a deeper chocolate character.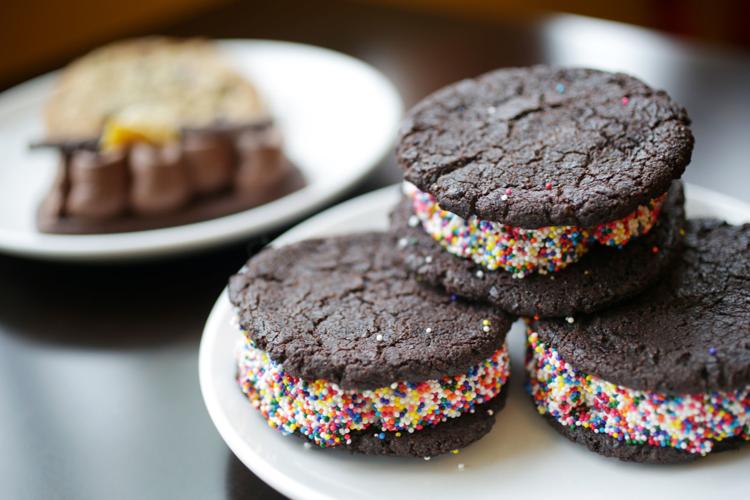 But no visit to Chocolaterian is complete without the ingenious Badger Bait ($2.75), its narrow brownie base topped with chocolate buttercream and dipped in chocolate ganache.
The s'more ($2.50) was a thing of beauty, marshmallow fluff on top of a spongy graham cracker base, the whole thing encased in chocolate.
Those just looking for a small treat to cap a meal, can opt for the nut rocher ($2), a cluster of chocolate-covered peanuts, or a small mint meltaway ($1) square that will melt in your mouth if you give it time.
Goodies are placed in a box affixed with a stylish Chocolaterian sticker that reads: "Everyday. Chocolate." A customized box of confections makes a great gift as much for the presentation as for the taste.
Cordisco's original business partner left Chocolaterian long before Middleton opened, and in August, Alex Aulisi became a partner in both locations.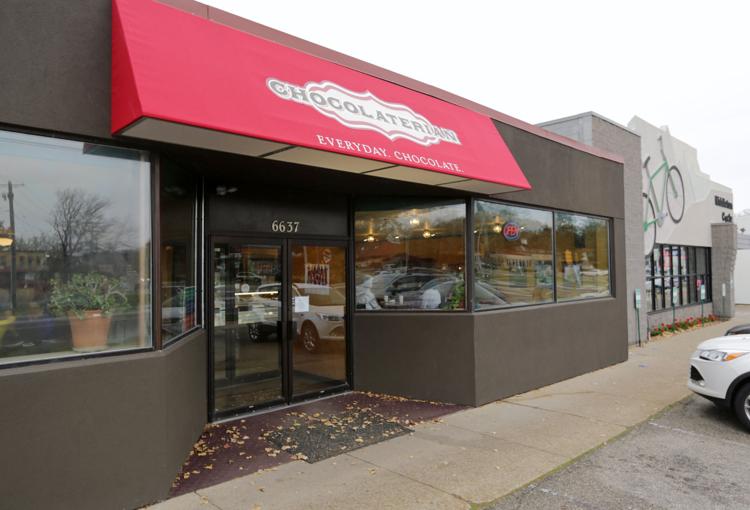 "I left 30 years in corporate America to join Leanne and run a couple of cafes," said Aulisi, who is enjoying her new role.
With Middleton's larger kitchen and oven she and Cordisco are able to really experiment with the menu, she said.
Middleton has become their testing ground for new lunch and dinner items, many of which will be rolled out at the Atwood location soon, she said. "We're a full-on cafe now."
The two women aren't stopping at two Chocolaterian locations.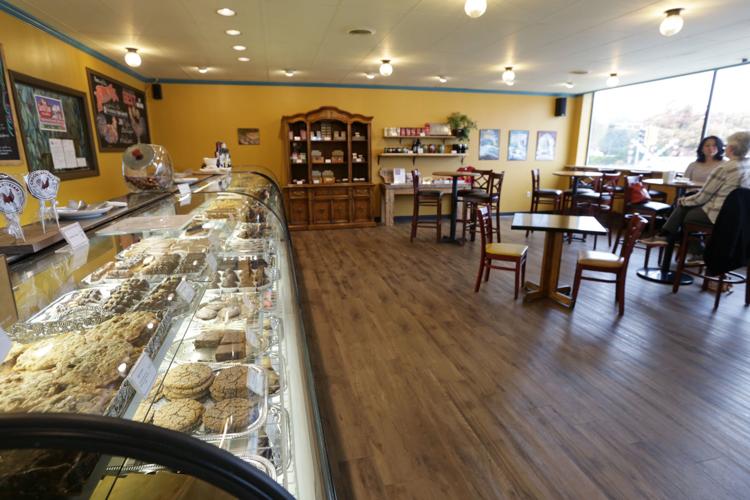 "My joining the company was specifically with an eye toward expansion," Aulisi said. "We're hoping that in due course my focus will be on business development and expansion of the company."
They haven't decided where to put the next cafe and patisserie, wanting to get Middleton more established first, she said.
"It's only been open for a few months and we need to make sure it's got its legs under it, it's got a good customer base and everybody's happy there."
I can see Aulisi's logic, but as it stands now, it's hard to imagine anyone leaving Chocolaterian Middleton less than happy.