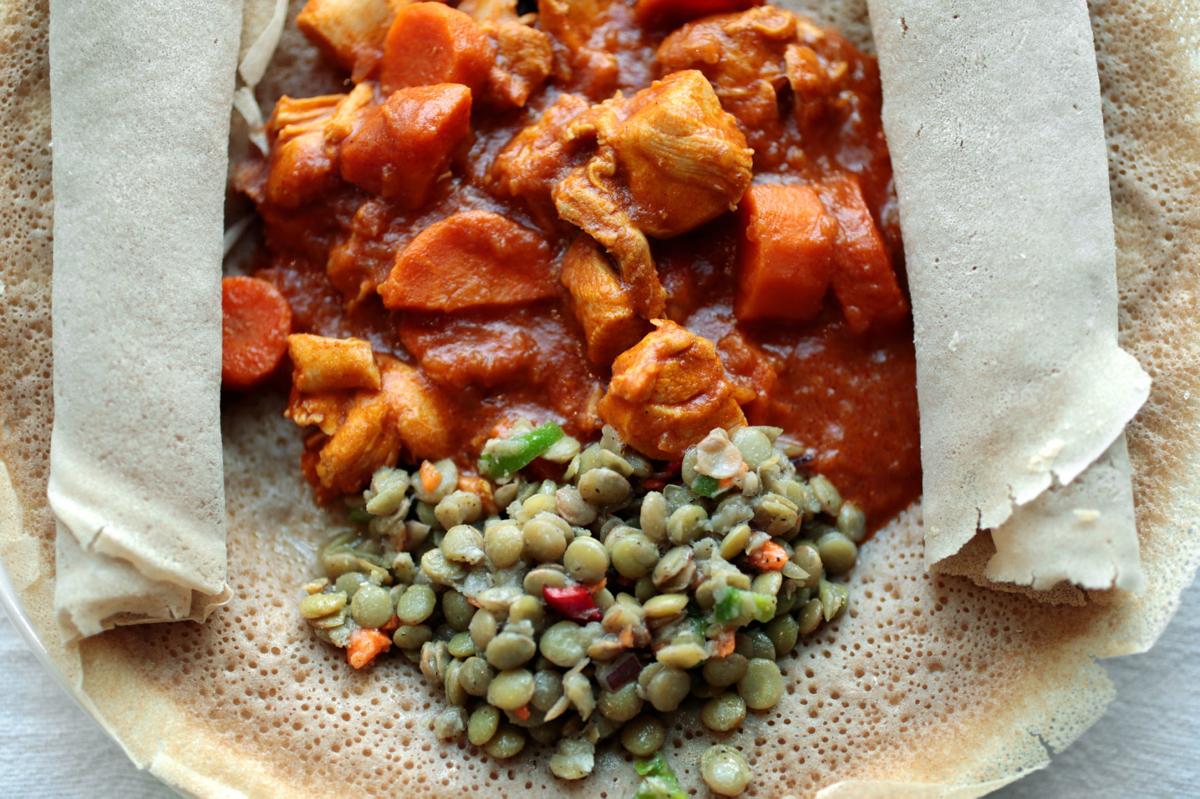 Buraka, Madison's longstanding Ethiopian restaurant, has a new, temporary campus location at Union South.
Owner Markos Regassa lost his State Street basement restaurant in 2013 after 13 years when the block got redeveloped. 
More than two years later, he found a home on Williamson Street, but it was a lot farther from the UW-Madison community that supported him.
Now he's on campus as a guest vendor. The new Buraka location at Union South opened Wednesday in the location that had been Harvest Grains, a spot for toasted sandwiches, soups and salads.
Shauna Breneman, communications director for the Wisconsin Union, said Harvest Grains closed Oct. 1, and is expected to reopen by Jan. 17, after the union can hire more staff. Buraka will be in its spot until then.
The Union South Buraka is only open for weekday lunches, selling five dishes: dorowot, coconut curry chicken, chicken peanut stew, misirwot and vegetarian peanut stew.
Dorowot features chicken and carrots slow-cooked in a sauce made with a blend of chilis and other spices common to Ethiopian food. The vegetarian misirwot has lentils, split peas and potatoes in a tomato-based sauce.
It's the same menu Regassa serves from his food cart, which is closed for the season because he's had to turn his attention to getting the Union South location open.
Regassa is interested in opening for dinner at Union South, and said it's a possibility. But, for now, the agreement is just to be open from 11 a.m. to 2:30 p.m. Monday through Friday.
He realizes students and others come to Union South to watch sporting events on the big screen, and would also  like to be open when the games are on. "I'll be more than happy to do it," he said. 
Regassa said over the years, he's spent more time at the Memorial Union than Union South. Now he's learning that there's lots to do at Union South.
"It's a beautiful spot, really," he said. "I'm excited about it. It's a longtime wish to do business with the university and I'm thrilled." 
Everything's going on well on Williamson Street, too, Regassa said. "Willy Street is always wonderful. That's a beautiful neighborhood. I'm very lucky to be in that neighborhood."