During summer, the five commercial cooking stations of Madison's FEED Kitchens are bustling with food truck vendors. It's a madhouse, with every cutting board, stove top, oven and sink space occupied.
But between October and April, there's silence. For Ana Luyet and Carissa Mangerson, founders of Tart, these are the magic months.
"This place is bonkers when the weather heats up and it's a little overwhelming," said Mangerson. "We like it now, when there's no one here and we have the whole place to ourselves. Business might be down for other people but this is where we thrive."
Tart, a frozen foods business started by Luyet and Mangerson three years ago, focuses on creating ready-to-eat frozen tarts, savory and sweet, for tightly scheduled families.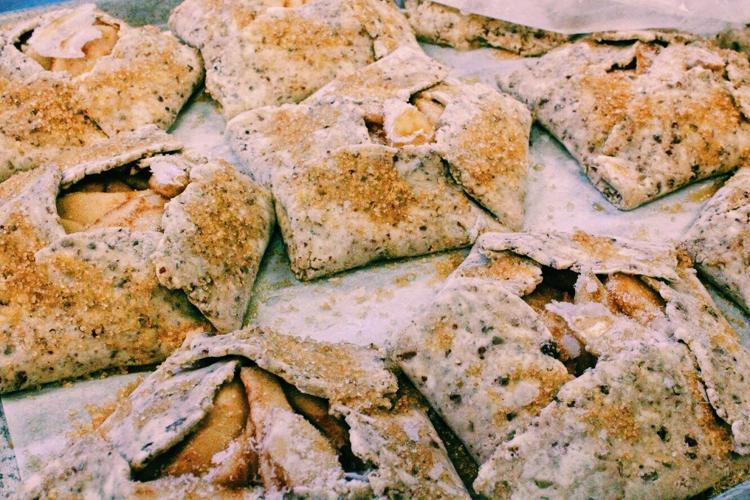 It was an idea birthed from both Luyet and Mangerson being stay-at-home moms and wanting a business of their own.
"We had no professional experience but we were both avid home cooks," said Luyet.
"Our families were becoming busier with all their activities, and we would have 30 minutes to crank out dinner," added Mangerson. "We recognized there was definitely a demand to have freezer options to pull in those moments of our hectic lives. That was the trigger."
After trying out products on friends and family for a month — blackberry apple tarts with fresh oregano and crumbly apple/cheddar scones, to name a few — Luyet and Mangerson decided to "get the ball rolling."
The two culinary entrepreneurs decided to take a tour of FEED and build their business in the company of experts.
"We're very into low-risk," said Mangerson. "Our husbands would always try to push us but we would always be like, 'Oh no. Slow and steady wins the race.'"
"Which is why this place is so amazing," Luyet said of FEED. "We didn't have to build out a whole kitchen for ourselves or jump into the hoop of getting investors. FEED has been like a neat little incubator of people to commiserate with."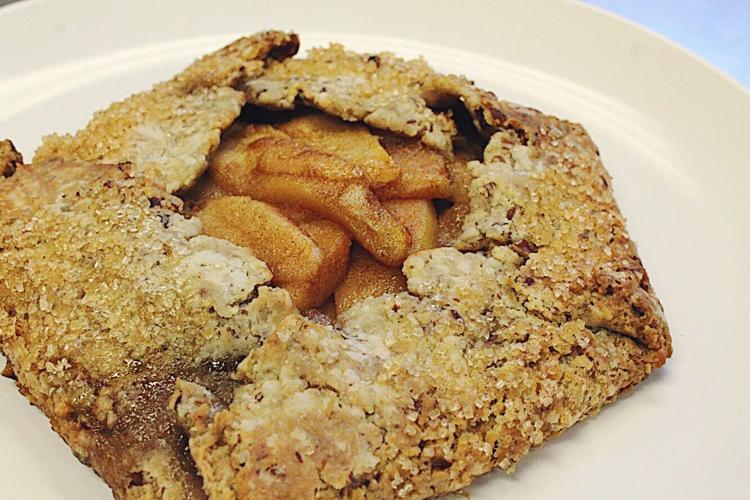 The name Tart derived from the business' anchoring product. The entrepreneurs built their reputation with sweet treats like sprinkled ice cream cookie sandwiches and orange almond tarts. One of their more flavorful frozen pastries is a pear tart with ginger, cinnamon and brown sugar and a pecan crust.
"It has a rustic, home-cooked look," said Mangerson. "We're not a factory. It looks like it was made in someone's house kitchen, and that's a part of our thing as well."
As customers grew, meat and veggies made their way onto Tart's menu. The savory dishes ended up being more in demand than some of the sweet ones. 
"We pretty quickly figured out that the savory end of those things was also in high demand, which makes sense," Luyet said. "People don't just want a fast dessert, they want an actual meal." 
Savory tarts have the same style, a free-formed tart called a galette. But these include veggies, meats and cheeses with a whole wheat crust. Many, like a roasted Brussels sprout tart with bacon, are inspired by Wisconsin seasons, and most are vegetable driven with bacon, sausage or prosciutto as accents.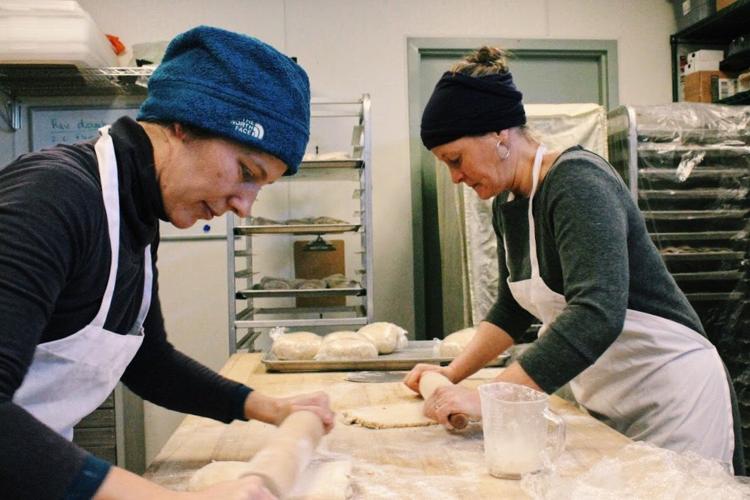 "A lot of our savory tarts come from us wanting to combine things that we've eaten, like a salad or a pizza or a pasta dish," said Luyet. "So you take those flavors that you've had together ... and then we test them as a tart."
A tart with peas, potatoes and parmesan tart is a fan favorite, as is one with butternut squash. Family members have their own faves, too. 
"If you asked our kids, they'd unanimously say our ice cream sammies are the best," said Luyet. "Our husbands will eat anything."
For the first two years, Tart made home deliveries. Then Pasture and Plenty, a near west cafe that has been expanding its meal kit business, reached out to Tart for wholesale opportunities. Luyet and Mangerson ended deliveries in October.
"It was pretty serendipitous because we were feeling pretty burnt out with home deliveries but we didn't just want to tell our loyal customers, 'Sorry we can't do this anymore,'" said Mangerson. "Pasture and Plenty swooped in and saved the day for us."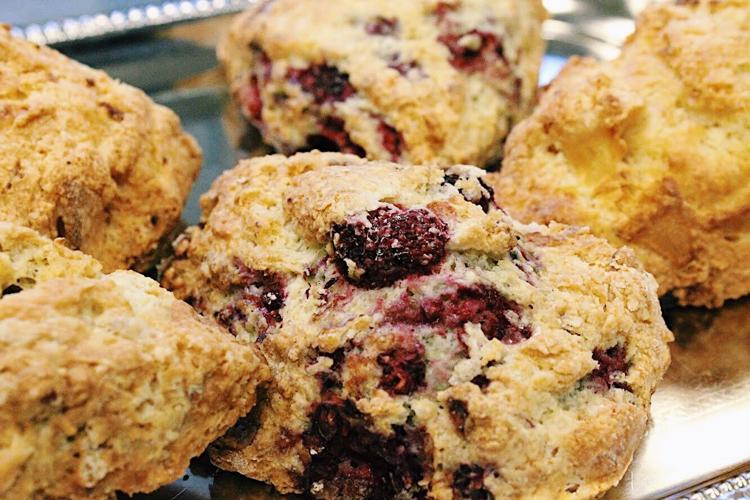 Every Tart product is sold frozen and packaged, with baking instructions on the back. Pasture and Plenty sells the Tart products on retail, an eight-pack of scones for $23, sweet tarts for $10, savory tarts for $13.50 and ice cream sammies for $5.
Tart also makes whole pies, which cost $34. Tart scones are available freshly baked in the morning at The Heights, another new west side cafe. Special orders can be picked up at FEED on a case-by-case basis.
Back in the FEED Kitchens, Luyet and Mangerson have committed to growing their business carefully. 
"We've been quiet, but building," added Mangerson. "We are in a place where we can grow slowly and hopefully that creates success instead of trying to do something too fast.
"We're hungry to make this successful."