The Tsiampas family, which has owned the West Bend restaurant, 70 miles northeast of Madison, for 31 years, has embraced the situation, even finding humor in it. They have been selling bottles of Corona beer, not something they usually stock, and getting T-shirts printed that say "I Got Corona at Omicron. It's contagious. West Bend, WI."
"I think a lot of people are just getting to the point where they can laugh about it now," said John Tsiampas, who manages the restaurant owned by his father, Bill Tsiampas, and uncle, John Tsiampas.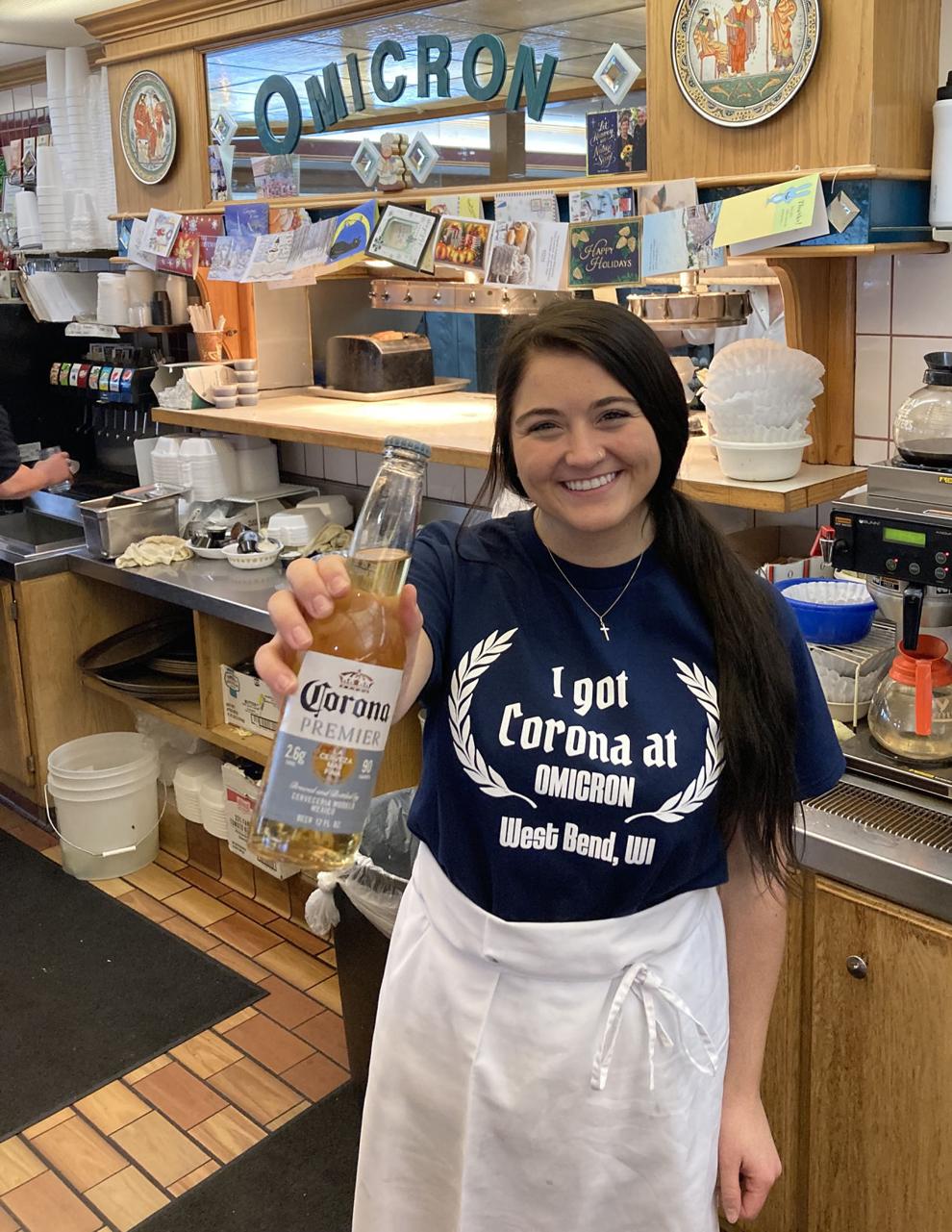 The younger Tsiampas, who came up with the slogan, sells the shirts for $15. He said he sold out of his first batch of 100 shirts in four or five hours. A second batch of 100 shirts lasted five or six hours. He bought a third batch of 100 last week, and had five mediums left as of Monday morning.
He said he's putting in another order for 100 more that should arrive in two weeks.
"The New York Times goes all over the world," Bill Tsiampas said. "They go to China, they go to Europe, they go to South America. And some people say, 'I want a shirt.' They call from California. They call from Arizona. They call from Florida."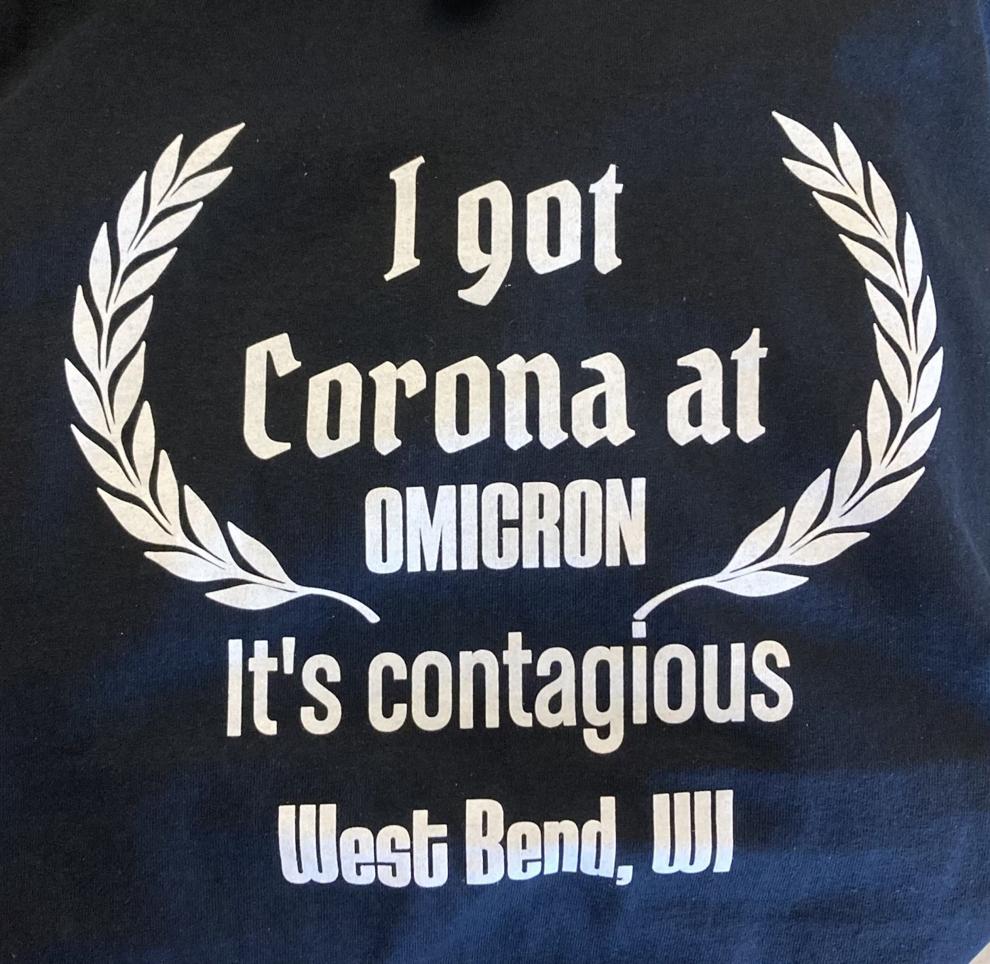 The younger Tsiampas said he was contacted by a guy in Sweden who wanted a shirt shipped to him, but it would have cost too much. He sold about 10 to people out of state, who pay a $10 shipping fee for FedEx three-day delivery.
Tsiampas said he plans to send late night host Jimmy Kimmel a shirt after the comedian joked about Omicron Family Restaurant on his show.
"People have kind of relaxed with it a little bit," Tsiampas said about the highly contagious strain that has been producing milder symptoms than other variants. "It's just taking something negative and making it into a positive."
Tsiampas said the restaurant has experienced a 20% boost in sales because of all the publicity. "It's a little bit busier, nothing crazy."
It's his job to send the shirts to those who call but can't make it in. "It's a family business, what are you going to do? There's never a day off."
Tsiampas said about 60% of newcomers who come in because of the name, stay for a meal. The other 40% buy a shirt and a bottle of Corona and take a photo.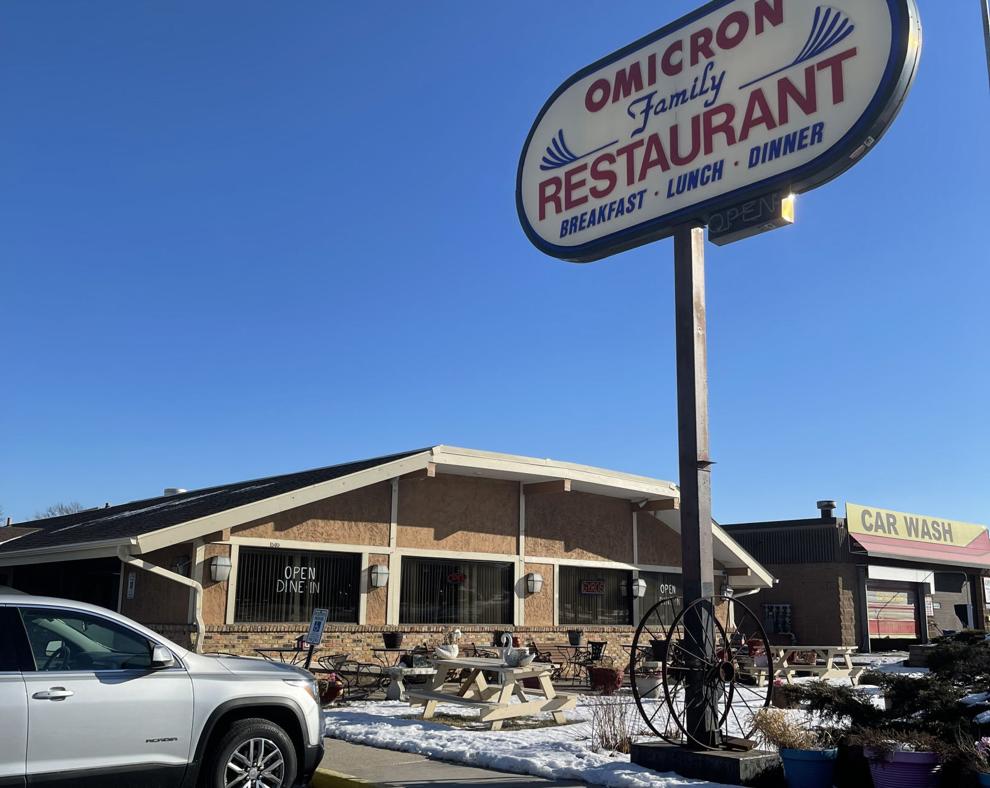 The elder Tsiampas said he misses seeing his older customers, who he said have been staying away. "I think more people are getting more scared because a lot of people are getting sick."
The restaurant doesn't have a mask or vaccine mandate, the younger Tsiampas said.
Bill Tsiampas said when he opened the restaurant three decades ago, he wanted to give it a Greek name to show that it was Greek-owned. He said he chose the 15th letter of the Greek alphabet because "it's very catchy."
He said his is the only restaurant in the country with the name Omicron.
The name, he said, has been "very well accepted" in West Bend. "The whole town was happy about it. This was a completely different name and people learned it and they love it. It's good. The pronunciation is easy."