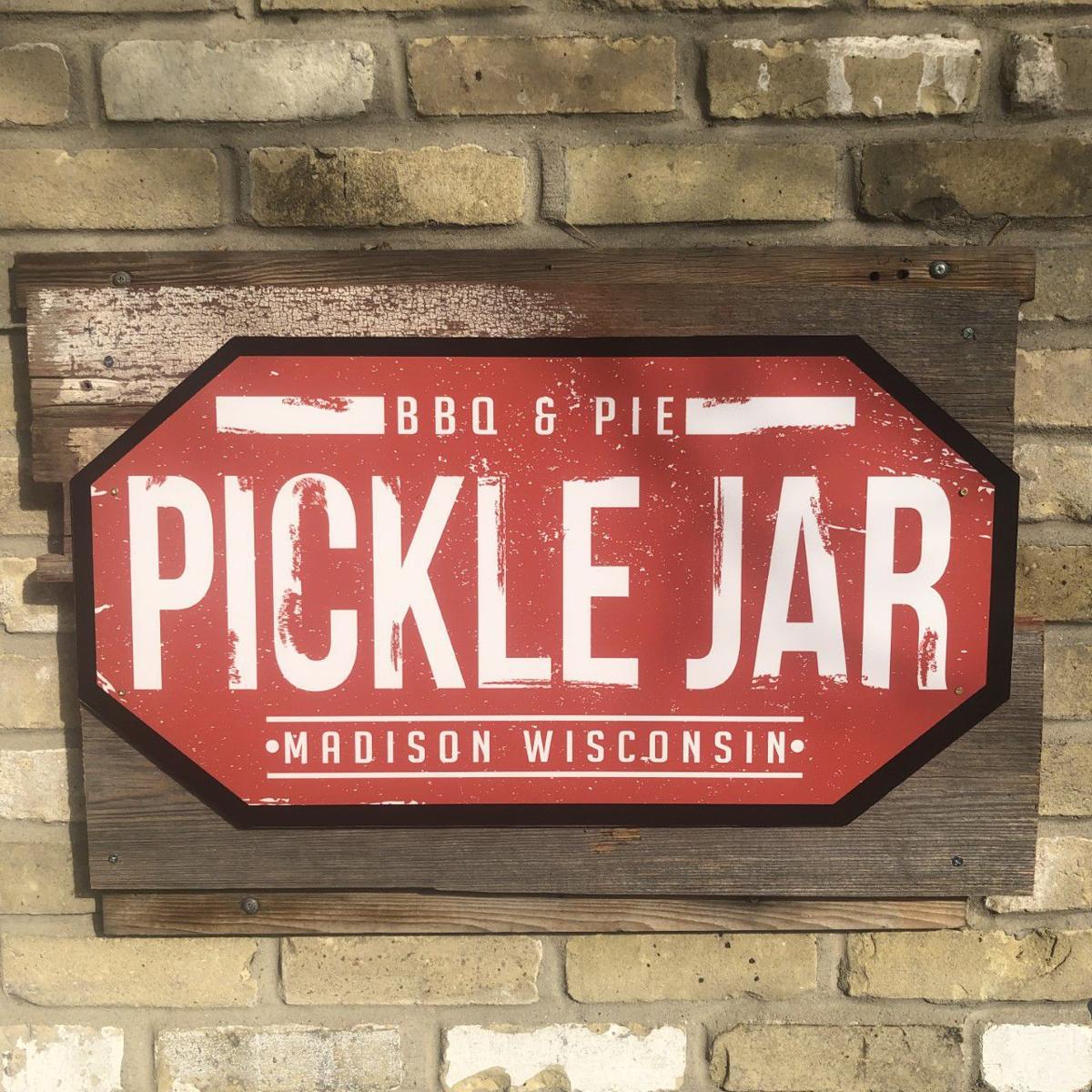 Pickle Jar Cafe, a sit down version of the food cart John Pickle, and his wife, Jennifer St. Cyr, ran on the Capitol Square for four years, has closed after seven months.
Business just wasn't consistent, said Pickle, who is still using the space at 141 S. Butler St., near the Capitol Square, to do catering. He may also use it as a tasting room.
Pickle is now the chef at Rockhound Brewing Company on Park Street, where he's introducing some Pickle Jar favorites to the menu.
It was a rough winter for the business, Pickle said. He and St. Cyr had to take out loans to keep the restaurant running. Some days were really busy, but others weren't. And even though they had some regular customers who came in almost every day, bills started to pile up.
"We just got ourselves a little bit too heavy in debt, and the business never really took off. It was slowly increasing." he said.
To help pay the bills, they sold their food cart, but that wasn't enough, Pickle said.
The couple described Pickle Jar's menu as "new American Southern with a Wisconsin flair." They specialized in southeastern-style barbecue and southwestern-style Tex-Mex.
The lunch menu was slightly different from the cart's menu, and the cafe also offered breakfast.
He's not ruling out opening it back up in the future, but has been focused on helping St. Cyr build up the dog daycare business she started in October.
Getting an alcohol license from the city to serve beer and wine took a long time and could've helped sustain a dinner business, Pickle said. But he closed before the license came through.
The building also had some mechanical problems Pickle couldn't afford to address. His rent in the small basement space that was formerly Layla's Persian Food, and then briefly Ruthie's, wasn't real expensive, he said.
"I had a lot of things going for me, but we didn't build up enough regular clientele fast enough to compensate for the debt we built up over the winter."