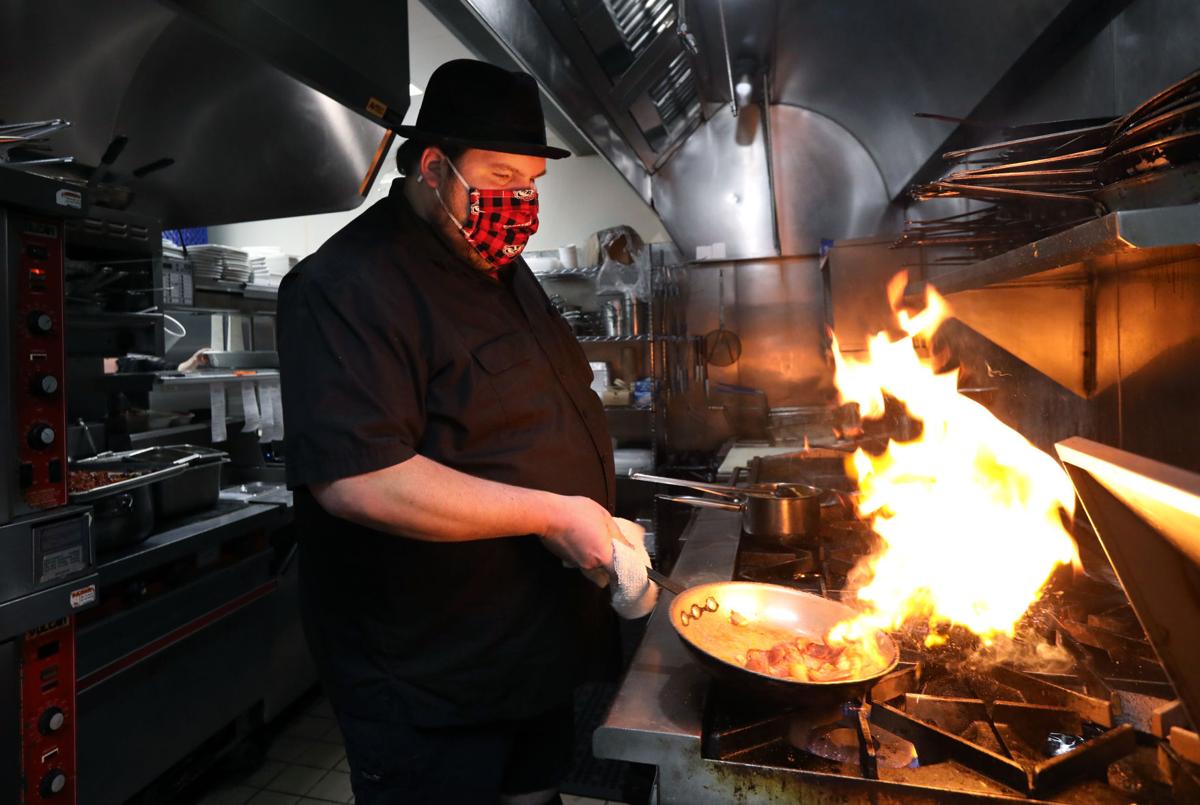 After five years of planning, including three years searching for a location, Chef Dave Heide has signed a lease for a first-of-its-kind restaurant for Madison: a nonprofit eatery where diners choose what they'll pay for a meal.
Little John's sliding-scale will start off as a production kitchen in the 25,000-square-foot former A1 Furniture & Mattress, 5302 Verona Road, in Fitchburg.
Heide said he's trying to raise $3.3 million, including the cost of buying the former furniture store building. The building's owner wrote a guaranteed option to purchase into his lease, he said.
The idea behind Little John's is to have customers pay what they can afford, with some "paying it forward," in essence, paying for a stranger's meal without expecting anything in return. Heide will use grocery store surplus in partnership with Metcalfe's Market to create restaurant-quality meals.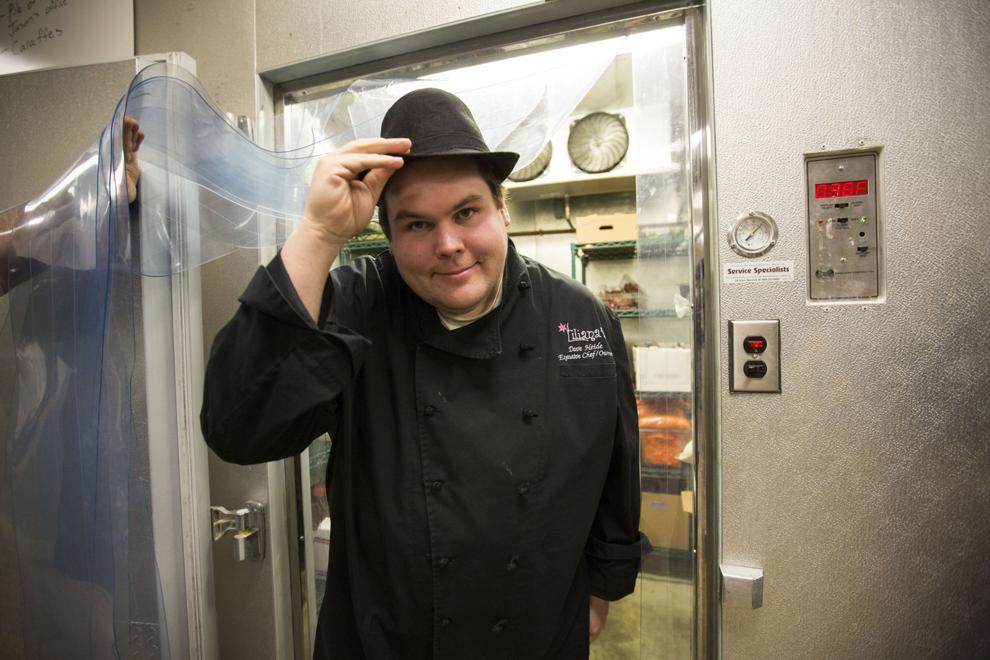 Last Friday, Heide closed his Oregon restaurant, Charlie's on Main. Liliana's, his Fitchburg Cajun and Creole restaurant, has offered online ordering for carryout and delivery throughout the pandemic. A week into the shutdown, he began offering pay-it-forward soups and pay-what-you-can meals at both restaurants.
His vision with Little John's is to take some of the pressure off organizations feeding people in need during the pandemic and beyond, and he intends to start by helping the Boys & Girls Club of Dane County. From the new space he hopes to be able to scale up and make 70,000 meals a week.
Little John's start date depends on fundraising, said Heide, who's pursuing federal Coronavirus Aid, Relief, and Economic Security Act money as well as state and local grants.
"We're still starting up, ready or not," he said, "but when we're officially open totally depends on how the fundraising goes."
Heide said he raised $250,000 to provide 34,000 meals over nine weeks to needy families. That food went out through the nonprofit Reach Dane, a Dane County agency offering Head Start programs. For that effort, he worked with volunteers out of the two-story, 700-square-foot kitchen at Charlie's because Liliana's kitchen is smaller. He said the main kitchen at Little John's will be 5,000 square feet.
His new landlord, Paul Cannarella, gave him a good deal — less than $5 a square foot — because of the nature of his project, Heide said.
Heide said the restaurant will take up 2,000 square feet in the front of the building. He's planning to build a 1,500-square-foot training kitchen to teach veterans and others to cook, as well as a 1,000-square-foot kitchen to process meats from local farms. The project will also include 4,000 square feet of community rooms.
Little John's will handle meal production but will leave the distribution to organizations set up to provide meals for the homeless and others in need throughout Dane County. "We're really trying to focus on what we're going to do well, which is making the food," Heide said.
With Little John's, Heide intends to offer military veterans and others a paid, six-month, culinary training program and then employ them. The program is designed to help veterans who have trouble finding jobs or assimilating back into society after their service, and also to address a lack of trained chefs in the Madison area.
Little John's will be a counter-service restaurant following the model of One World Everybody Eats, a national nonprofit that supports nearly 50 pay-what-you-can cafes in the U.S. and one in England.
Heide said the group has told members that the pay-what-you-can model averages a 60-20-20 split, meaning 60% of customers pay about market value, 20% pay below market value, and 20% pay above market value.
"It usually ends up kind of balancing out," he said. "It means that the people who have a bit more money can chip in a little bit more, and the people who don't have enough can be subsidized by people. It's just everyone chipping in and helping each other out."
Similar concept in Milwaukee
The Rev. Christie Melby-Gibbons, 37, opened Tricklebee Cafe, a vegan and vegetarian pay-what-you-can restaurant in Milwaukee in late 2016. Though she doesn't keep data on the breakdown in payments, Melby-Gibbons said the One World Everybody Eats guideline is accurate.
Before the pandemic, she used a bucket system where customers could drop in donations, and since she was the one taking the orders, she had some sense of who gave what.
Tricklebee was closed for four months because of COVID-19, and since June has been open for curbside carryout only. People order and pay at the door. Some people volunteer as payment, but everybody gives something, Melby-Gibbons said, with some "paying it forward."
In June, Melby-Gibbons bought the building. The once-busy cafe that used to seat 26 will be able to double its capacity when it reopens. Before COVID-19, it served between 35 and 50 people a day; now it's serving about 60.
Most customers paid between $7 and $9 per meal in the past, but since the pandemic, it's gone up to $10 or $12 per meal, said Melby-Gibbons, an ordained Protestant minister for 12 years.
"Then every once in a while we get somebody really generous who just drops in like 50 bucks," she said, noting that about 20% of customers don't pay at all, or pay less than the sustaining amount.
The menu changes daily based on what food "people rescue for us" or provide for the cafe, Melby-Gibbons said. She does buy some ingredients, but the idea is to help eliminate food waste by using food that would otherwise be thrown out.
The name, she said, comes from the saying the "trick'll be," which, as a child, she heard as all one word. "The trick," she said, is to keep the restaurant going in what she terms "a fairly neglected neighborhood," which she's done for more than six years.
Other examples
In 2010, Panera Bread introduced nonprofit pay-what-you-can community cafes in five U.S. cities but pulled the plug on its Panera Cares project in 2018.
Panera opened its first donation-based restaurant where the chain was founded in St. Louis. It was run like a typical Panera, but instead of listing prices, the cafes asked for a suggested donation with a goal of raising awareness about hunger.
In the end, the company found the idea wasn't financially viable. According to the food news website Eater, the losses at the Panera Cares in Portland, Oregon, were attributed to students who "mobbed" the restaurant and ate without paying, as well as homeless people who visited the restaurant for every meal.
Heide said there are "multiple good reasons" why Panera Cares failed. "No. 1 is that they didn't really say what they were doing with the money."
Also, Panera is a corporation and many people "don't care about corporations," he said. Heide pointed to many successful pay-what-you can cafes across the country including JBJ Soul Kitchen, a community restaurant and program created by the singer Jon Bon Jovi in New Jersey; and two in North Carolina: A Place at the Table in Raleigh, and F.A.R.M. Cafe (Feed All Regardless of Means), in Boone.
Heide became interested in the nonprofit model after he and Patrick DePula of Salvatore's Tomato Pies did an event for Sustain Dane at least five years ago. They asked Tim Metcalfe, owner of Metcalfe's Market, for his grocery store excess. They told him they'd turn one day's waste into meals for as many people as they could.
They expected maybe four or five grocery bags' worth of food but instead received enough to fill five stainless steel tables, Heide said. They cooked six courses for about 600 people, and "at the end of the day, you couldn't even tell we had touched the product," Heide said.
Seeking ingredients
Little John's will reach out to other stores beyond Metcalfe's for surplus food as the restaurant grows. There are some basic ingredients that don't often get wasted that he'll need to purchase: flour, sugar, butter, cream, pasta, salt and pepper.
Heide said he's allowing for a 5% to 10% food cost, while the average restaurant spends about 30% of its budget on food. "The point isn't to say we're only using grocery store waste. The point is to say, 'Look at how much food we can make from this excess,'" he said.
Heide envisions the military veterans he trains to cook for Little John's also helping staff restaurants in and around Madison that are having difficulty finding and keeping kitchen staff.
"It's not to say that we're not going to help out other people, but military veterans are our primary thing. And one of the main reasons is that a lot of military vets are dealing with PTSD (post-traumatic stress disorder) and depression," Heide said, quoting statistics showing that more veterans have committed suicide than died in combat since 1988.
Becoming a chef gives veterans a similar kind of regimented structure they've known in the military, Heide said. "You've got everything up from a general down to a private, and in culinary world you've got executive chef, sous chef, cook, dishwasher, et cetera."
Working in a kitchen also gives a "sense of brotherhood" and "second family" that veterans have from the military, he said, adding that he already has about 20 veterans lined up who want to participate.
10 Madison restaurants with enhanced outdoor seating thanks to city's Streatery program
Outdoor seating has been a lifeline this summer for some restaurants lucky enough to have it, but it comes with challenges, and worse, an approaching end date with colder weather on the way.
About 87 restaurant and bar owners are taking advantage of the city's "Streatery" program, modeled after efforts around the world to help restaurants during COVID-19 restrictions by helping them increase their outdoor dining areas by extending into streets, parking spaces, parking lots and alleys. Twenty-six other applications are pending in Madison.
The efforts are in response to public heath data that suggests that al fresco dining is a safer option than eating indoors in restaurants. Or as Chicago Tribune columnist Mary Schmich put it, "a restaurant patio is a calculated risk."
Here are 10 Madison restaurants and bars taking part in Streatery.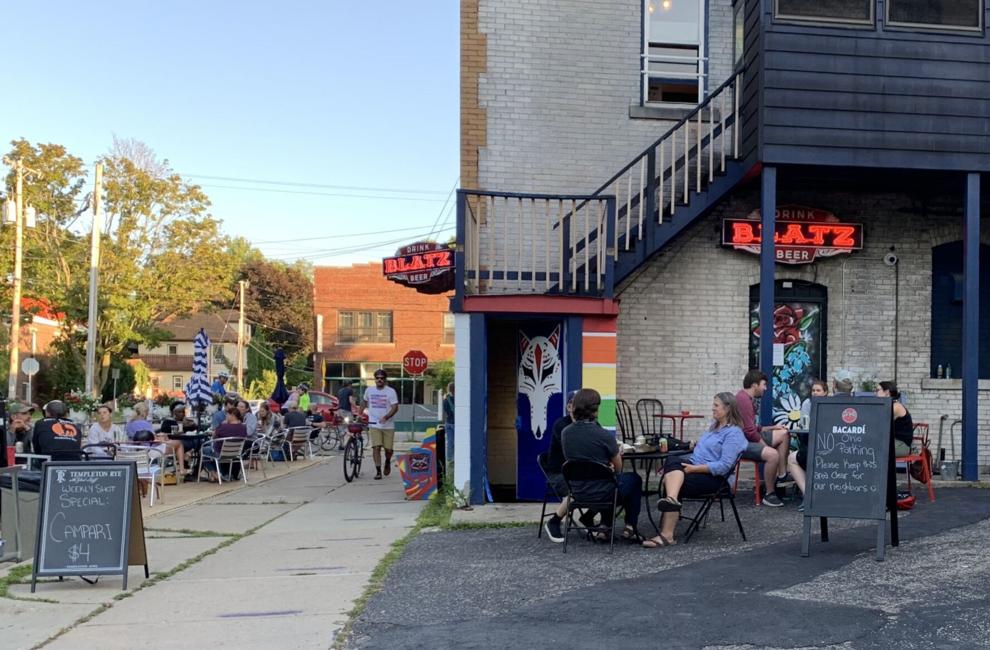 Ohio Tavern
The Ohio Tavern has seating for 22 outside the bar at 224 Ohio Ave. Under the city's Streatery program, it was able to extend its outdoor seat…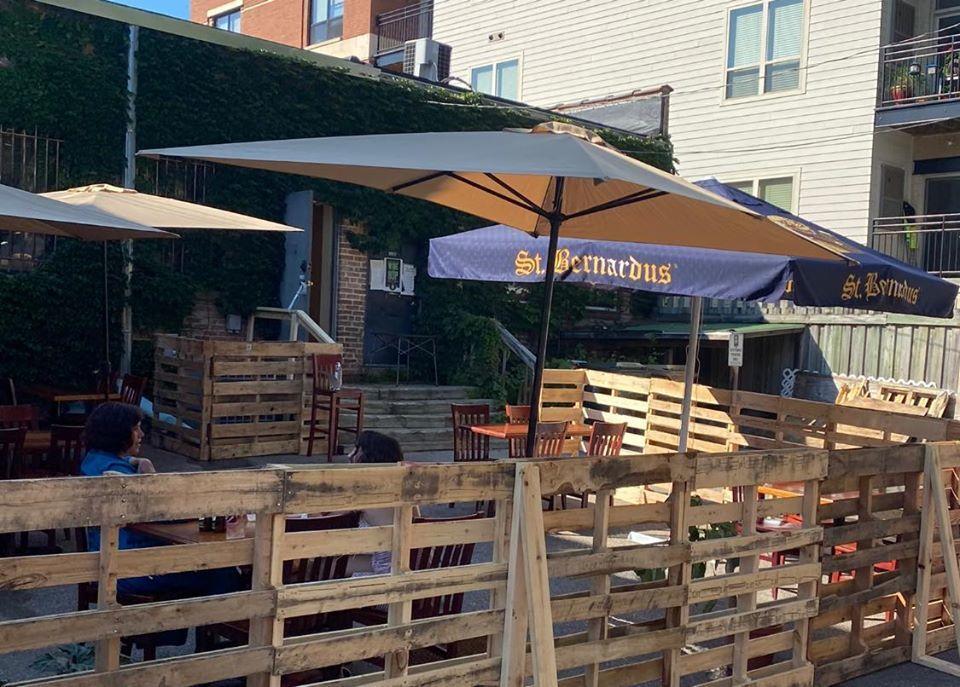 Brasserie V
Brasserie V, 1923 Monroe St., has had its outdoor seating since late July with four tables on the sidewalk in front, and six tables in back. T…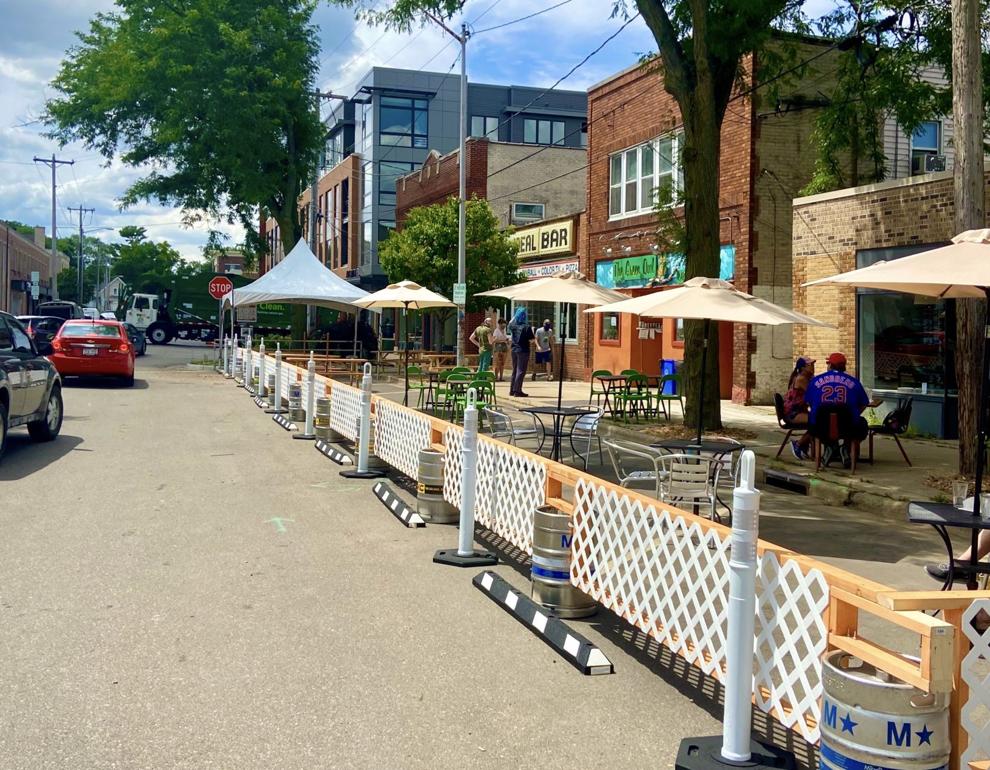 Alchemy Cafe, Ideal Bar and Green Owl
On the 1900 block of Atwood Avenue a Streatery cafe zone uses beer barrels and lattice to create patio seating extending into parking spots wi…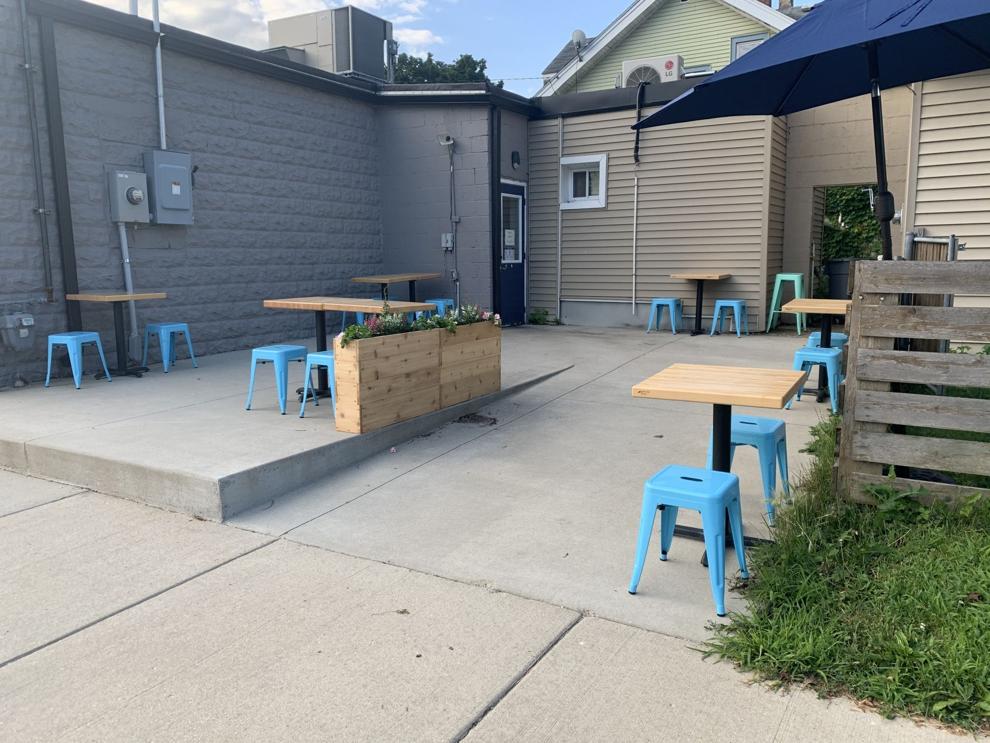 Ogden's North Street Diner
Ogden's North Street Diner, 560 North St., has six tables seating as many as 16 people behind the restaurant, which serves breakfast and lunch…
Canteen
Canteen, 111 S. Hamilton St., has 23 tables which can seat 54 people. Customers order at a pick-up window on the Carroll Street side. Canteen …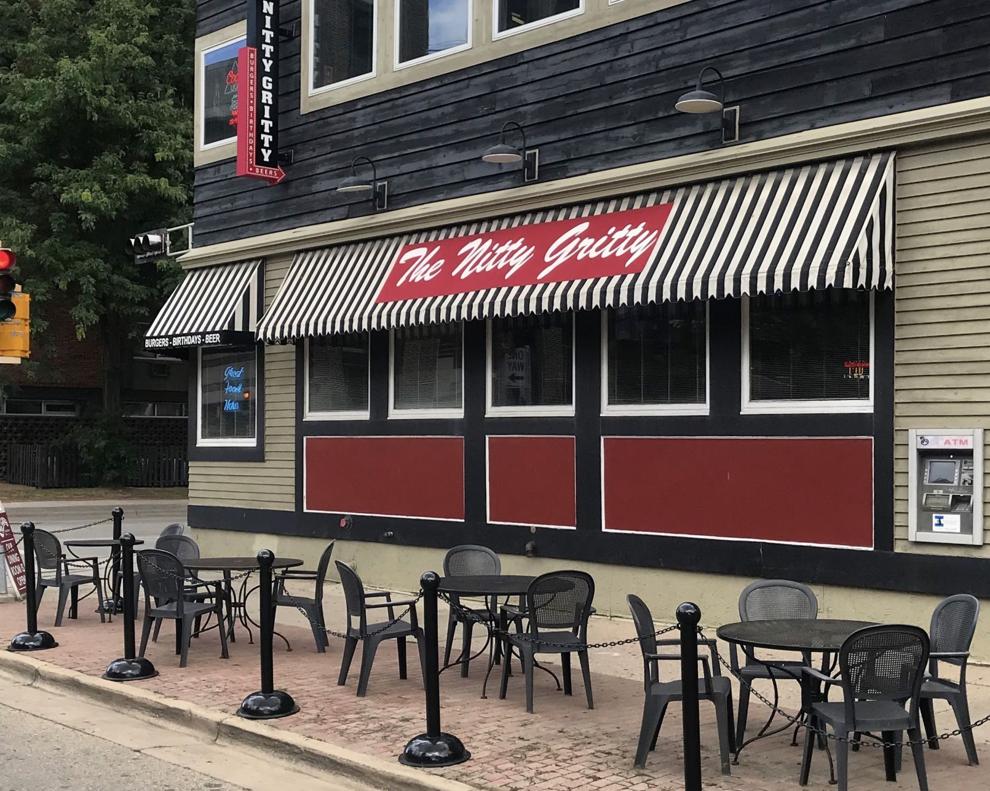 Nitty Gritty
"Madison's Official Birthday Place," the Nitty Gritty, 223 N. Frances St., has added six tables on the Frances Street side of the building tha…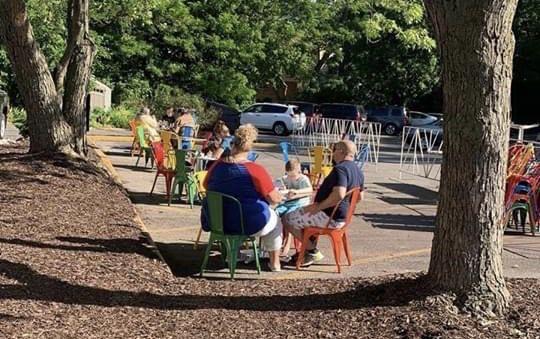 Original Pancake House
Original Pancake House, 5518 University Ave., is using six of its parking spaces for outdoor seating. Its 13 outdoor tables are now covered wi…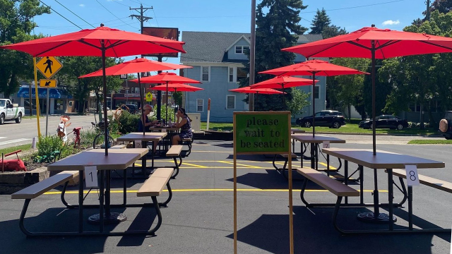 Daisy Cafe & Cupcakery
The owners of Daisy Cafe & Cupcakery, 2827 Atwood Ave., spent $17,000 repaving their parking lot, and $3,000 on outdoor furniture, and can…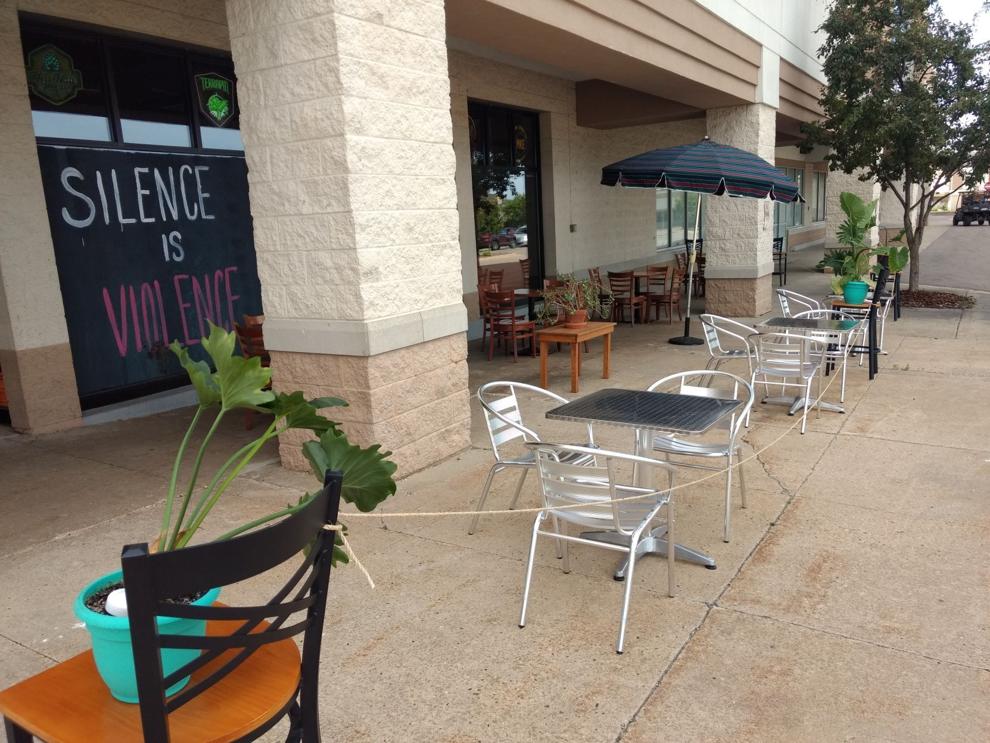 Bierock
Bierock, 2911 N. Sherman Ave., has been using sidewalk space in the Northside TownCenter for outdoor dining under the Streatery program. The p…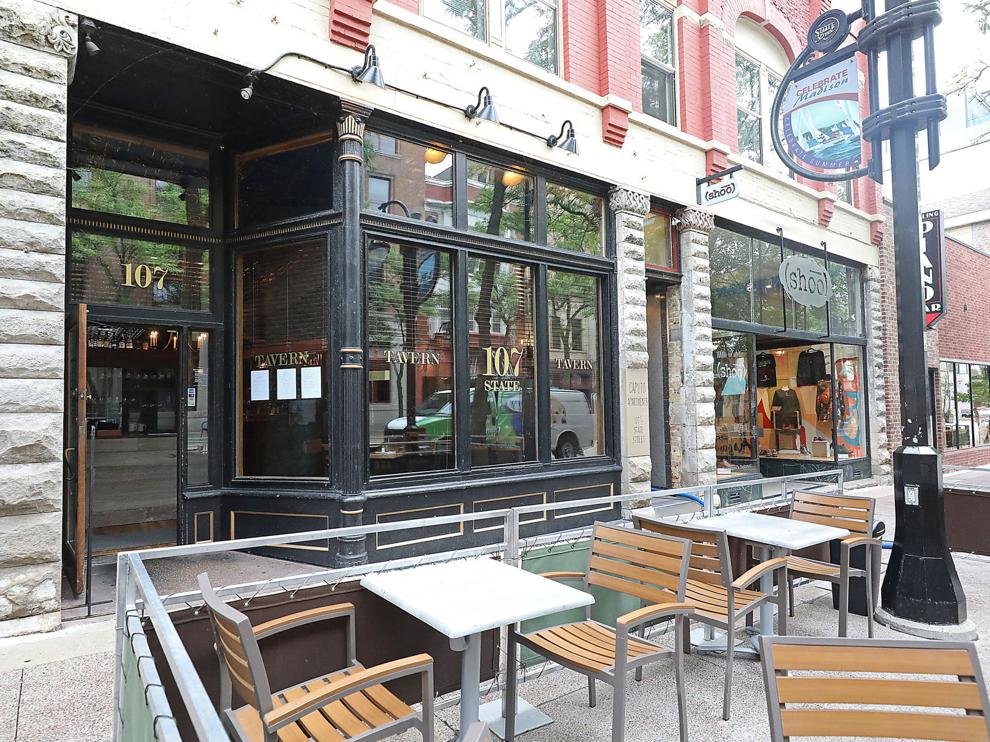 107 State
107 State is on the top block of State Street in what was formerly Capital Tap Haus, Wisconsin Brewing Tap Haus, and briefly Freiburg Tap Haus…