Opening a box from a ready-to-assemble meal kit delivery service like Blue Apron or Hello Fresh is like Christmas morning for adults, if you're the kind of adult who delights in individually wrapped scallions, hotel shampoo-size bottles of vinegar and step-by-step cooking instructions that do most of the thinking for you.
The problem for Christy McKenzie, founder of a new locally focused catering company and meal service called Pasture and Plenty, is the distance that box traveled and the packaging necessary to keep the contents cold.
Pasture and Plenty's chef, Nate Carney, described the concept as similar to community supported agriculture, essentially "your CSA box transformed into ready-to-eat meals." A weekly box from Pasture and Plenty has variety: a cook-from-scratch kit, a heat-and-eat meal and a frozen meal that will keep for later.
Starting Sept. 5, boxes will be available for near west delivery or Monday late afternoon pickup for 50 individuals or families. Each weekly box contains three meals: $30 serves one, $49 serves two and $90 buys three meals for four.  
In the meantime, Pasture and Plenty also serves ready-to-go chicken and vegetarian dinners from its near west storefront on Old University at Highland Avenue every Wednesday from 5-7:30 p.m. A dinner for one costs $14, $25 for two and $40 for four (vegetarian and vegan dinners cost $10, $17 and $30).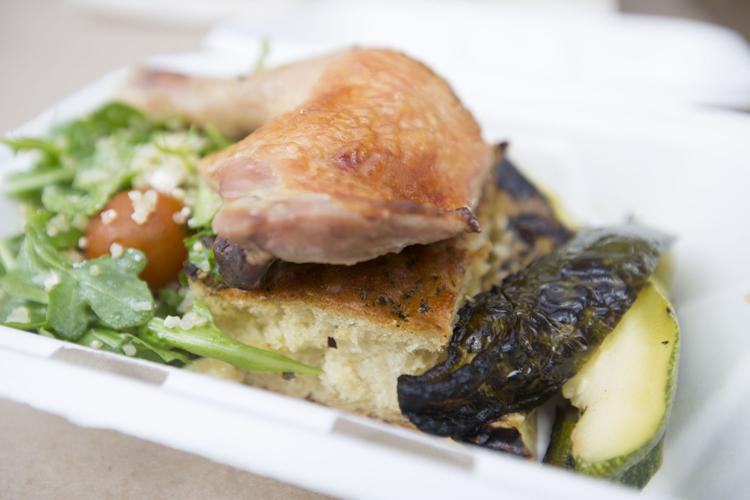 Pasture and Plenty sources produce from Elderberry Hill Farm in Blue Mounds, Winterfell Acres in Brooklyn and SuperCharge Foods on East Washington Avenue for micro greens. They shop at the Dane County Farmers' Market for additional ingredients as needed.
The focus is on simple meals that showcase local produce. McKenzie and Carney tested the market this summer by selling meals to Concerts on the Square picnickers.
A pre-concert meal in late July included roasted chicken from Riemer Family Farm in Brodhead, seasoned with orange slices, onion, baby leek, scallion, thyme and bay leaf.
The quality of the chicken from Riemer "stands on its own," McKenzie said. "I think of this work as amplifying great producers."
Also featured at Concerts was a quinoa, tomato, cucumber, arugula, mint and feta salad, long strips of fire-grilled summer squash and zucchini, a square of herbed focaccia bread and a choice of dessert.
The excellent blueberry pie bar had a generous layer of gooey baked blueberries that tasted — I don't know how else to put this — like the essence of summer.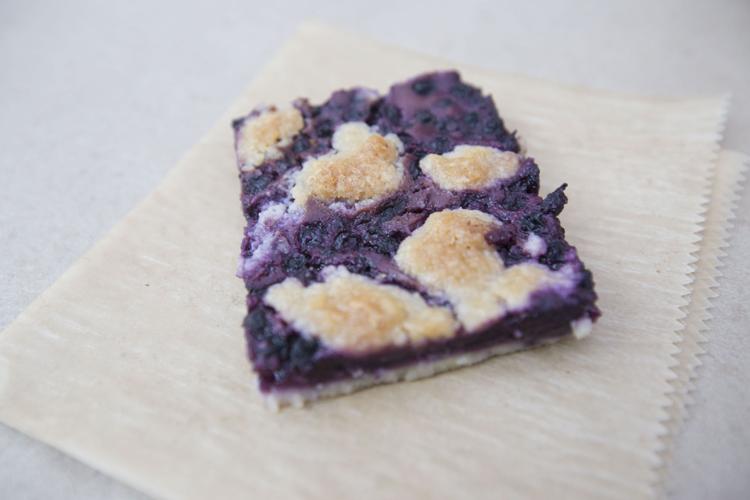 The presentation was hip rustic, like a craft cocktail in a Mason jar. Each Concerts on the Square meal came in its own Pasture and Plenty tote with the catchphrase "Less work, more picnic" on it, the menu attached with a clothespin. Napkins and silverware were fastened with a bit of twine.
At least 50 percent of Pasture and Plenty meals will be vegetarian-based, according to Carney. He adapted a Minimalist Baker recipe to create Pasture and Plenty's barbecue "pulled" sweet potato sandwich with lentils and sauteed onions. It was hearty, smoky and a little messy, like a good sloppy joe.
"I never like a recipe that has 20 ingredients. You're trying to hide something with that," said Carney, a graduate of the International Culinary Center in California. He joined Pasture and Plenty this spring, leaving a job at Epic Systems where he cooked for thousands of employees.
McKenzie is a 1998 West High School grad who moved back to Madison in 2014 after a decade in Seattle working for AllRecipes.com. There she moved from recipe development to sales and marketing, landing on the team that launched AllRecipes internationally.
She tried traditional meal kits and enjoyed them, but thought "there was so much waste in the packaging."
Plus, as a mom of two young boys, McKenzie knew firsthand how unrealistic it can be for a busy family to have time to cook every meal from scratch — even from a kit.
"I wanted to create a dinner delivery service that really reflects how families eat," she said. 
Pasture and Plenty recently established operations at a permanent brick-and-mortar storefront on the near west side in the former Sushi Box location on Old University at Highland Avenue.
For now, the space will serve primarily as Pasture and Plenty's kitchen and meal pickup spot. By mid-fall, McKenzie envisions a specialty market and deli with a demonstration kitchen, cooking classes, pop-up food events, wine dinners and community meetups.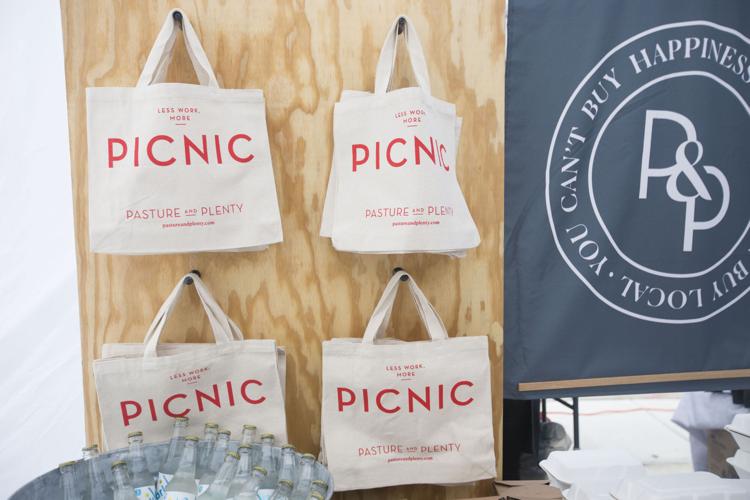 McKenzie said Pasture and Plenty is working now to put things up for winter, working with a copacker in Mineral Point called the Wisconsin Innovation Kitchen. 
"We're trying to source here and put up as much as possible for later," she said. 
She would like to invite local chefs to write a week's worth of recipes or create meals inspired by food bloggers or the New York Times food section.
As the meal kits ramp up, McKenzie has been busy planning pop-ups and dinners. A back-to-school pig roast is planned for Sunday, Sept. 10 ($14/person), and harvest dinners are set for Sept. 14-16.
McKenzie first registered her catering service as Mad Local Food, and she plans to keep that name as a way to explore food policy with community events. On Oct. 7 at HotelRED, Mad Local Food will present an "immersive" event and panel discussion with "Real Food, Fake Food" author Larry Olmsted.
Attendees will be invited to blind taste, for example, a dessert made with artificial maple syrup or real maple syrup. Can they tell the difference? Does it matter?
"It asks you to take a critical look at 'What is food?'" McKenzie said.
With everything she's doing, McKenzie wants to "inspire richer conversations" around food — to think, as it were, outside the box.