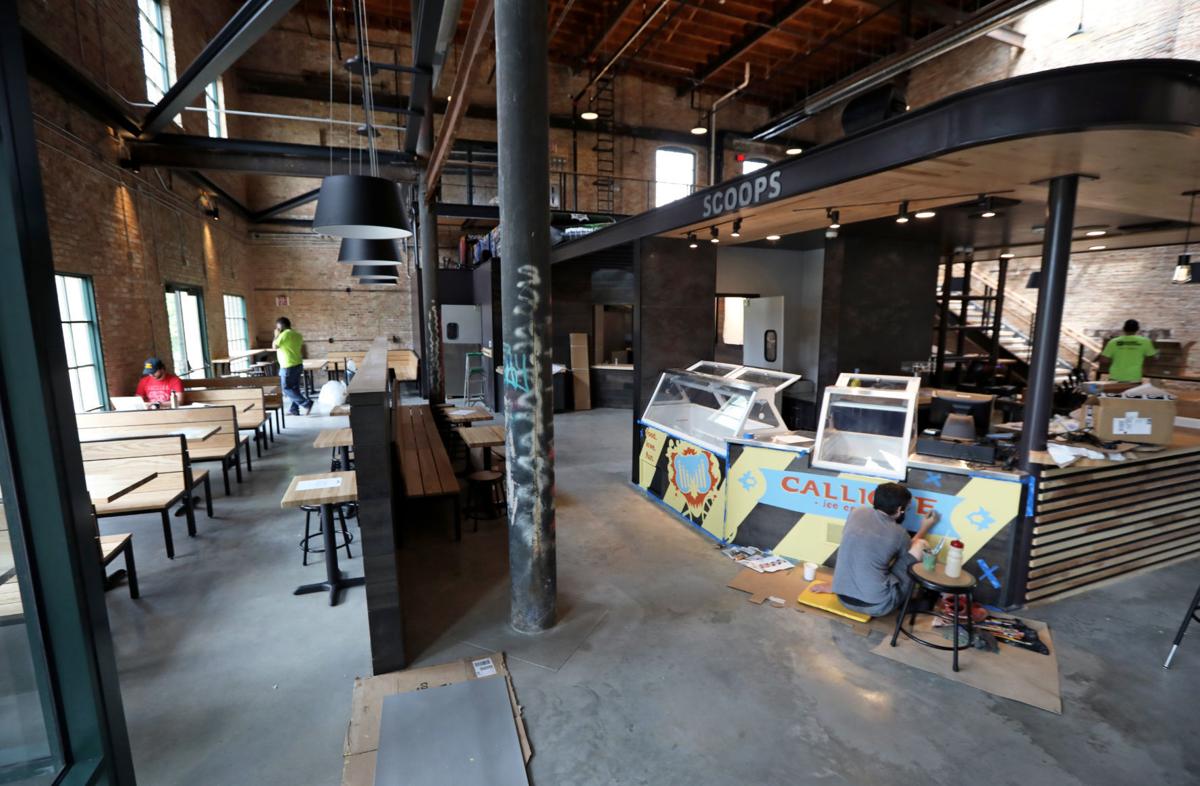 Ian's Pizza opened to the public Wednesday in the renovated Garver Feed Mill, but had to close after a hectic lunch when it ran out of dough and other key ingredients.
Owner Nick Martin said the dough takes two days to make, and because of the breakdown of his prep oven, he can't exactly say when the Garver location on Madison's East Side will reopen.
"We're really humbled by the response," Martin said shortly after the restaurant stopped serving around 2 p.m.
"Hundreds and hundreds" of customers came through Wednesday after the restaurant opened just before 11 a.m.
"It was so wildly successful and there was wildly more enthusiasm than we expected on day one. It broke us," Martin said, noting that a front-page Sunday story in the Wisconsin State Journal helped spread the word.
Martin said he's meeting with managers to regroup so the restaurant can provide its customers with a good experience. "We just want to make sure that people are coming in and getting exactly what they're paying for and what they come to expect from Ian's Pizza."
Ian's has two other Madison locations, at 100 State St. and 319 N. Frances St.
Ian's was the first retail business to open in the 60,000-square-foot Garver, and therefore the first look inside the renovated mill for most people.
The restaurant had a private event Tuesday night that went well and drew a lot of people, but also helped to deplete its supplies on hand, Martin said.
A new prep oven went down Tuesday night, and even though the business has three big pizza ovens, the prep oven is a critical part of the operation.
Martin predicts Ian's at Garver will open back up in a few days. "Unfortunately, we're going to disappoint a few folks that wanted to come in later this week."
The 113-year-old Garver Feed Mill is behind Olbrich Botanical Gardens at 3241 Garver Green.
Ian's is one of 11 independently owned, local businesses that are part of the project. Many of the businesses specialize in food production, health and wellness, and hospitality.