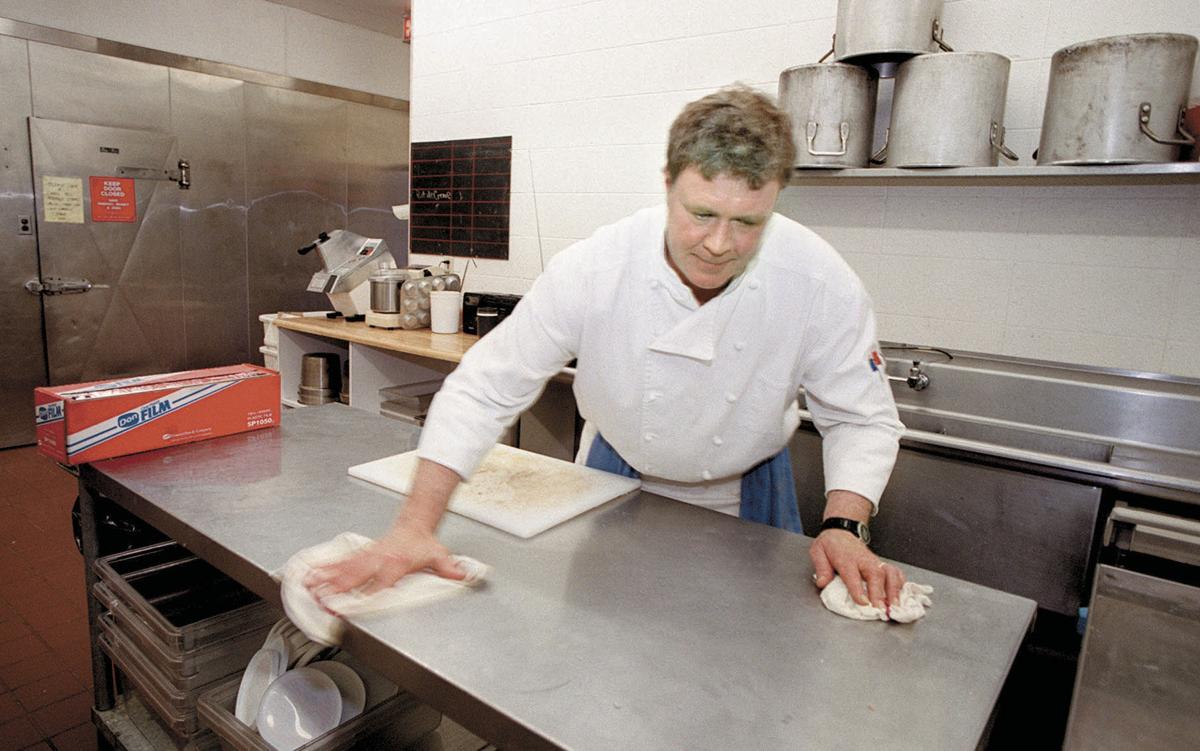 Halverson's is the latest supper club casualty in a time when many of the traditional dining establishments are disappearing from the Wisconsin landscape.
The Stoughton supper club broke the news that it was closing on its Facebook page Sunday.
"After 90 years on the shores of Lake Kegonsa we regret to say we have decided to close our doors indefinitely. We love our customers and all the years of your patronage. We will miss you," the note said.
The post drew 75 comments and 145 shares.
Brenda Waldron, Halverson's manager and chef, confirmed that the restaurant closed after dinner service Saturday.
"The supper club atmosphere, that's what they all loved about it, and our great salad bar that we used to do," Waldron said.
Waldron, who worked at the restaurant for six years, and ran it for the past year and a half, called it "her" salad bar.
"I brought that back from way back when, because I worked here when I was a lot younger -- back in the day," she said.
Halverson's was popular through the years because it was "just a cozy place," she said. "Not like your chains that you have out there. People just enjoyed the supper club atmosphere because you don't have a whole lot of those out there anymore."
Waldron didn't know what would be going into the old restaurant building, and owner Larry Midtbo was unavailable Monday morning.
Midtbo owns the restaurant with his sister Sherry Sweeney, Waldron said. According to a 1998 State Journal review, Midtbo took over Halverson's in 1998 with Brian Johnson, and his father, Stan Midtbo, who passed away in 2013.
Harold and Bernice Halverson bought an old house on a farm just before the Great Depression, and had a bulldozer drag it down to the lake. They turned the house into one of the first grocery stores in the area, according to a 2003 State Journal story.
Taking advantage of the lake setting, Harold cut down oak trees on the farm, left the bark attached, and built a resort of log cabins for travelers and fishermen. Eventually, he added a restaurant, according to a Cooks' Exchange column by Catherine Murray that gave the recipe for the supper club's hot bacon dressing.
"Halverson's Restaurant, though it has changed hands through the years, retains its popularity today as a favorite dining spot with a history rich with smiles and fond memories when Sunday meant chicken 'n dumplings for $2.50, a full house each Friday night with their famous fish special for $2.50, 'all you can eat deep fried chicken' Wednesday night for $2, and the unforgettable tangy hot bacon dressing nestled in the salad bar to drizzle over fresh spinach leaves," Murray wrote.
At one time, Halverson's, at 1965 Barber Road, was Stoughton's best-known restaurant. And even after a number of ownership changes, it kept the original Halverson's name from 1927, except for a short stint when it was called the Kegonsa Shore Supper Club.
In 2000, Halverson's was named one of the cleanest restaurants in the county by Dane County health officials.
Johnson, one of the owners at the time, told the State Journal he didn't mind having inspectors show up. "You need someone looking over your shoulder. That's their job. Sometimes it's a little thing that can turn into a big problem.''