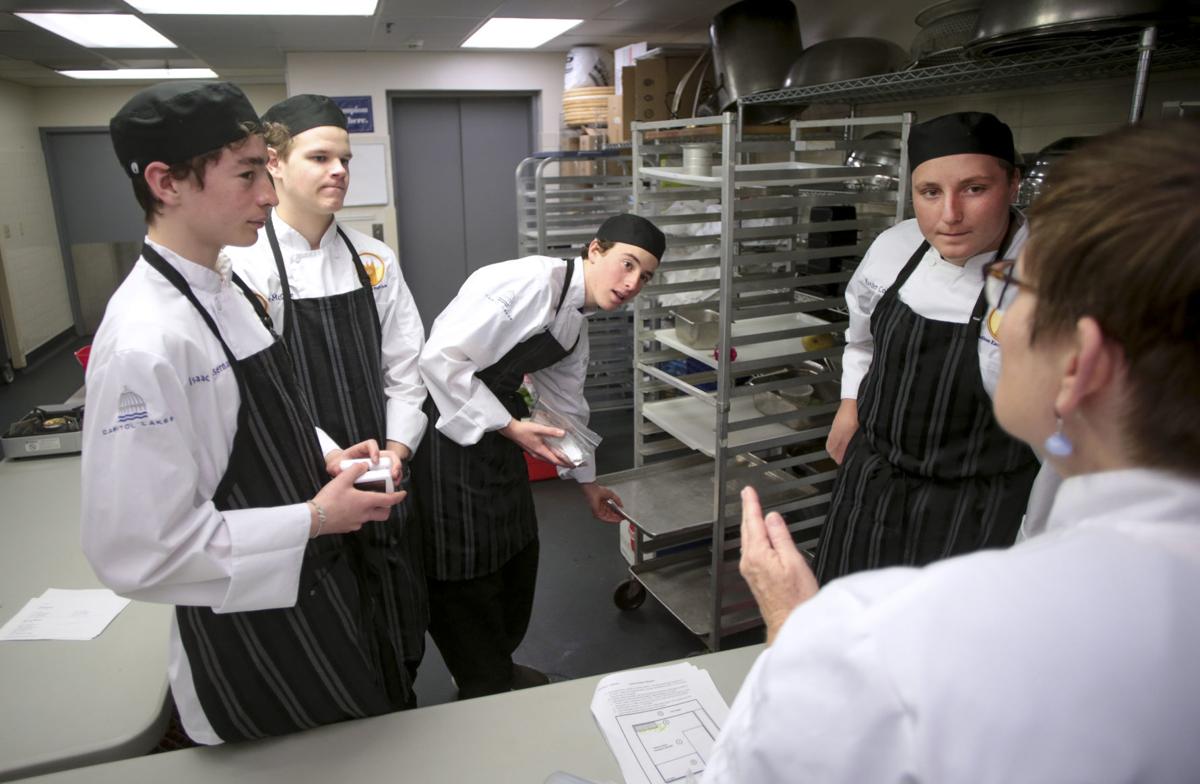 A team of four East High School students finished 26th out of 46 teams competing in a national culinary competition over the weekend.
The Madison students — twins Gabe and Isaac Wasserman, Casey McCabe and Hayden Cohan — represented Wisconsin on Saturday morning in the National ProStart Invitational in Providence, Rhode Island. The competition ended Sunday.
"The Wisconsin Restaurant Association is so proud of our culinary team," said Alex Newman, ProStart coordinator for the Wisconsin Restaurant Association. "They were so poised, professional and full of talent and great representatives of our state in front of a national audience."
Gabe Wasserman said they didn't do as well as they'd hoped but called the experience "amazing." They got to meet other cooking enthusiasts from across the country and heard a talk by Ted Allen, the longtime host of the 9-year-old Food Network cooking competition "Chopped."
The fine-dining meal the team made for the competition included a starter of pan-seared corvina with black bean-sweet potato hash and coconut broth with cilantro mojo sauce.
The entree was jerk-seasoned quail with duck-fat masa cake, orange-avocado salad, Cuban mustard and plantain chips.
For dessert, they made a Cuban cappuccino cake with orange-lime syrup, passion fruit sauce, whipped cream, blackberries and basil.
"Honestly, I think the pressure got to us a little," Gabe Wasserman said. "We were one of the first teams, so we didn't get to watch anyone before us. We still had a solid end product, but small mistakes added up."
The four boys had to forgo prom to compete in the national event.
To get there, the team took first place out of 21 high schools in the ProStart Invitational culinary Midwest competition in March at the Wisconsin Center in Milwaukee.
The ProStart program is run by the National Restaurant Association Educational Foundation and state restaurant associations. Its curriculum is designed to teach high school students restaurant and food-service industry career skills.
"At the end of the day, we put out three plates in a new and challenging competition," Cohan said.
But was it worth missing prom?