The inspiration for filmmaker Holly De Ruyter's affectionate documentary about Wisconsin supper clubs came to her when, as a small town girl living in the big city, she got homesick.
"In Chicago ... no one goes out for fish fry," said De Ruyter, who started working on her film in 2009, when she was 25. "Chicago's got a lot of restaurants, but there's no supper clubs."
"Old Fashioned: The Story of the Wisconsin Supper Club," released earlier this year, will be shown three times as part of the "Dinner, Drinks, Entertainment" program at the 2015 Wisconsin Film Festival.
The first two showings, on Friday and Sunday, have only rush tickets available; April 16 at Sundance still has some advance tickets. The film joins "Tale of the Spotted Cow" and "Little America" in showings.
While studying film at Columbia College, De Ruyter, a native of the Green Bay area, "started to notice things about the Wisconsin culture that I grew up with," she said. "Wisconsin's a unique place."
But like others who have explored the subject, De Ruyter quickly found that Wisconsin supper clubs are tough to define. In a 2011 story in the Chicago Tribune, food writer Kevin Pang said he had "yet to find a satisfactory answer."
"Supper clubs are associated with road trips and vacations," Pang wrote, "with many restaurants overlooking a lake or forest clearing, situated on the outskirts of town, or located in some out-of-the-way place that connotes distance from home.
"Loyalties to a supper club span generations."
De Ruyter herself describes a supper club loosely as "an independent, family-owned restaurant with a bar attached."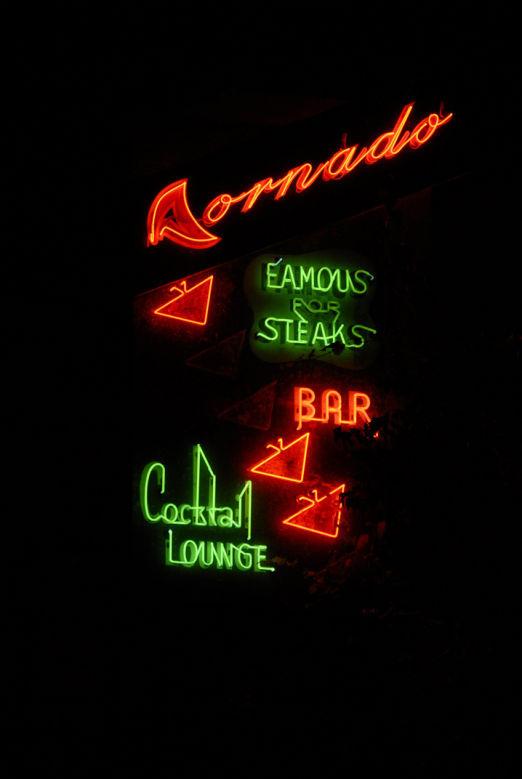 "The bar and dining room are kind of equal," she said. "You sit at the bar and socialize, have dinner, and go back to the bar."
To make her film, De Ruyter traversed the state, from Ullman's Ding-A-Ling in far north Mercer to The HobNob in Racine. Madison's own Smoky's Club, 3005 University Ave., and Tornado Steakhouse, 116 S. Hamilton St., are also featured in the film.
De Ruyter confirmed that a supper club focuses on steak and seafood, but has expanded in recent decades to allow for dietary restrictions. The drink of choice is a brandy old fashioned sweet, sometimes muddled, sometimes not, with a growing interest in wine.
The food and ambiance are accessible, yet going to a supper club is usually a special treat. With rib-eye, oysters and shrimp on the menu, they're not cheap.
"We definitely ran into different kinds of supper clubs in different parts of the state," she said. "Like one place, they have a salad bar and homemade soups. Another place might just do a relish tray.
"In the Beloit area, there are cinnamon rolls in the bread basket."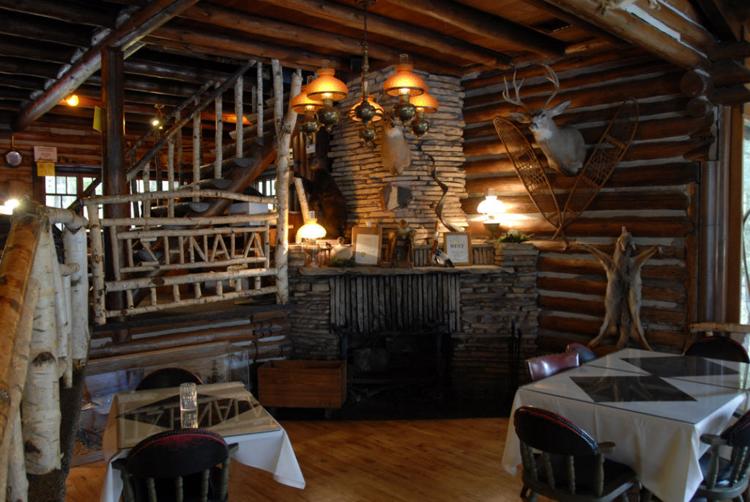 When De Ruyter first had the idea for her film, she found few resources about this distinctly Wisconsin phenomenon.
But supper clubs have begun to have a moment. In addition to Faiola's film and book about supper clubs (soon to have a sequel, in spring 2016) the New York Times' travel section ran a story about them by David McAninch in 2011.
The author called supper clubs "as welcoming as it gets" and "a holdover from the Prohibition era, when all-in-one establishments offering dinner, drinks and dancing got their start in Wisconsin."
"The dancing component is mostly gone," McAninch wrote, "but good supper clubs have fine-tuned the rituals of dining and drinking to near perfection."
With their dark décor, leather accents and strong brandy old fashioned sweets, supper clubs are proudly anachronistic. Toby's Supper Club in McFarland, for example, still eschews computers.
That's part of why some are under threat from the economic downturn, which may draw an aging clientele toward proliferating inexpensive chain restaurants.  
"It's been a struggle," De Ruyter said. "Some of the supper clubs that we filmed are no longer, they've shut down.
"It's been a hard time and the cost of food is going up," she added. "That's one of the (reasons) I wanted to make the film. ... It's harder to have these establishments. But there's also people interested in unique dining experiences. They want that mom and pop, they want to support local businesses."
De Ruyter's tribute is just one sign of what she sees as a necessity for the supper club's survival: attracting the interest of younger diners.
"They need to get the younger generation back to the supper club," she said.
As if to sign a personal vote of confidence, in 2012, De Ruyter and her husband, Brian Risselada, got married at the Lake House Inn in Edgerton — a classic Wisconsin supper club.