From social media, it looks like Noosh, a new Sephardic Jewish restaurant on Park Street owned by Laila Borokhim of Layla's Persian Cuisine, has opened. 
That's partly true. 
The restaurant is active on Facebook and Yelp reviewers have already stopped in. On Tuesday (today) from 5 p.m. to 6 p.m., for $7 plus the cost of a kid's meal, children can ride through the drive through on Midnight, a white pony on loan from Foggy Bottom Farm. 
Borokhim can't give definitive hours yet for her new restaurant at 1920 S. Park St., located in a former Taco Bell. The formal grand opening is set for Nov. 15.
Borokhim will be out and the restaurant will be closed, all next week, as she recovers from surgery. She doesn't want to commit to when she might be ready to come back. 
This week at least, Noosh should be open Tuesday through Friday for lunch and dinner starting at 11 a.m., and for brunch and dinner on Saturday, and brunch starting at 9 a.m. on Sunday. 
"A lot of people (and) a lot of restaurants are starting to go more towards Mediterranean food," said Borokhim, who opened Layla's Persian Food at 141 S. Butler St. in fall 2013. "You can use fresh ingredients. It's fresh food and people are starting to care more about their health.
"How many gastropubs are focusing on meat and potatoes?" 
Lunches at Noosh, named after Borokhim's young son (it's a nickname), is loosely Mediterranean. Most starches are rice and fried bread; meats are lamb and chicken.
Borokhim does a lot with lamb bacon (recently a highlight of her winning bagel during a Gotham Bagels chef competition), like kibbeh, a cracked wheat dumpling that she serves open-faced.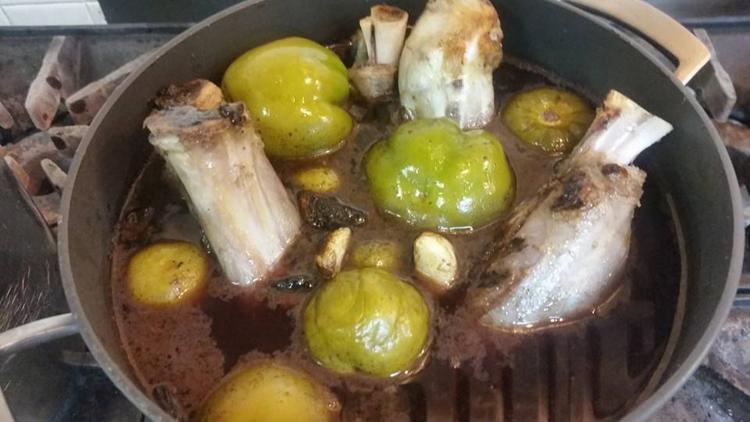 Shakshuka, a baked egg dish with spicy tomato sauce and vegetables, appears in a few different versions, including one with lamb sausage. There are lamb shanks for dinner, braised with wine and seasonal vegetables, and "lots of vegetarian and gluten-free options."
Compared to Layla's, "the flavors are different, a little spicier," Borokhim said, describing the cuisine as "Spanish and Arabic food." 
It's the kind of cuisine Yottam Ottolenghi and others have made popular with cookbooks like "Jersualem" and "Plenty." Ingredients she uses frequently include garlic, turmeric, onions and fenugreek. 
Among the casual chains on S. Park St. and "the best Mexican (food) in all of Madison," Noosh may stand out a little bit. 
"Where I am there's mostly fast food restaurants," Borokhim said. "There are a lot of people who have already come in, 'We're so happy you're here; it's so nice to have different food here.'"
Noosh is applying for a liquor license to serve wine and beer, but it's decidedly a family-friendly place. Prices for lunch range from $8-$10 and dinners cost $10-$15.