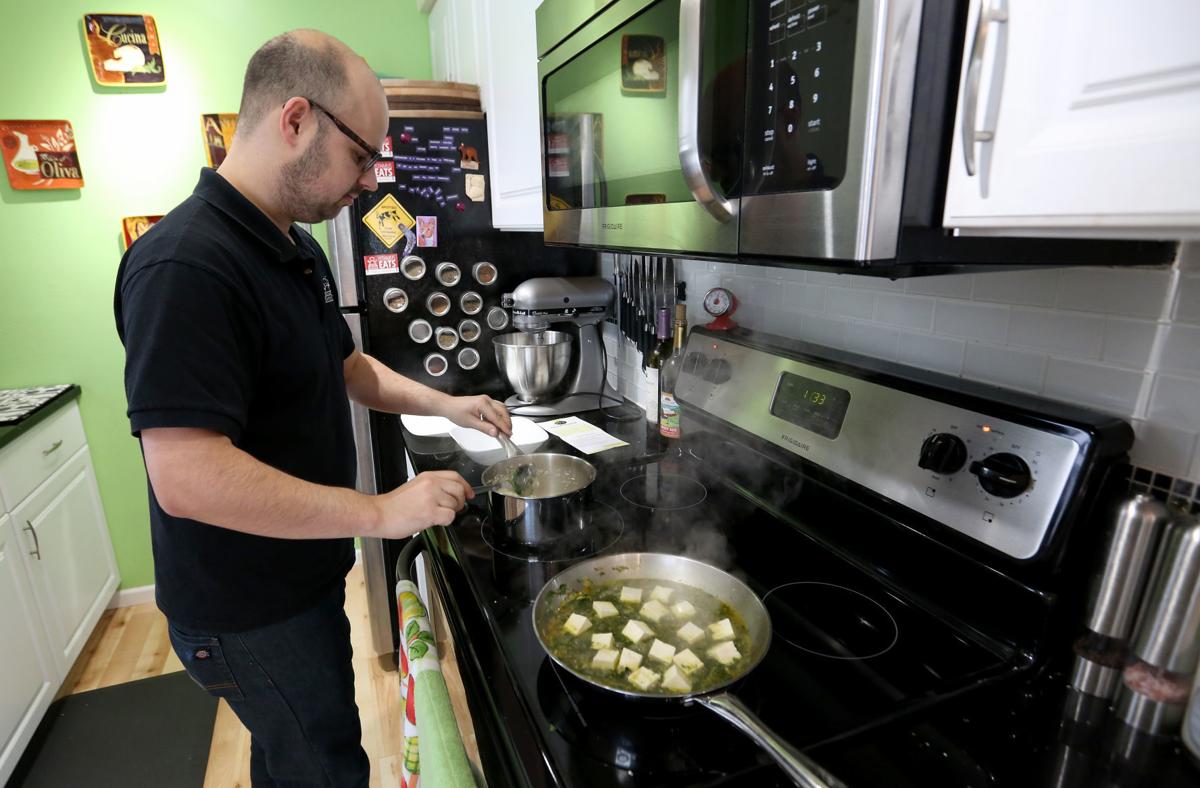 Jonathan Marrone tried all the national meal kit companies.
Marrone, a former Epic staffer who loves to cook, started with Plated after seeing it on "Shark Tank." He made meals from Blue Apron, Hello Fresh and Sun Basket.
"The one complaint I had, which is the same complaint every single person who uses a national meal kit has, is all the packaging," Marrone said. "The big box, the inches-thick insulation within the box, multiple ice packs. ... Certainly it's recyclable, but it's still a lot to deal with."
Marrone set out to solve that problem. First, he developed software, including a phone app, to automate the moving parts of a local meal kit subscription. In early 2018 he left Epic Systems and founded Isthmus Eats, a meal kit company based in Madison that sources ingredients from Wisconsin farmers, cheese makers and bakers.
Scaling down the national meal kit model means Isthmus Eats, which has seven employees, can handle assembly and deliveries in-house.
"That provides the benefit of not having to rely on third-party courier services, which lifts the constraint of needing to use the big boxes with insulation and ice packs," Marrone said. "If you do your own deliveries you can deliver in something more environmentally friendly. We collect tote bags and ice packs to clean and reuse them."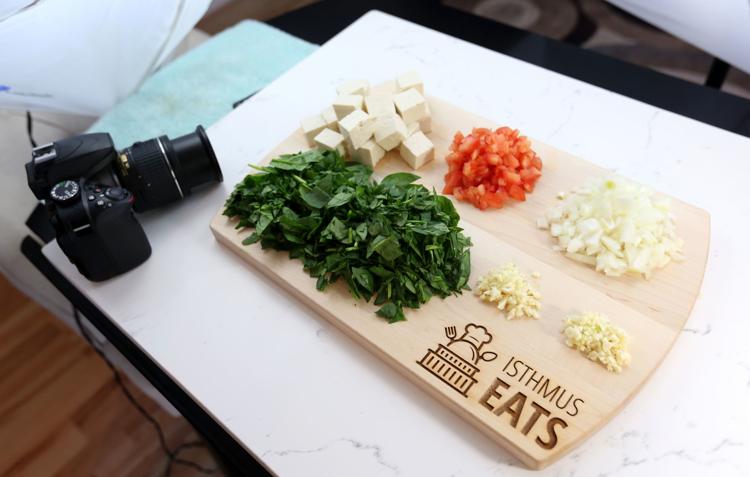 Meal kits, as a trend, have been booming since 2012. The industry is now worth north of $4.65 billion and has begun to diversify. Some kits focus on organic ingredients or all-vegetarian meals. Some include add-ons, like wine, or partnerships with Weight Watchers and Top Chef. At Isthmus Eats, subscribers can choose two or four servings, two to five times per week.
For busy families and working professionals, meal kits save time spent meal planning and grocery shopping. They reduce waste by sending only the amount of cilantro and scallions you need. And they offer variety, so a person doesn't have to eat the same batch of soup four days in a row.
Yet while Isthmus Eats recently expanded to the Milwaukee area with the founding of Milltown Eats, the trend isn't bulletproof. Blue Apron's IPO was a disappointment, and the kits themselves aren't as novel as they once were. Some cooks call them "paint by numbers" or "training wheels." Marrone himself allowed that he "grew out of" meal kits as he became more confident in the kitchen.
"The nice thing about this business model is it's subscription-based," he said, noting that Isthmus Eats has grown from 15 friends to 270 members per week. "We have a high retention rate."
Meal kits take a recipe, like cheddar-stuffed burgers with homemade slaw (one of Isthmus Eats' options this week), and send along everything you need to make them, from ground beef and buns to a single ounce of mayonnaise and a splash of cider vinegar. Marrone has 200 recipes in his database. He adds a few new ones weekly.
"We have a least one chicken entrée every single week, and something low carb or vegan," Marrone said. "Of the six recipes, three will be meat and three will be vegetarian. More and more, people want quick and easy meals."
Isthmus Eats costs $10/meal, the median range of subscription delivery kits ($8-$12 per meal). Marrone includes a personalized binder and a note with each pack of recipes, explaining that the shallots were grown at Driftless Organics and the poblano chilis in the "street steak tacos" came from Lovefood Farm in Stoughton.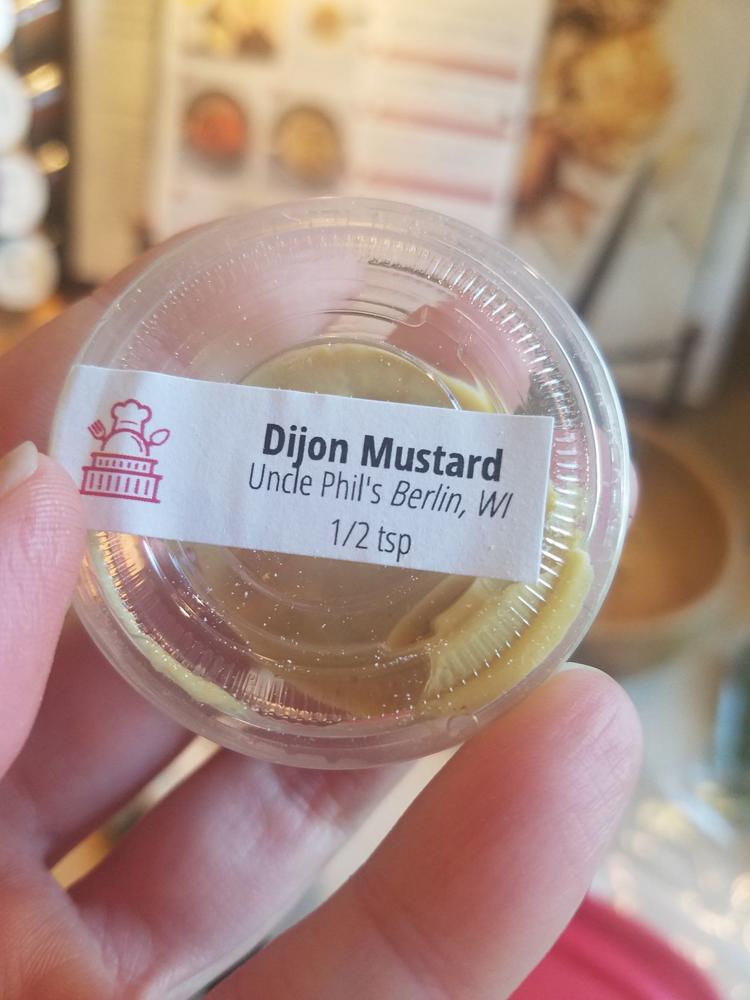 Marrone sources pork and chicken through Tothill Farms, a farm and distributor based in Madison, and beef from Vindicator in Loganville. He may not always have Midwestern greens, but the honey, bread and mustard all have a local pedigree.
"Every season I get better at knowing what's growing when in Wisconsin," Marrone said. "It's not like for four months of winter we're going to be doing six all root veggie meals, but certainly in the fall and spring we'll add a lot more spring produce and fall produce items."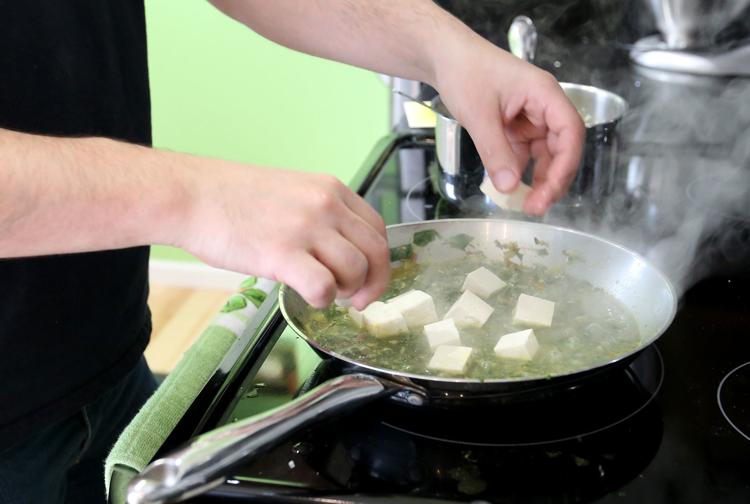 Isthmus Eats was not the first to play the local meal kit game. Pasture & Plenty, Christy McKenzie's local food-based business, launched in summer 2017. Each subscriber signs up for four weeks of meal kits (it does not have to be consecutive) and gets one freezer meal, one ready to eat meal and one cook-it-yourself meal per bag. Cost, not including the $35 sign-up fee, is about $11.59 per serving for omnivores.
"Every week we put out 165 bags," said Sean Langenecker, Pasture & Plenty's front of house manager. Pasture & Plenty offers delivery to the near west and pick-up at its storefront, as well as drop-off sites on the east side, Verona, Middleton and Oregon.
"A lot of folks, their main reason for joining is it's more locally sourced," Langenecker said. "We did a lot of searching for the right packaging. Most everything is reusable. A lot of stuff gets packed in Mason jars, which people put back in the bag and return and then we wash and reuse."
While Marrone is an enthusiastic home cook, Pasture & Plenty works with professional chefs. Langenecker said that helps "when you get weird stuff" from farms. Head chef Nate Carney and sous chef Jack Huibregtse are able to take knobby kohlrabi and watermelon radishes and do something "creative and wonderful" with them.
"They can adjust to quantity easily," Langenecker said. "They're not afraid of making a couple extra hundred portions."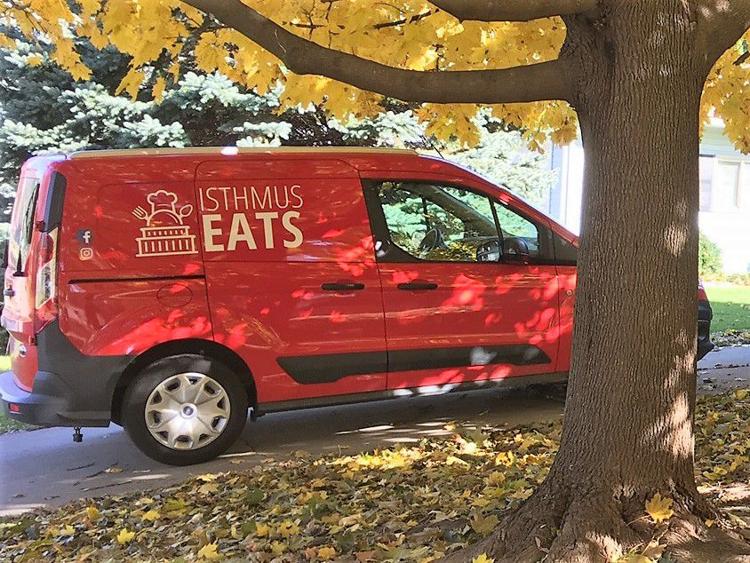 For the kit companies, grocery stores offer potential new subscribers. The stores stock pre-assembled kits to bridge the gap between the hot bar/deli and raw ingredients.  
The Willy Street Co-op wanted to make its own meal kits, but quickly realized it didn't have the capacity to assemble them. Management reached out to Pasture & Plenty and sold their meal kits for nearly a year. They were most popular at the Middleton location. 
"They seemed to have garnered a fairly loyal following there," said Patrick Schroeder, prepared foods category manager at the Co-op. "They were a little bit, from a price perspective, out of reach for customers at the other stores. But we enjoyed the process. The development was very collaborative."
Eventually, Schroeder said, the volume and return wasn't robust enough for Pasture & Plenty to continue the relationship. McKenzie referred him to Local Crate, a regional meal kit based in Minnesota that the Co-op has been stocking for the past six weeks. The cost is a little lower, $16.99-$20.99 for two servings, and the ingredients are sourced from a wider area.
Why would a grocery store that already has ingredients for sale sell a pre-packaged version? Schroeder said the key is determination.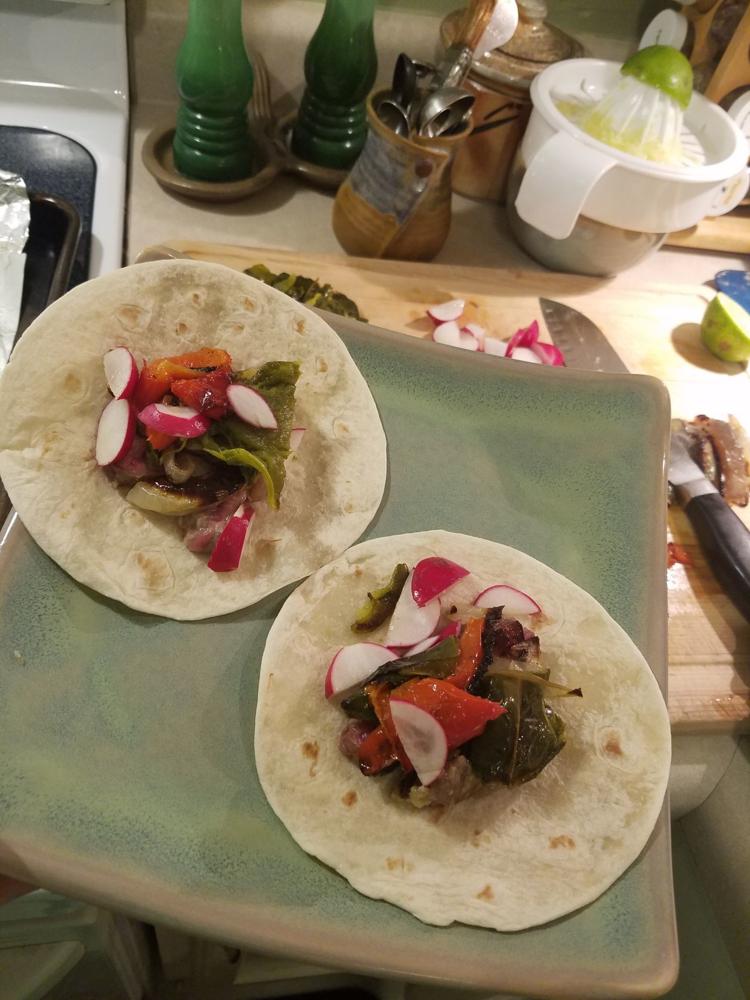 "The hardest part of cooking is not when you're going to make it or how you're going to make it, it's what am I going to make? That's the stopping point for a lot of people," Schroeder said. "I think meal kits continue to offer an opportunity to kind of be guided through something with the satisfaction of having fabricated the dish yourself."
Brendon Smith, communications director at the Co-op, said meal kits are a "step in the chain of offerings" like marinated chicken breast or spiralized vegetables.
"Grocers are looking at new options," Smith said. "There's a lot more flexibility for customers now than there used to be. We have to keep up and make sure we're staying relevant."
"We have to balance what we're getting from outside and what we can make ourselves," Schroeder added. "We sell thousands and thousands of tamales made by Tamaleria El Poblano in Madison. We would never dream of making tamales themselves."
Marrone wants to grow Isthmus Eats' membership, offering chef collaborations and opportunities for members to submit their own recipes. In addition to founding Miltown Eats in the Milwaukee area, he sold rights to the software he developed to a local meal kit company in Ireland. 
The goal is to do more of this, to expand local meal kit companies to more areas. The more members use the software, Marrone said, "the stronger all of us become, because we can share what's working. We can pull and use each other's recipes, the ones that are vetted and worked and have a high customer rating. We're a collaborative of meal kit businesses that help each other out."