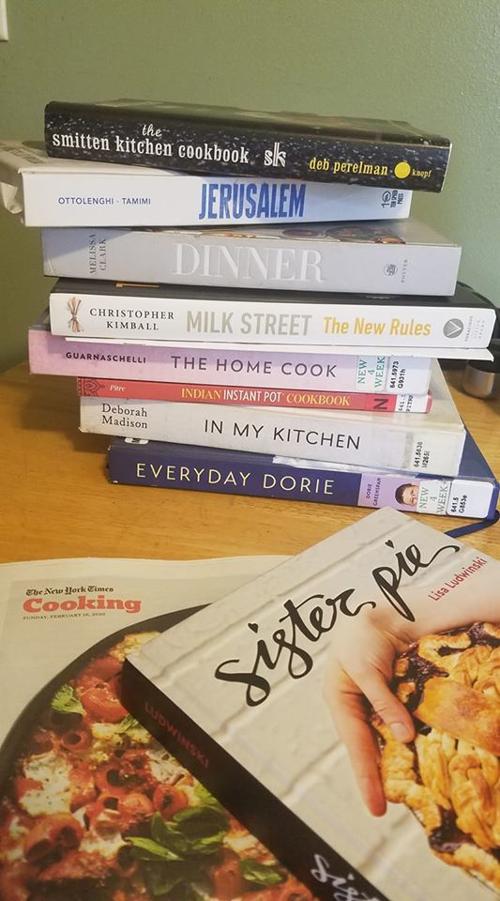 Restaurant dining rooms, as well as many entire restaurants, have closed. We're staying home, doing the right thing to prevent the rapid spread of COVID-19.
In short, it's time to cook. 
Introducing the Cap Times Quarantine Cookbook Club. Every week, we'll bring you recipe ideas drawn from our personal cookbook collections for weeknight suppers, simple lunches and longer-term projects if you're feeling ambitious. 
Please submit your own thoughts, ideas and favorite recipes to us at lchristians@madison.com. Tell us why you love them! Chris Lay and I will be talking about this on The Corner Table, Cap Times' food and drink podcast (available wherever you get your podcasts and at omny.fm/shows/the-corner-table). 
Things are tough. Let's cook up some comfort. 
Week One
Harvest roast chicken with grapes, olives and shallots from Smitten Kitchen by Deb Perelman — Made with bone-in chicken thighs, this dish is sweet, salty and utterly comforting. It's easiest with pitted kalamatas, but I also love it with Castelvetrano olives. The herbs-on-top thing doesn't work as well if your rosemary is tough and stemmy from being in the fridge; use your judgment or it's like chewing on pine needles. 
Freezer chocolate chip cookies, by David Leite in the New York Times — Make a big batch of these, freeze them in balls for an hour or two, and then put them in a bag in a freezer. Bake at 350 degrees for 14-16 minutes and you've got cookies anytime. I've used all purpose flour in place of bread flour and it's fine, but the flaky (Maldon) salt on top is essential. 
Pork chops with snow peas, mint and feta from Melissa Clark in the New York Times — For me, few recipe writers are as reliable as Melissa Clark, and I've already dubbed her the culinary angel of my self quarantine. Searing meat inside the house can get smoky, so we adapted this for the grill on a nice evening. I also added radishes, because I am trying to think spring.  
Shrimp pad Thai with sugar snap peas and basil from "Dinner: Changing the Game" by Melissa Clark — If you buy one cookbook this week to help you through, let it be this 2017 gem from our friend Melissa. I have easily cooked three dozen recipes out of this book, from tofu and lentils to marinated steak, seared pork chops and fish tacos. She makes use of flavor boosters like kimchi, harissa and miso. If she can use one pot instead of three, she does. When I made this shrimp recipe (from the book) I used five ounces of bean thread noodles — soak 10 minutes in warm water — and added red bell pepper. I love this cookbook so much that when I lent it to a friend recently, I considered buying a new copy instead of asking her for it back. I want everyone to have it! 
Black pepper steak and Caesar salad from "The Home Cook: Recipes to know by heart" by Alex Guarnaschelli — I've checked out this cookbook three times from the library already, so clearly I need to buy it. Guarnaschelli is known for her work on The Food Network, and her cookbook is full of updated classics and reliable comfort food. Among my favorite chapters are "Supermarket Mushrooms Made Sexy" and "Salads for Every Season." Anchovies and capers make this dressing something I can't stop dunking veggies into. 
Pancetta, white bean and Swiss chard pot pie from "Smitten Kitchen" — So long as I'm making pie dough and my Instant Pot is in heavy rotation, I figured I should do some pot pies, that classic comfort food. I sent my partner out for Tuscan kale to sub in for the chard, but stores were out (Madison does love kale) so I'm using rainbow chard and collard greens, as well as small white beans from Rancho Gordo called Alubia Blanca. 
Olive oil-roasted chicken with caramelized carrots by Alison Roman for the New York Times — I've been in a pretty serious Alison Roman phase for the last year or so. I have both her cookbooks ("Dining In" and "Nothing Fancy") and I'd be hard pressed to recommend one over the other; they're both excellent. This recipe for bone-in whole chicken legs with slow-cooked carrots was part of a special section NYT did in February of one pot recipes. I'm leaning on it a lot these first few weeks. (I also recommend Roman's vinegar chicken with crushed olive dressing. Excellent!)
Non-recipe recipes — For quick at-home lunches this week, I steamed red and golden beets and picked up some Hook's Blue Paradise to top spinach salads, adding chickpeas, shaved celery and cherry tomatoes. I've been doing a Dijon red wine vinaigrette with a clove of garlic, because my cats don't care what my breath smells like.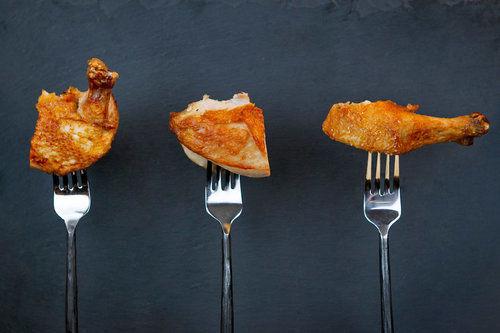 Coming soon
Delicata squash, caramelized onion and sage hand pies from "Sister Pie" by Lisa Ludwinski — Right before the world closed its doors on gatherings of food-lovers, Ludwinski flew to Madison from Michigan to show an eager group of folks at Madison College how to make her all-butter pie dough. Her cookbook, subtitled "The Recipes and Stories of a Big-Hearted Bakery in Detroit," is full of amazing looking recipes I should not bake until I'm allowed to see my coworkers again. These hand pies, small and savory, are a lunch-friendly exception. 
Spiced chickpea stew with coconut and turmeric by Alison Roman for the New York Times — I am not sure how common it is for recipes to go viral if your last name isn't "Ottolenghi" or "Child." Alison Roman's chickpea stew did, though, and it just goes by "The Stew" now. Watch her make it on YouTube (https://www.youtube.com/watch?v=jaN3qsqXt38). I plan to break her rules, one of which is don't lighten it — the recipe calls for two whole cans of full-fat coconut milk. I'm going to use one can of light coconut milk and one can's worth of homemade chicken broth. News at 11.  
Chana masala from the Indian Instant Pot Cookbook by Urvashi Pitre — I'm usually nonplussed by recipes with a lot of subrecipes (make the chutney and the dressing and the garnish and THEN you can make the dish). For this, though, I was happy to pre-make the onion masala, a mix of caramelized onion, spices and tomatoes that makes Indian meals at home so much faster. Also on my list? Aloo gobi (cauliflower and potatoes) and chicken vindaloo, which involved a spicy, saucy marinade. For a taste of Petri's work, check out her keto/low carb-friendly blog, twosleevers.com.