LAKE DELTON – Amy Wimmer thought she had it all figured out shortly after graduating from UW-Stout.
The then 22-year-old believed she was ready to take over the family business that since 1943 had been serving up slabs of prime grade steaks, walleye fillets, Old Fashioneds and her grandmother's spinach salad with hot bacon dressing.
Wimmer's father, Jeff Wimmer, had another idea.
And now, 22 years after leaving the Wisconsin Dells area to gain experience elsewhere and in another industry, Amy Wimmer has returned to take the reins of the Del-Bar, an old-school, upscale supper club that has been a mainstay for 75 years on what is now Wisconsin Dells Parkway.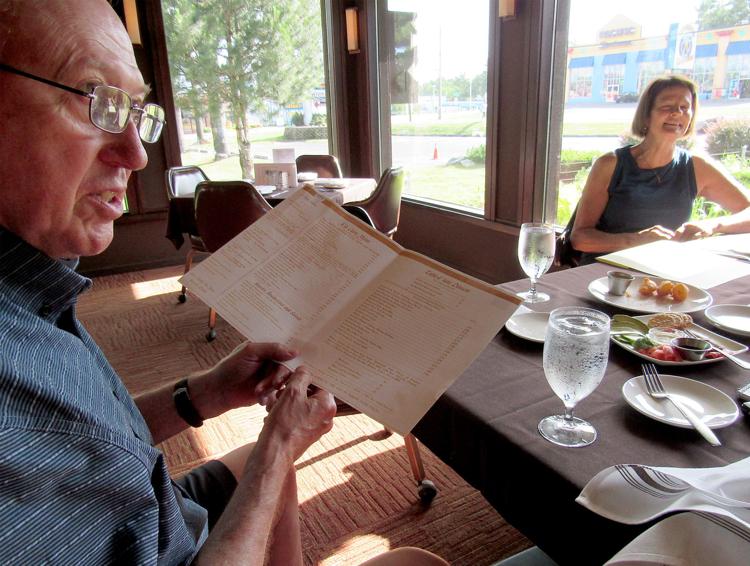 Wimmer, 44, is charged with maintaining its character, highly regarded food and a staff of 65 people, some of whom have been with the 220-seat, 12,000-square-foot establishment for decades.
The customers can include a who's who of Wisconsin Dells business owners but also regulars who make pilgrimages from out of town and tourists who consider a meal at the Del-Bar just as important as a Duck ride, catching a show at Tommy Bartlett or strolling Downtown Dells each summer.
"My thing is I'm not coming in to change anything," Wimmer said. "It's really to come in and keep the tradition going and focusing on being true to who we are and going after that next generation of diner."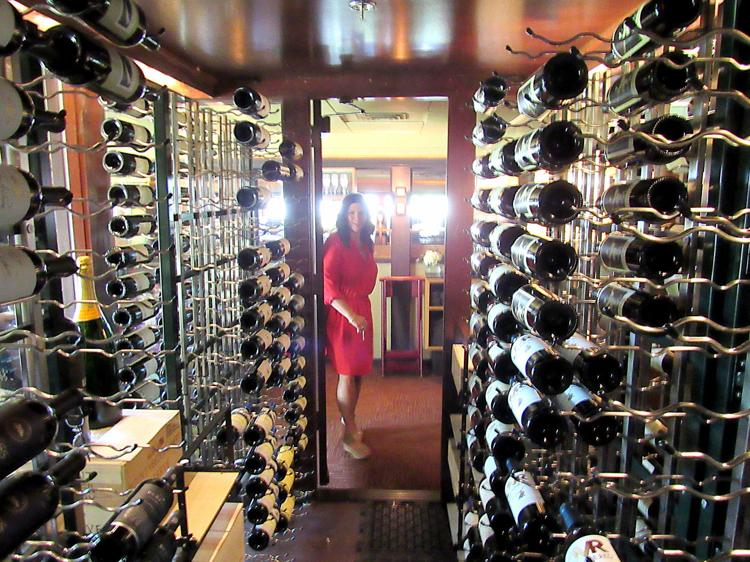 Jeff Wimmer and his wife, Jane, have reduced their roles in the restaurant while Amy Wimmer has been busy for the last eight weeks getting not only re-accustomed to the business but shaking hands and sharing hugs with longtime customers. Some remember her from when she worked at the place in high school and during the summer while home from college.
"It's just perfect timing for her," Jeff Wimmer said of his daughter. "If we had to retire and sell out to some corporate entity it wouldn't be the same."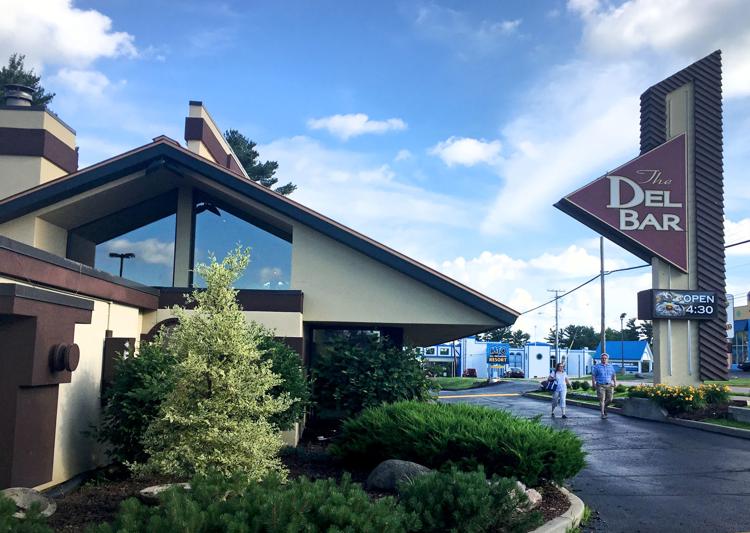 Supper club resurgence
Supper clubs throughout Wisconsin have undergone a resurgence in popularity over the past 10 years. The state Department of Tourism regularly promotes the dining style and even has a searchable database on its website. Supper club menus have been replicated in more urban settings like at the Old Fashioned on Madison's Capitol Square and at a concession stand at the Kohl Center. Wisconsin-based travel writer Mary Bergin in 2015 published a book with 60 recipes from 40 Wisconsin supper clubs and considers the Del-Bar one of the "most stylish supper clubs" in the state.
"The Wimmers' introduction of fresh oysters to the Del-Bar menu, back in the 1960s, was pretty exotic for the Midwest," Bergin wrote in an e-mail. "Oysters Rockefeller and oysters on the half shell remain on the appetizer menu. Although not unprecedented among supper clubs today, those offerings add to the Del-Bar's reputation for sophistication."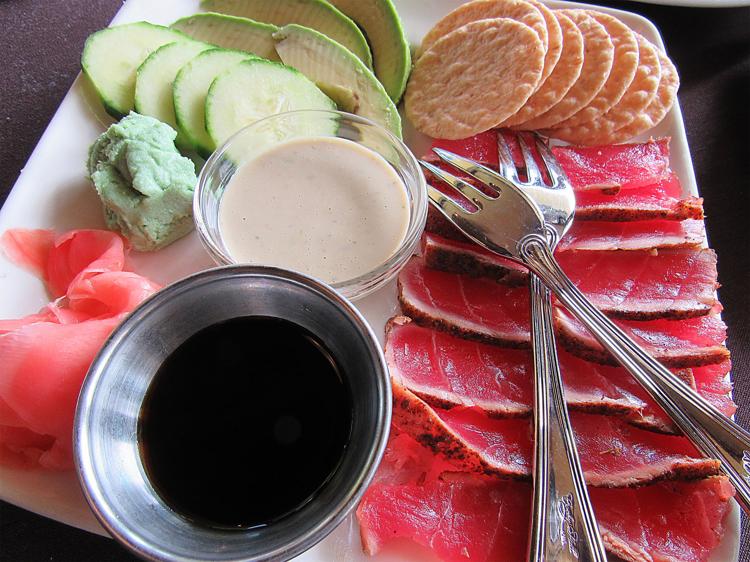 The Del-Bar is located next to the Flamingo Motel and just a few hundred feet from The House of Embers, a supper club founded in 1959 in part by a former bartender at the Del-Bar, Wally Obois. The region is home to other classic destinations like Field's at the Wilderness and Ishnala Supper Club, which overlooks Mirror Lake. Waterparks and spas have added their own fine dining experiences. In addition, scores of other dining options have been added as the more than $1 billion tourism economy of Wisconsin Dells has blossomed into a year-round destination that includes conventions and conferences, golfing, youth sports, weddings and shopping.
The Del-Bar menu includes steaks from Neesvig's in Windsor, hamburgers and filet mignon topped with thick slices of bacon from Nueske's in Wittenberg and deep fried cheese curds from Sassy Cow Creamery in Columbus. Scallops, shrimp Dijon, Key lime pie and chocolate tortes are among the items that have been on the menu since at least the early 1950s when a 24-ounce broiled T-bone steak was $4.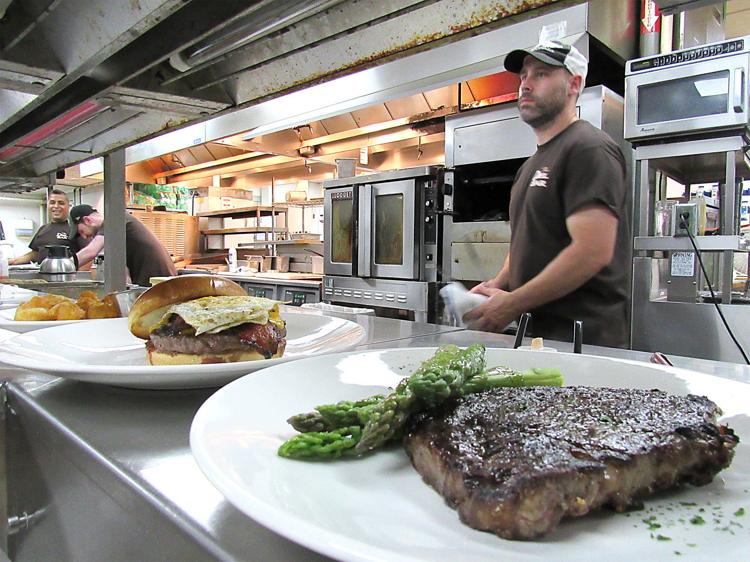 Regular customers
The restaurant was a favorite of showman Tommy Bartlett, who typically sat in a corner booth at table 20 near the steps leading from the main entrance to the bar. When Bartlett, who started his water ski show in 1953, died in 1998, he was buried with a light bulb from above his favorite table at the Del-Bar.
"When Tommy was getting up in age, his sight began to fail," said Tom Diehl, his longtime friend and also a Del-Bar regular. "Every time Tommy came to the restaurant, the staff would immediately change the light bulb from a 25-watt to a 150-watt bulb so Tommy could read the menu."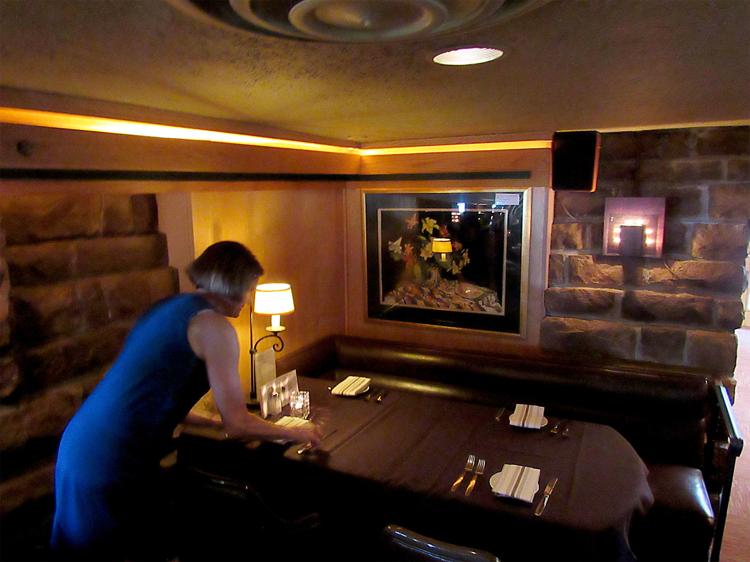 Crocks of cheese spread and crackers are happy hour staples while a walk-in wood and glass wine cellar kept at 58 degrees can hold over 2,000 bottles of wine. The walls are adorned with paintings by Amy's aunt, Mary Alice Wimmer, who also has her work in the permanent collections at the Chazen, Madison Museum of Contemporary Art and the Milwaukee Art Museum.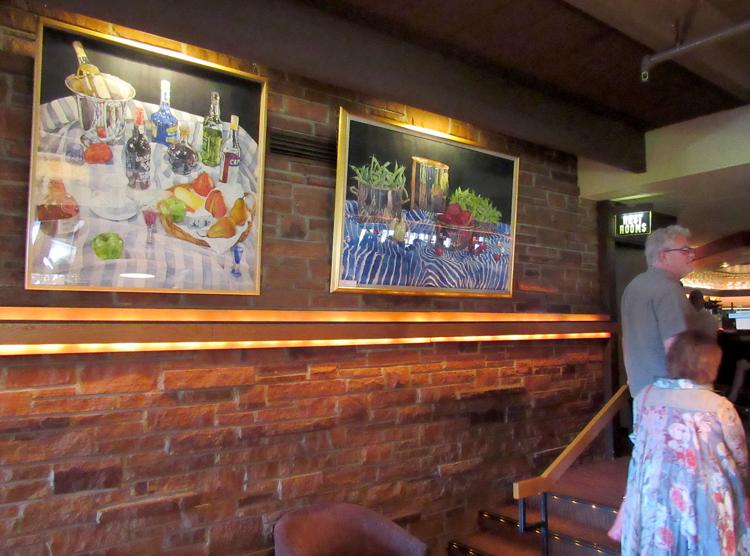 Jim and Michele Rabideau of Muskego have been coming to the Del-Bar as a couple for over 30 years. On Wednesday of last week, they were seated at a window as they celebrated their 37th wedding anniversary. Michele first came to the Del-Bar in the early 1960s with her parents.
"It has a certain sentimental value to us," Jim Rabideau said. "We just love it."
Some customers reminisce about the Friday night seafood smorgasbord, Sunday brunch buffet and the live piano music, all three of which have been discontinued.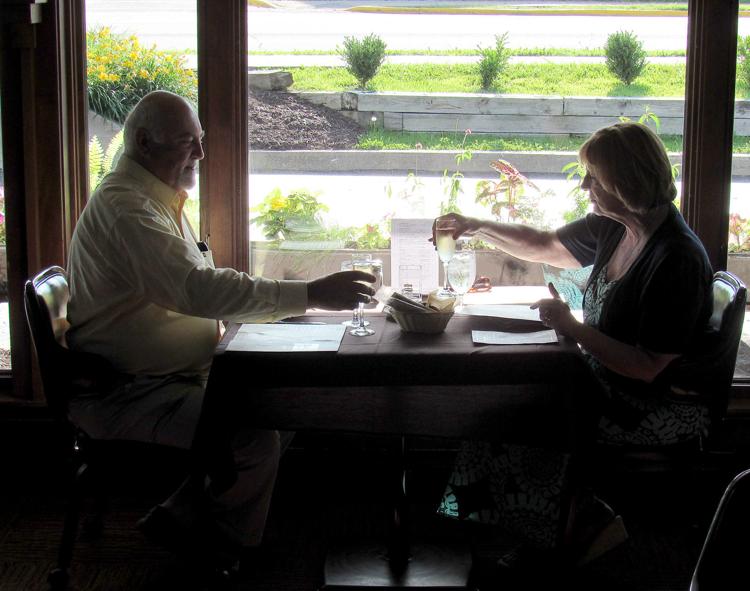 Theresa and Michael Dosher make the 45-minute drive from their home on Madison's Far West Side three to four times a year to dine at the Del-Bar. For last week's visit, they booked a night at the Hilton Garden Inn located next to the restaurant.
"Why bother going home," Michael Dosher said. "There are great restaurants in Madison but we really like the ambience and the food here."
"It's the only reason we come up here," added his wife, Theresa.
Family history
Amy Wimmer's grandparents, Jim and Alice Wimmer, grew up in the Dells area and in the early 1930s attended UW-Madison where Alice studied home economics and Jim played quarterback for the Wisconsin Badgers football team.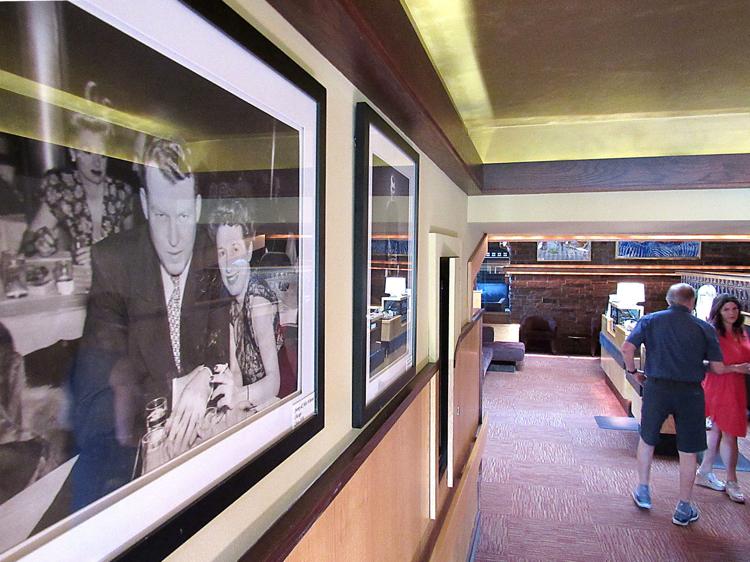 The restaurant opened in 1938 with five or six tables and a small bar area and got its name because one of the owners lived in Lake Delton and the other in Baraboo. After college, Jim Wimmer went to work for General Motors in Michigan but returned to Wisconsin and began working at Badger Army Ordnance near Baraboo as World War II began to intensify.
But in 1943, his life, and that of the Wimmer family, took a major turn when Andrew "Poppy" Waterman, whose family would later open Noah's Ark and several other businesses, insisted on loaning Jim $500 to buy the Del-Bar.
"It was like a little house," Jeff Wimmer said. "There was virtually nothing between the (city of Wisconsin Dells) and Baraboo. It was like a desert."
The business was renamed Jimmie's Del-Bar and was expanded in 1952, 1963, 1980 and 1990 with each addition designed by James Dresser, a protégé of Frank Lloyd Wright and a regular customer and friend of the Wimmers.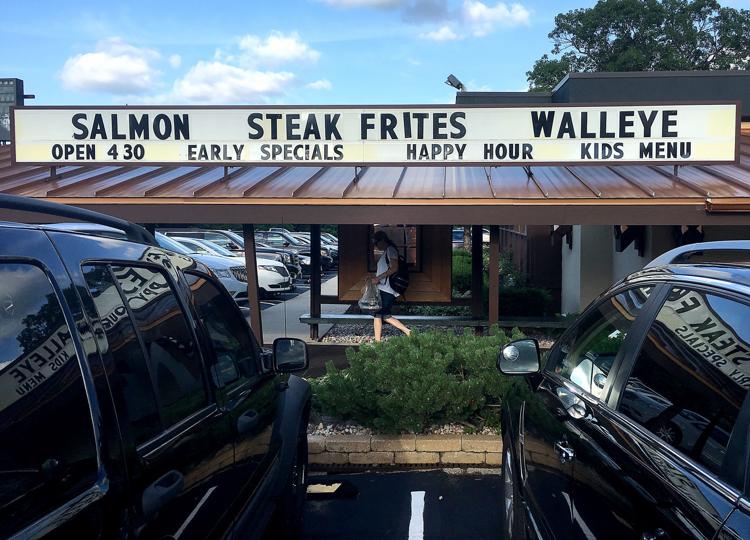 Jim and Alice purchased beef and vegetables from local farmers and fish from trucks making their way from Lake Superior to Chicago. Jeff Wimmer took over the family business in the mid-1970s after attending UW-Madison and a stint in the U.S. Navy. Jane joined the business in 1980 and later married Jeff.
After college and being told by her father that she needed experience elsewhere, Amy Wimmer ventured to Colorado where her brothers had a landscaping business in the Boulder area. One of their clients was the owner of a start-up company that sold networking and data cables. Wimmer was hired as an office assistant for $13,500 a year as just the second employee of CCX Corp, a company today with about 250 employees and $20 million in annual revenues.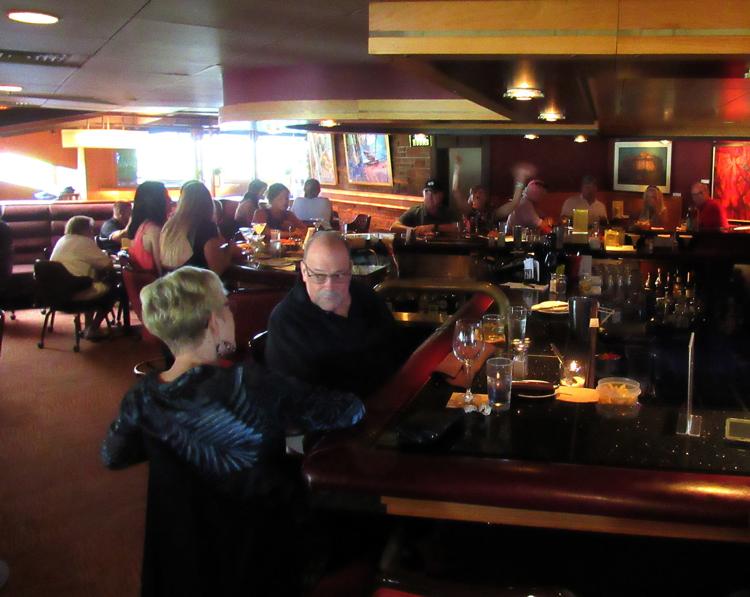 )Wimmer later traveled the country in her role as vice president of sales and in the process became immersed in fine dining and wine where she experienced some of the best restaurants in the country and learned the ins and outs of operating a business.
"I grew with the company and did every position possible," Wimmer said. "It allowed me to understand how a business works. Really, looking back, the advice my dad gave me is probably the best advice I could have gotten."
Stay up-to-date on what's happening
Receive the latest in local entertainment news in your inbox weekly!