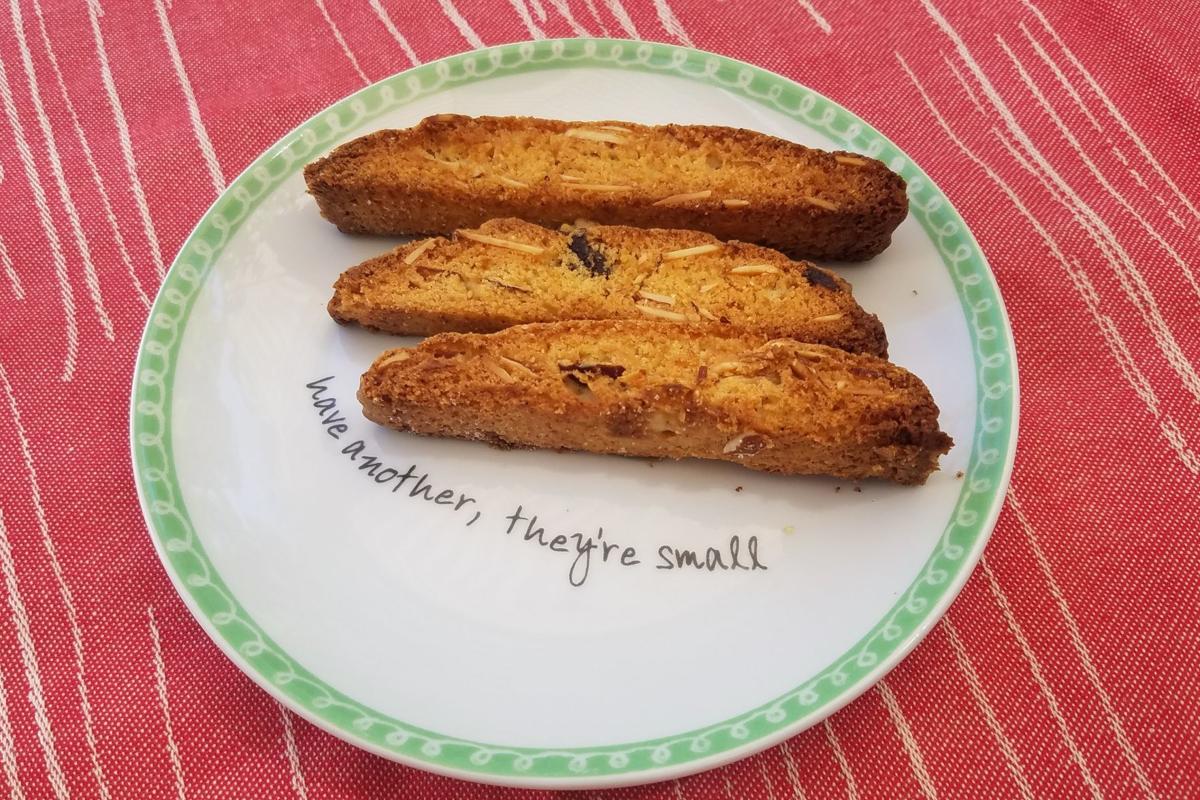 As Madison passed the 100-day marker of coronavirus closures, I decided to cook 90.
The premise is that, for 30 days, you "cook" breakfast, lunch and dinner every day. You don't repeat a dish more than twice except at breakfast. You get three passes, ostensibly for things like a wedding or a dinner with friends (less relevant these days).
Salad counts as cooking. Cheese and crackers don't. The idea is to wean yourself off granola bars, bottled dressing, takeout and microwave meals.
"Cooking is a healthy behavior," Tamarkin writes, "physically, mentally and financially. While COOK90 is not a diet or cleanse, it will make you feel better than you felt when you started."
I read about this project in 2016 when Tamarkin did it the first time and felt a twinge of jealousy. Like him, I'm happier when I cook, but restaurant critics belong in restaurants. (I know, poor me.) Returning to his recipes after months of doing just what Tamarkin suggests was an unexpected pleasure.
"Cooking can be stress relief, even an act of mindfulness," Tamarkin writes. "I'm in the moment, cooking dinner, and finding that that's a much better place, mentally, to be."
"COOK90" retails for $27. Unless indicated, all of these recipes can be found online at Epicurious.com, where Tamarkin is the digital director. More about #COOK90, including "what counts as cooking," can be found there as well.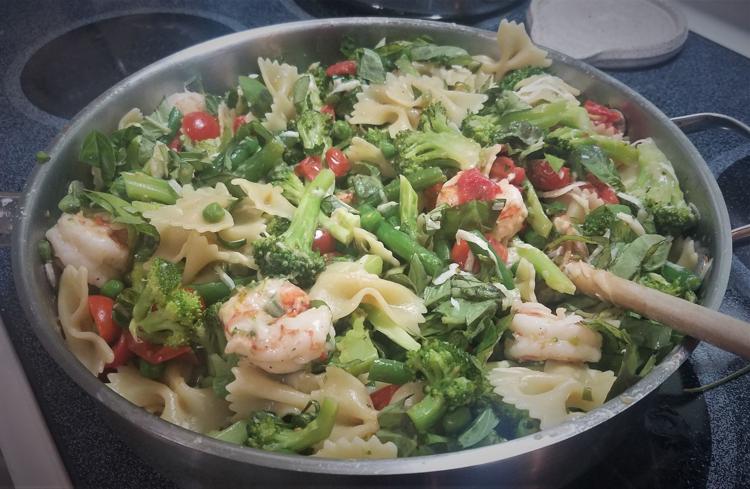 White beans with garlic, thyme and red pepper flakes — I prepped for my first week on "COOK90" with a little pre-cooking. I had some cassoulet (tarbais) beans from Rancho Gordo in my pantry and put them in a pressure cooker with a bunch of thyme we got in our CSA. These went on daily salads for a little mid-day protein. recipehow.com/white-beans-with-garlic-thyme-and-red-pepper-flakes-recipe
Crispy chicken and potatoes with cabbage slaw — I loved the dressing on this slaw, a sweet-tart vinaigrette with honey and ground cumin. Adding fresh mint from a backyard pot was a nice touch, too. If the weather's cooperative, just grill the bone-in, skin-on chicken thighs instead of smoking out your kitchen.
Shawarma-spiced chicken pita with tahini-yogurt sauce — So, fine, there's a lot of chicken in "COOK90." But it's relatively inexpensive and my partner likes it leftover, so here we are. I don't think he got to these leftovers before I did — the spice blend on the chicken, with cumin, coriander, paprika, cayenne and cinnamon, is so aromatic, so good with that yogurt-tahini sauce, I wish I'd made a double batch. Serve it over rice if you, like us, don't go through a package of pitas fast enough.
One-pot pasta primavera with shrimp — Made with freezer foods (shrimp, green peas, broccoli), lemon zest and multi-colored cherry tomatoes for sweetness and acidity, this one-pot pasta came together so fast, the rosé I'd set to chill when I started wasn't cold by the time it was done. Yes, there are three tablespoons of butter in this. Yes, you will want leftovers.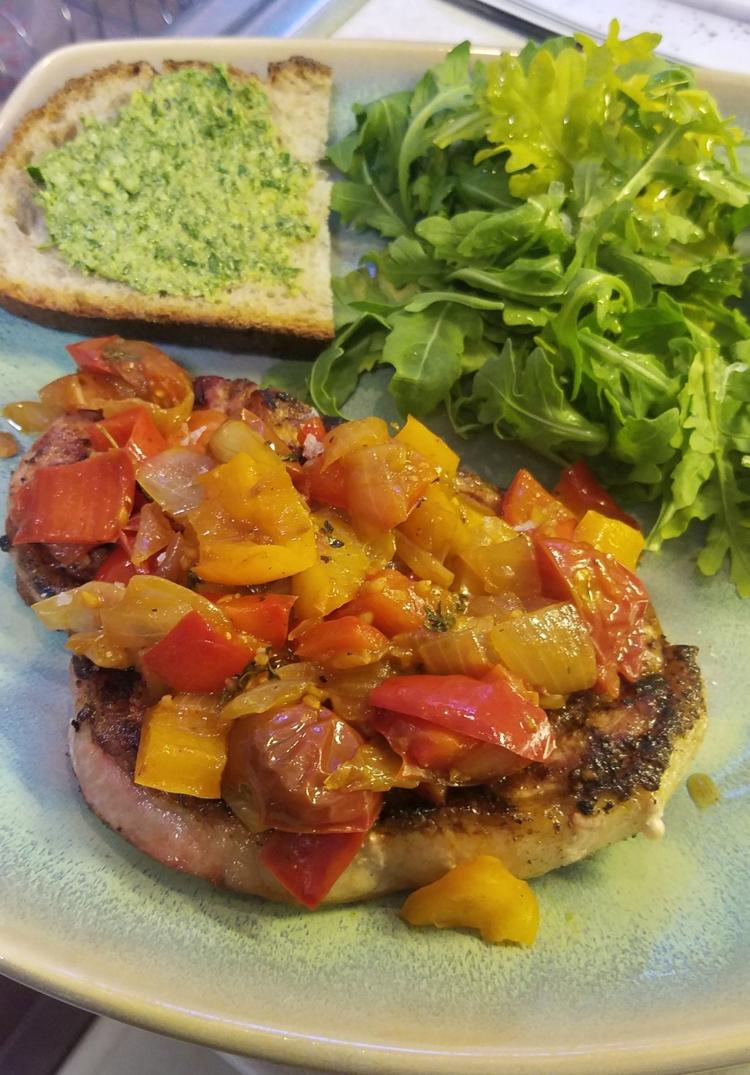 Sweet potatoes with chorizo, mushrooms and lime cream — I love a recipe that emphasizes the veggie kingdom but isn't necessarily vegetarian. I also love an excuse to whisk fresh lime or lemon into Greek yogurt and dollop that on top of stuff. Double bingo.
Vietnamese pork patty salad with rice noodles — One of my Pandemic Principles has to do with substitution. I had some ground chicken left in the freezer after I made Gail Simmons' Cajun-style dirty rice, so I seasoned it with fish sauce, sugar, lime and ginger and used it here. There's no such thing as too many herbs here. recipehow.com/vietnamese-pork-patty-salad-with-rice-noodles-recipe
Stay up-to-date on what's happening
Receive the latest in local entertainment news in your inbox weekly!