Angela Morgan, owner of Food Junkies catering, starts early to prepare her Taco Tuesday lunch specials, seasoning jerk chicken with a secret recipe of spices and herbs. The tacos are a customer favorite. 
Starting Aug. 11, Morgan will introduce her tacos to the rest of Madison at the 4th annual Black Restaurant Week.
"I'm overwhelmed with joy right now," Morgan said. "I'm excited for the people of Madison to try the food I create from the soul."
This year's Black Restaurant Week will start Sunday, Aug. 11 and run through Sunday, Aug 18. This year's theme, "Harnessing the Power of Black Excellence," represents the power that black restaurants hold, according to Camille Carter, president of the Black Chamber of Commerce.
"We want people in Madison to know that black businesses are strong and successful like any other establishment in the city," said Carter.
The Black Chamber sponsors Black Restaurant Week as a way to promote black businesses and to bring attention to the overall economic impact black-owned restaurants bring to the city of Madison.
"Madison has some highly skilled black food places, and we want people to be aware that these establishments do exist here," Carter said. "This week is all about exposure and promoting these restaurants to the community."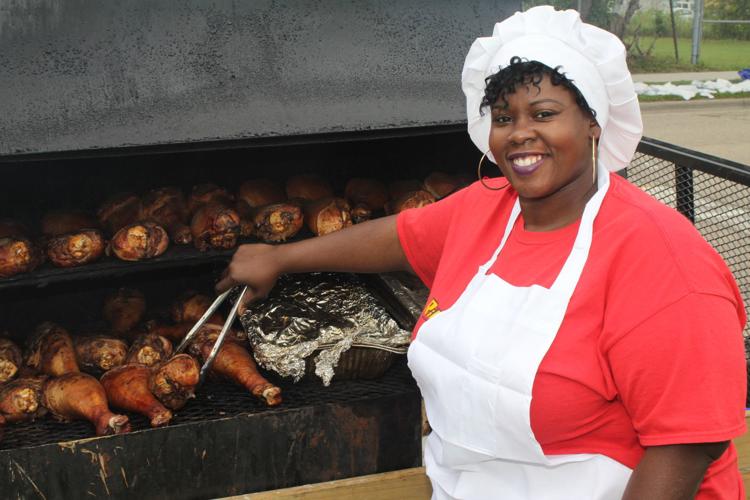 This year the event will include seven restaurants, nine food carts, three dessert makers (making cakes, pies and chocolates) and six caterers. Restaurants like The Anointed One, McGee's Chicken, and Buraka are all set to return this year. The event has also added new businesses for people to check out like Savi Cafe, which specializes in dishes like biscuits and gravy.
People can participate in this week by visiting restaurants and trying different dishes that each restaurant is known for, like a chicken special from McGee's Chicken or turkey tips from Rib Masters food cart.
If diners cannot make it to these restaurants, they can take part in the first-ever kickoff jam on Friday, Aug. 9 from 5-8 p.m at Badger Rock Neighborhood Center. There they can try each participating vendor's food, which is key for catering companies without a brick and mortar space. 
"This kickoff event is very big for me," Morgan said, "because this gives me the opportunity for people to try my food and not have to worry about traveling to pick up their orders."
A'Tonye Marsh, owner of the RibMasters food truck, knows first-hand how important Black Restaurant Week is to the community.
"Black Restaurant Week is very important because our people need to know that there are places here in Madison who cook authentic food that black people are used too," Marsh said. "This is why I participate every year."