Just outside the north entrance to Devil's Lake State Park, longtime restaurateur Michelle Koehler, with the help of her partner Randy Scott, plans to open a brewery and restaurant in roughly a week and bring a new type of establishment to the Baraboo area.
"Originally, it was just a restaurant concept," Koehler said. "It evolved into the brewery. We thought it was a niche that was missing in the community. There's a lot of wonderful wineries, there's the distillery right downtown, but there's not a brewery."
The stone buildings that make up Tumbled Rock Brewery & Kitchen sit on slightly more than 2 acres. Koehler referred to the aesthetic as industrial-modern. She has operated the Ravina Bay Bar & Grill in Wisconsin Dells for years and said she and Scott had been trying to find a place to open a restaurant before she suggested there should also be a brewery.
Between indoor accommodations and outside space, the business will be able to seat about 200 people. While plans began more than a year ago, Koehler said construction had slowed its pace and delayed their original opening date.
"We're about two months behind," Koehler said with a laugh. "We're probably on Plan Z. It was ever-evolving, always; which was fun."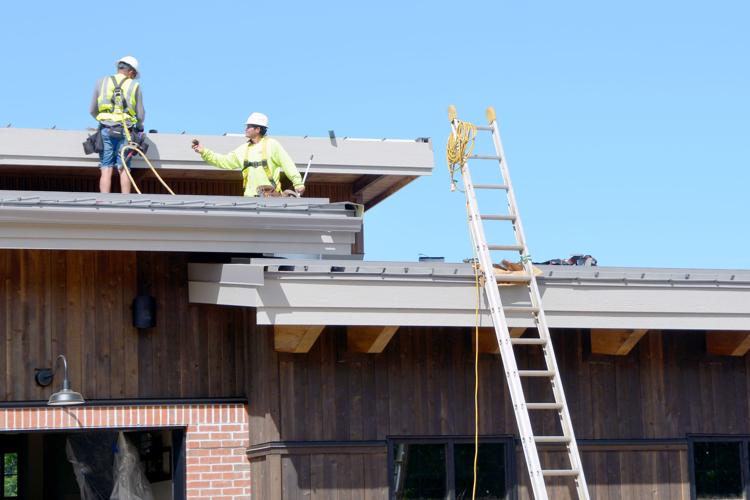 The brewery will operate on the former site of Farm Kitchen Restaurant, which was taken down with a controlled burn in December. Koehler said plans changed multiple times, in part, due to the existing buildings and consideration for whether to use them as a part of the new business before nearly all were taken down.
On Friday, workers laid asphalt for the parking lot near an old barn left on the property. They broke ground in November, Scott said.
Construction continues on the brewhouse, which will include a tap room and a private space for guests that can seat roughly 30. Large glass doors will open vertically, allowing easy walking between outside activities and the brewhouse bar. Koehler said the building likely will be open within a month. The brewhouse sits on the north side of the property roughly 150 feet away from the restaurant building.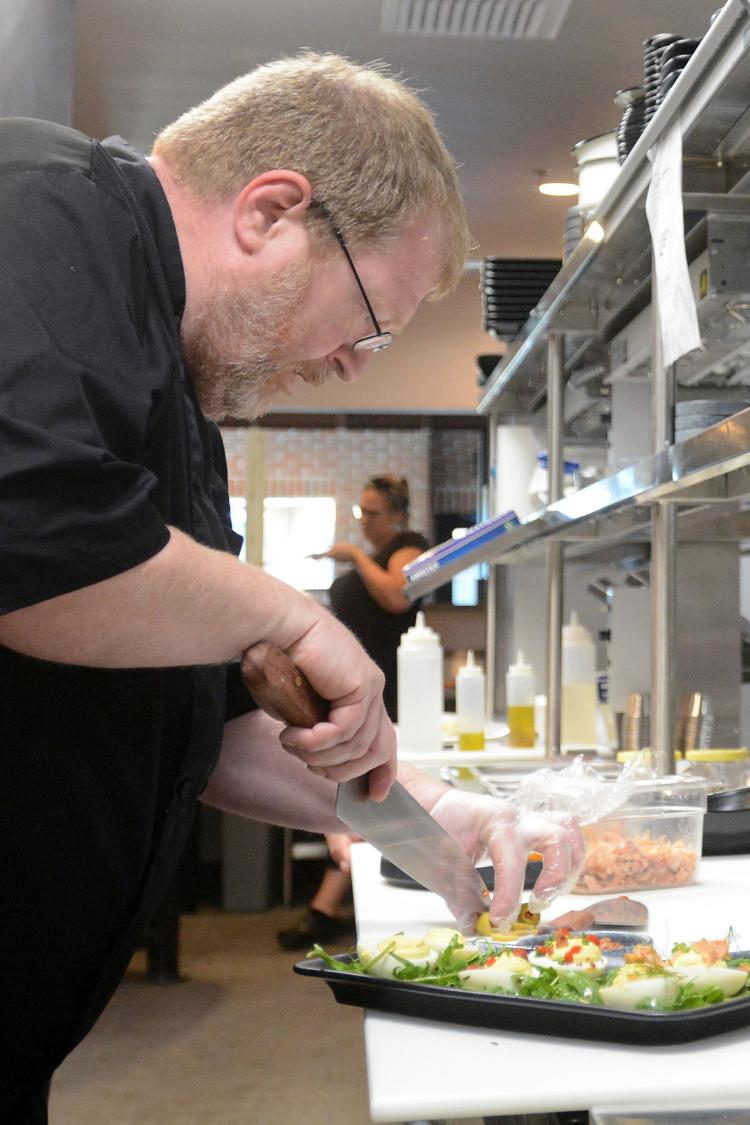 Planners intend to install astroturf between the brewhouse and the restaurant to allow for game play like bags and table tennis. There will be fire pits nearby for people to enjoy the area at night. An indoor lounge area near a fireplace has board games for entertainment while restaurant seating outlines a three-sided bar in the center of the open concept space.
Brewhouse
Brewer Erica DeAnda plans to bring "a variety of beers" to the brewery. She celebrated her second year living in Wisconsin on Friday. A native of Oakland, California, DeAnda said she's looking to bring her own tastes to the Midwest.
"My personal beer style is a lot more on the traditional side," DeAnda said. "So I do a lot more West Coast IPAs, I'll do a lot of English-style beers, like bitters, mild; I do like to do a lot of dark beers as well. I'll do a couple of trendy beers here and there, but that's not so much my style; I'm more of an old-school brewer."
They plan to host flagship beers in the future and likely create seasonal offerings. DeAnda said when she first tried Madison-based Ale Asylum's Hopalicious, she fell in love with the beer similar to her own style.
"Blew my mind," DeAnda said with a laugh.
While Tumbled Rock awaits completion of its brewhouse, Koehler said the brewery temporarily partnered with Ale Asylum to host their beers for a few weeks before DeAnda can begin creating her own.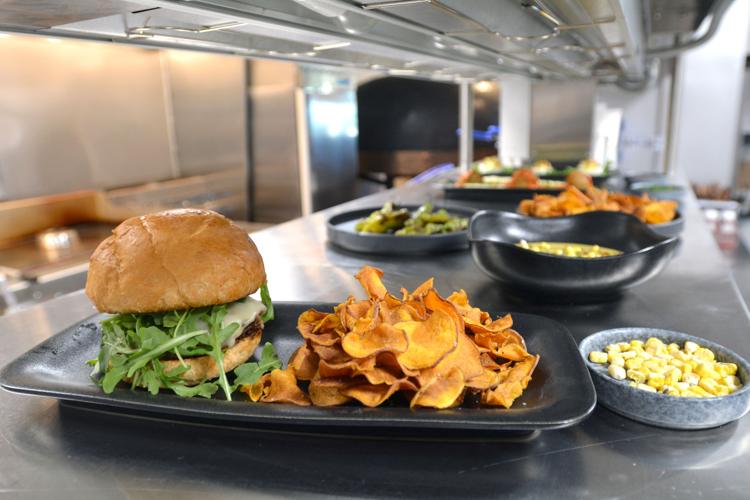 "I loved Michelle and Randy's vision," DeAnda said of looking forward to working at Tumbled Rock as a community-based brewery. "I just loved everything they were doing. It fit in perfectly with what my style is."
Head chef Lance Tonkinson has been tweaking recipes for the business opening. Tonkinson also said he preferred working at a restaurant where the owners are involved in everyday operations.
"A creative owner who has a vision and a dream of their own instead of some big monstrosity," Tonkinson said. "There's a connection between the owner and the creativity of the business. It's more one-on-one."
Food options will combine "old world" and "home food" cooking to bring them "to the next level and kind of put a new twist on it," Tonkinson said. Like food people used to eat when they were young but with a grown up element, Koehler said. The wood-fired oven will cook roughly eight signature pizza recipes.
Tonkinson said there will be vegetables available throughout each dish with vegan-friendly options, and "full flavors." They also plan to bring in new produce that people in the region or throughout the state may not have heard of before.
"There's plenty to offer for people who want to share some food, but there's plenty for people who just want their own," Tonkinson said. "That kind of brings in sort of a communal sense to the meal, brings that sense of community back to the table."