The idea was hatched last fall when Ryan and Zak Koga went to an auction.
They were at Ale Asylum, which had closed in July and was liquidating its equipment at its Madison brewery near Dane County Regional Airport. The Kogas purchased a stainless steel, 40-barrel bright tank now used to clarify and carbonate batches of beer at their Karben4 Brewing Co. facility on Kinsman Boulevard on Madison's North Side.
But they also picked up, at no cost, 3,000 empty Hopalicious cans that were headed to a recycling center.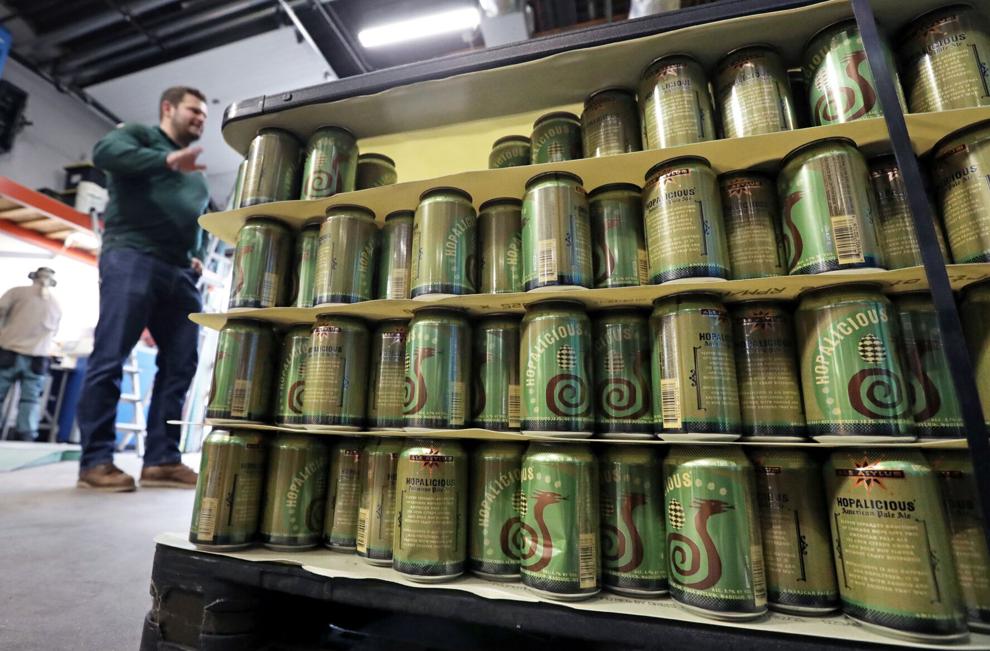 The wheels began to spin, and on Wednesday a deal was signed that not only gives the Kogas the right to make one of Madison's most well-known craft beers but other Ale Asylum brands. The purchase of the recipes, marketing and other intellectual property comes a year after the Kogas purchased craft soda company Wisco Pop and moved it from Viroqua, and at a time when the brewery is ramping up making beer for other companies.
The whole goal is to make sure that the facility is used to its fullest and that revenue streams come from a wide range of avenues in a highly competitive and saturated craft beer market, those same conditions that forced Ale Asylum in 2022 to close its doors after 16 years.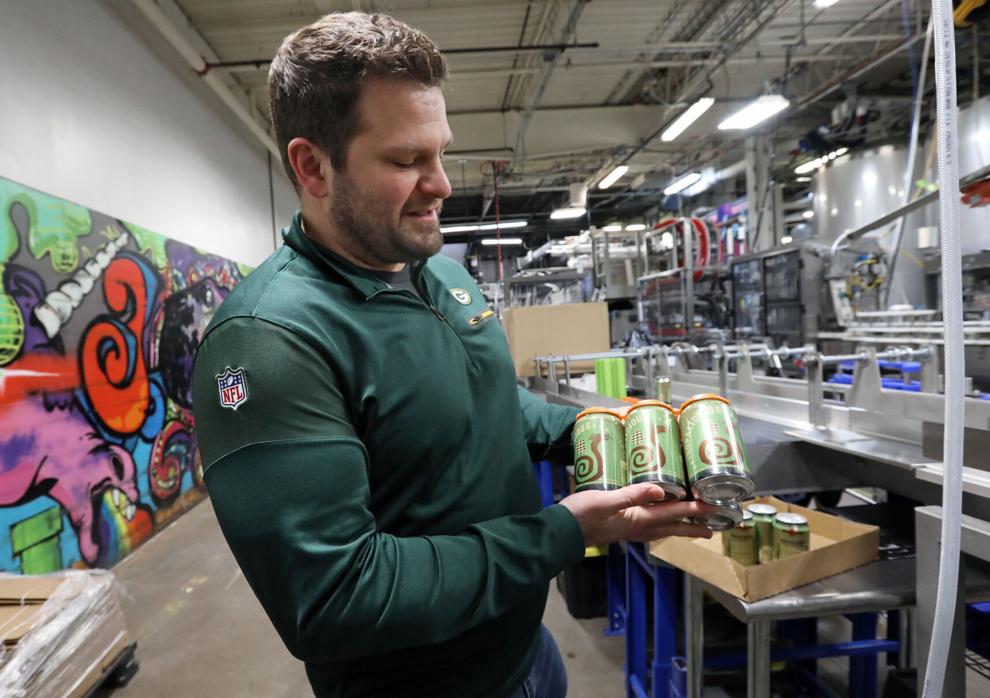 "There's a certain amount of revenue you need to stay solvent. You can't run at half capacity and expect to say open," Ryan Koga said Thursday. "It made good business sense. (Ale Asylum) was a brand worth bringing back to make sure it didn't fade to nothing. I didn't want it to be part of history."
The first batches of Hopalicious were produced and canned this week and will be served Wednesday at the brewery's tasting room. Distribution to bars, restaurants and retailers will follow later next week.
It's unclear when and what other Ale Asylum brands — like Ambergeddon, Motorhead Road Crew, Velveteen Habit, Madtown Nutbrown, Bedlam and Unshadowed — will be brewed, but Ryan Koga said Oktillion would likely be ready for Oktoberfest celebrations this fall.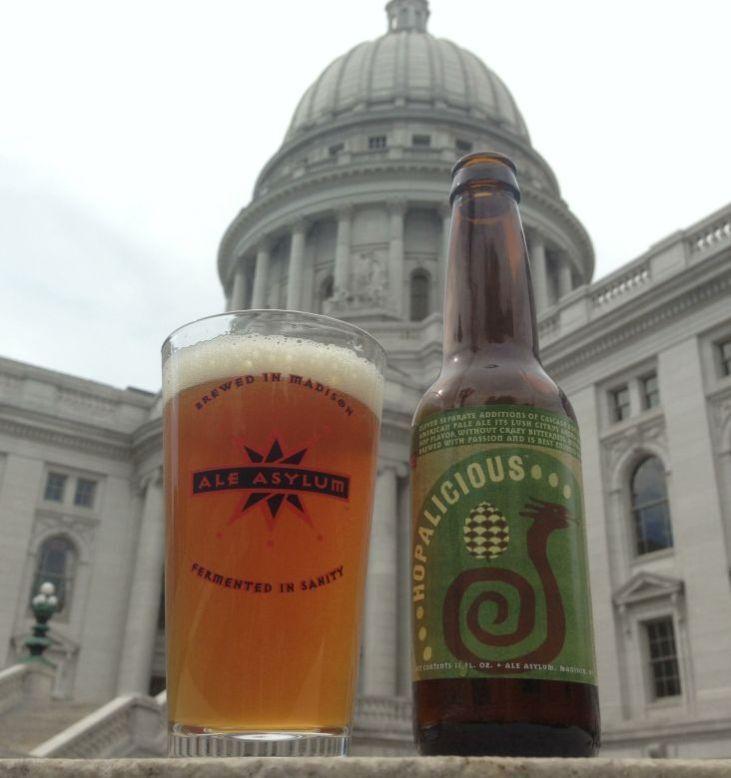 The Kogas also are contemplating opening an Ale Asylum tasting room elsewhere in the Madison area, but for now Ale Asylum beers will be on tap in the Karben4 tap room next to drafts of Fantasy Factory IPA, Peach Haven Lager, Midwesty Pilsner and more than 40 other offerings from the Karben4 brewery.
Home again
The purchase brings Ale Asylum full circle as the brewery was founded in what is now the Karben4 space in 2006 before moving into a multimillion-dollar, 45,000-square-foot facility in 2012. That move allowed the Kogas to open Karben4.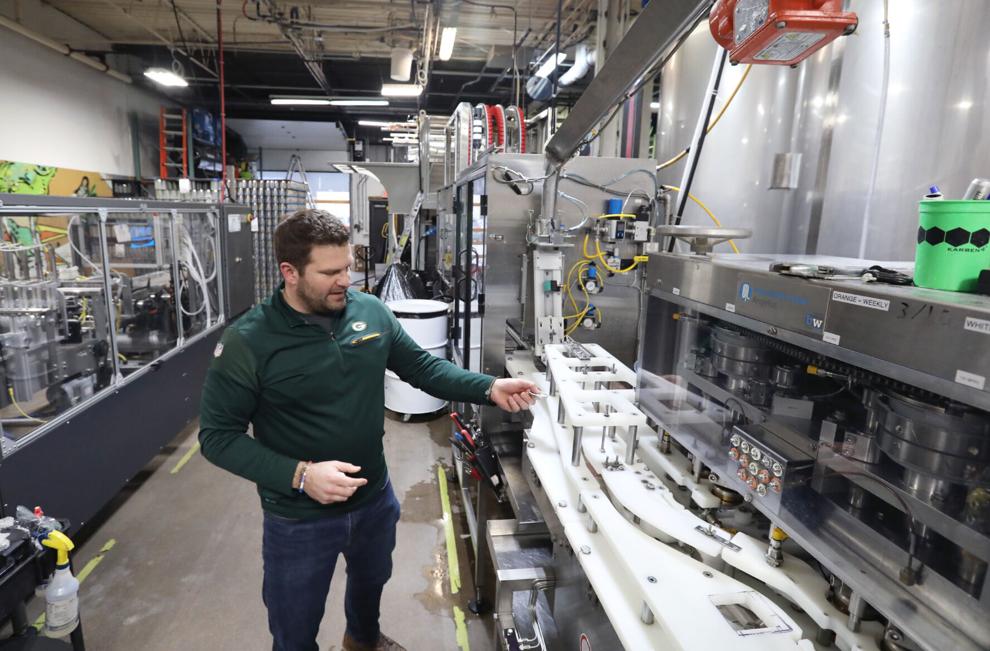 "We're making Hopalicious back home," Zak Koga said during a tour Thursday. "I think we have a great responsibility to be good stewards of a Madison and Wisconsin staple. Hopalicious is on a lot of people's beer list, and we wanted to keep it that way. There's a whole big greatest hits album we can start putting together of many, many beers of 16 years of brewing."
The purchase did not include the former Ale Asylum brewing facility at 2002 Pankratz St.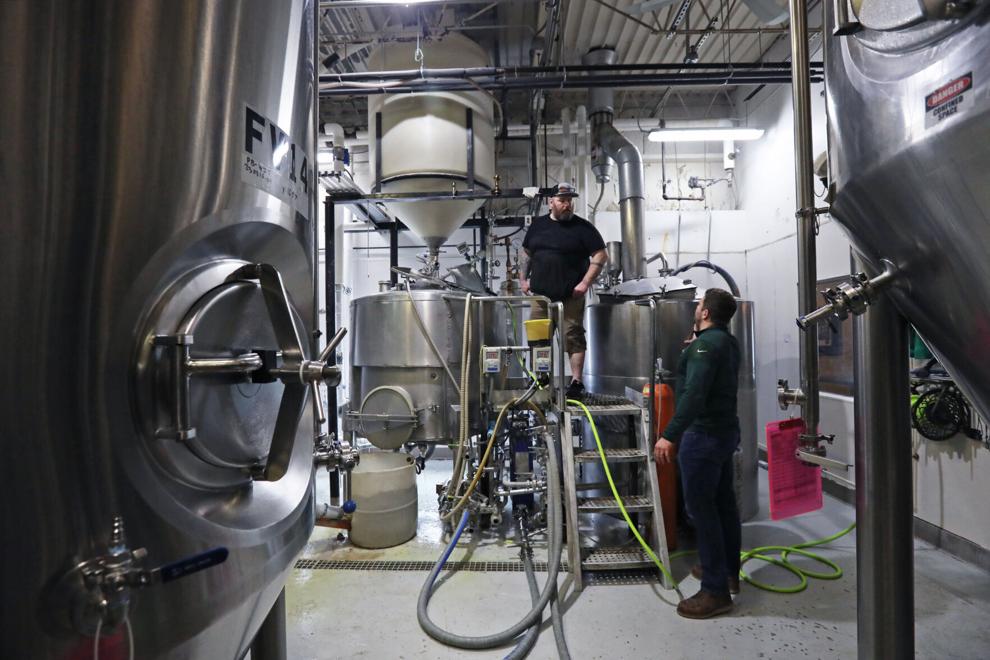 When it moved into the facility, Ale Asylum, had its eyes on producing 100,000 barrels of beer a year. But as the craft brewing industry continued to expand with more breweries and an endless lineup of new beers, Ale Asylum was unable to stay afloat. In 2021, the company closed its taproom and kitchen and was put up for sale before production ended in July 2022 when a potential buyer backed out of a proposed deal.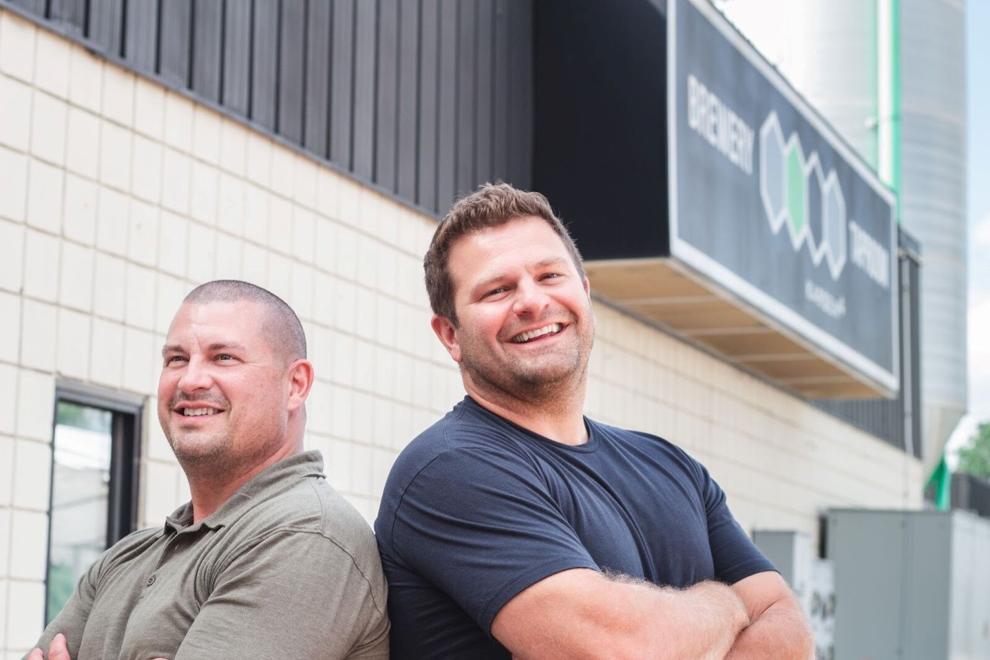 Karben4 was founded three years after Ryan Koga became brewmaster at Yellowstone Valley Brewing Co. in Billings, Montana, but wanted to move back to Wisconsin to be closer to family. His Madison brewery is now known for its Fantasy Factory line of beer that includes an IPA but has expanded over the years into several different styles that include a Maibock Ale, Milk Stout and fruited flavors like grapefruit, mango and pineapple.
Production and expansion
About 50% of Karben4's 10,000 barrels of production in 2022 was its own brands, with the other 50% coming from contracts to make beer for other companies. Zak Koga said he expects Ale Asylum beers to account for about 15% of the contract production since the Kogas, not the brewery, own the Ale Asylum brands.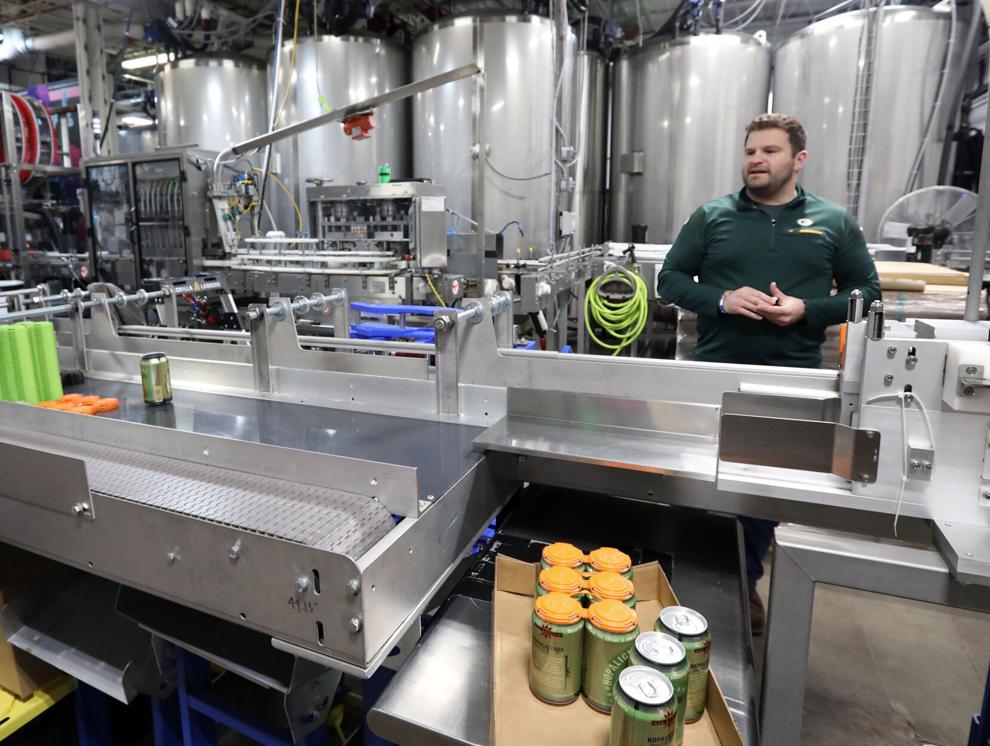 But to accommodate the growth the brewery has expanded. It recently added a new canning line that can fill 100 cans a minute, more than double the speed of the previous line, while an automated packaging line has also been added. Later this summer a 30-barrel brewhouse will be installed to complement the existing 15-barrel system, a move that will eat away at about 3 feet of the tasting room.
The Kogas this year hope to produce about 15,000 barrels of beer and soda.
"We have had to reinvent ourselves every 10 minutes over the past three years and every time we think we're making progress, our cost structure changes overnight. Our cans go from 8.5 cents to 16 cents," Zak Koga said. "I think you just have to stay flexible and keep plowing ahead, and this is part of that move."