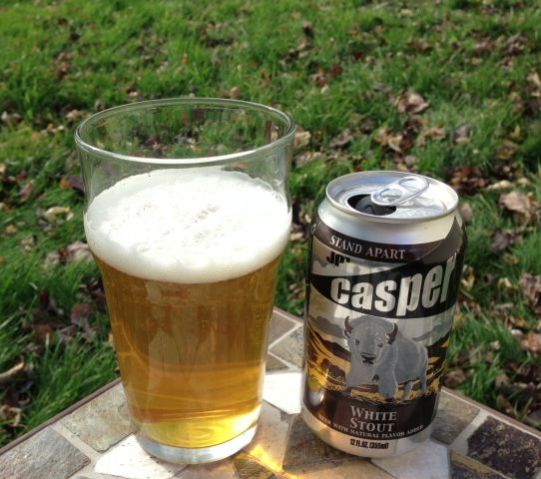 Last weekend, for the third year in a row, I was pleased to be a guest of honor at the ColoniALE Fest, a little beer festival fundraiser at the Colonial Club in Sun Prairie.
I can't blame you for being skeptical of a beer fest at a senior center, but there's a simple reason I've returned twice to speak and hobnob at ColoniALE: It's a lot of fun. It's well run, it's a good, manageable size and it's well stocked with brews to please novice to intermediate beer enthusiasts. The presence of the Sun Prairie Wort Hogs homebrewing club doesn't hurt either.
One of my talks this year focused on how just four basic ingredients can yield an incredibly broad palette of flavors in beer, thanks to the wide variation in malted barley, hops, yeast and even water chemistry.
With different combinations of these ingredients and varying techniques used to deploy them, we can get a light, crisp pale lager and a dark, complex Belgian quadrupel and we can call them both beer.
But brewing has not always been the relatively exact craft it is now. Centuries ago, the vast majority of brewers were home brewers. Some didn't have hops growing in their area but did have lots of some other bitter herb like lavender or mugwort. Or perhaps wheat or rye were plentiful, but barley was scarce.
So they improvised and came up with what might then have been weird beer but today might be a broadly accepted use of a nontraditional ingredient.
Chocolate is one of the ingredients that is so commonly used in porters and stouts that its inclusion barely qualifies as weird beer. Unless, that is, it's applied to a very different style of brew, in which case it becomes the weirdest beer at ColoniALE 2013.
JP's Casper White Stout
Style: They can call it whatever they want, but I'll call it what it is: a golden ale brewed with chocolate.
Brewed by: James Page Brewing Co., a division of Stevens Point Brewery, Stevens Point. James Page was founded in Minneapolis in 1986 when the craft beer movement was just getting started, but after more than a decade of success, the brewery foundered and failed. Point bought the brand in liquidation in 2005 and relaunched the brand this summer as "JP's." Point and James Page share a brewmaster, Gabe Hopkins.
What it's like: The chocolate stout is a well established style, with landmark entries from English brewers Samuel Smith and Young's and a rock-solid Wisconsin offering, Sand Creek Oscar's. But despite the name, Casper doesn't get there, rendering this a beer nearly without peer.
Where, how much: JP's beers come in six-packs of 12-ounce cans with wraparound cartons, found mostly at larger craft beer stores. I found my Casper at Woodmans East for $7.49.
The beer: Like all white stouts, Casper pours the gold of a sunny November afternoon with a thick white head. The aroma and flavor are defined by the chocolate, and not the bitter, dark kind most commonly found in real stouts but a sweet, almost milk chocolate character. But it doesn't overwhelm the beer, though, with basic light malt and just enough hops to prevent the chocolate from carrying too far into the finish. If you have a sweet tooth, it's pretty drinkable; if not, a whole 12 ounces, let alone a six-pack, will be a chore.
But let's be real about what makes a stout a stout. It's the dark malts and the roasty flavor and aromas they bring to a beer. Chocolate — particularly the sweet kind Casper brings to bear — is wholly optional, and the idea that its presence in a beer makes that beer a stout is the most basic of logical fallacies. The "white stout" on the label is meant to be provocative, and I guess to a beer geek like me, it worked.
Booze factor: At 6 percent, Casper's ABV is more stout than golden ale.
The buzz: Casper is the only beer in the new JP's line that's an overt oxymoron, but it's not the only weird beer. There's Ould Sod, a mashup of an Irish red ale and an India pale ale; A Capella, a gluten-free pale ale; and Yabba Dhaba, a porter infused with chai tea.
I had the latter at a beer festival this summer and it was one of the more intriguing pours of the day, even if that small sample seemed like enough.
At this point, James Page looks like an interesting side project, a label under which to put some oddball recipes that don't fit with the personality of the traditional Point label or the brewery's Whole Hog series of limited, "big" beers.
That approach has worked well with its Ciderboys line of ciders, which appears to be a commercial and critical success. I don't see the same happening for JP's, not because the brews aren't well done but because weird beer is such a narrow niche.
Bottom line: 2½ stars (out of four)