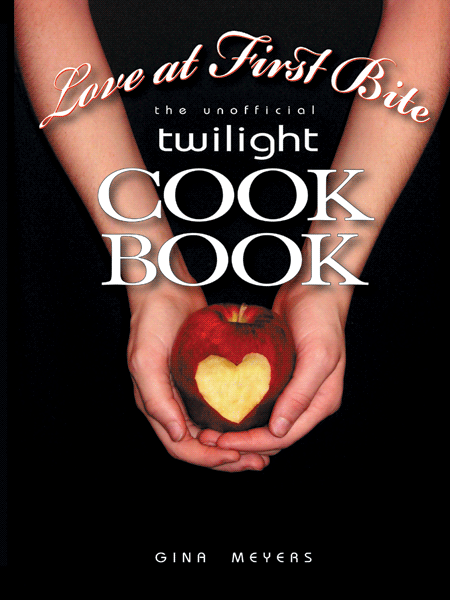 Team Edward, Team Jacob: Unite!
There must be something to agree on in "Love at First Bite: The Unofficial 'Twilight' Cookbook," by Gina Meyers.
Inside you'll find delectable dishes inspired by the "Twilight" series, including Wolf Pack Waffles, Edward's Cornflake Chicken, Vampire Venom Punch and more.
And there's plenty of stuff for the fan to devour, including a "Twilight" party planning checklist and trivia bits about the series.
The book, in paperback, is $14.95.
So you want to know exactly where your meat comes from?
Bolzano Artisan Meats of Milwaukee is offering a whole hog butchering class on Aug. 1 from noon to 3 p.m., starring a pasture-raised heirloom 250-pound hog, which will be turned into finished cuts ready for the kitchen.
The class will be led by Scott Buer, and students will have plenty of hands-on cutting time. All the pork goes home with them.
Bolzano is located at 3950 N. Holton St., Milwaukee; 414-426-6380.
Kitchen not so confidential
"The Competent Cook" (Adams Media), by Lauren Braun Costello, wants you to know and maximize your kitchen potential. It's a guide, a pathway to creating a solid foundation for home cooking.
The 265-page book includes tips on tools, techniques and essential recipes to master. Available for $19.95.
A cultured burst of caffeine
Move over, Frappuccino. Clear out, taurine elixirs. Bean & Body offers iced artisan coffee in sleek little cans — it's all very chic.
We like the coffee marTEAni flavor, a blend of organic whole-leaf green tea and organic coffee, perked up with spices. Buy a 12-pack of cans for $29.95 at beanandbody.com.
We won't try to pass off Q.bel's Belgian chocolate-covered wafers as health food, but they do contain only natural ingredients (no preservatives, no artificial flavors or colors and no high fructose corn syrup) … and they are delectable in their balance of sweet creamy filling, crispy wafers and smooth coating.
Two-bar packages retail for about $1.40 at fine food stores, such as Whole Foods, and select health food stores and nationwide (see qbelfoods.com for more information).
— State Journal staff, wire services
Stay up-to-date on what's happening
Receive the latest in local entertainment news in your inbox weekly!