Two artists seeking a fresh start in the Madison art scene have been selected for a new program to help develop their work.
Jamie Ho and Jennifer Bastian were recently chosen for the Dane County Emerging Artists program by the Arts + Literature Laboratory, a nonprofit community art space that is awarding rising artists a yearlong mentorship, professional development and networking opportunities and a group exhibition with Bridge Work, a multi-state project connecting Midwest artists.
Solo exhibitions of their artwork are on display now at ALL, 2021 Winnebago St., through June 30. The summer gallery hours are Wednesday through Friday from noon to 5 p.m., Saturday from 11 a.m. to 3 p.m. or by appointment.
In addition, after the artists were accepted to the program, they found out they would each receive a $400 honorarium to help support their costs for creating art.
Jolynne Roorda, co-founder of ALL, said ALL deliberately left this out of the open call.
"We really wanted people to apply because they wanted to be in the program, not because there was financial benefit to it," Roorda said.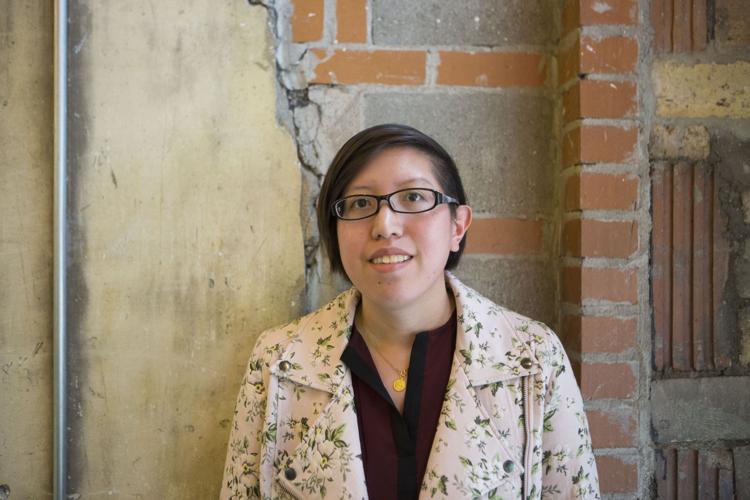 Ho's artwork is inspired by her experience as a first-generation American. Her exhibit includes a series of photographs of her family and childhood home in Fort Myers, Florida.
The name of the series is Canton Gulf, a mashup of her two worlds: Canton is the city where her family immigrated from in China and the Gulf refers to her family's home in the U.S.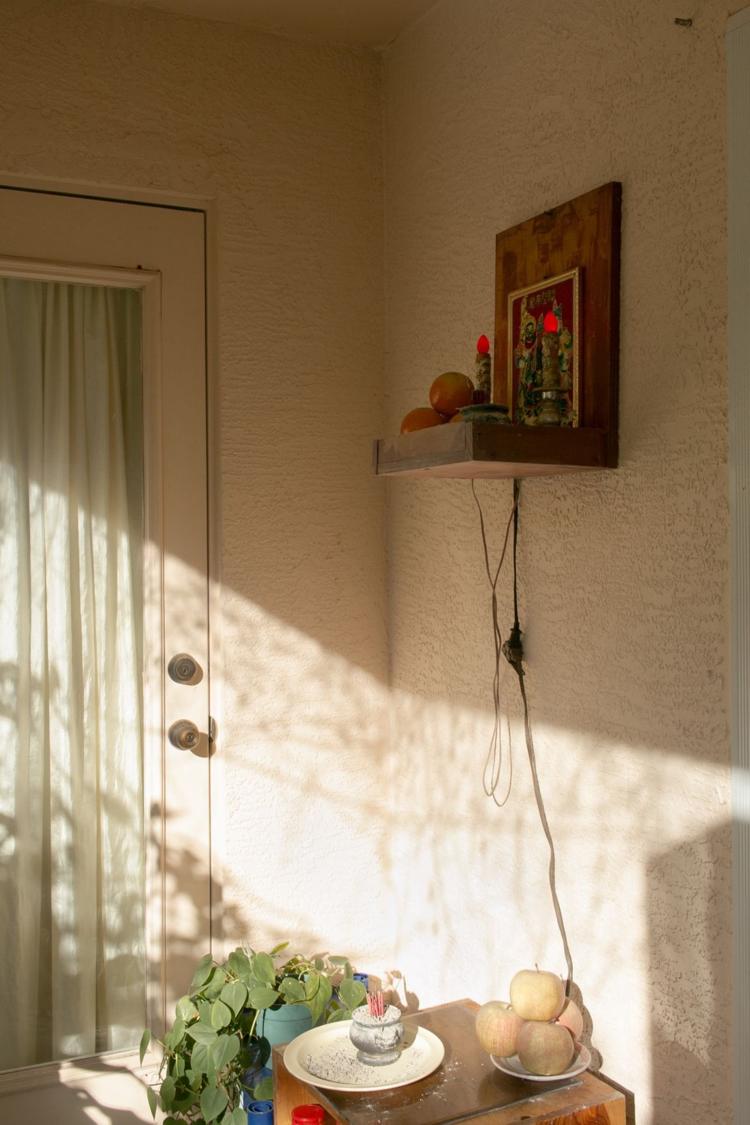 "Growing up in a very traditional Chinese household and also experiencing the world with American values, it sometimes can clash," Ho said. "It's definitely a very different experience."
Ho came to Madison from Albuquerque, New Mexico, where she went to college and stayed for six years. She lost her camera and years of art files there after a home invasion robbery.
She moved to Madison for a new start.
Ho currently works at the Department of Employee Trust Funds and does occasional freelance photography. Since arriving in Madison three years ago, Ho had not been very active in her artwork.
She realized she was losing confidence and began looking for opportunities. Ho saw ALL's open call on social media and decided to apply.
"I am excited to participate, to meet more people, to network and build connections," Ho said. "I'm excited to move forward with this program."
The curatorial board at ALL was surprised they weren't familiar with her, Roorda said.
"They were like, 'Where did she come from and why haven't we seen her work before?" she said. "We love the fact that we were able to kind of discover somebody new."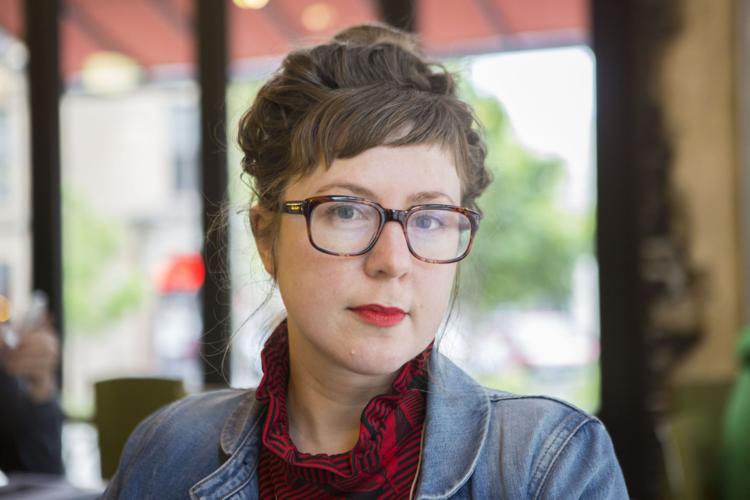 Bastian grew up outside of Milwaukee and lived in Chicago and Los Angeles before moving to Madison. She currently works at the UW Digital Collections Center as a digital conversion specialist and is a freelance photographer.
Bastian said she was not feeling engaged with the art scene in Milwaukee and decided to move to Madison.
"When I got here, I felt like it was just so easy to find people in the art community that were welcoming, like the Arts + Literature Laboratory, and I've very easily met some really amazing people here," said Bastian.
She first learned about the opportunity through a friend who also applied to the Emerging Artists program. Her friend was rejected for the program, but had a feeling that Bastian got it.
"I check my email as I was sitting in my car going home from dinner with my boyfriend, and I was shrieking with excitement," said Bastian.
Bastian's exhibition space is divided into two. On one side, she is exhibiting several photographs about the female experience and how she relates to it.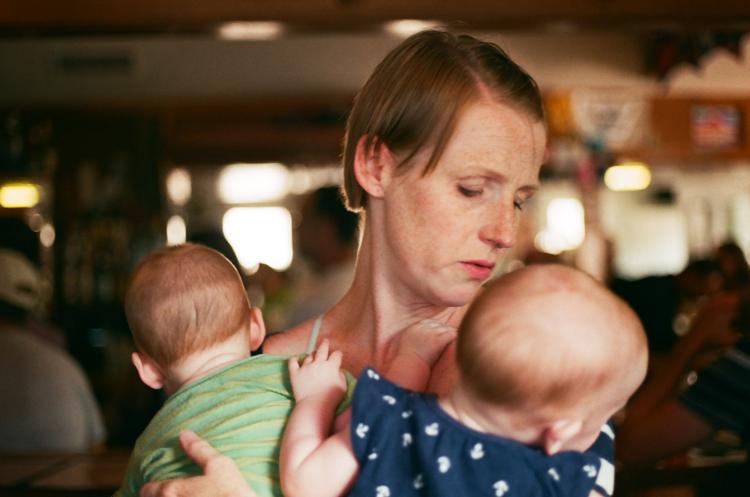 "I am not married, I don't have children, these are things that I am interested in and want. And being 36 years old and not having those things is a point of tension in my own life and something that I want to explore by trying to relate to others," said Bastian.
On the other side, she created a domestic space made up of dozens of sewn bed sheets.
"I see the domestic space as sort of an exaggerated extension of the female body and experience," said Bastian. "I want it to feel safe like when you're a kid and your mom is hugging you, like a womb."
Ho and Bastian are two of many artists who have lived in larger cities but decide to stay in Madison and help build and contribute to the artistic community.
"They could have chosen to go anywhere in the country. They want to be here, they want to work here in Madison as professional artists and that's exactly the type of artist that we wanted to find for this," Roorda said.