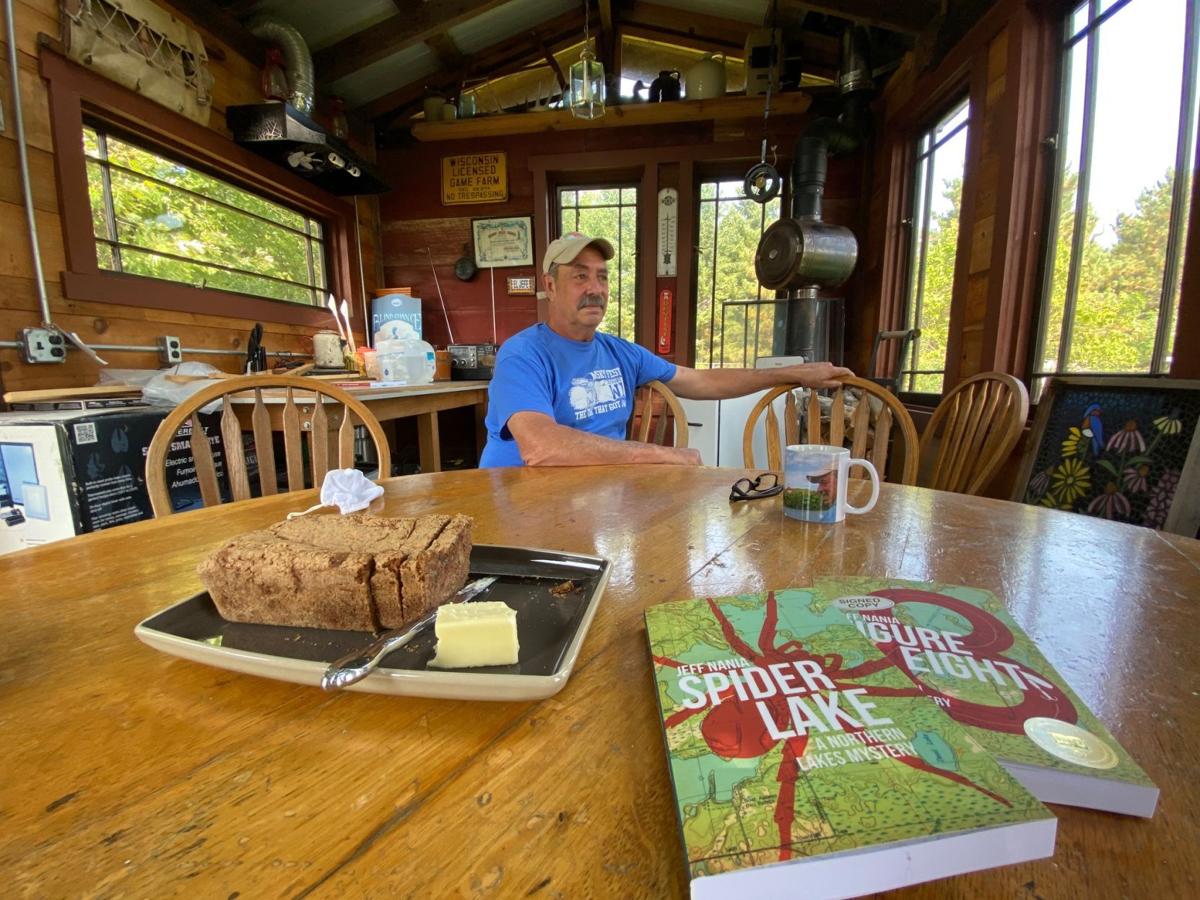 PORTAGE — How could Jeff Nania not be relaxed?
He was in his shack and sitting next to an idle Monarch wood stove he had salvaged from a junk pile. A cup of coffee in his hand, Nania began to tell the story of his beloved shed, located just a few strides from the back door of his rural Columbia County home.
Built with cedar planks milled from old power poles and wavy glass windows reclaimed from a home on Jefferson Street in Madison, the 12-by-16-foot respite is where Nania and his wife, Victoria Rydberg-Nania, put up vegetables in the fall. Later in the year they use the quaint but rustic building to process deer.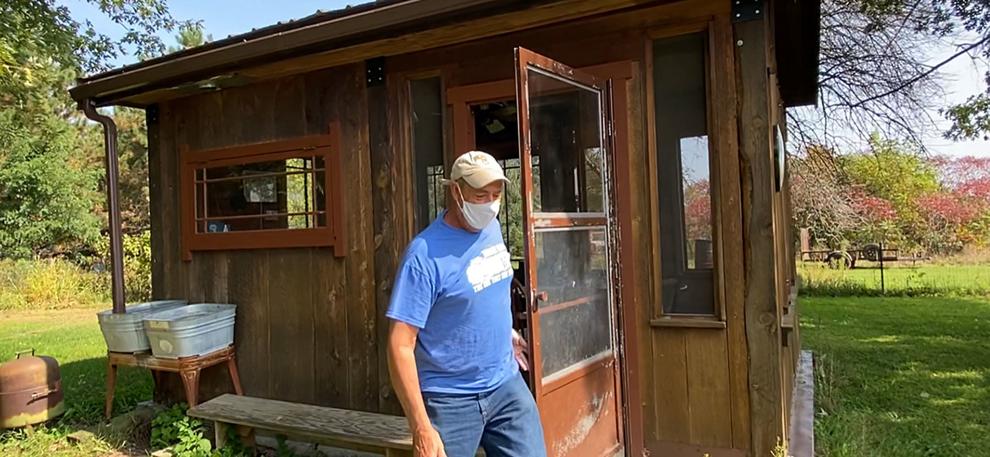 But on this day in his wooden shack, flooded with natural light, it didn't take long for Nania, 67, to begin talking about his varied lives.
He grew up on Madison's South Side near where his grandparents settled in the Greenbush Neighborhood after emigrating from Sicily in the early 1900s. Nania's first career, after graduating from Madison West High School and stints at UW-Stevens Point and UW-Madison, was as a deputy with the Dane County Sheriff's Office. His second was an award-winning gig restoring wetlands with the Wisconsin Waterfowl Association.
Nania's third calling, as a writer, draws on his past and is providing another path to the future.
"I guess I never gave up on any of these lives but I embrace the change," said Nania (pronounced nuh-nee-ah). "Restoring wetlands was a wonderful thing and being a law enforcement officer was a wonderful thing but now I'm going to write books until I follow it to its natural end. That's one thing I know about me is that I follow things to their natural end."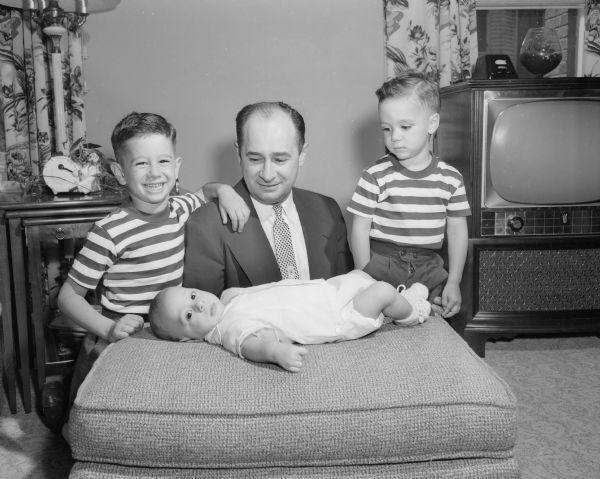 Nania began writing books about three years ago and in 2018 published "Figure Eight," an 85,000-word crime mystery centered around Spider Lake, a summer destination northeast of Hayward for Nania's family since the 1940s. Nania, who is published by Little Creek Press in Mineral Point, came out in January with a 90,000-word follow-up book, "Spider Lake."
A third book, tentatively titled "Bough Cutter," could be released by the end of the year.
The books are available on Amazon, at Barnes & Noble and 25 independent book stores in Wisconsin and Minnesota. Some of his biggest sales are at Happy Hooker Bait & Tackle in Hayward.
Each book follows John Cabrelli, a decorated law enforcement officer who, in "Figure Eight," inherited a cabin on Spider Lake from a late uncle. Only Cabrelli discovers his uncle, who had been fighting a proposed mine, was murdered. The title of the book is the name of a technique used in muskie fishing to get a fish to strike a bait next to a boat as it's being retrieved.
The second book, "Spider Lake," begins with Cabrelli recovering from being shot by a crooked cop. After he is out of the hospital, Cabrelli is recruited by the new police chief of the fictitious village of Musky Falls to help untangle a string of strange events.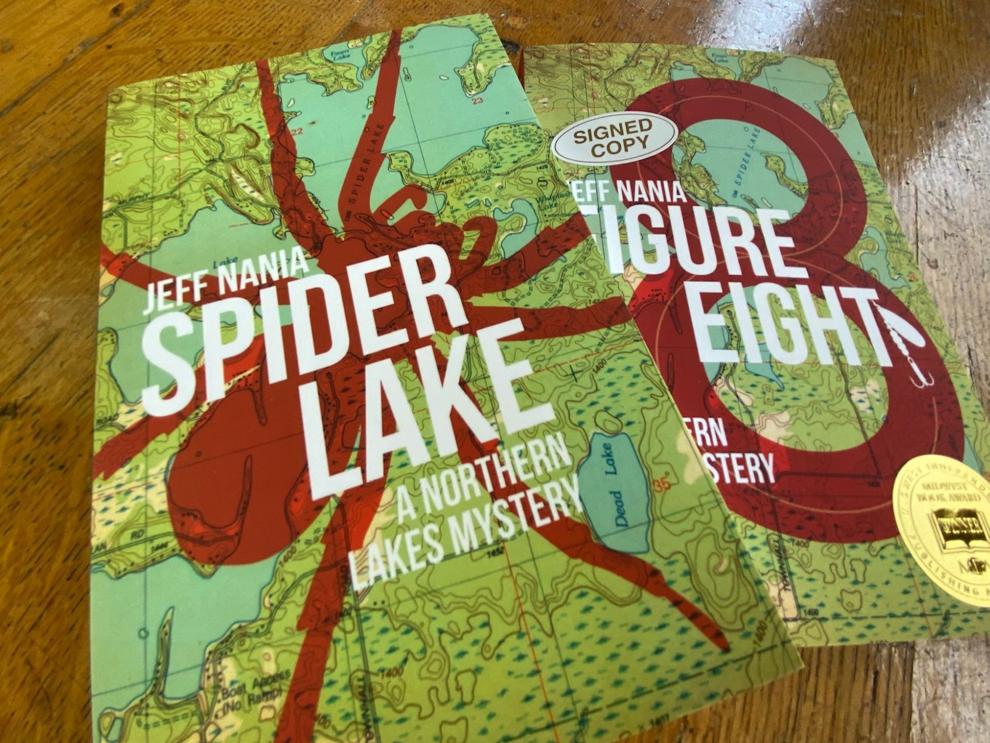 Nania isn't divulging details yet on the third book, only to say that it's a continuation of the series. But Cabrelli's mindset is established in "Figure Eight" where he shoots a woman in Madison who had been sexually assaulted but was in the process of shooting her alleged attacker. The scenario brings current events and reality into Nania's fiction.
"I know police officers are getting a lot of (guff) right now, and there are some good reasons. We need to improve how we do things," Nania said. "This stuff happens in two seconds or three seconds or four seconds. Things change so quickly. We judge people however we choose to judge them but everybody should have a fair hearing. And like a lot of police officers, (Cabrelli) carries a lot of baggage, and never gets this person's face out of his mind."
Nania's father was a Madison dentist on West Washington Avenue and in the early 1940s, while on a grouse hunting trip, discovered a former work camp on Spider Lake that was being converted to a resort. Nania's family rented cabins at the resort for decades and then, when the cabins were converted to condominiums, snatched up a few.
This year marked the 70th year in which the Nania family has ventured to the 1,194-acre lake that is teeming with largemouth and smallmouth bass, walleye and muskie.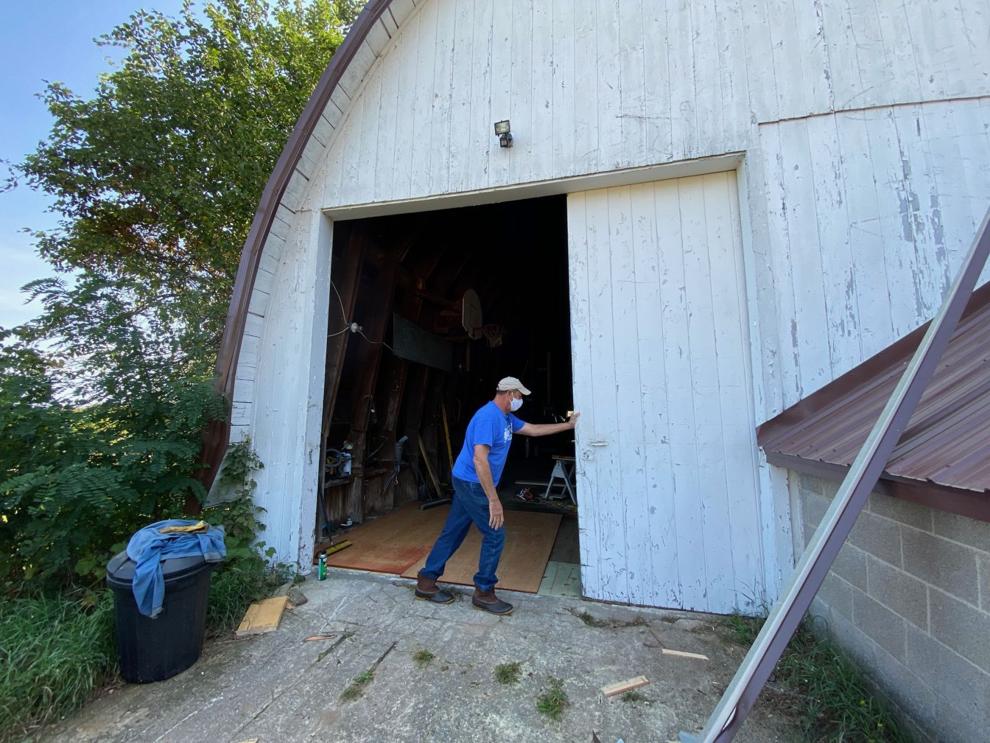 And this is where Nania's book-writing career began. For several years, he and his siblings would buy multiple copies of the same book by Rhinelander native Victoria Houston. She has penned the "Loon Lake Mystery Series" of books with titles like "Dead Angler," "Dead Creek," "Dead Jitterbug" and "Dead Firefly." But a few years back, Nania began writing his own book to fill idle vacation time. His wife, Rydberg-Nania, the driving force behind the scenes for Nania, made several spiral-bound copies. The family seemed to enjoy it so Rydberg-Nania contacted a publisher for what would become "Figure Eight."
"I wanted it to be an honest book but mostly I was completely and totally surprised that people liked that book," said Nania, who had previously written feature articles for Wisconsin Outdoor News. "I hope I never write anything I don't like. I like both of these books and the fact that people enjoy them."
Nania is one of several authors who use Wisconsin as a backdrop for stories. They include Christine DeSmet, Patricia Skalka, Jerry Apps, Annelise Ryan, Mary Louge, Kathleen Ernst and Wisconsin State Journal columnist Michael Perry, among others.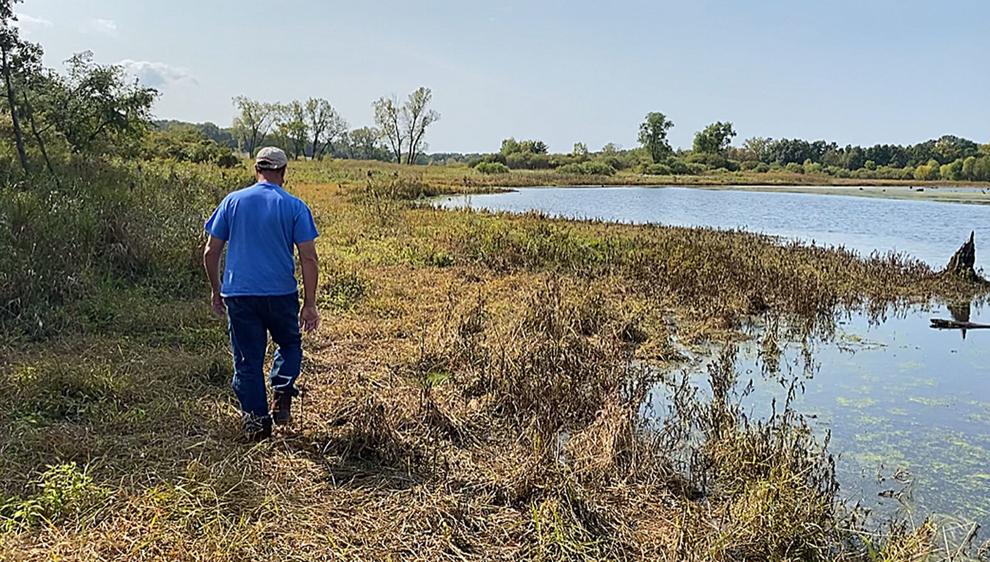 Kristin Mitchell, who founded Little Creek Press in 2011, has published more than 100 books from primarily Wisconsin authors. She considers Nania a humble but solid, self-taught writer who needs little editing. She also likes that he understands his subject matter but doesn't overwhelm the reader with too much detail.
"He's very straight to the point but very nuanced," said Mitchell, who works out her home office nine miles east of Mineral Point. "Any person can read his work and relate or understand or enjoy. Jeff's is just a really Midwestern type of get-to-the-point (writing) but he does it in a really clever, seamless way."
And while Nania draws on his knowledge from 14 years in law enforcement, the passion for healthy wetlands remains a constant in his life and his books. When he bought a farm on the verge of foreclosure in the town of Lewiston along Highway 127 northwest of Portage in 1990, Nania set out to restore a six-acre wetland on the property.
He read countless books and publications, took classes and began consulting with others who had the same passion to see land returned to its natural state. In 1994 he was hired as project director for the Wisconsin Waterfowl Association and for five years served as its executive director until he retired in 2014.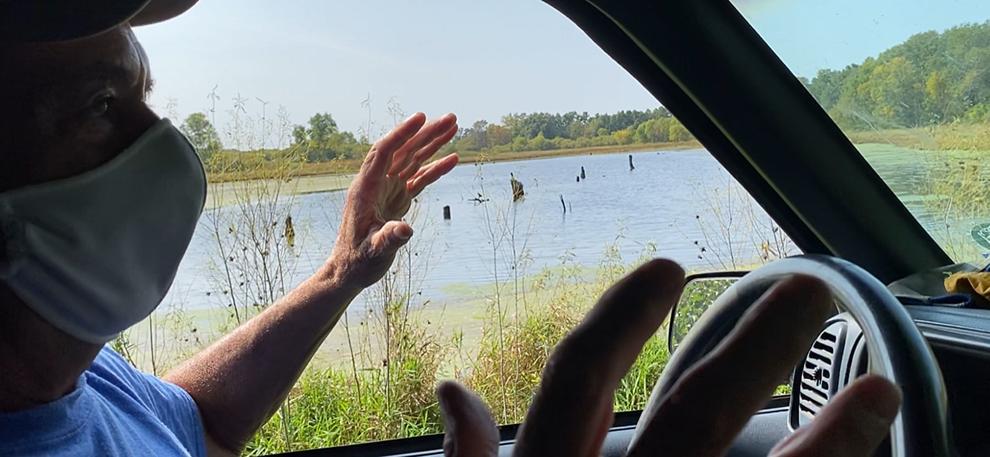 In his time with the WWA, Nania pioneered an ecosystem-based approach to restoration, now considered the national standard. Over the years, Nania has helped restore hundreds of wetlands and was instrumental in working on environmental policy and education. In 1997 he founded Outdoor Adventure Days and in 2002 co-founded River Crossing Environmental Charter School.
He worked with the George W. Bush administration as part of a team developing two executive orders detailing future efforts and funding for effective environmental education and wetland restoration and was asked by the Obama administration in 2009 to detail implementation of those executive orders and develop environmental policy.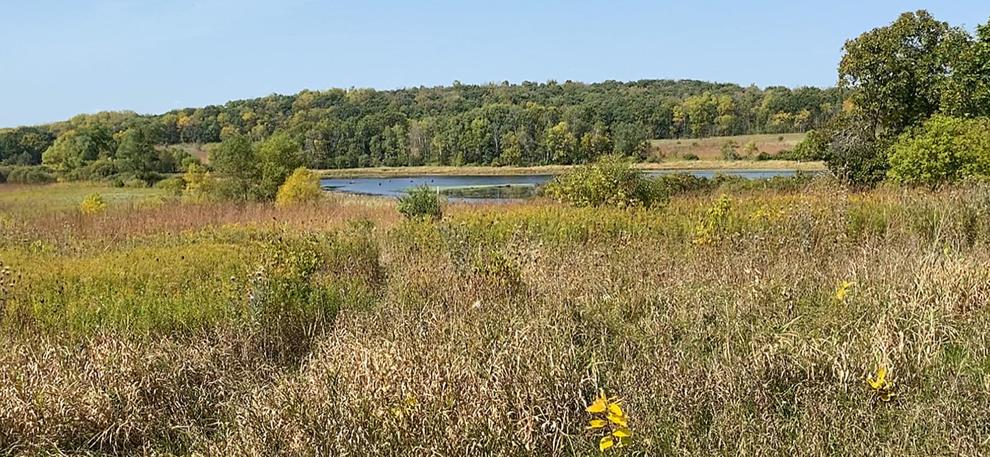 Nania, honored in 2008 by Outodoor Life Magazine as one of the 25 most influential conservationists in the U.S., continues to invite educators and students to a 148-acre wetland and prairie he co-owns and restored adjacent to the French Creek Fen State Natural Area a few miles northeast of Portage. When the restoration began in 1994, the property was primarily farmland. It now draws migratory birds and is home to snapping turtles, frogs and scores of plant species.
"It looks like it belongs here," Nania said during a tour of the property. "There's a whole thought process that's gotta go on that what you do should have value not just to you but to others. I think that when people read these books and they enjoy them and they're happy, that has great value. I've given tons of wetland tours and I know that people love going out on the wetlands. There's great value in that, too."