After years of leakages and electrical issues, cold, drafty studios and zero visibility, Madison Ballet is finally moving out of a less-than-ideal spot at Westgate Mall.
"We've been limping along despite the facilities," said Gretchen Bourg, managing director of the 37-year-old company. "We've had growth in the last year with concerted effort."
The School of Madison Ballet has raised more than 60 percent of its $1 million capital campaign to move to a new studio space at 6734 Odana Road, formerly Ginza of Tokyo. The move is tentatively set for the end of April/beginning of May.
The Westgate space is technically bigger, but it wasn't designed for the ballet. It has no designated room for parents to wait while their kids are learning to tendu and plié. There are no windows at all.
The new space on Odana will have three large studios, waiting rooms and "a bright, welcoming lobby," Bourg said, as well as limited office space. It will support new artistic leadership, including a yet-to-be-hired new CEO and a new artistic director following the departure of W. Earle Smith in late 2017.
"This is the first time we'll have a facility to dedicate to the work we do, where we are the primary user," Bourg said. "It's the first time we'll have that opportunity. We're taking the time to balance — what do we want? We want this to be the home for our school, for our company."
Madison Ballet was founded in 1981 as the Wisconsin Dance Ensemble. It changed its name in 2000, and the School of Madison Ballet was established five years later.
The ballet employs a part-time professional company that performs one or two full-length ballets each year as well as a few small repertory shows, often in the Bartell Theatre.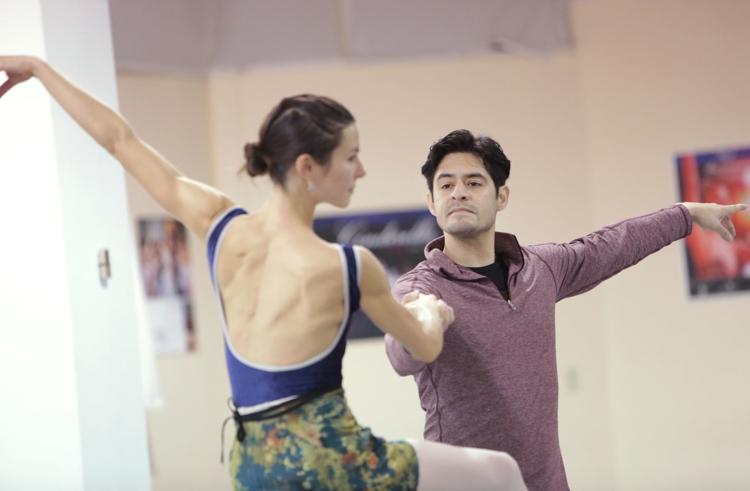 Company members serve as primary faculty for the school. Though there was only one full-length ballet this season ("Nutcracker"), on May 30-June 2, Madison Ballet company dancers will appear in "On the Town" with Capital City Theatre.
Destree Architects is working with the ballet to make a space with the school's needs specifically in mind. Bourg wants to make the studios useful for the school's own dance classes, but also for potential renters like Pilates and Zumba teachers, flamenco instructors and pageant contestants.
"We're building it so we could potentially think about in-studio performances," Bourg said. "How do we make the space something that could work if we were entertaining in our studios, instead of just making studios and inviting people in? How can we build it thoughtfully, so it works for camps and parent meetings and staff meetings? There's all kinds of things we can layer in there without adding cost."
The new space is being built for the ballet to use it long-term. Contractors are raising the height of the ceilings so the company can do full lifts. The new space will have a kitchenette, a reception area and additional amenities for parents doing drop-off.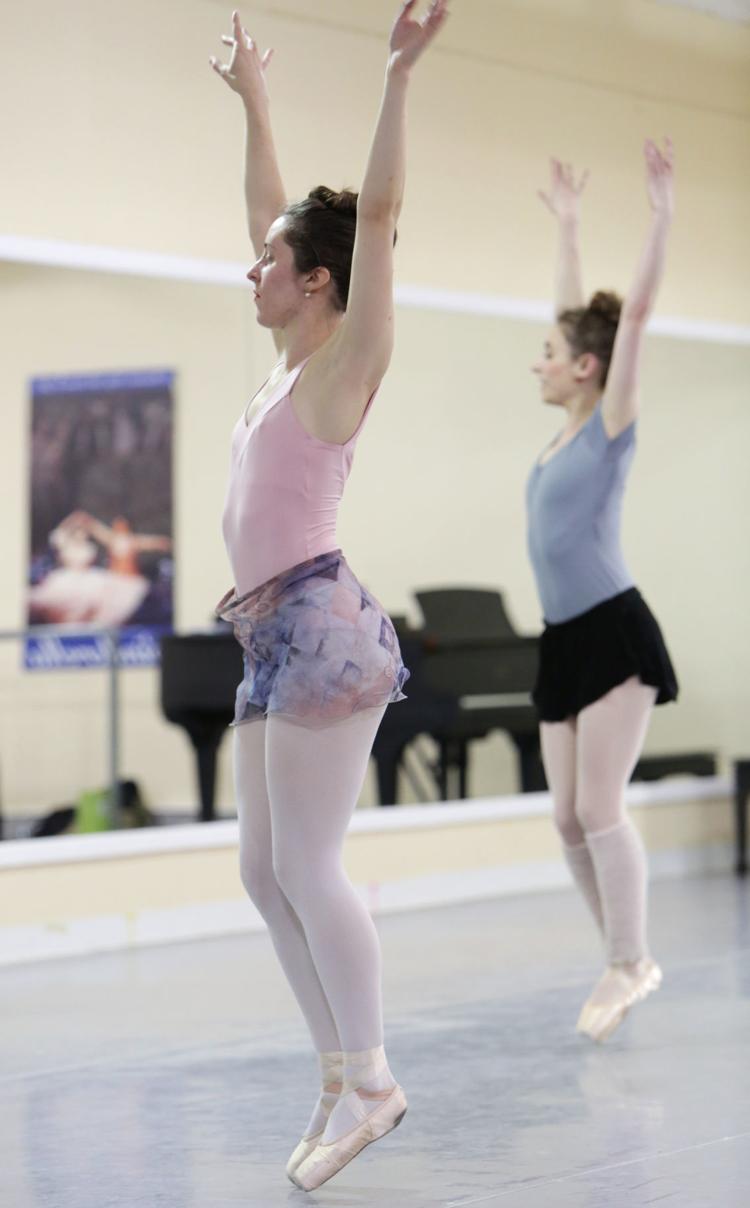 "We're building a laptop bar for parents," Bourg said. "I said, 'Let's have a big community table!' That way parents can park their laptops there, they can work. There's windows and they can see the kids."
Madison Ballet shares space with Madison Youth Choirs, which recently announced that it would anchor a new Madison Youth Arts Center with Children's Theater of Madison. Helped along by a $20 million gift from arts philanthropist Pleasant Rowland, the center is set to break ground this spring at Ingersoll and Mifflin streets. The Madison Ballet has expressed interest in rehearsal and office space at the center, too.
Both organizations have outgrown the mall. The State Journal reported last fall that in 2018, MYC experienced "record enrollment in its choirs for children ages 10 to 18." The School of Madison Ballet has about 300 students annually. When it first opened it had about 450.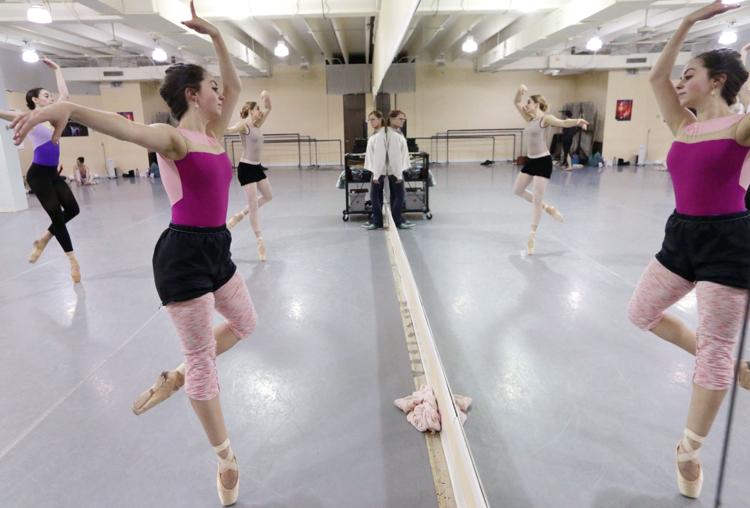 Curb appeal, which Westgate lacks, is essential for the ballet to build a "hefty base of kids," Bourg said. Many 7-year-olds will study for a few years but not everyone will find a passion for dance, so it's important to start with a larger group to begin with.
"It's been difficult for us to recruit. The biggest way to grow our school is at the lower levels," Bourg said. "We can't do that when we don't have an appealing space. Nobody wants to drop their 5-year-old off at Westgate Mall."
Westgate's mostly empty storefronts and aging fixtures give it an eerie, 1980s horror movie feel. T.J. Maxx is still doing brisk business, but Rocky Rococo's closed its location there in 2017. In a State Journal story last summer, founder Roger Brown referred to Westgate as "a zombie mall."  
An update may yet be in the works. R.H. Johnson Co. and Eppstein Uhen Architects floated plans to the city to renovate Westgate in 2016. In a letter to the city dated June 14, 2016, Bob Johnson said the mall, built in the 1950s, "needs to be completely renovated."
"The interior layout of the shopping center is inefficient for today's retailers, is very costly to operate and has difficult bay depths for retail stores," Johnson wrote.  
R.H. Johnson's letter said the company was negotiating with retailers interested in moving to a renovated version of the mall, including casual restaurant concepts that "have wanted to locate in this area for a number of years but could not find the right location." A redevelopment plan could include "a multi-family housing component" with 90 to 125 units and underground parking.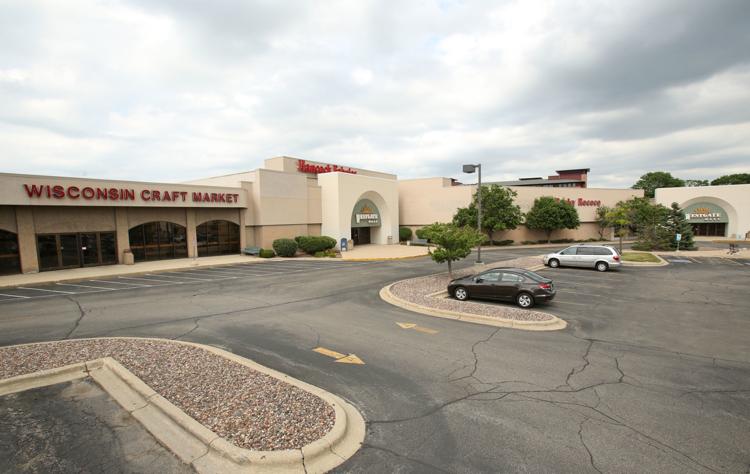 During its residency in Westgate, the ballet has faced its own challenges. While "Nutcracker" is perennially successful in Overture Hall every December, financial problems and cash flow issues have led to partially canceled seasons, a reduction in the company and, for a time, recorded music instead a live orchestra at "Nutcracker."
Other changes have yielded positive results. Rachelle Butler, director of the School of Madison Ballet, reconfigured the trainee program because "the landscape of dance has changed," Bourg said.
"Madison is different than Milwaukee or Boston. It's just a different kind of community," Bourg said. "We wanted to make sure the trainee program reflects that. It was important to have mentorship for the students, so we're guiding them along this path toward a professional career.
"We've been able to recruit new trainee-level students, 17-, 18-, 19-year-olds."
Bourg is excited for the move, even though in the process she will be giving up her own office ("I might be on the laptop in the waiting room if we need it, but I'm OK with that, we have a plan"). She's excited about new possibilities for both the school and company in the coming year.
"I feel so pleased with the positive things that are happening," Bourg said. "We're excited to finally have our own space. This is my 'dream an impossible dream' kind of thing."