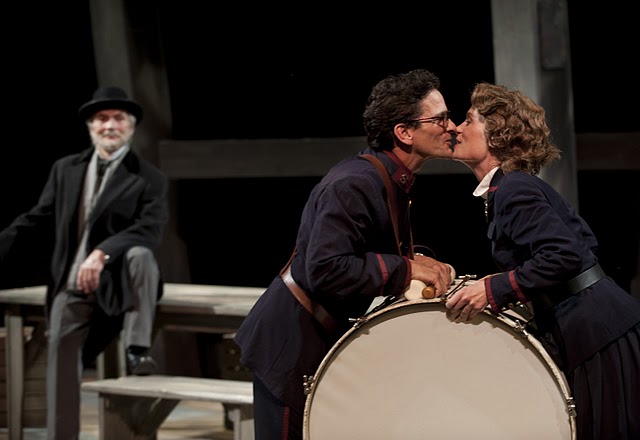 Just two Shakespeare plays -– "Taming of the Shrew" and "The Tempest" –- will bookend the 2011 season at American Players Theatre in Spring Green.
APT announced its season for its amphitheater "Up the Hill" and its smaller, indoor Touchstone Theatre. The season will run June 4 to Oct. 16, 2011.
Also on the docket is "Blithe Spirit," a Noel Coward comedy about a man whose communications with his dead wife lead to hilarious disaster. It had a successful run with Angela Lansbury in the lead on Broadway in early 2009.
William Brown, director of "Another Part of the Forest" this year and "The Comedy of Errors" in 2009, will direct "The Critic," a British restoration satire. "Exits and Entrances" director Kate Buckley will return to helm "Of Mice and Men," from the novel by John Steinbeck.
The Touchstone again will feature a mix of American and international drama. Company member Kenneth Albers, who starred in "Exits and Entrances" this season, will direct "Crime and Punishment" by Fyodor Dostoyevsky. "The Glass Menagerie" by Tennessee Williams lends a bit of Southern drama to the season.
Finally, artistic director David Frank will direct "The Cure at Troy: A Version of Sophocles' Philoctetes" by Seamus Heaney, a play about an abandoned hero, an oracle and the price of betrayal.
Tickets go on sale first for returning buyers and in April for the general public. More information can be found on APT's website starting Thursday, Nov. 4 (americanplayers.org).