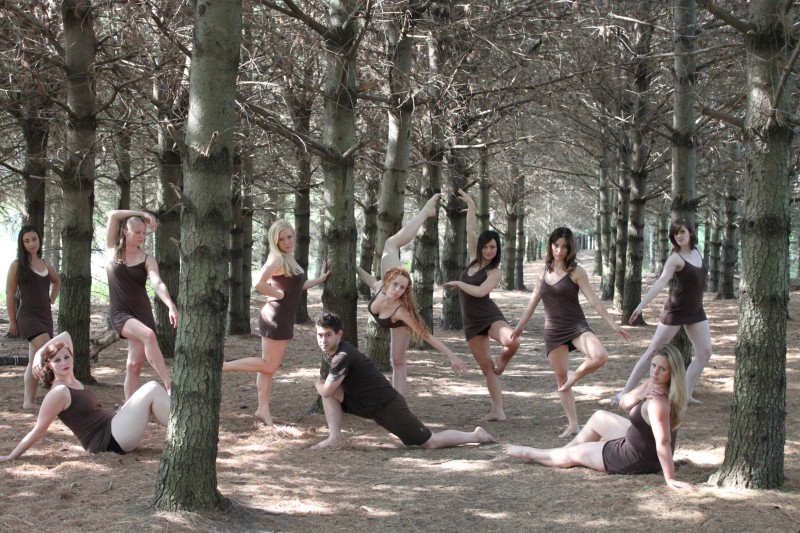 People know me as: Sara Rohs, wife, mother, dance teacher at A Step Above Dance and artistic director of Madison Contemporary Vision Dance, a professional adult dance company.
Coming up next: MCVD will present a free show at 7:30 p.m. Saturday on the Rotunda Stage at the Overture Center, 201 State St. No tickets are needed.
Don't miss it because: Talented Madison area teen dancers will perform pieces they learned at the MCVD Pre-Professional Summer Intensive. The styles of dance include contemporary, hip hop, jazz, lyrical and modern. If you like "So You Think You Can Dance," this is the show for you! This show is fun and entertaining for all ages.
These students are talented and dedicated to their craft. At the showcase, they'll perform their own choreography as well as numbers they learned from the MCVD dancers and guest teachers. The show also will feature select numbers from the MCVD fall concert "Once Upon A Time" — traditional fairy tales told in an unconventional way. I would like to give special thanks to the MCVD assistant directors, Corinne Jones and Allison Kenison.
Your training: I started dancing at many different studios in Minnesota. I then moved to Wisconsin where I took dance classes at UW-Madison as well as many workshops, master classes and dance convention classes. I danced with the Brewers diamond dancers and the SweatShop hip hop crew.
Why did you found MCVD? My good friend Ashley Burkland and I started MCVD three years ago. We wanted a challenging contemporary group to dance with. There wasn't a contemporary group in the area so we started one! There are so many talented dancers in the area we wanted to give them an opportunity to dance and perform. We learn from, challenge and support each other. Most of the dancers in the group are also local dance teachers. We share the passion for teaching and it allows us all to gain more knowledge to share with our students.
How is Madison's dance scene overall? There is a lot going on with dance in the Madison area! What is missing is a connection between all that is going on. There are dance teams, dance studios, hip hop crews, African dance troupes, a Chinese dance group, an aerial dance group, a modern dance company, a ballet company, Irish, Latin and Indian dance groups, a Mayan dance troupe, Belly dance groups, Middle Eastern dance groups, breakdance clubs, the dance department at the UW and so much more.
There are many opportunities to take dance classes, audition for groups, watch shows and find dance-related jobs. I put together the Madison Community Dance Newsletter once a month that I send out to over 2,000 local dancers. See our website at www.mcvdance.com to sign up for the newsletter, submit info to share, and see past newsletters.