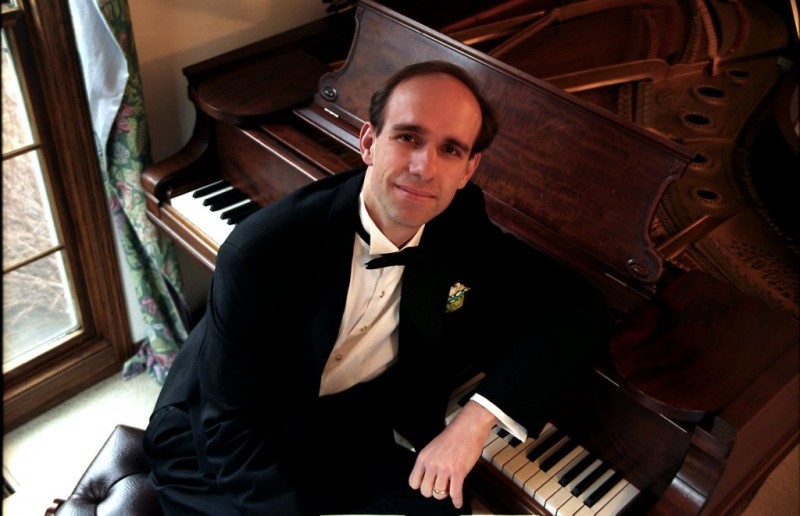 It was Celtic night at the Wisconsin Chamber Orchestra. No green beer or shamrock shakes (alas, or thankfully, depending on your perspective), but three of the four programmed pieces, along with the encore, referenced Celtic places and music. The program was a mix of well- and lesser-known pieces: Mendelssohn's Hebrides Overture and Mozart's "Heffner" symphony in the first group, and John Field's Piano Concert No. 4 and Granville Bantock's Celtic Symphony in the latter.
The Mendelssohn is a lovely piece, and it has the potential to be absolutely haunting. The watery first theme floats mysteriously, while the second, more lyrical theme, is extroverted and majestic. The Chamber Orchestra got the bigger, perhaps more accessible, emotions of that second theme just right. Time and time again, though, I wished the first theme would feel a little darker, a little more otherworldly.
If you know of the 19th century Irish composer, it's almost certainly because of his role in developing the genre of small piano pieces called nocturnes, which Chopin made famous. Field was a gifted concert pianist as well, and composed numerous works for himself to play. In this program, Christopher Taylor (UW School of Music piano faculty) stepped in for Field as the soloist. As always, Taylor's playing was spectacular. Taylor performed both the fiendishly difficult passages of the first and last movements with aplomb, and the simpler middle movement ("Siciliano-Un poco adagio") with a tender confidence.
As a composition, I'll admit to finding the Field concerto rather strange. Taken as a whole, the musical structure and overall style are familiar from other music of the same time period. But in its minutia there were details that surprised me — odd hiccups in the ornaments, unexpected notes emphasized in the melodies, etc.
Bantock was a composer previously unknown to me, and I was surprised to find that his piece was my favorite of the evening. It, too, was rather odd: five short movements played essentially without breaks, rapid shifts between themes and moods even within a movement, and a wall of six (six!) harps that were silent for nearly the entire piece, excepting a few plucked chords here and there and then, after such a long wait, a really extensive glissando in the final movement. But composed in 1940, its references to Celtic tunes contained enough modernist flair to feel interesting father than overly exotic or quaintly folky. Instead, it was fun. Cellist Karl Levine deserves special note for his beautiful rendition of what Artistic Director Andrew Sewell identified as a Hebridean love song. And, by the way, in the first movement the orchestra nailed the weird quality that ought to have been more prominent in the Mendelssohn.
Finally, the Mozart, which clearly brought out the confidence of orchestra and conductor alike. Maestro Sewell conducted from memory, fully embodying each musical gesture as if it were a dance. What a delight to watch. The orchestra played crisply, and though the material was familiar, the tightness of the performance made it all very satisfying.