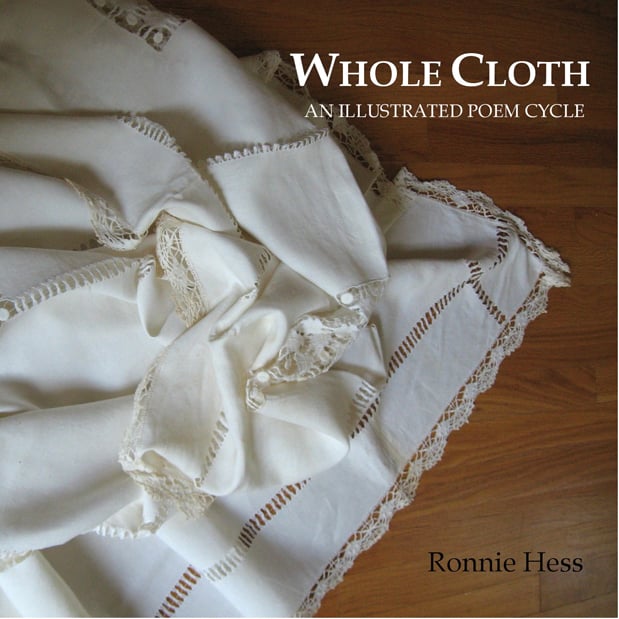 Picking up Barbara L. Greenberg's "Late Life Happiness" you might think it's ironically titled, as the poems center on loss - of a mother, a sister, a husband. But Greenberg has discovered the happiness that comes from making: She writes poems to turn her loss into gold.
When she is offered body parts -
arm, hand, shoulder, lap,
the quiet widow, the amputee,
- from "The Widow of Few Tears"
One of poetry's functions is to aid us in times of grief, to give mourners something real to hold on to. Greenberg's graceful book could be for anyone who has experienced loss. A skilled writer, these poems use language deftly, gracefully and with good-natured humor. They acknowledge the work of grief, and still make space for small moments of miracle, as in "The Metamorphosis":
...the sparrow dove into your arm
Did the air move? Only a little. Hardly enough
to ruffle a bough on the red-leafed Japanese maple
that you were about to become - or would have become
if this were a myth, or a believer's dream.
Jacqueline West's "Cherma" is a little closer to home, geographically. The inspiration for this book comes from "the names, lives, and family stories of a small group of Bohemian immigrants that settled in western Wisconsin's Pierce county in the late 1800's." Drawing upon historical record, this is a book of fictional narratives:
He was the good son, not wild like Max
or sullen and mumbling like Jacob;
seventeen years without a missed milking,
morning or night, in sickness and health.
But that night, time had folded in half
between the turns of conversation
and one last quick kiss raced away through the dark
on the hem of her polka-dot skirt...
West uses pictorial language, helping us into the settlers' experiences: "waiting roots shriveled like finger bones" "the silent curve of her spine / rolling down toward the floor like a broken hill." She never intrudes herself into the stories, making sure not to break the illusions of this world she has created. Anyone who enjoys novels, history and/or the intersection of these two in historical fiction would enjoy these lovely poems. I was reminded especially of Louise Erdrich.
If West's book intrigues you with its dive into settler history, you might also want to check out "Whole Cloth" by Wisconsin's Ronnie Hess. This illustrated poem cycle came into being when Hess began to investigate the history of her husband's immigrant family. Diving into genealogical records, she pulls up what details she can, and then invents the rest to weave a past together:
A handful of photos remain
in an old shoebox, none of them labeled.
The family takes them out one Christmas
Could this aging couple be the grandparents?
Is this the carpenter, Benjamin, and the housewife, Mary?
- from "Searching for the Carpenter and his Wife"
Hess's language is low-key and conversational, and she keeps herself in the poems as well. We see the researcher/poet searching, recovering a signature, dreaming secret lives for these characters, and finally, writing their stories:
The woman boils some water,
sits at the edge of the couch,
brings me a piece of torn paper,
- from "How the Genealogist Becomes a Poet"
Poems provide an immediate connection for readers. These are small books, easy to pack and carry through the week. It's Poetry Month. Take the chance.
Sarah Busse is the co-editor of the poetry magazine Verse Wisconsin (versewisconsin.org). She lives in Madison with her husband and two children. Reach her at sarah@versewisconsin.org.