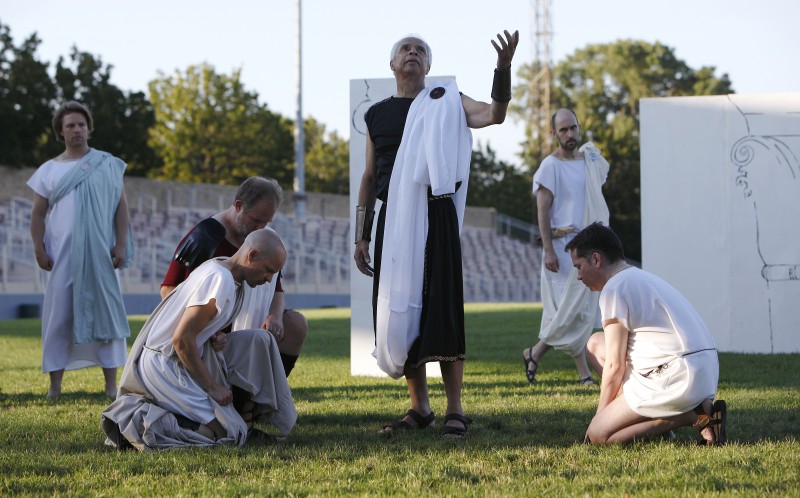 Forsooth! What light through yonder bleachers make? It is the sun, and all the soccer field is the stage. Sorry, Will.
We've had Concerts on the Square and Opera in the Park, so why not Shakespeare at Breese Stevens Field?
While the setting might be more akin to a Monty Python skit, it was all business last weekend when the Madison Shakespeare Company brought the Bard's "Julius Caesar" to the sports field on East Washington Avenue, delighting the audience with one of the best known tragedies of all, complete with curses, daggers and the classic line, "Et tu, Brute?," which means, in modern English, "You too, Brutus?"
The play was trimmed down, the scenery was white board covered in sketches and the actors used field mics so the audience could hear the dialog over the car horns and motorcycles on East Wash, but all in all, this first annual foray, by a company formed just months ago to bring classic theater to the cheap seats (tickets were $10) was, as the British might say, bloody well right.