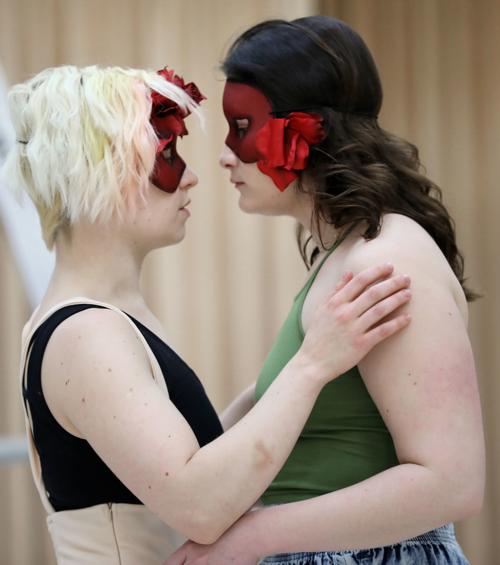 The creative Madison theater company known as Theatre LILA labels its shows "inventions," and for good reason: More often than not they are original works, with roots in real-life stories and collaborations.
Last year's "LINES," for example, was based on the personal experiences of area women of color. And "The BED" from 2017 was a "dreamscape" of stories woven by local designers, writers and musicians.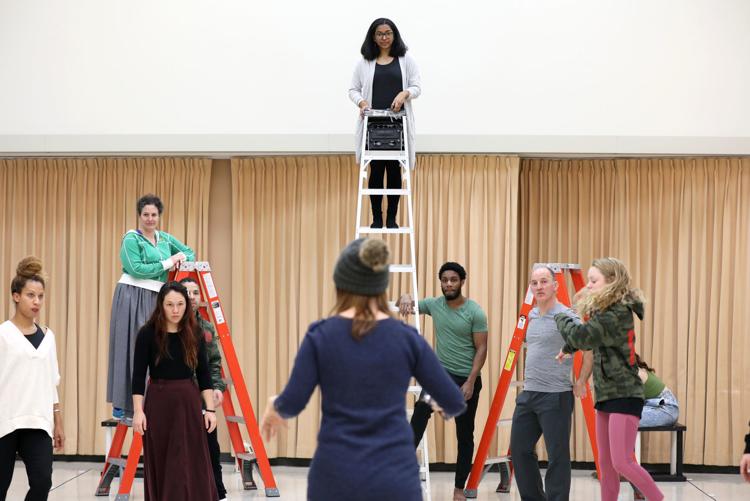 Theatre LILA's latest, however, is more of a reinvention: An adaptation of William Shakespeare's "Romeo and Juliet," with its timeless story line and Elizabethan language intact, and two women in the title roles.
The play, pared down to about two hours in length, was performed at East High School two weeks ago. A pair of matinees for high school audiences at the Overture Center this week are already sold out. A five-show run in Overture's Promenade Hall, recommended for ages 13 and up, opens Thursday night.
This "Romeo and Juliet" is billed as having "at its core" themes of "tolerance, forgiveness, love, religion, violence, racism and homophobia." It's also the play's energy, the inventive casting, original score and the addition of five dancers – not to mention the tale of star-crossed lovers and their forbidden love – that Theatre LILA hopes will hook teens as well as adults.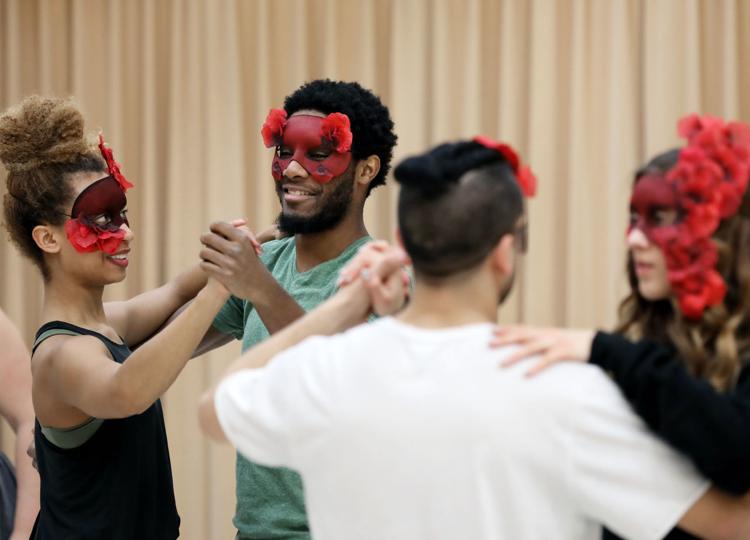 "I trust it will also resonate with the 60 and up," said director Jessica Lanius, also artistic director of Theatre LILA. "But I wanted to do something fresh that would resonate with" the younger crowd.
Ladders as scenery
"Romeo and Juliet" will rely on lighting and movement — not big set pieces — to make it visually interesting. In fact, the only scenery on stage will be three ladders.
Lanius and her cast looked for ways "to strip the play down to poetry, the language and the characters, and our three ladders," she said. "Just strip it down to what are the moments, what is everybody fighting for, what's at the core of what they want, and the reaction to that. I'm drawn to that kind of theater, when it's really just stripped down."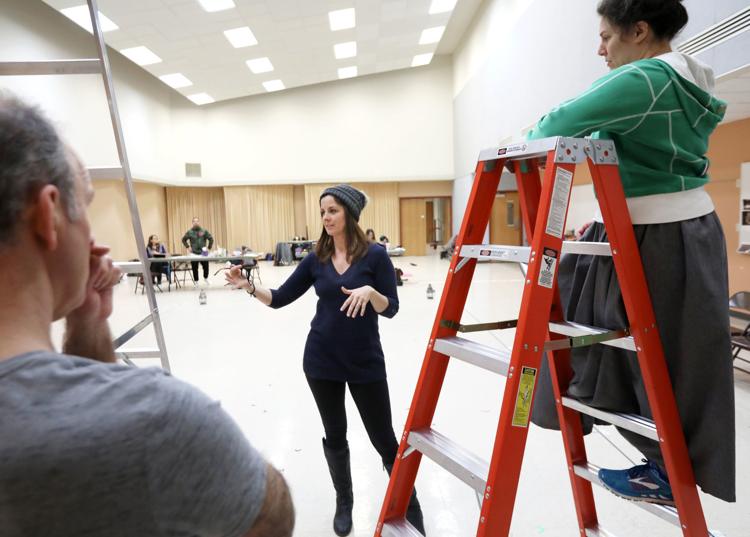 It's also a formula that has worked for Theatre LILA in the past. Along with its mainstage works, the company is known for its Whoopensocker program, an arts education residency designed for elementary schools developed by Erica Rosenfeld Halverson of the UW-Madison School of Education. Lanius and others go into classrooms to help young students turn real-life experiences into polished, written stories that are then performed on stage, often by professional actors. With no props or scenery, the words and stories take center-stage.
This past year a high school version of Whoopensocker was done at the alternative high school Capital High. The student-written scripts from that effort – funny and heart-breaking, profound and off-the-wall creative — were performed on the Overture Center's Rotunda Stage, giving them a professional setting. Capital High students made up most of the audience.
Romeo as a woman
Putting rarely heard voices on stage is vintage Theatre LILA. "LINES" deepened that commitment.
"That whole year felt like we were unpacking — even more than we ever had before — what's being produced, what the voices are, really learning from the writers about all the different things about representation, and how rarely these voices are heard, particularly (from) women of color," Lanius said.
"So my mind was in that world when thinking about the next season," she said.
"I didn't want to do something new, and I had been daydreaming for years about 'Romeo and Juliet.' It's such a well-crafted play. It obviously speaks to people; it's timeless.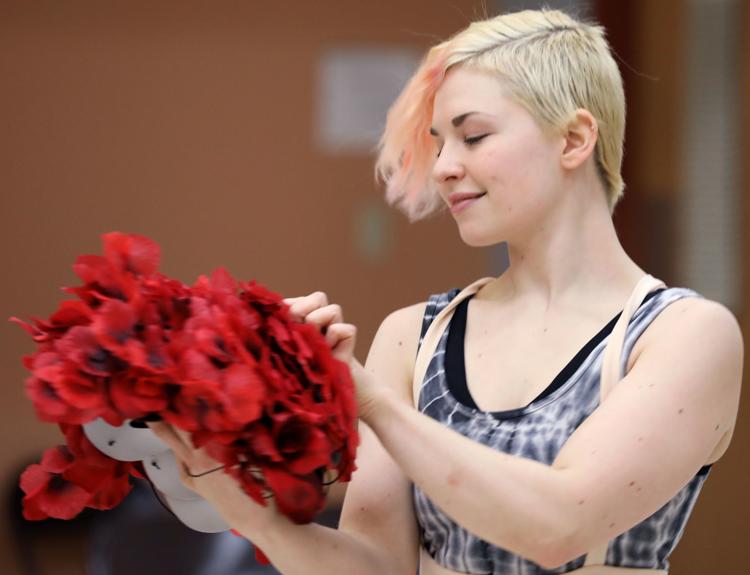 "And I thought, 'What if Romeo was a woman?' I read the play with that in mind, and I thought, 'This feels so easy, natural.'
"Of course it had to have been done." So Lanius used Google to see that the approach had been used before "to tell this beautiful and tragic love story," but not in the Madison area. Plus, the idea of the two feuding families "felt like a strong idea for today," she said.
TGNC actors encouraged
The company's audition notices for "Romeo and Juliet" advertised for TGNC, or trans-gender non-conforming, actors for many roles, and also encouraged actors of color.
"I got a lot of emails from local actors who basically told me their situation and explained why this audition would be important for them," Lanius said.
Cast in the role of Romeo is Chicago-based Kelsey Elyse Rodriguez. HJ Farr, who lives and frequently performs in Madison, plays Juliet.
Both are in their 20s. Though wearing costumes evocative of the past (Lanius is not a fan of Shakespearean language paired with modern-day costumes), the two leads note that the themes of "Romeo and Juliet" are sure to connect with teens and young adults today.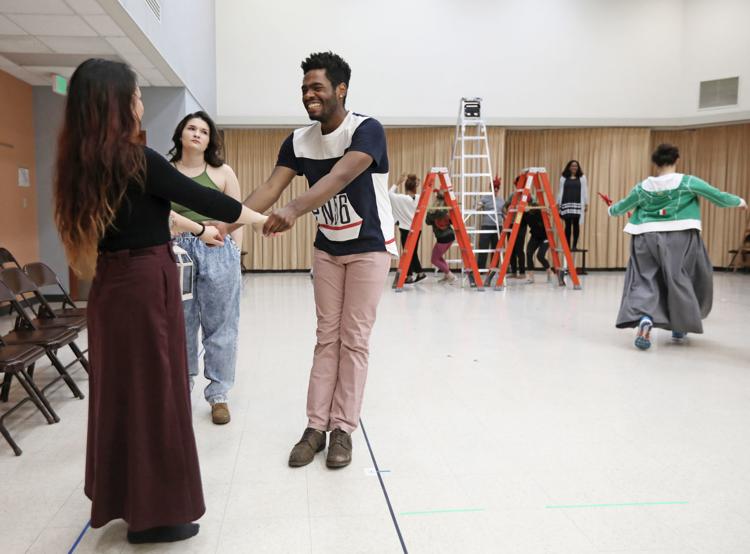 For Romeo, "This is first real love," said Rodriguez, noting that her character realizes that, "'This is first real love that I've never encountered before, and first real love with someone who is forbidden to me.'"
"There's this youthfulness. We definitely want these teenagers (watching the show) to think, 'That's me. That's me last week when I found out that she didn't like me, and I tried to stalk her in the hallway,'" Rodriguez said "But for other audience members, who are maybe older, (we want them) to say, 'I remember that (feeling), and that's real.'"
Romeo tries to balance impulsiveness (like falling in love at first sight) with logic, hoping her parents understand that her love for Juliet is "'legitimate, and that I have thought it through — and this is something that could bring our families together.'"
By contrast, Juliet is someone who "thinks out loud," Farr said. "She's very analytical. She figures out what she's thinking, then thinks the opposite, turning on a dime."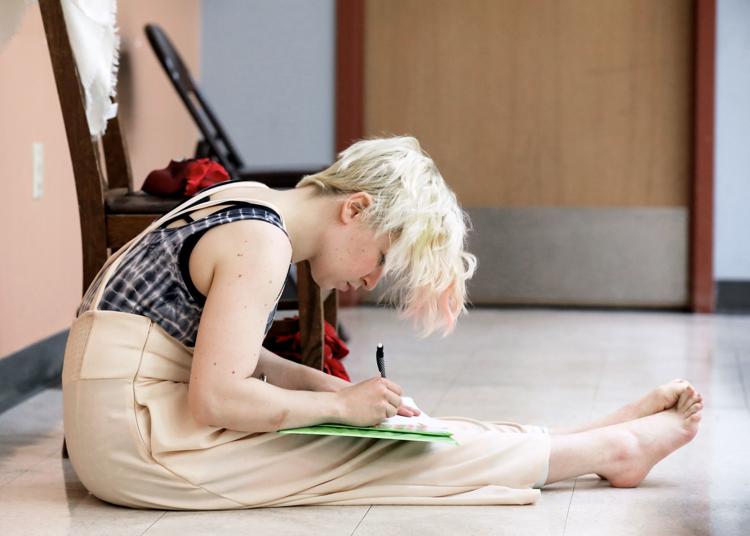 "In Juliet, there are parts of her that are so different from me – the thinking out loud, that presence of emotion up front, all the time," Farr said.
"But some of it is what I remember feeling as a teen. That emotion is so strong. …Everything is so heightened when you're a teen."
The cast also includes Christian Wilson as Mercutio; Mena Williams as Archangel Rafaela; Michael Herold as Capulet/Friar Laurence; Peter Hunt as Paris; Clare Haden as Juliet's Nurse; Kailea Saplan as Benvolia; Jessica Jane Witham as Tybalt/Lady Capulet; AJ Juarez as Montague and the show's choreographer; and Denzel Taylor as the mayor/Friar John.
Dancers include Juarez, Zildjian Salupen, Mary Pattesson, Nicole Nelson and Kathryn Parman, with original music composed by Josh Schmidt.