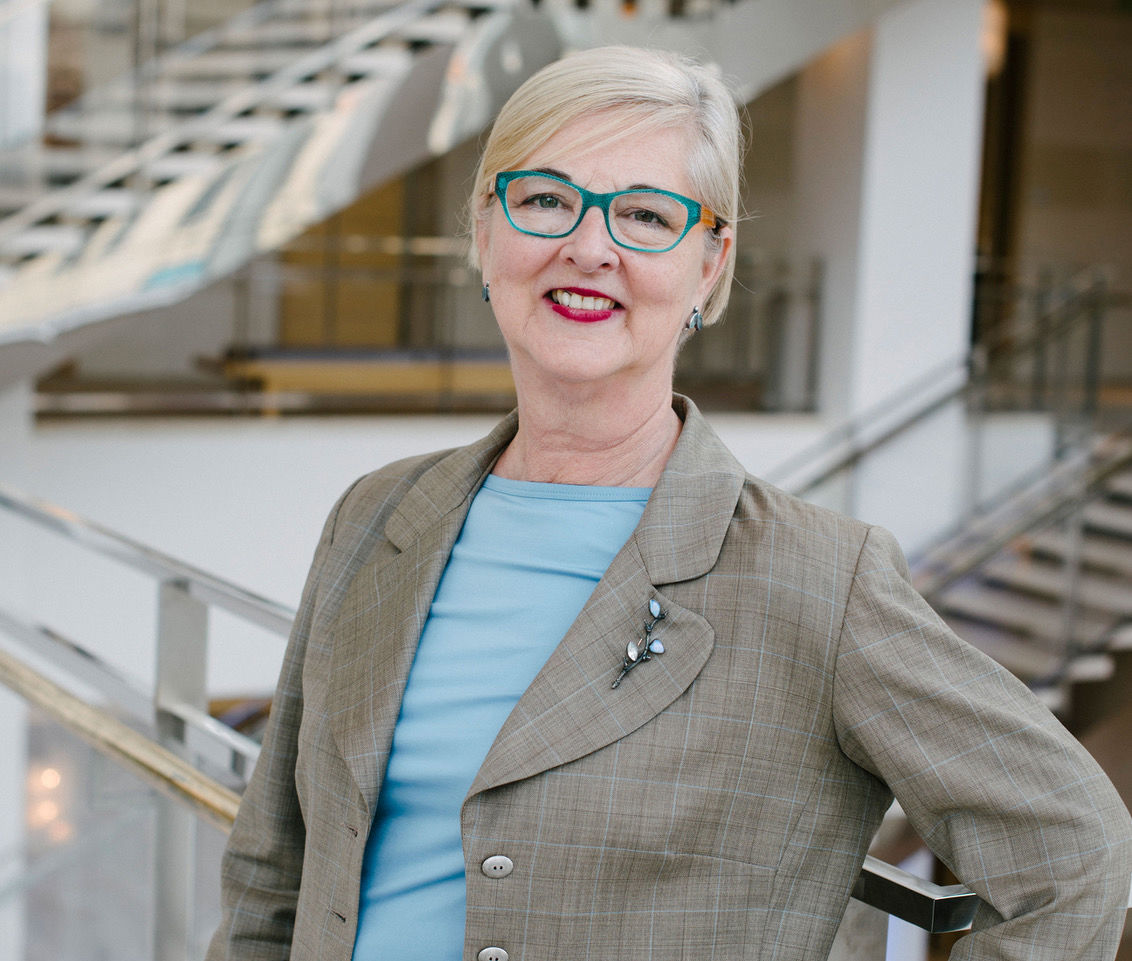 Sandra Gajic will be remembered as a woman who made tremendous contributions to Madison's arts community in a short time.
The CEO of the Overture Center for the Arts died Friday after a months-long battle with cancer. She was 66.
Gajic, who came to Madison by way of Vancouver, British Columbia, became the first female CEO of the Overture Center in August 2018. Drawing on her decades-long career in the performing arts, she immediately made connections in the community and took a deep dive into Overture's organizational structure.
"She was quite the asset for Overture and the community beyond the walls of Overture," said Betty Custer, chair of the Overture Center Foundation's board. "As soon as she got here, she acclimated very quickly and made many friends in the arts community."
She was, by all accounts, a dynamo with an exceptionally strong will and work ethic who cared deeply about the arts. She was tireless in establishing relationships with donors and Downtown stakeholders, and she helped bring major productions to Madison, including "Book of Mormon" and "Hamilton."
"In her short 15-month term, she accomplished more than many people could have in years," Custer said.
Despite a months-long battle with a fast-moving cancer and several rounds of radiation treatment and chemotherapy, she worked until Nov. 15, the day she entered the hospital for the final time, Custer said. She was transferred to Agrace Hospice in Fitchburg 10 days later, and died surrounded by family and friends on Friday afternoon.
"She was working hard up until she finally couldn't anymore, never missing a beat through cancer treatment over last several months," said Madison Ald. Michael Verveer. "She made no secret of her illness, and she took conference calls from her hospital bed. She was a truly amazing woman."
Verveer has served on the board of the Overture Center Foundation since its inception. He said Gajic was "in a league by herself" as the organization's CEO.
"She was an unbelievable leader," he said. "She hit town like a whirlwind; it was tough keeping up with all of her ideas. Our organization and community is so much better for her having come here, and it's tragic she could be with us for only 15 months. She leaves a tremendous legacy."
One of Gajic's last acts was appointing Chris Vogel, formerly the chief financial officer, as Overture's chief operating officer, Custer said. The board's executive committee is meeting on Monday to discuss the path forward.