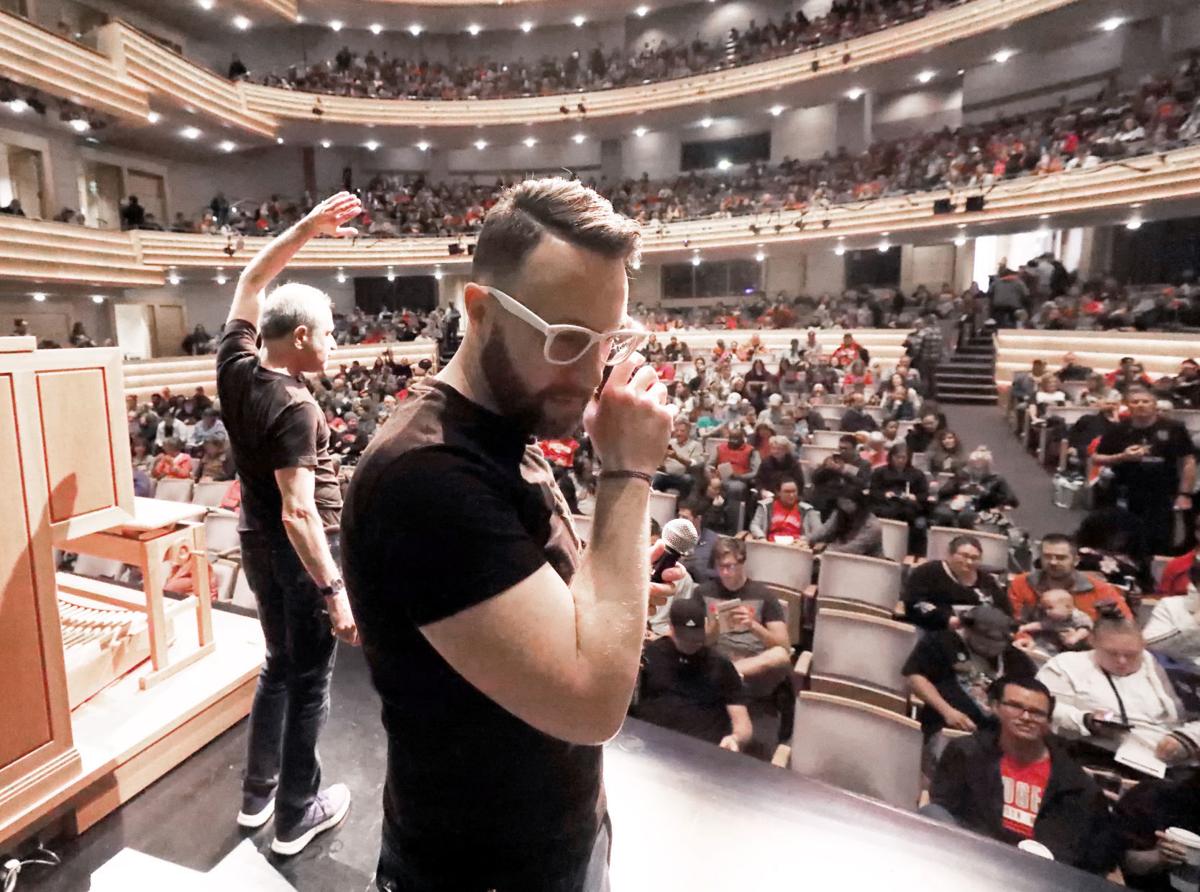 Getting to the Overture Center at 2 a.m. Saturday and being one of the first people in line for tickets to the blockbuster "Hamilton" was worth it for Shawn Willox, who saw the musical with the Chicago cast two years ago.
"I'm a big fan of the production, a big fan of the genre: hip hopera," he said.
"It's the American epic, a powerful story about our history as American people," said Willox, 43, of Waunakee, who teaches religion at Good Shepherd Church and Upper Iowa University in Madison.
Willox was No. 9 in line and wound up with tickets to the musical in row H for Nov. 30.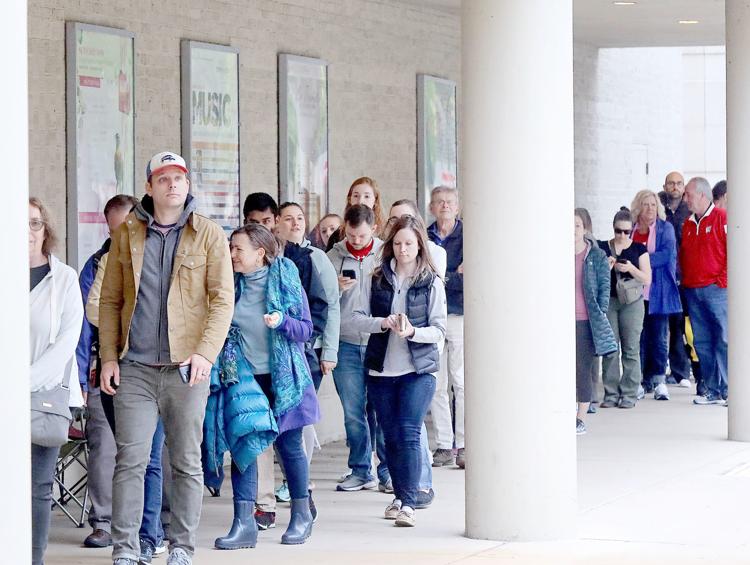 Overture Center had most all its employees on hand when staff members opened the doors at 6:45 a.m., and ticket buyers were ushered into the building and given time-saving paperwork to fill out.
The line was around the building at that time, surpassing its starting point, so Overture officials opened the doors 15 minutes before they planned to, said Gary Kohn, Overture's director of public relations.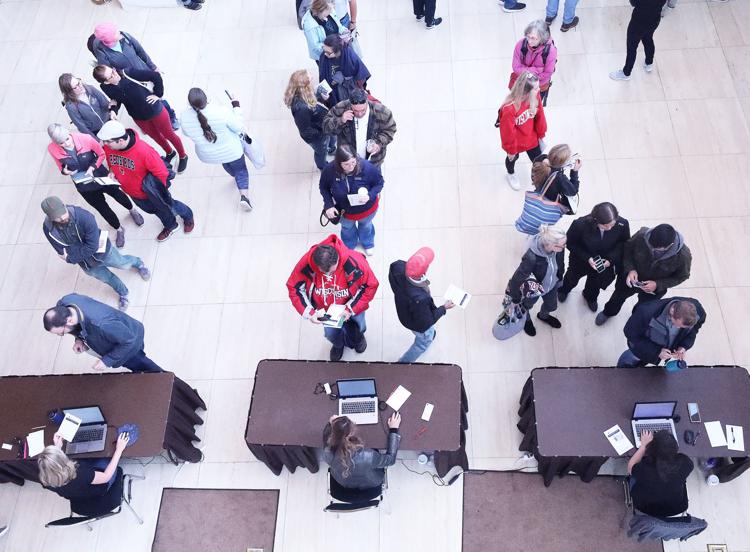 "Hamilton" fans and would-be fans were given numbers and seated in the 2,255-capacity Overture Hall to wait until groups of 30 were called and allowed to buy tickets at the box office.
Overture had its five ticket windows in operation and another five mobile stations in the lobby to move the line quickly. In-person ticket sales started at 8 a.m., while online tickets for the Madison production went on sale at 10 a.m.
The theater wasn't offering phone sales because the volume would have crashed the system, said Jess Schuknecht, Overture Center's director of ticketing. Phone sales will start at 11 a.m. Monday.
By the time Overture started selling tickets at 8 a.m., there were at least 1,150 people seated inside Overture Hall, Kohn said.
Lin-Manuel Miranda's story of America's founding father, inspired by the 2004 biography by Ron Chernow, and told through hip-hop and rap, will have a three-week run in Madison from Nov. 19 to Dec. 8, with 24 performances.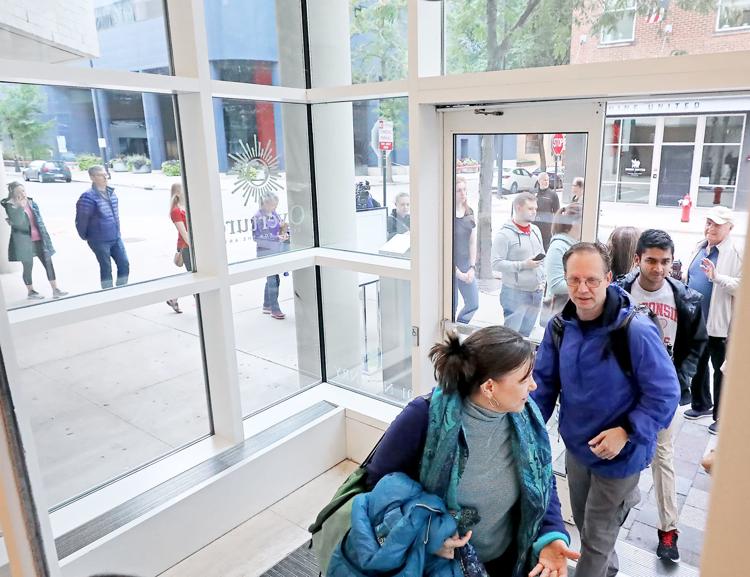 Overture Broadway subscribers got the first crack at tickets and were seated in the first week of the run. People looking for the best seats Saturday mostly bought tickets for the second and third weeks of the production.
Bill Robbins, 57, of Sun Prairie, had the distinction of being first in line. He got to the Overture Center late Friday night with a camping mat and some earbuds for white noise, and "zonked out."
He offered his wife the chance to camp overnight with him, but she passed, Robbins said.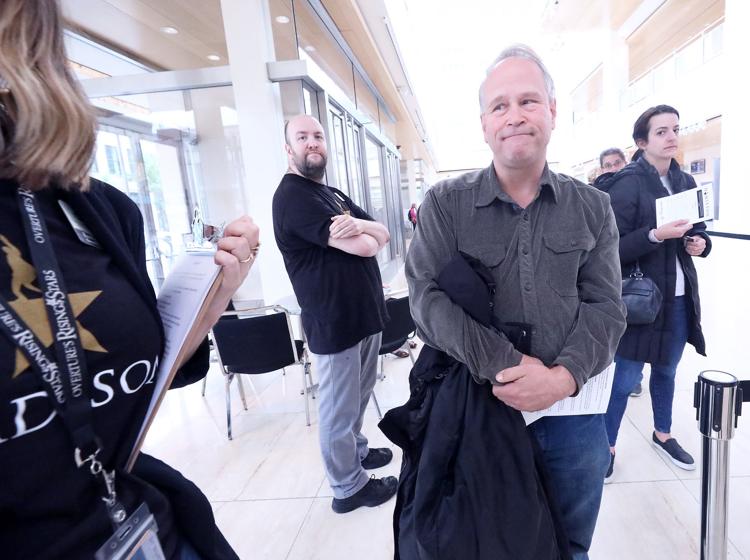 A product manager for AT&T, Robbins drove by Overture earlier in the evening and didn't see a line, so he waited until 11:30 p.m. to be first.
He hasn't seen the musical in New York, Chicago or other markets, but has heard good things and wanted to get seats close to the stage. Robbins said he rarely sees Broadway musicals at Overture, and mostly buys tickets for concerts and shows like Cirque du Soleil.
When buying tickets, he generally shows up at 6 a.m., and there are usually just a handful of people in line, he said.
Overture Center officials didn't expect all of the Madison shows to sell out immediately, and they didn't. In other cities, such as Appleton and Milwaukee, when tickets went on sale recently, they didn't sell out on day one, Schuknecht said.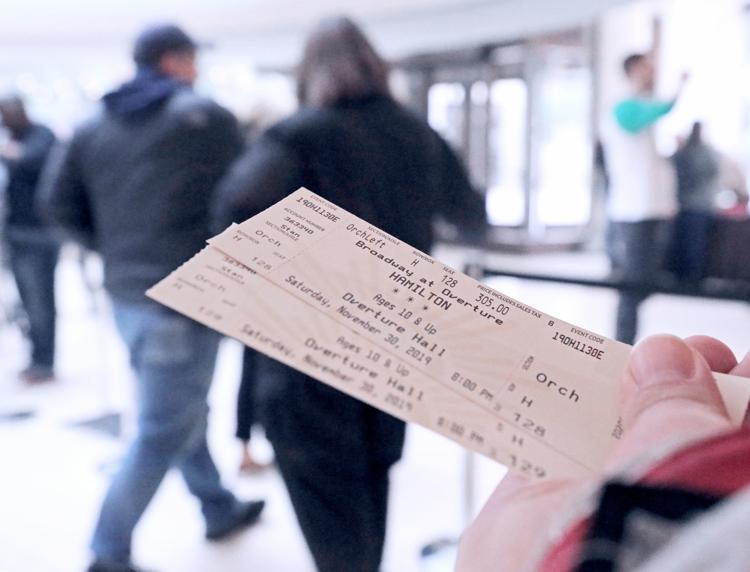 "Hamilton" mania isn't as intense as it once was. In the first year after the musical debuted in New York in January 2015, it was difficult to score a ticket, but since then, the play expanded to other markets and spawned four simultaneous touring productions.
Prices range from $99 to $234 with some $340 premium orchestra seats available for all performances.
Fazel and Vicki Hayati, both 65, of Verona, spent $1,368 on eight tickets and plan to go with three other couples on Nov. 24. The maximum purchase limit is eight tickets per household.
The Hayatis were in the first group of 30 allowed to buy tickets. They arrived at 4 a.m., brought chairs, and tried to sleep, said Fazel, a professor of business at Edgewood College, who left his wife in charge of the purchase at 8:05 a.m., while he went to feed their parking meter.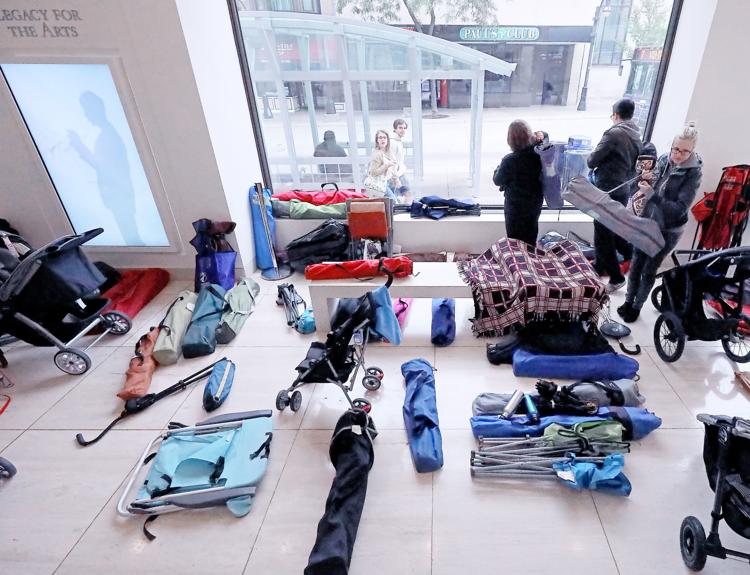 "Vicki said I slept pretty well, but she couldn't sleep in anticipation," he said. "Everybody was excited. I was cold. She came more prepared."
Fazel said he's read a lot of reviews already, and the couple plan to listen to the soundtrack and do some additional research before seeing the show.
Vicki, a nurse for UW Medical Foundation, said she saw a "60 Minutes" piece about "Hamilton," and was intrigued. "I love what I've heard of the music," she said. "I think it's cool."
Theater staff closed Overture Hall at 12:45 p.m. Saturday, when only about 30 people remained getting tickets, Kohn said.
Tim Sauers, Overture's vice president of programming and community engagement, partnered with Broadway Across America to bring the show here.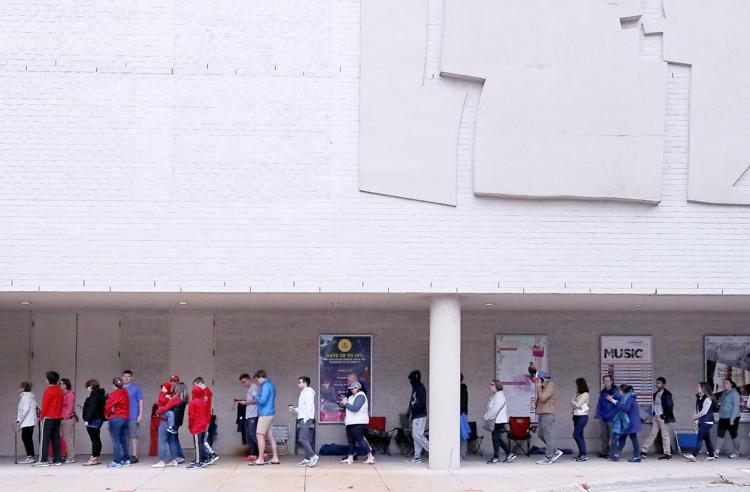 Sauers saw the musical in New York in its first year. "It's a beautiful, unique show that everyone needs to see," he said. "I wanted to make sure that the Madison community had the show. It was the perfect show for Madison to get."
Before "Hamilton," Overture's fastest seller was "Book of Mormon." When it first came to Overture in the theater's 2014-2015 season, single tickets sold out in a day, but it's hard to compare its sales to "Hamilton," because that run lasted only a week.
"Book of Mormon" ended a recent eight-show engagement at Overture last Sunday, but didn't sell out. It came close, Schuknecht said. "It was very full houses for the whole run."