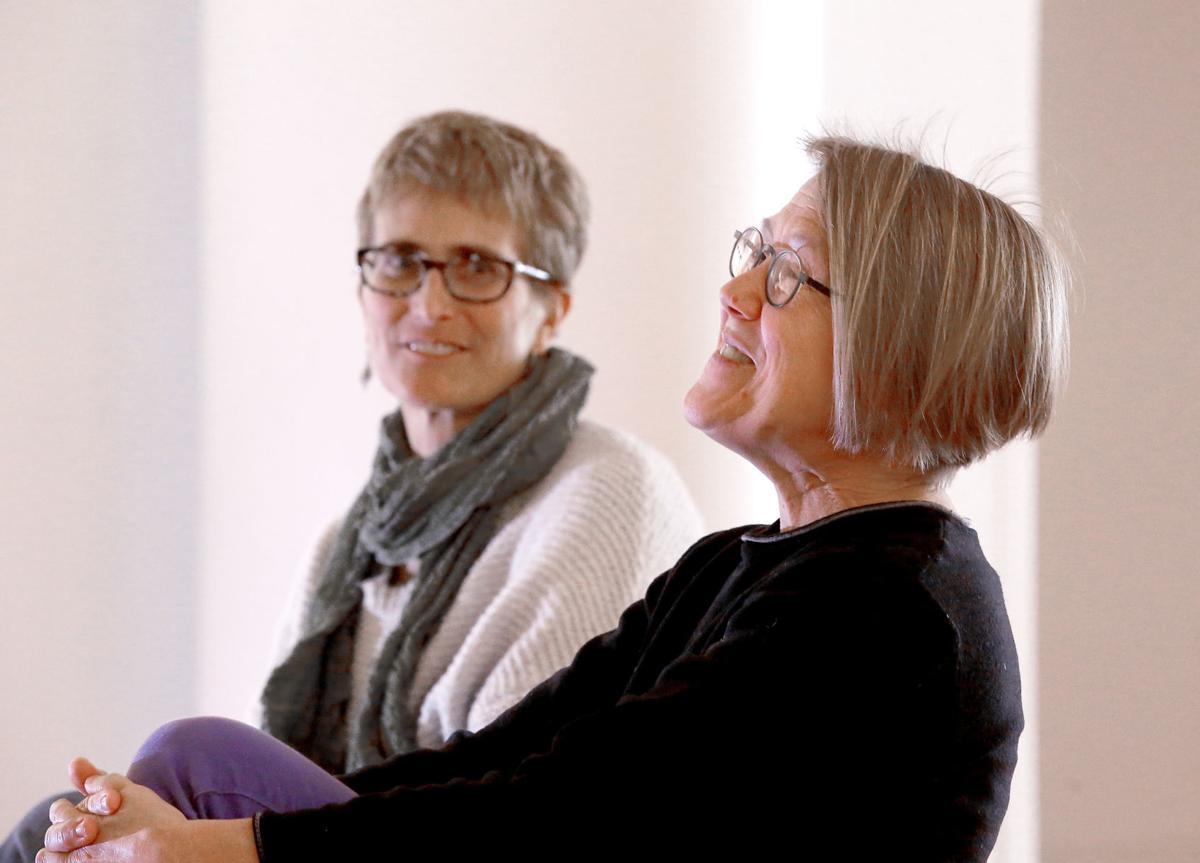 Two years ago, Bird Ross and Brenda Baker came up with the idea for an art prize to support Dane County's professional female artists.
Gender disparities in the art world are stark. Only 30% of artists represented in commercial galleries in the United States are women. Some 13.7% of living artists represented by galleries in Europe and North America are women, according to the National Museum of Women in the Arts.  
"We wanted to showcase people who were artists, who keep their practice as their predominant work," Ross said. "We wanted people to know who those people are."
"We looked at models of grant programs that give away money," Baker added. 
In 2017, the pair founded the Women Artists Forward Fund (WAFF). They courted donors and gathered funds — their goal is now $540,000 for an endowment and sustainable operating costs, which they're closing in on.
The Madison Community Foundation and Overture Center for the Arts signed on as partners. In summer 2019, WAFF put out a call for artists to apply for the prize. Seventy women did.
On Friday night at the Chazen Museum of Art, Baker and Ross announced the first two winners of the Forward Art Prize. Each received a grant of $10,000, funded for the first three cycles by philanthropist and art collector Simona Chazen.
An anonymous jury chose Jennifer Angus, who makes intricate installations using real (dead) insects, and Diné (Navajo) artist Dakota Mace, who works in photography and indigenous textiles. Five additional women were named finalists: Hannah Bennet, Angelica Contreras, Martha Glowacki, Emily Leach and Helen Lee.
The Forward Art Prize "is now the third largest grant for women artists in the country," said Baker. "Which is not something we set out to do, but it's something we'll have achieved. We're super proud of that."
There are no strings on the prize. Artists, Ross said, are the best judges of their own finances. The award wasn't open to students, but Baker estimated about a third of the applicants were associated with or graduates of the University of Wisconsin-Madison.
"There were lots of artists that many of us in the arts community had never seen before," Baker said. "That was good. We did reach people outside the norm."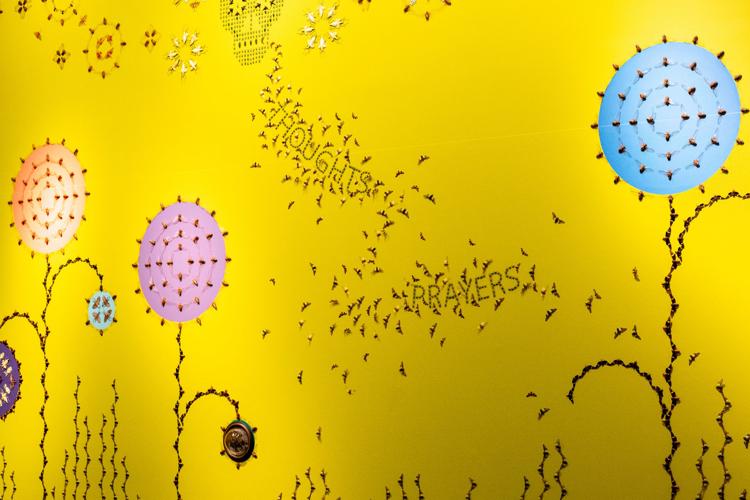 Angus is a professor of design studies at the university and an associate in the art department. She's well-established and exhibits nationally. Her show, "In the Midnight Garden," ran at the Smithsonian American Art Museum in Washington, D.C. in 2015. Currently, her work is featured in "'The Grasshopper and the Ant' and other stories" at the Museum of Fine Arts in St. Petersburg, Florida.
Angus applied for the Forward Art Prize to support her colleagues and "be a statistic, so they could say X number of people applied for this project," she said. "The more who apply demonstrates the need."
UW-Madison art professors are encouraged to pursue a national and international reputation, Angus said, which can make them feel disconnected to the local arts scene.
"For the most part you're discouraged from showing locally," she said. "You have people on campus who should be leaders in the arts community but they're not. ... They're not leading by example and showing their work, because that's not how the university system rewards people.
"Getting this award, it's my turn to pay it forward," Angus said. "I should be mentoring and supporting younger artists."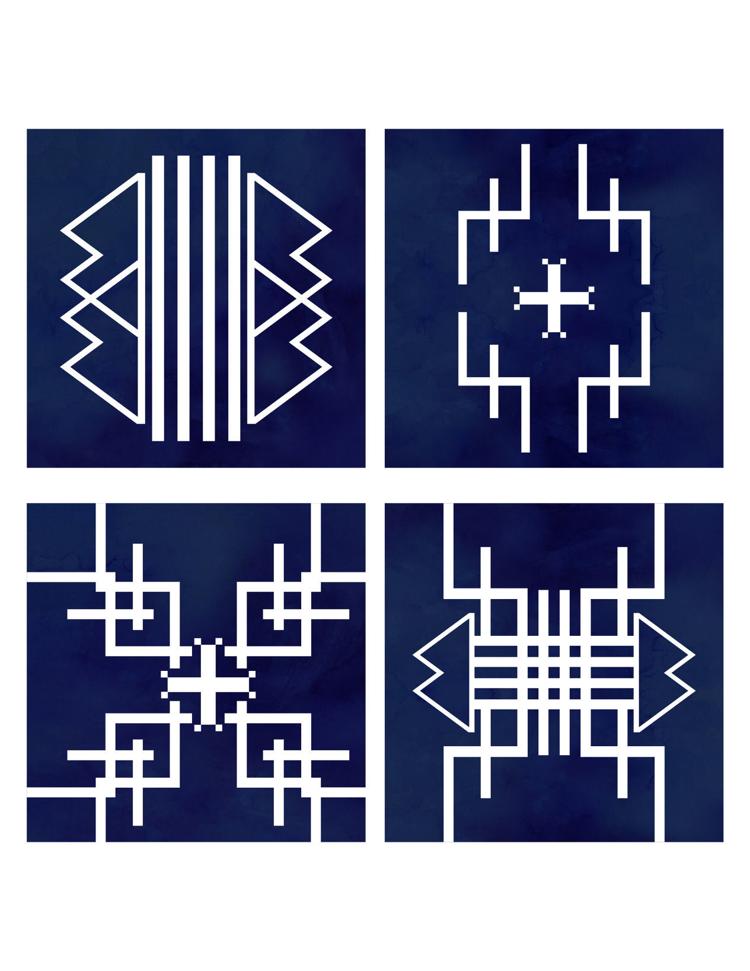 Dakota Mace graduated from the UW-Madison in May with her second master of fine arts degree. She completed one, focused on photography, in three years, then took two more years for a second MFA in textile design. She photographs native textiles, documenting a Navajo collection in Mineral Point. She explores alternative photo processes and weaving techniques, always connected to her heritage.
"I'm barely starting to come up into the professional art world," Mace said. "With native art and indigenous art, our techniques are seen as traditional, but so many indigenous artists are creating art in a contemporary world. ... I want to share my culture with a broader audience."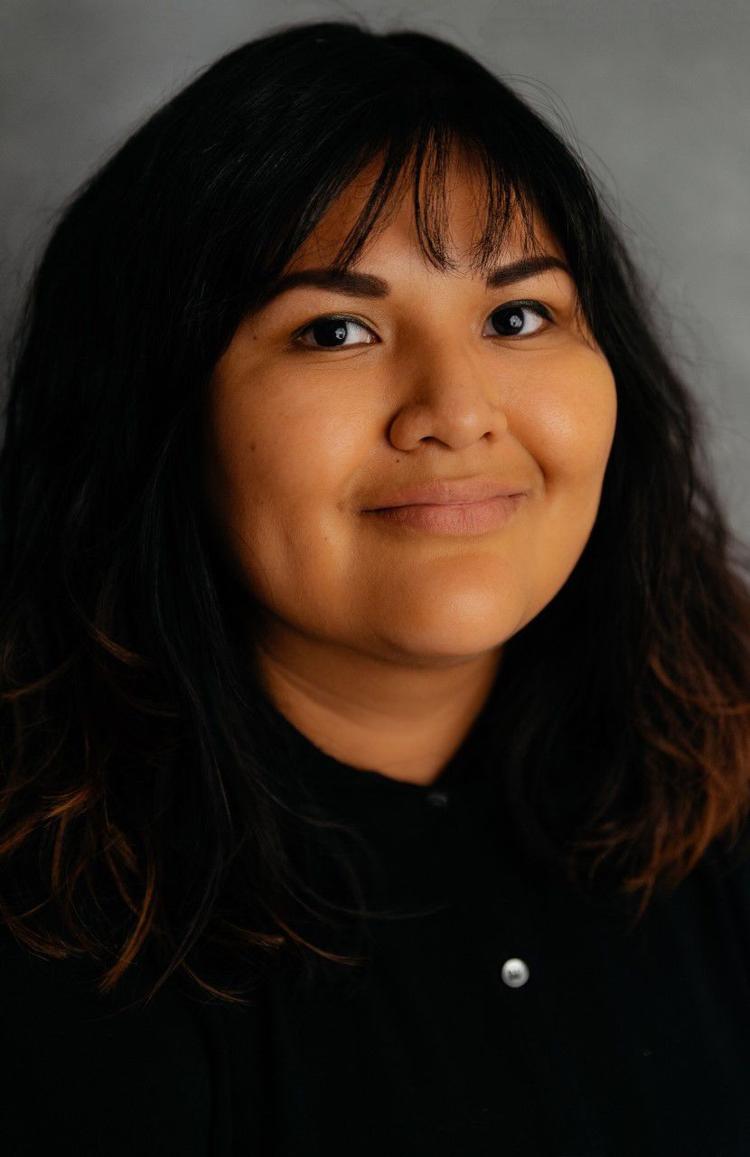 Mace is a very busy artist. Her solo show at Arts + Literature Laboratory, "Nihá (For Us)," runs through Dec. 21. She has pieces in the current show at the Ruth Davis Design Gallery and the 2019 Wisconsin Triennial at the Madison Museum of Contemporary Art, a showcase of artists across the state that the museum deems most worthy to watch. Recently, Mace and a colleague who is Ho-Chunk co-curated "Intersections: Indigenous Textiles of the Americas," running through Dec. 6 in Nancy Nicholas Hall.
Mace wants to use some of the grant funds for cochineal and indigo dyes, which in turn will allow her to make fabric for more weaving workshops.
"When Brenda and Bird told me the news the first thing I wanted to do was think of ways I could contribute," she said, "not only to benefit my art practices but share that knowledge with others."
Baker and Ross collected examples of applicants' art into a show on display at the Central Library, "Women's Work," up through Nov. 22. They've continued work on their own project, "Being Forward," a photography series of local women artists and art supporters. Their own work as artists has become less about painting and sculpture in recent years, and more "a social practice."
"We've met more artists, and we know more about other people's practices," Ross said.
"The web of connections we have now has been really gratifying," Baker said. "We have such a generous community, and we're so grateful for that."
Stay up-to-date on what's happening
Receive the latest in local entertainment news in your inbox weekly!