Richard Wilson Jr. has been pursuing a career in art since he was 8. Kati Fernandez Lambert recently returned to hers after a two-decade hiatus.
Both are among nearly 500 artists and craftspeople displaying their work around the state Capitol as part of this weekend's Art Fair on the Square.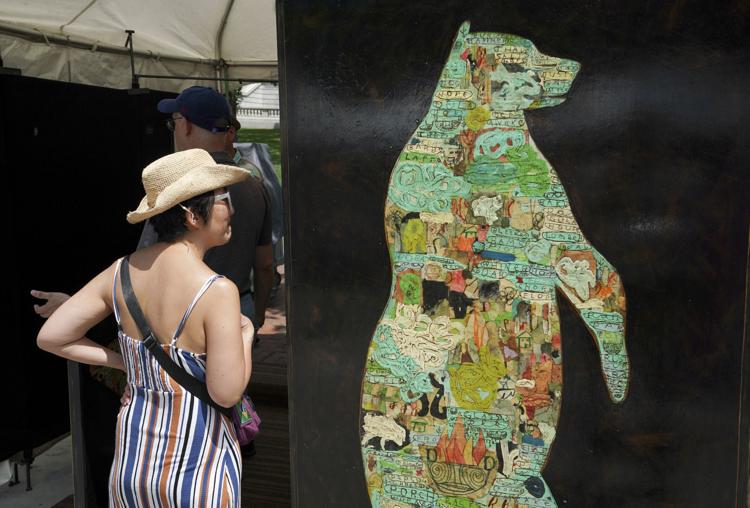 That's part of the draw of the fair, which attracts about 200,000 visitors and helps fund the Madison Museum of Contemporary Art, said Erika Monroe-Kane, director of strategic communications for the museum.
"You get a combination of people who are early in their career and those who have been in the fair for many years," she said.
The fair, which continues from 10 a.m. to 5 p.m. Sunday, also brings together a mix of local artists and those from across the country.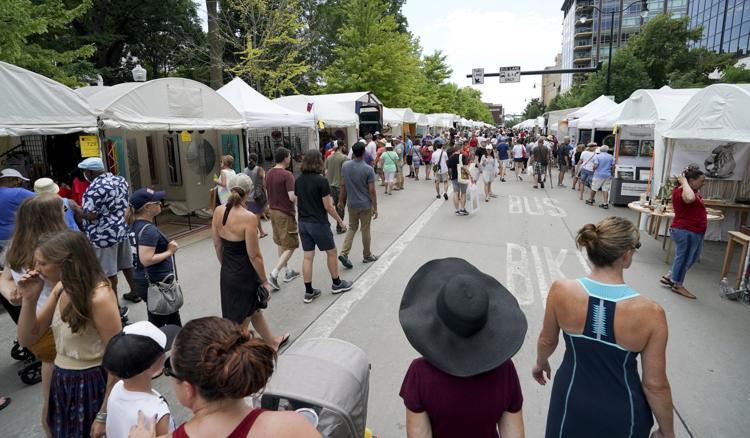 A resident of Greenville, North Carolina, Wilson, 47, travels the country selling his pastel and oil paintings that tell stories rooted in African American life and history.
Though this is his first time at the 61-year-old Madison tradition, he said it's one of 15 to 20 art shows he will attend this year.
"It's already off to a good start," Wilson said as he waited on a string of customers Saturday.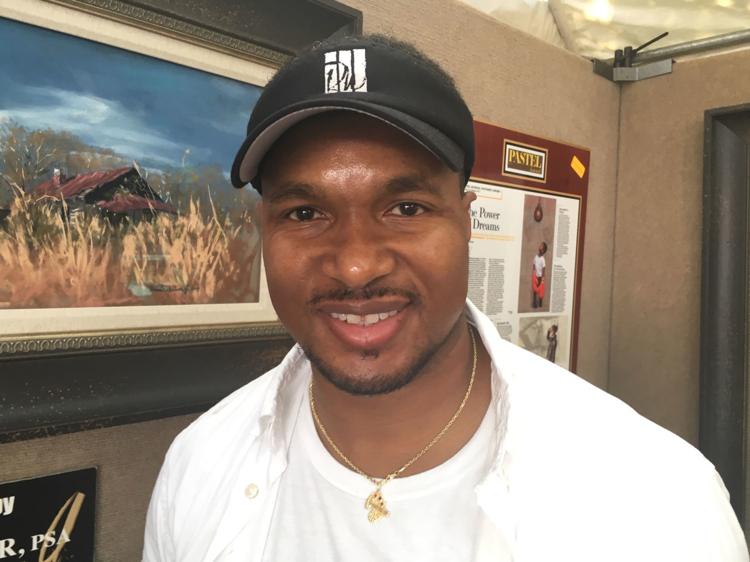 Corey Shefchik was buying a print of a painting called "Jack Johnson," which depicts a young boy wearing enormous boxing gloves and looking up at a punching bag in front of front-page stories about the nation's first black heavyweight champion.
The piece is part of Wilson's "Shadow Series," he explained. "I have these young people standing in the shadows of trailblazers."
Shefchik, who is principal of McFarland's Waubesa Intermediate School, said he plans to hang the print on his wall as an inspiration for youths to chase their dreams.
"That's what my work is all about," Wilson said. "It's about dreaming big."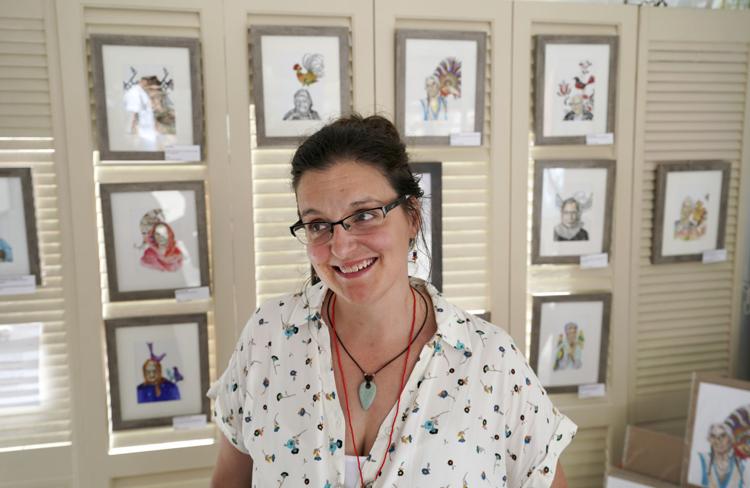 Lambert, of Madison, studied art in college, but then "did a whole bunch of things and had a bunch of kids" before a trip to Wild Harvest Nature Connection rekindled her interest in art and nature.
"I just fell in love with being outside," she said. "It kind of changed my life."
From a booth on State Street reserved for emerging artists, Lambert, 40, was displaying woodblock prints of plants made with inks derived from plants and food scraps such as avocados and coffee grounds.
On another wall hung portraits of grandmothers, which Lambert hopes will change the way people think about their elders.
"My hope is I can help people connect more deeply with nature — and each other," she said. "People just start talking to me about their grandmothers. I love that."